Follow Sen. Argall on Twitter for Senate happenings – @SenatorArgall
For photos from Sen. Argall, follow him on Instagram

In this email update:
Climbing down a skyscraper…for a good cause
A community conversation on opioids
New flood recovery aid available to local governments
Orwigsburg Veterans Community Memorial Hall receives $750K grant
Continuing the revitalization of Pottsville
The future of coal in PA
Report indicates room for improvement in PA tax structure
On Deck
---
Climbing down a skyscraper…for a good cause
On Friday, September 21st, I will be rappelling off of the 12 story Abraham Lincoln Towers in Reading for charity. This year's "Over the Edge" campaign will support the Like Skill Development programs provided to the youth served in Bethany. The program offers important study skills, job skills, volunteerism, driving skills and helps youth to secure their first jobs.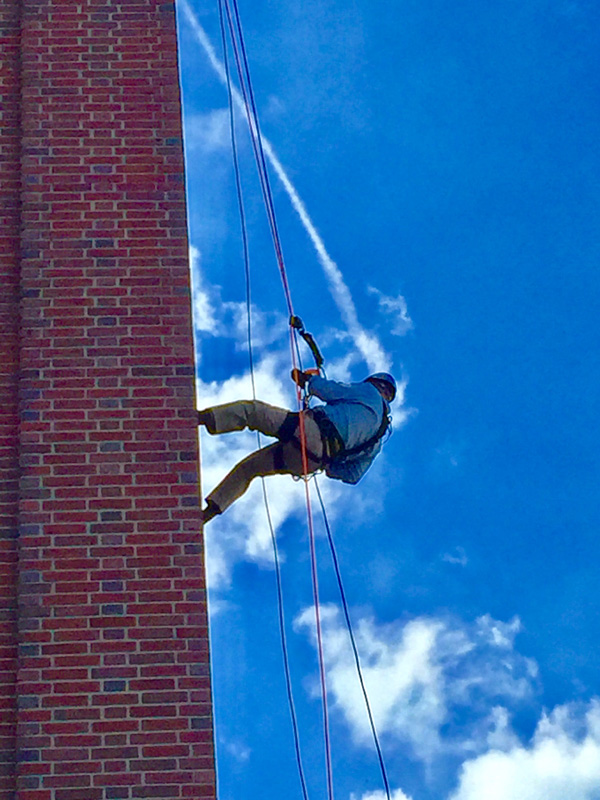 This is the third year for me, joining one of the most unique events I have ever participated in while also raising money and awareness for a great cause!
---
A community conversation on opioids
On Wednesday, I hosted a community conversation with Representative Mike Tobash (Schuylkill/Dauphin) about the ongoing Opioid Crisis in Pennsylvania. This meeting was at the request of many local residents of the area who have been affected by the ongoing crisis in western Schuylkill County.
Opioid addiction affects every corner of the country and has affected our quality of life and our economy.
---
New flood recovery aid available to local governments
After a summer of historic rain and flooding, new efforts to assist devastated communities are available. $6.25 million for streambank restoration and recovery efforts will now be available to local governments through the Department of Environmental Protection (DEP.) Local governments throughout Schuylkill and Berks Counties will have the opportunity to apply for funding. Applications will be accepted until October 15th, 2018 by the United States Department of Agriculture Natural Resources Conservation Service (NRCS.)
The NRCS will provide 75 percent of restoration funding, with DEP providing the 25 percent match for eligible projects. Projects eligible for funding include removing debris from waterways, reseeding damaged areas, and protecting eroded streambanks from further damage.
---
Orwigsburg Veterans Community Memorial Hall receives $750K grant
It was recently announced that the Orwigsburg Veterans Community Memorial Hall would receive a $750,000 grant through the Redevelopment Capital Assistance Program.
This is a victory for all the volunteers who never game up on this project. The money will be matched by private sector donations and will be used to improve both the interior and the exterior of the hall. It will also be used to complete the Veterans Foyer of Honor.
---
Continuing the revitalization of Pottsville
In the city's ongoing revitalization efforts to bring more jobs and people to the area, the first ever Pottsville on Tap was held last weekend. People from all over flocked to Pottsville to enjoy the atmosphere, great food, and beer on tap.
A big thanks to the Pottsville Area Development Corporation and the Yuengling Brewery who organized the event.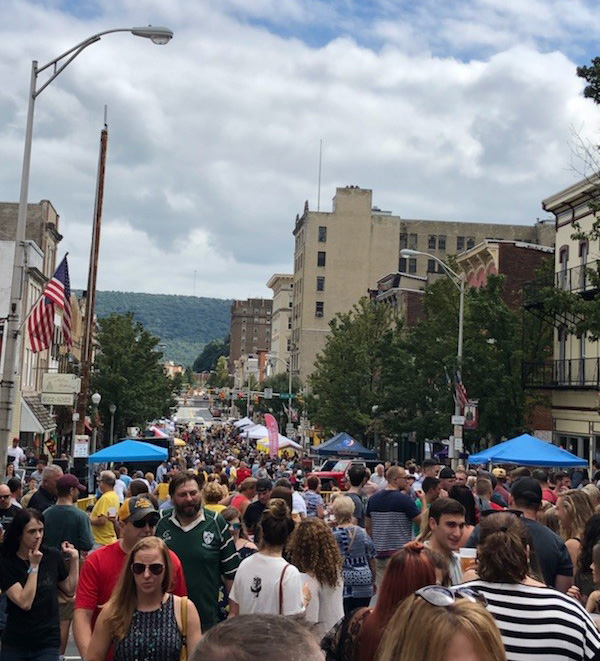 Events like Pottsville on Tap are a reminder of the positive economic impact that breweries can have on their local communities. I recently chaired roundtable discussions between members of the Senate Majority Policy Committee and breweries across the Commonwealth. When our local breweries grow, they can bring both economic opportunities and pride to many communities throughout Pennsylvania.
You can watch all of the roundtable discussions on my website through the link provided here.
---
The future of coal in PA
At my request, the Joint Legislative Air and Water Pollution Control and Conservation Committee will hold a public roundtable discussion on the current status and future of anthracite coal in Pennsylvania. The discussion will take place on Thursday October 4th in Coaldale at 10:00 A.M. The event will take place at the Coaldale Complex on 150 West Phillips Street.
During the peak of the mining industry, 180,000 individuals were employed by the industry. Despite the decline of the industry during and following the Great Depression, anthracite coal is still used today for many purposes including fuel and steel production. The public is invited to attend!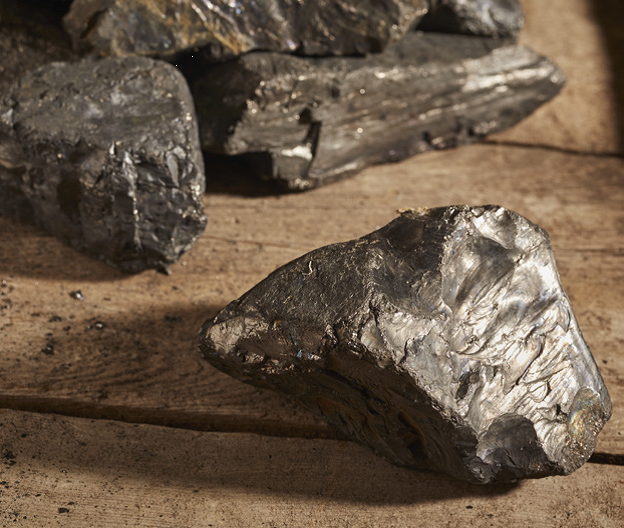 ---
Report indicates room for improvement in PA tax structure
A state's business tax structure is a key consideration for business owners who are interested in expanding or relocating their operations. It is critical for lawmakers to create a business environment in Pennsylvania that supports business development and job growth.
A recent report from the Tax Foundation ranked Pennsylvania in the middle of the pack in terms of our business tax climate. Pennsylvania ranked 26th among all states in the nation – below our neighbors in Delaware (15th) and West Virginia (19th), but above Maryland (43rd), Ohio (45th), New York (49th) and New Jersey (50th).
The report suggests a number of potential improvements to reform Pennsylvania's tax structure, including a reduction in the Corporate Net Income Tax. Our rate of 9.99 percent is the second-highest in the nation, providing a roadblock to business growth.
You can read the entire report here.
---
On Deck
The Senate is scheduled to convene on Monday, September 24th at 1 P.M. You can watch session live and view the voting calendar on my website.