In this update
Dusting Off My Old Tenor Saxophone, Thanks to the North Schuylkill Wind Ensemble
Hazleton Office Opens to the Public
Tamaqua Railroad Station Postage Stamp
Governor's Budget Proposal Includes Significant Areas of Concern and Agreement on Education and Other Issues
Bills to Aid Corrections Officers and Dairy Farmers Move Forward
Historic Breast Cancer Screening Bill Unanimously Passes Senate
The Pennsylvania-Ukraine Connection
Senate Honors 20th Anniversary of Operation Iraqi Freedom
Daylight Saving Time Begins This Weekend
---
Dusting Off My Old Tenor Saxophone, Thanks to the North Schuylkill Wind Ensemble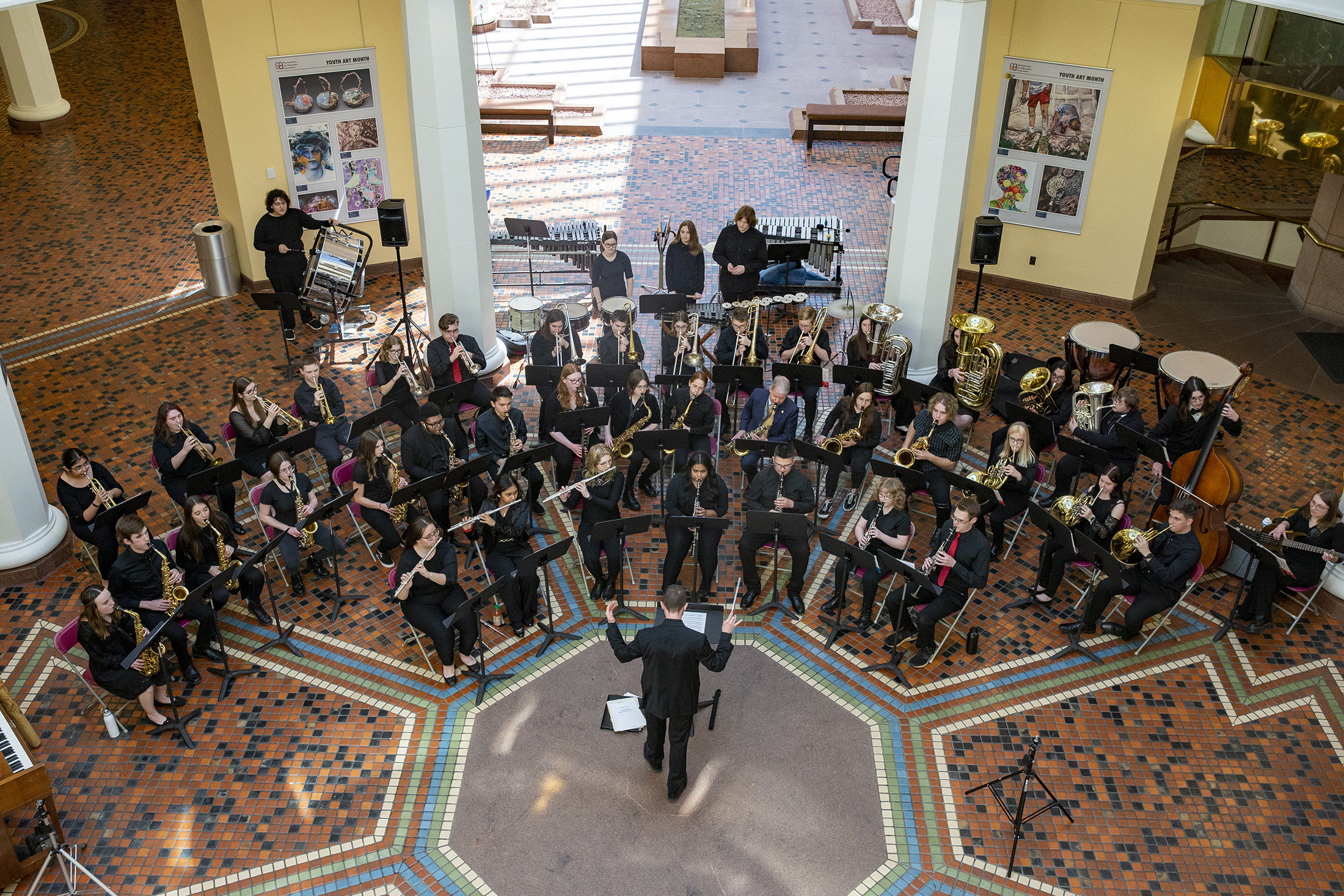 Who doesn't really fit in this photo?
It's been a few decades since I played tenor saxophone with Tamaqua High's Raider band, but this week I was invited to join the North Schuylkill High School's excellent Wind Ensemble in the Capitol for a performance of Eternal Father, Strong to Save (The Navy Hymn). Thank you for the invitation! I hope that I didn't make TOO many mistakes.
Rep. Dane Watro joined me for a Q&A with the band members to discuss current state issues before the concert, with a special focus on legislation now pending before the Senate Education Committee, which I now chair.
Hazleton Office Opens to the Public
My district office in downtown Hazleton is now open to the public. It's located at 145 East Broad Street and is open from 9:00 a.m.-4:00 p.m.
I would encourage any of my constituents from Schuylkill, Carbon, and Luzerne Counties to visit my offices if they need assistance with any state-related issues. My experienced staff is ready to help. Visit my website for a complete list of services my offices can assist with.
Rep. Dane Watro's office is just across the hall. Dane and I will be hosting an open house and ribbon cutting event on March 23rd from 5-7 p.m. Save the date!
Tamaqua Railroad Station Postage Stamp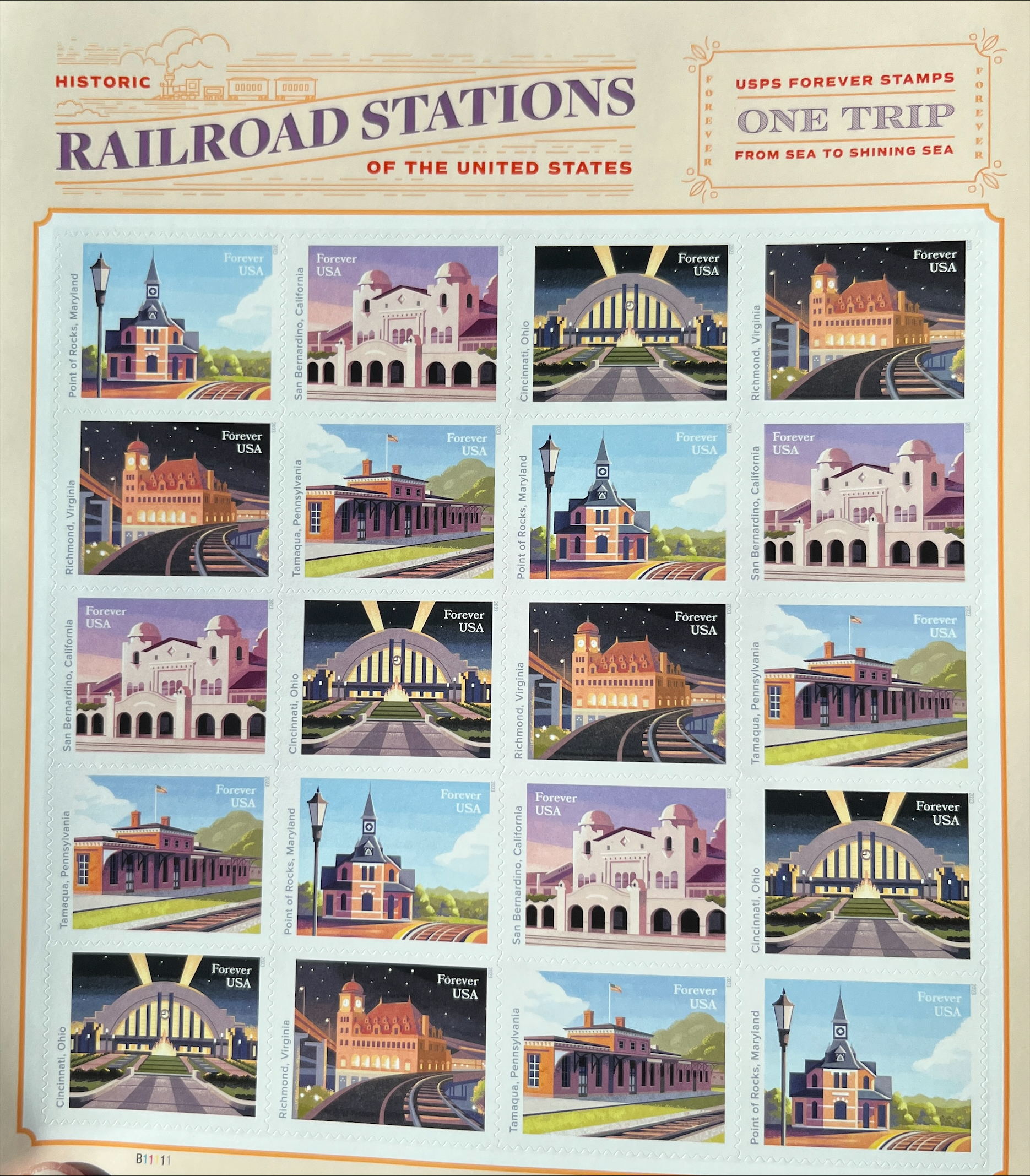 Who could have predicted the Tamaqua Railroad Station would be immortalized on a postage stamp? Rep. Jamie Barton and I joined yesterday's event hosted by Tamaqua Save Our Station celebrating this incredible national recognition.
This station was once a symbol of blight in Tamaqua. For decades, the walls were caving in, the windows and doors were boarded up, and the roof leaked. But many dedicated volunteers came together in the 1990s to work with us to transform an abandoned wreck into the pride of the community. It now houses a successful restaurant and is a frequent stop on Reading Blue Mountain and Northern Railroad's scenic train rides.
Today, that same station is proof that, by working together, local people can breathe new life into our old towns!
Governor's Budget Proposal Includes Significant Areas of Concern and Agreement on Education and Other Issues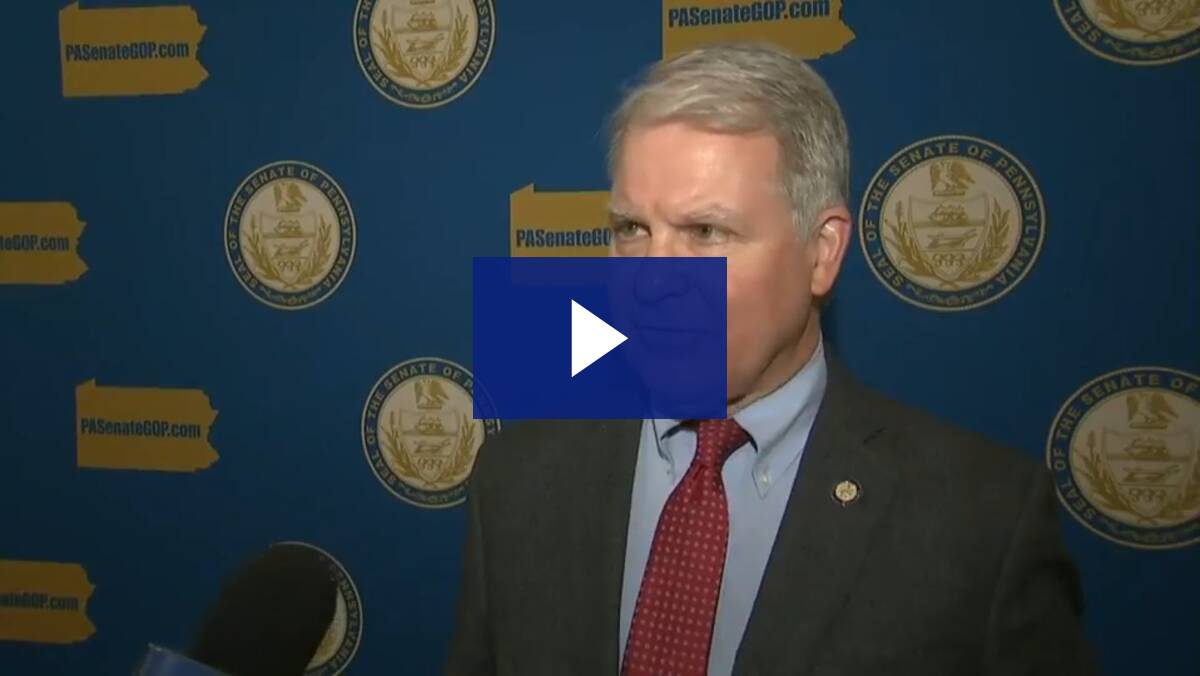 During Governor Shapiro's first budget address this week, he presented us with an enormous wish list. He offered many good ideas, including finding a new way to fund our public schools and breathing new life into old towns and neighborhoods – but we need to determine what we can afford without overburdening Pennsylvania taxpayers and harming our future financial stability.
In addition to the many spending proposals, the budget includes no indication the governor will remove Pennsylvania from the Regional Greenhouse Gas Initiative (RGGI), which will burden all Pennsylvanians with an annual tax on electricity of nearly $670 million.
Bills to Aid Corrections Officers and Dairy Farmers Move Forward
The Senate was busy this week. My bill to ensure the rights of correctional officers and forensic employees was approved by committee with unanimous, bipartisan support. These officers put their safety on the line to keep us all safe from dangerous criminals every day. We must ensure that their constitutional right of due process is not violated.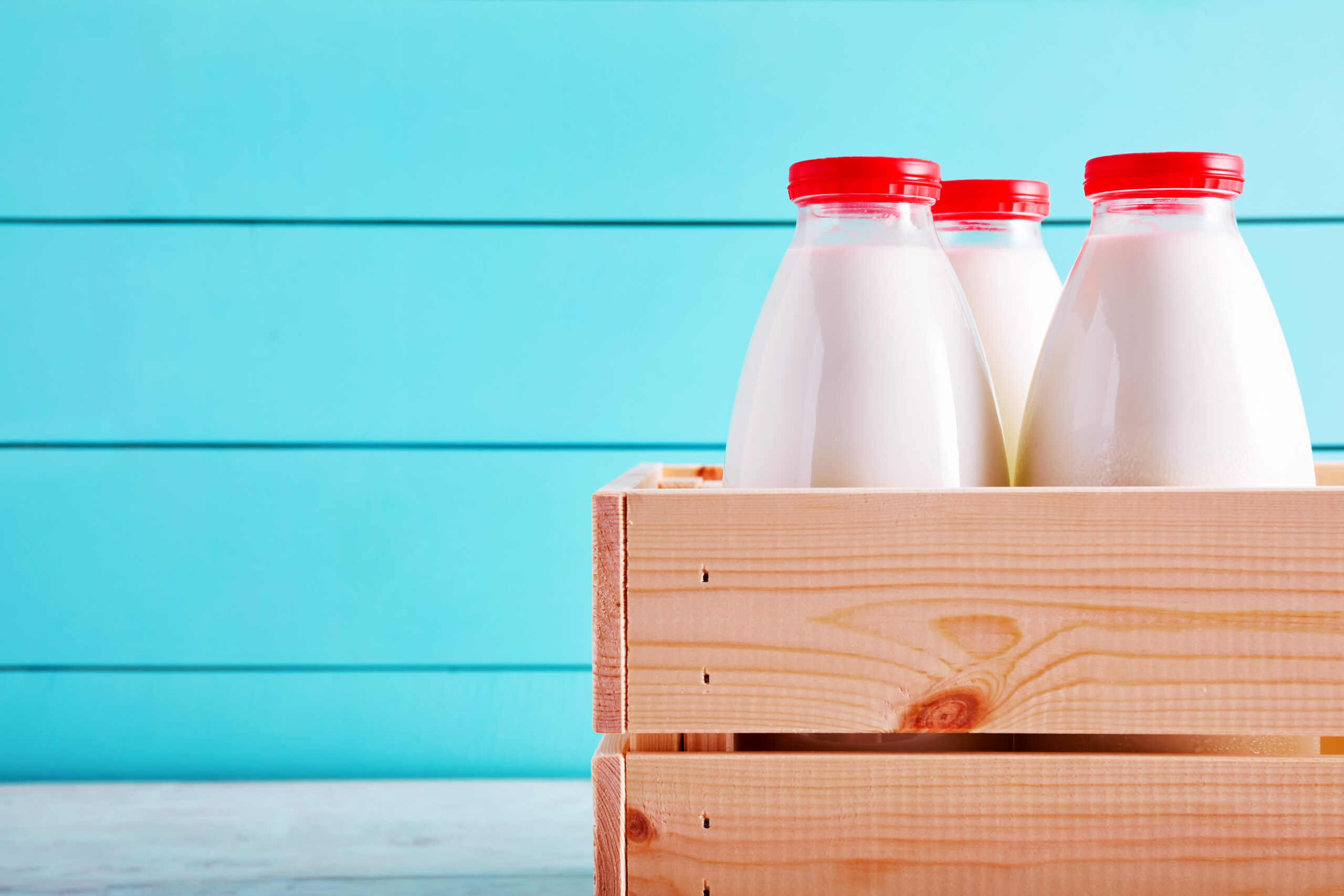 We also passed a resolution encouraging the United State Department of Agriculture to allow 2% and whole milk in schools. In 2010, Congress passed a bill prohibiting whole milk from being served in schools, which President Barack Obama signed into law.
The continued prohibition isn't just hurting our dairy farmers, it's teaching our students a terrible lesson in nutrition. Reintroducing whole milk to our schools just makes sense for the health of our young people AND the Pennsylvania economy.
Historic Breast Cancer Screening Bill Unanimously Passes Senate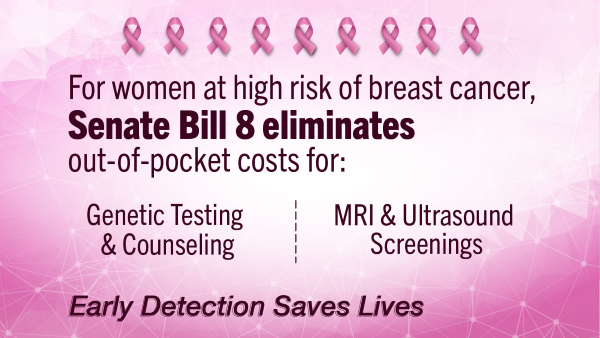 Senate Bill 8, a comprehensive breast cancer screening and genetic testing bill, was passed unanimously. It now heads to the House of Representatives for consideration.
The bill eliminates out-of-pocket costs associated with BRCA-related genetic testing and counseling, as well as supplemental screening such as breast MRIs and ultrasound for women at high-risk. High-risk conditions covered by the bill include dense breast tissue, a personal or family history of breast cancer, genetic predisposition and prior radiation therapy.
The Pennsylvania-Ukraine Connection
I spoke on the floor of the Senate this week about a resolution I'm sponsoring condemning the war in Ukraine. When I speak with the many Ukrainian Americans I represent in Schuylkill, Carbon, and Luzerne Counties, they tell me that they are very concerned about what is happening to their cousins 8,000 miles away.
Carbon County is home to the Ukrainian Homestead, which is dedicated to the celebration of Ukrainian heritage and culture. They have worked tirelessly to provide relief efforts to Ukrainians who have fallen victim to this terrible war.
Senate Honors 20th Anniversary of Operation Iraqi Freedom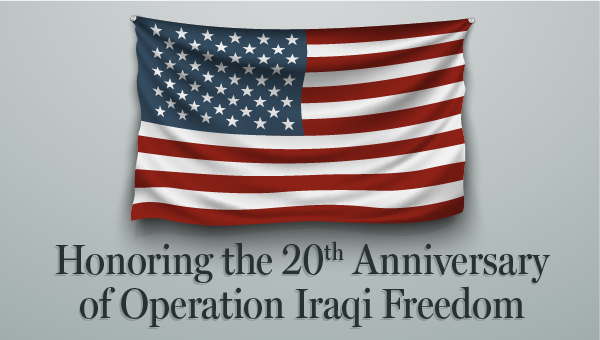 The Senate marked the upcoming 20th anniversary of Operation Iraqi Freedom with a resolution.
In 2003, the United States and coalition forces began the mission to liberate Iraq from dictator Saddam Hussein and extend freedom and democracy throughout the region. On March 20, 2003, the beginning of Operation Iraqi Freedom was marked with airstrikes on Saddam Hussein's presidential palace.
College Research Projects on Display in the Capitol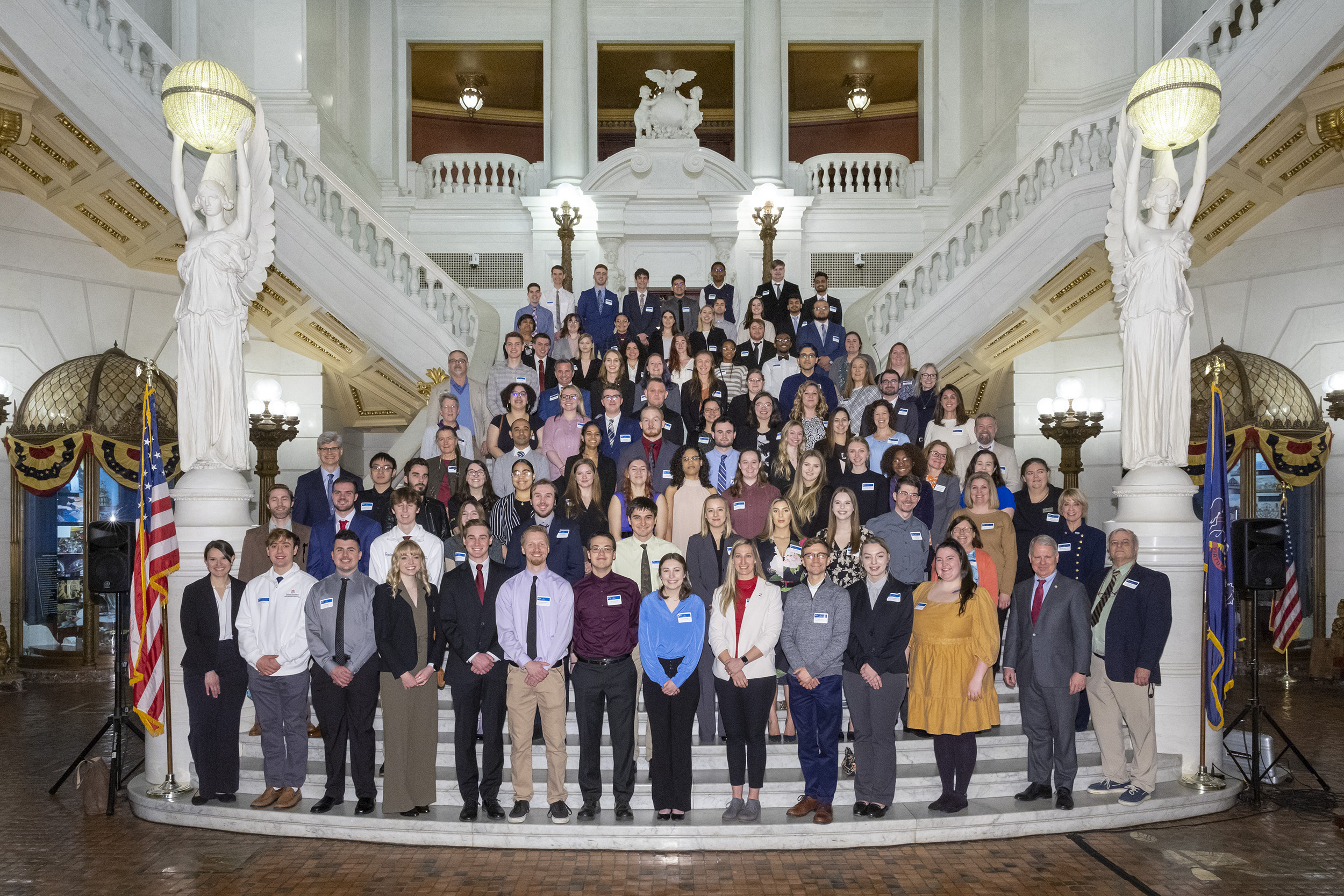 As the new Senate Education Committee Chairman, I was invited to speak at Undergraduate Research Day in the Capitol, an annual event for students from across Pennsylvania to share research projects with the members of the Senate and the House. I met Scarlett Tejada Rodriguez, Justice Cappella, and Zakkary Hozella from Penn State Schuylkill and students from Lycoming College to learn about their work.
Daylight Saving Time Begins This Weekend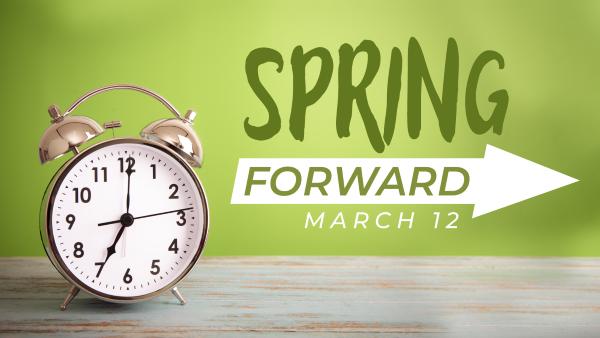 Reminder: Daylight Saving Time begins this Sunday, March 12, at 2 a.m. While cell phone and computer clocks usually change automatically, most people move their standard clocks ahead one hour on Saturday night.

If you are not already subscribed to this newsletter please sign up here.