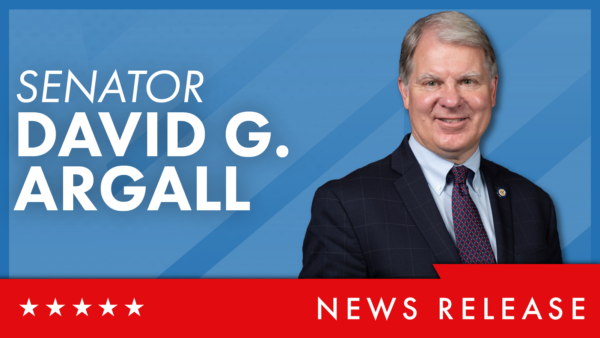 HAZLETON – Sen. Dave Argall (R-29) announced today that his district office in downtown Hazleton is officially operational and open to the public. The office is located at 145 East Broad Street and is open from 9:00 a.m.-4:00 p.m.
"I would encourage all of the constituents of the 29th senate district to visit my offices if they need assistance with any state-related issues," said Argall. "My experienced staff is ready to help."
Argall's office is located directly across the hall from Rep. Dane Watro's Hazleton district office. Both state legislators will be hosting an open house and ribbon cutting event for these offices on Thursday, March 23 from 5-7:00 p.m.
Constituents can visit or contact the office for information on a variety of state issues, including property tax and rent rebate applications, PACE applications, higher education grant applications, copies of maps, voter registration forms, state brochures and public service information, state ID cards, renewal applications for vehicle and license registrations and other PennDOT paperwork. The office also provides information and updates on legislation, as well as copies of state laws and pending legislation.
The 29th senate district includes all of Schuylkill and Carbon Counties and these Luzerne County communities: the City of Hazleton; the Boroughs of Bear Creek Village, Freeland, Jeddo, Penn Lake Park, West Hazleton, and White Haven; and the Townships of Bear Creek, Buck, Dennison, Foster and Hazle.
CONTACT: Jim Brugger, 717-787-2637