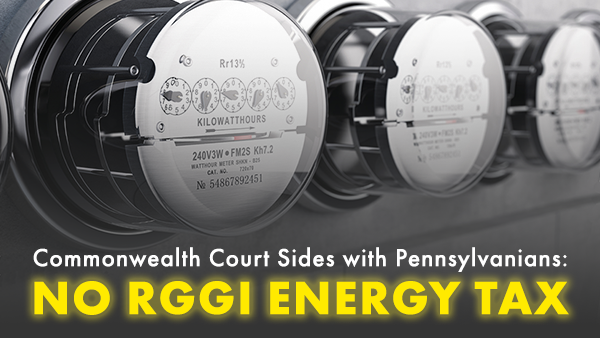 HARRISBURG – Sen. Dave Argall (R-29) issued the following statement after the Commonwealth Court ruled today that the Wolf Administration's effort to join the Regional Greenhouse Gas Initiative (RGGI) via regulation was unconstitutional:
"Since Governor Wolf first attempted to unilaterally impose a tax on carbon by joining RGGI in 2019, I have said many times that no Governor, Republican or Democrat, can be allowed to create any new taxes without the support of the General Assembly. Today, the Commonwealth Court agreed.
"Study after study has shown that RGGI would lead to huge increases in energy prices and kill thousands of family sustaining jobs across Pennsylvania.
"I hope that Governor Shapiro will do what his predecessor did not: work on a bipartisan basis to find a better path forward."
CONTACT: Jim Brugger, 717-787-2637