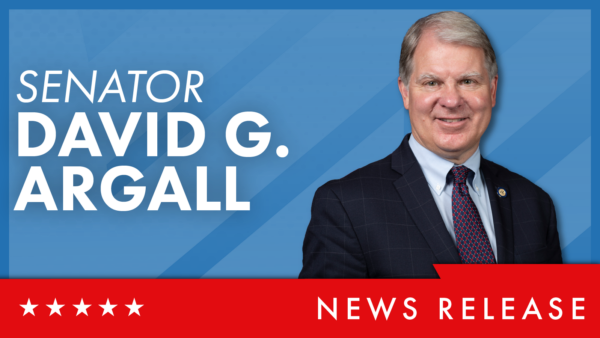 JIM THORPE – The September edition of the local TV program hosted by Sen. Dave Argall (R-29) focuses on revitalizing older communities.
"Whether you're talking about Pottsville, Tamaqua, Lehighton, Hazleton, or a number of other communities in Northeastern Pennsylvania, we're making real progress of breathing new life into communities both large and small," said Argall.
Argall recently hosted the Secretary of the Pennsylvania Department of Community and Economic Development, Rick Siger, in Jim Thorpe to tour the borough and discuss the community's success in bringing both tourists and new residents to the area.
Following the tour, Argall, Rep. Doyle Heffley (R-122), and Rep. Tim Twardzik (R-123) hosted a roundtable discussion with dozens of local residents, Sec. Siger, representatives from the Pennsylvania Department of Conservation and Natural Resources, and the Pocono Mountain Visitors Bureau.
"Jim Thorpe is a national model of how communities can come back from blight and decay," Argall continued. "We've done so much great work together but much more needs to be done."
This edition of the Argall Report will air on:
Blue Ridge Communications (Channel 13) every Monday at 10 a.m. and every Wednesday at 10:30 p.m.
Berks Community Television (Comcast – Channel 15 and Service Electric – Channel 19) on Thursday at 10 p.m. and Friday at 8 p.m.
Service Electric Cablevision: Hazleton, Mahanoy City; Shenandoah – on Hazleton's WYLN TV 35 Channel 507 and MetroCast Communications Channel 10. Please check local listings for air times.
The Argall Report is also available online at https://www.senatorargall.com/argallreport/
CONTACT: Jim Brugger, 717-787-2637