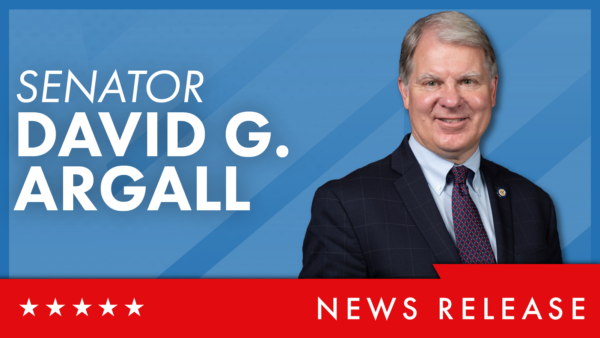 HARRISBURG – A bill introduced by Sen. Dave Argall (R-29) to prevent Pennsylvania taxpayer dollars from being used by companies who do business with Russia or Belarus was approved with unanimous support by the Senate State Government Committee today.
Argall authored this legislation shortly after Ukraine was invaded by Russia in February of 2022. The humanitarian impact of the conflict has been massive, with estimates indicating over 100,000 people have been killed, including tens of thousands of Ukrainian civilians. Reports of bombings of hospitals, apartments, and schools have horrified the international community.
"I represent some of the most concentrated communities of Ukrainian Americans in the United States," said Argall. "They've been telling me since the Russians first began their unprovoked and devastating invasion that they do not want our state government supporting these war criminals."
Senate Bill 282 would ban companies from receiving Pennsylvania state contracts, grants or tax credits it they are determined by the Office of Foreign Assets Control of the United States Treasury Department to be owned, controlled by, or acting on behalf of the Russian government.
According to the 2020 census, Cass Township has the highest percentage of people with Ukrainian ancestry in the United States. Carbon County is also home to the Ukrainian Homestead of CEC ODWU Inc., an organization dedicated to the celebration of Ukrainian heritage and culture.
The bill now heads to the full Senate for consideration.
CONTACT: Jim Brugger, 717-787-2637