HARRISBURG – Dr. Ron Haskins, a senior fellow at the Brookings Institution, briefed several state senators about his research regarding the success of work requirements in lifting people out of poverty at a Senate briefing on Tuesday.
The briefing was hosted by the Senate Majority Policy Committee, chaired by Senator David G. Argall (R-Schuylkill/Berks) as part of a series to feature national experts on federal and state welfare policies.
"The goal is to help those who genuinely need it, lift those out of poverty who are able and provide safeguards for taxpayer dollars," Argall said. "We cannot push state policy in a vacuum – we need to see what has worked and the data to prove it. Both today's briefing and last week's briefing have been instrumental in that regard."
Haskins, who served on staff for 14 years on the U.S. House of Representatives Ways and Means Committee, discussed major efforts under the Clinton Administration to overhaul the federal welfare programs. When discussing how states move forward with welfare reform, Haskins suggested looking at Nebraska for building a skilled labor force.
"I would carefully quiz the [administration] over what they are doing," Haskins suggested, referring to workforce development efforts for low income individuals. "These individuals need skills that are marketable in the local economy by working with community colleges."
At the conclusion of the briefing, Argall pledged to work with the members who expressed an interest in welfare reform at the state level to come up with commonsense solutions demanded by taxpayers that have the ability to pull people out of poverty and back to work.
"We have a labor shortage, yet our social assistance programs continue to expand," Argall said. "The best anti-poverty program is a job that pays the bills. We need to make that link and break the cycle of poverty in communities all across the state."
You can watch the briefing in its entirety here.
You can listen to Chairman Argall question Dr. Haskins over why the work requirement debate continues to dominate state houses across the country here.
Dr. Haskins' testimony and presentation can be found here.
---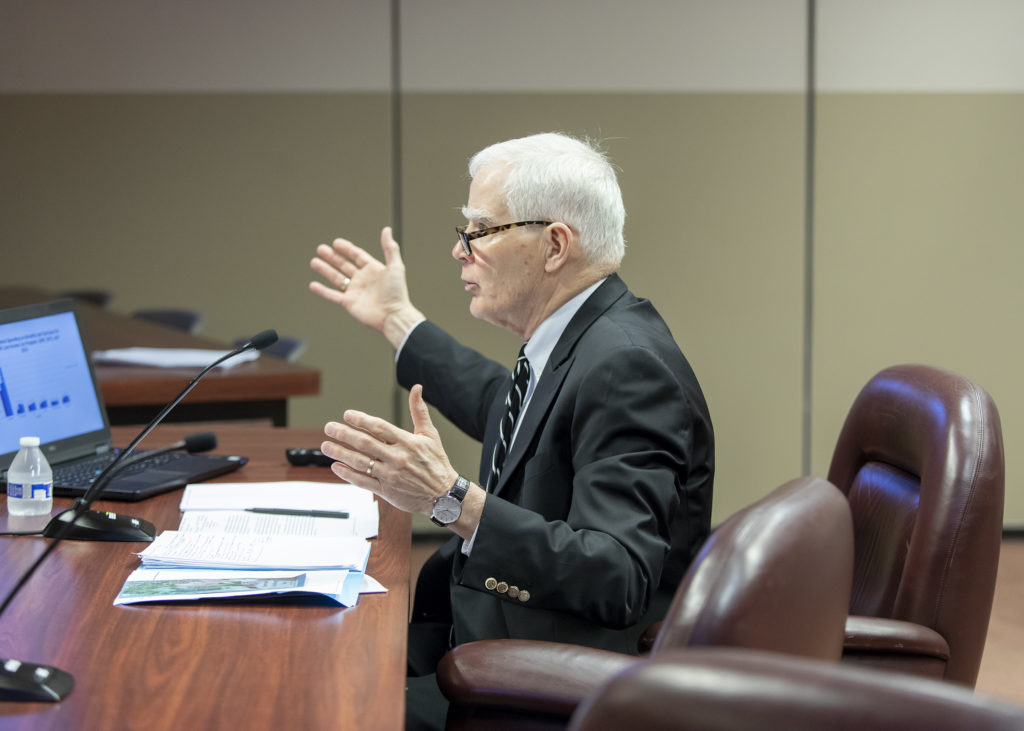 Dr. Ron Haskins of the Brookings Institution updates members of the Senate Majority Policy Committee on ways to move welfare recipients into family-sustaining jobs at a public briefing at the state Capitol on Tuesday.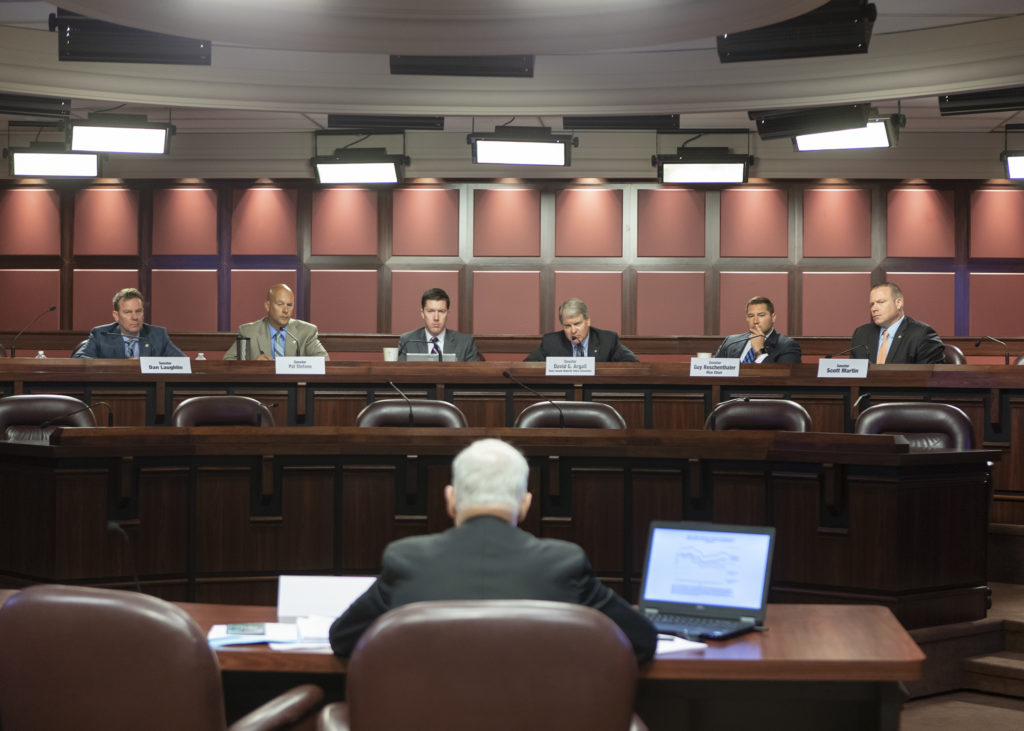 Members of the Senate Majority Policy Committee, chaired by Senator David G. Argall (R-Schuylkill/Berks), third from right, listen to Dr. Ron Haskins of the Brookings Institution testify about welfare reform policies that have been effective at the national and state government levels.