PINE GROVE – With the ongoing opioid crisis across Pennsylvania, Senator David Argall (Schuylkill/Berks) and Representative Mike Tobash (Schuylkill/Dauphin) held a town hall meeting about the epidemic yesterday in Pine Grove.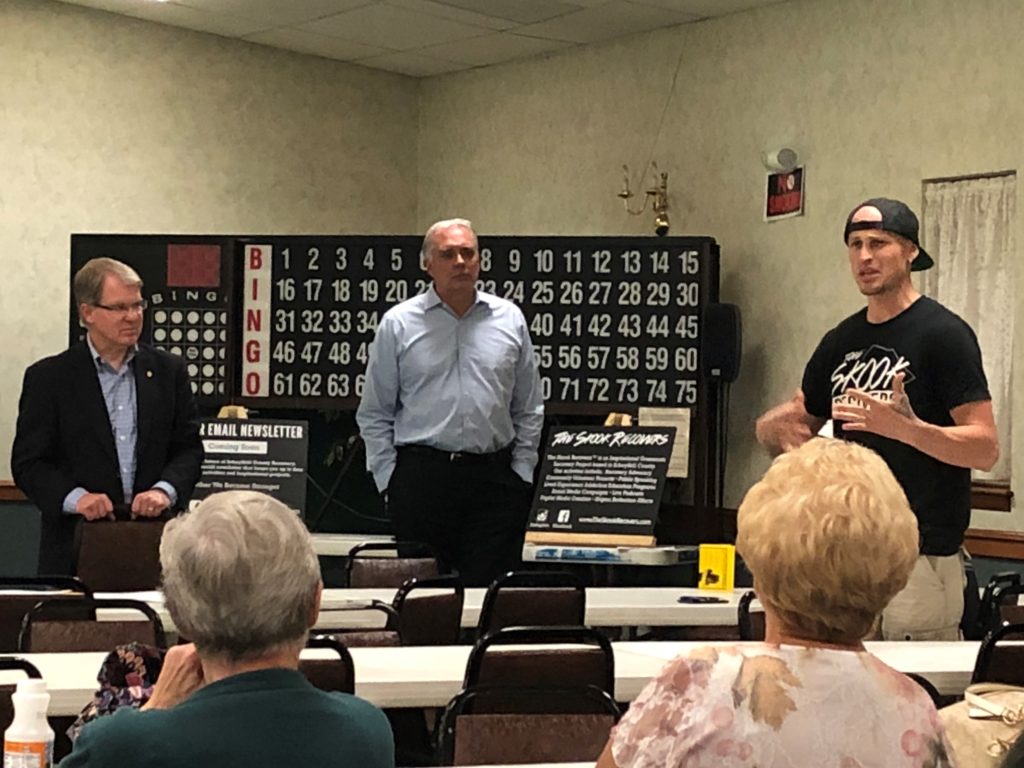 The question and answer session was held at the request of several local residents who have either been affected by the crisis or who are worried about the deadly impacts that opioids will have on the personal and economic health of western Schuylkill County. Rural Pennsylvania has especially been hit hard by the crisis.
"This is a crisis that demands solutions from all levels of government; from Washington to Harrisburg to local town halls" Argall said. "More than 4,600 Pennsylvanians died from this addiction in 2016. This is a frightening statistic, that's 13 people a day that lose their life because of opioids."
"Drug abuse and addiction seem to be affecting more families than ever before. As we struggle to get a handle on this epidemic, it is important that more people understand the facts surrounding this problem. I was happy to be able to join Sen. Argall and speak with members of our community on an issue that affects so many Pennsylvanians" said Tobash.
The special town hall meeting took place at the Pine Grove Hose Hook and Ladder.
Contact: Joshua J. Paul (717) 787-2637