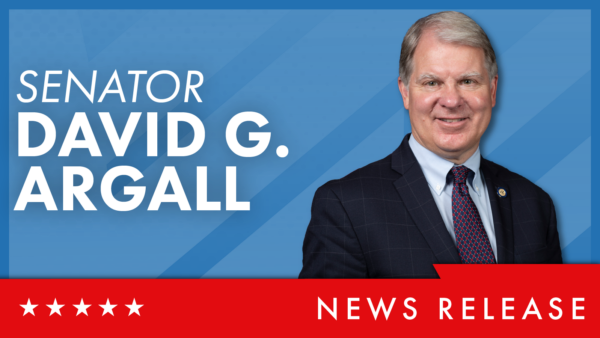 TAMAQUA – The November edition of the local TV program hosted by Sen. Dave Argall (R-29) highlights a recent event to celebrate the 20th anniversary of the Lehigh Carbon Community College (LCCC) Morgan Center.
"It's hard to believe that it's been 20 years since hundreds of residents gathered at the local fire hall to discuss what the future of this region would look like," Argall said. "One of the top items on our wish list was better access to higher education. Thanks to a true partnership between the Morgan Foundation, LCCC, Tamaqua Area School Board President Larry Wittig, his colleagues on the board, countless teachers and administrators, and state government, we were able to turn an abandoned junior high school into a college campus, right in the heart of Tamaqua."
For 20 years, LCCC Tamaqua has provided the local area with a variety of educational options including general education coursework, business administration, health studies, nursing, and psychology. Since opening, the campus has seen over 11,000 students taking credit, noncredit, and workforce classes.
The recent celebration featured speakers including Argall, former Pennsylvania Governor Mark Schweiker, the faculty and President of Lehigh Carbon Community College, and former students.
"Tamaqua Area School District now has a higher percentage of residents who have earned an associate degree than almost any other Schuylkill County school district – it's increased by 50% in the past decade," Argall continued. "This was truly one of the most successful efforts to breathe new life into a community that I have ever witnessed."
This edition of the Argall Report will air on:
Blue Ridge Communications (Channel 13) every Monday at 10 a.m. and every Wednesday at 10:30 p.m.
Berks Community Television (Comcast – Channel 15 and Service Electric – Channel 19) on Thursday at 10 p.m. and Friday at 8 p.m.
Service Electric Cablevision: Hazleton, Mahanoy City; Shenandoah – on Hazleton's WYLN TV 35 Channel 507 and MetroCast Communications Channel 10. Please check local listings for airtimes.
The Argall Report is also available online at https://www.senatorargall.com/argallreport/
CONTACT: Jim Brugger, 717-787-2637