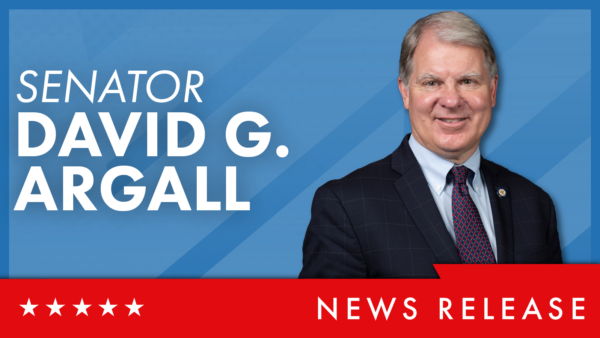 LANSFORD – The August edition of the local TV program hosted by Sen. Dave Argall (R-29) reviews this region's coal mining legacy.
"Our communities are full of history, much of which relates to the anthracite coal industry," Argall said. "From fueling the American Industrial Revolution to leading the path forward on community revitalization, our area has left an important mark on American history."
Argall recently took part in a program hosted by the Aspen Institute of Germany which brought together state legislators from the United States and Germany to assist efforts for revitalization and positive change.
Argall hosted the American and German legislators where they toured the No. 9 Coal Mine and Museum in Lansford, observed an active Lehigh Anthracite mining operation, toured Jim Thorpe, and visited the Panther Creek Energy Facility in Nesquehoning.
This edition of the Argall Report will air on:
Blue Ridge Communications (Channel 13) every Monday at 10 a.m. and every Wednesday at 10:30 p.m.
Berks Community Television (Comcast – Channel 15 and Service Electric – Channel 19) on Thursday at 10 p.m. and Friday at 8 p.m.
Service Electric Cablevision: Hazleton, Mahanoy City; Shenandoah – on Hazleton's WYLN TV 35 Channel 507 and MetroCast Communications Channel 10. Please check local listings for air times.
The Argall Report is also available online at https://www.senatorargall.com/argallreport/
CONTACT: Jim Brugger, 717-787-2637