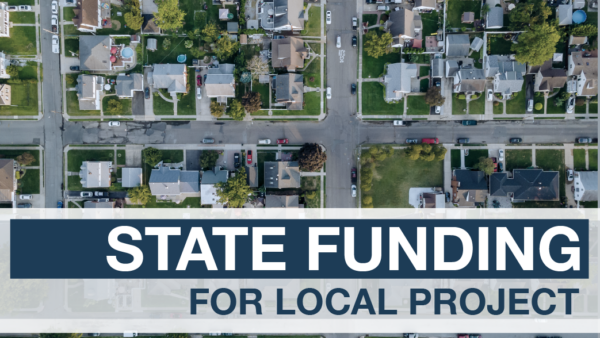 HARRISBURG – The Greater Hazleton Joint Sewer Authority secured a loan of $6,727,0000 to make needed repairs to their storm and sanitary sewer system, according to Sen. Dave Argall (R-29) and Rep. Dane Watro (R-116).
The repairs will prevent sewage overflows into the Cranberry Creek during wet weather, significantly improving water quality.
"Clean waterways are key to the smooth functioning of any community, but especially a city like Hazleton," said Argall. "Thanks to this highly competitive state funding, a significant source of contamination will be fixed."
"I was happy to join Sen. Argall in advocating for this funding, which will lead to better management of the collection system in the City of Hazleton by replacing aging sewer lines in an area where some exciting commercial development is taking place," said Watro. "PENNVEST supports proposals that improve the quality of life and provide opportunities for economic growth, which is exactly what the GHJSA project will do. We look forward to its completion."
The current sewer system is built to deal with both storm and sanitary water, which overflows the Locust Street pump station during heavy rain. The project will separate the two systems.
Approximately 11,000 feet of new sanitary sewer and 77 sanitary sewer manholes will be constructed for the combined sewer system separation part of the project. An additional 3,000 feet of new force main will also be built.
The loan was awarded by PENNVEST, which funds sewer, storm water, and drinking water projects throughout Pennsylvania.
CONTACT: Jim Brugger (Argall)
Andy Briggs (Watro)