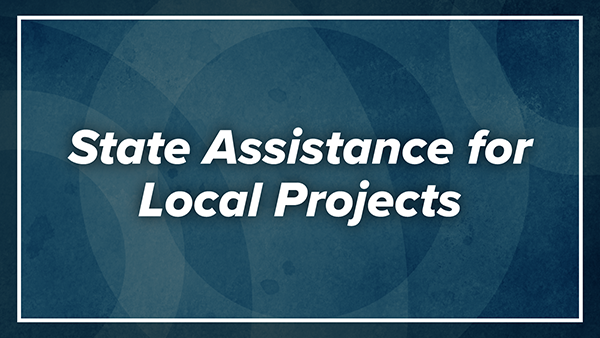 HARRISBURG – The Borough of Freeland Municipal Authority secured a low-interest loan for $1,509,000 to make needed repairs to their dewatering system, according to Sen. Dave Argall (R-29) and Rep. Mike Cabell (R-117).
The repairs will save Freeland taxpayers' money and reduces the chance for sewage to be released into Pond Creek or a tributary of Black Creek, both of which flow into the Delaware River.
"This highly competitive funding will make a huge difference in the efficiency of how Freeland's sewer system operates," said Argall. "No community can function without clean waterways and effective sewer systems. I'm thankful this important project won state support."
"I am pleased to help provide support for this critical infrastructure upgrade," said Cabell. "The Freeland Municipal Authority is relying on a treatment system that is badly outdated and increasingly difficult to maintain due to its age and problems finding replacement parts. This project will replace that system in its entirety while also reducing the chance for untreated sewage releases. And the best part: the PENNVEST funding means residents should not expect to see their rates rise."
The current dewatering system is underperforming and frequently out of service, leading to higher costs for the borough to treat the water and replace broken parts. The awarded funds will be used to replace the existing system with entirely new equipment.
The loan was awarded by PENNVEST, which funds sewer, storm water, and drinking water projects throughout Pennsylvania.
CONTACT: Jim Brugger (Argall)
Andy Briggs (Cabell)