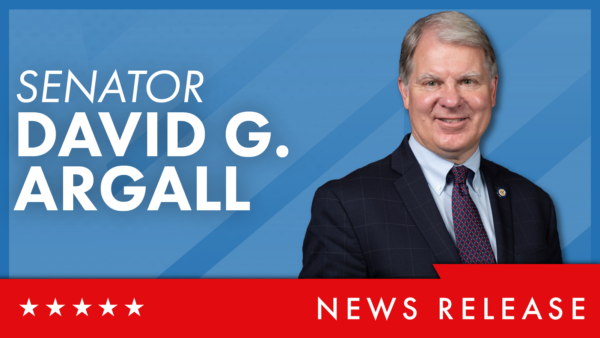 LEHIGHTON – The July edition of the local TV program hosted by Sen. Dave Argall (R-29) focuses on recent grants in Carbon County.
"Rep. Heffley and I helped secure much needed funds to support the ongoing restoration of the Asa Packer Mansion," Argall said. "The property is one of the many gems of Jim Thorpe and we can't risk losing it."
Totaling $300,000, the grant will be used to replace the roof, make heating improvements, replace the deck, and provide electrical upgrades.
"Rep. Heffley and I are also very focused on the continuing revitalization of downtown Lehighton," Argall continued.
While at the Lehighton Outdoor Center, Argall spoke with employee Cindy Sterling about neighboring communities. "I've talked to people from Summit Hill, you have the Number 9 Mine in Lansford and Coaldale and the train station there. We need to bring everyone together to see how we can all grow together," Argall said.
Sterling replied, "If we all network together we all grow together, it's going to be successful. Try to do it on your own, doesn't always work that way."
Argall and Heffley secured grant funding totaling almost $227,000 to improve waterfront pedestrian safety and ease traffic in Lehighton. Additional grant funding of $750,000 was awarded to the County for several other projects including $38,000 to demolish blighted property in Lehighton.
This edition of the Argall Report will air on:
Blue Ridge Communications (Channel 13) every Monday at 10 a.m. and every Wednesday at 10:30 p.m.
Berks Community Television (Comcast – Channel 15 and Service Electric – Channel 19) on Thursday at 10 p.m. and Friday at 8 p.m.
Service Electric Cablevision: Hazleton, Mahanoy City; Shenandoah – on Hazleton's WYLN TV 35 Channel 507 and MetroCast Communications Channel 10. Please check local listings for air times.
The Argall Report is also available online at https://www.senatorargall.com/argallreport/
CONTACT: Jim Brugger, 717-787-2637