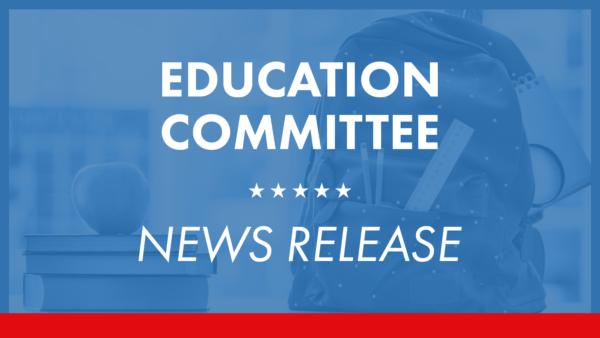 HARRISBURG – The Senate Education Committee met today and advanced five bills with bipartisan support, according to committee chairman Sen. Dave Argall (R-29). Argall noted that today's votes continued the work of the committee to improve Pennsylvania's education system.
"Today's votes are just the beginning of the committee's work in a very busy June," said Argall.
Senate Bill 565, sponsored by Sen. Kristin Phillips-Hill (R-28), establishes comprehensive protections for the personal data of students. Phillips-Hill cited examples of misuse the bill aims to protect against, including the posting of students' personal information online and the installing of laptop tracking software that was used to take pictures of students at home.
"Thank you to Senator Phillips-Hill for her work to protect the privacy of Pennsylvania students," Argall continued. "One of my key goals for this committee is to ensure our schools are modernized and properly preparing our students for the 21st century workplace – protecting students from the dangers posed by our new digital world is an important piece of that."
Senate Bill 462, sponsored by Sen. Camera Bartolotta (R-46), would establish a new grant program to help train adults for new careers. The program would prioritize job training in digital literacy and partnerships between employers and adult educators to provide a path to family-sustaining wages for those who participate in these programs.
The committee also advanced Senate Bill 209, sponsored by Sen. Tracy Pennycuick (R-24); House Bill 100, sponsored by Rep. Robert Freeman (D-136); and House Bill 301, sponsored by Rep. Patrick Harkins (D-1).
All five bills now advance to the full Senate for its consideration. More information about the Senate Education Committee can be found on its website: https://education.pasenategop.com.
CONTACT: Jim Brugger, 717-787-2637