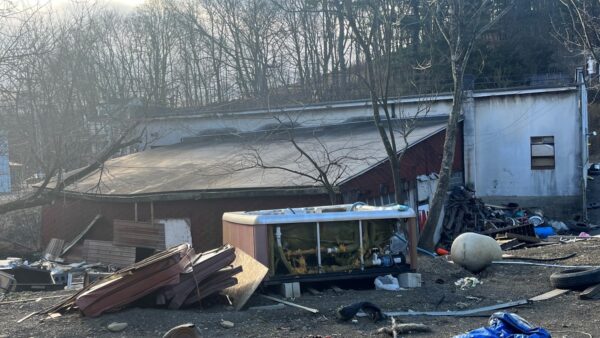 HARRISBURG – Sen. Dave Argall (R-29) has received an award for transforming blighted buildings into housing from the Association of Community Development Corporations.
"I could not have received this award without the bipartisan work of governments AND local volunteers to breathe new life into their hometowns," said Argall. "One of the biggest issues we face is the need to transform more blighted properties into new housing in Schuylkill, Carbon, and Luzerne Counties."
Argall has worked with local partners to turn a blighted building and an empty lot into housing for seniors in Minersville and Frackville. In Shenandoah, a new effort to demolish blighted buildings on North Bower Street, including the shell of a burned-out factory, and build 36 housing units for seniors was awarded a state grant in October.
Argall also worked in Tamaqua and Pottsville to secure a $1 million grant to restore the upper floors of vacant buildings into housing units and a $3 million grant to transform the upper six floors of the Schuylkill Trust Company building on Center and Market Streets in downtown Pottsville into 60 apartment units. Hazleton is now pursuing a similar project at the blighted former St. Joseph's hospital.
Argall sponsored Act 152 of 2016, which allowed counties to raise money for demolition programs. 25 counties, including Schuylkill County, have joined the program, raising millions of dollars to tear down hundreds of blighted properties. Carbon County has recently signaled interest in also joining the program.
In 2021, Argall introduced legislation to make this program permanent , now Act 149 of 2022. This year, new legislation authored by Argall to increase county funding for demolition recently won bipartisan approval by the Senate Urban Affairs and Housing Committee.
CONTACT: Jim Brugger, 717-787-2637