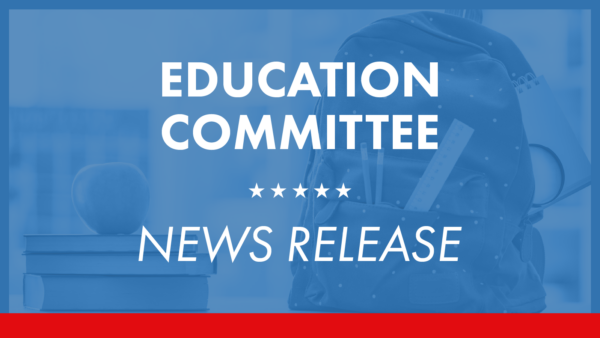 HARRISBURG – Legislative solutions to the ongoing teacher shortages affecting parts of Pennsylvania were considered during a hearing of the Senate Education Committee chaired by Sen. Dave Argall (R-29) today.
"If we don't ensure we have enough teachers, we're failing the next generation of Pennsylvanians," said Argall. "This is not a problem with a simple, one-size-fits-all solution. With the information gathered here today, I hope to craft bipartisan legislation to encourage more qualified people to pursue a career as an educator."
The first panel discussed the Grow Your Own initiative, a program to help recruit local community members to become teachers. These programs in other states provide mentoring and financial support to cover education costs for prospective teachers.
The second panel featured testimony on the Interstate Teacher Mobility Compact. The compact would lower the barriers to teacher mobility by allowing teacher licenses in other member states to easily transfer over to Pennsylvania. Five states have joined the compact, with legislation to join under consideration in 14 more.
The third panel discussed student teacher stipends. Dr. Sherri Smith, Executive Director of the Pennsylvania Association of School Administrators, and Molly Gold, Senior Policy Specialist at the National Conference of State Legislatures, discussed how some student teachers cannot afford to give up the opportunity to earn a paycheck to pursue the rigorous schedule required for student teaching.
The fourth panel outlined Lehigh Carbon Community College's (LCCC) dual enrollment program. President Ann Bieber discussed how LCCC's Early College program allows high school students in 11th and 12th grade to earn associate degrees before they graduate. Students can earn an associates degree in education, helping them to earn their bachelor's degrees more quickly and for less money.
CONTACT: Jim Brugger, 717-787-2637