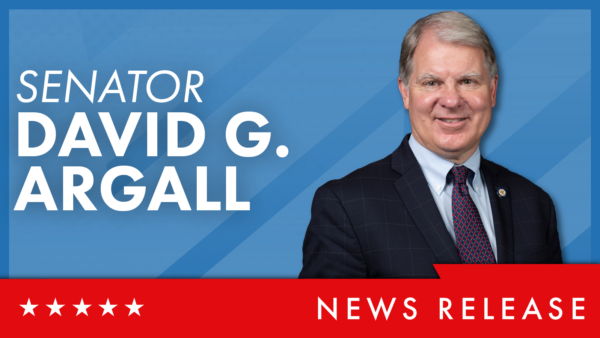 HARRISBURG – Projects to develop the economy and communities of Carbon County were awarded almost $750,000 in state grants through the Local Share Account Program today, according to Sen. Dave Argall (R-29) and Rep. Doyle Heffley (R-122).
"These highly competitive state grants will be a huge plus for Carbon County by improving the operations of local government and first responders, renovating some of our most historic structures and parks, and tearing down blighted properties," said Argall. "Thank you to Rep. Heffley and all our local partners for working with me to bring these important grants home."
"I am grateful to see our communities in Carbon County will receive significant investments to improve the lives of our residents," said Heffley. "These investments will be a tremendous benefit to the residents of our communities and will go a long way to provide new and enhanced resources for our first responders."
Lansford Borough was awarded $95,970 for the first phase of the renovation of the former Lehigh and New England Railroad Station.
Jim Thorpe Borough was awarded $142,255 to support the Asa Packer Mansion Museum's planned renovations to the site, including replacing parts of the roof to eliminate leaks and water damage.
Lehighton Borough was awarded $37,886 to support the demolition of a blighted property located at 135-139 N. Front Street that has been deemed structurally unstable.
East Penn Township was awarded $81,840 to install new restroom facilities within Ashfield Playground.
Banks Township was awarded $40,923 to support the renovations of their new township building. They previously used the local fire company hall for all township activities.
Kidder Township was awarded $70,000 to purchase new equipment for the Albrightsville Volunteer Fire Company, including state-of-the-art rescue tools and a new nozzle for extinguishing fires.
Mahoning Township was awarded $25,454 for the purchase of two automated license plate readers for police officers who serve the township.
Palmerton Borough was awarded $75,000 to purchase an emergency vehicle preemption system for the Palmerton Borough Municipal Fire Company, which allows emergency vehicles to control traffic lights to prevent accidents and reduces their response time.
Nesquehoning Borough was awarded $71,308 to upgrade and rehabilitate the Anthracite Little League sports complex. The project will enlarge the building, providing enough room for concessions and a new maintenance garage.
Weissport Borough was awarded $99,000 to purchase 17 new sewer tanks, preventing overflows and protecting the health of the Lehigh River.
CONTACT: Jim Brugger (Sen. Argall)
Melissa Fox (Rep. Heffley)