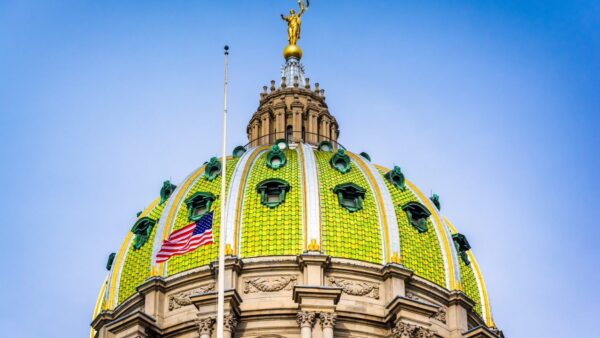 HARRISBURG – A package of bills to reduce waste and abuse in Pennsylvania's public assistance programs was approved by the Senate Health and Human Services Committee today, according to Sen. Dave Argall (R-29), the prime sponsor of the bills. All three bills now advance to the Senate for consideration.
"Many of my constituents are upset when they hear just how many taxpayer dollars are wasted or stolen from these important programs that are designed to get struggling Pennsylvanians back on their feet," said Argall. "These bills will ensure that taxpayer dollars are going to those in genuine need, not to bad actors trying to game the system."
Senate Bill 243 will ensure that Supplemental Nutrition Assistance Program (SNAP) and medical assistance benefits are not being spent on the deceased. It would require the Department of Human Services to check death certificates with the Department of Health's Bureau of Vital Statistics. Argall drafted the bill after a state audit found 2,324 Electronic Benefit Transfer (EBT) cardholders received benefits after they passed away.
Senate Bill 244 would require the Department of Human Services to compare wage records held by employers and the Department of Revenue with recipients of SNAP and medical assistance benefits to prevent fraud. According to the Office of the State Inspector General, 85 Pennsylvanians have thus far been charged with public assistance fraud in 2023.
Senate Bill 245 would update the Public Assistance Integrity Act to require the Department of Human Services to issue a yearly report on their efforts to ensure lottery winners are not receiving cash benefits. The Public Assistance Integrity Act closed a loophole that did not require lottery winnings to be considered as income when determining eligibility for benefits.
CONTACT: Jim Brugger, 717-787-2637