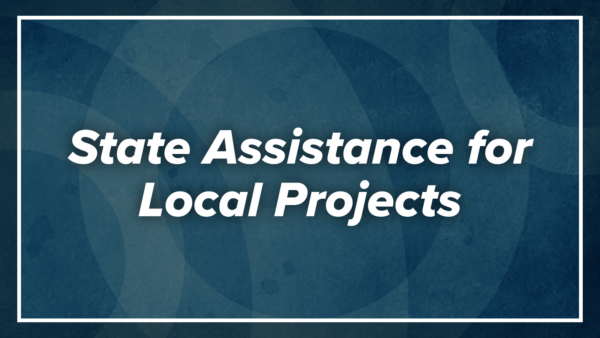 HARRISBURG – State grants totaling over $1.4 million were awarded to five economic development and transportation projects in Luzerne County today, according to Rep. Dane Watro (R-116), Rep. Mike Cabell (R-117), and Sen. Dave Argall (R-29).
"I know the municipal building/garage project is a top priority for Foster Township, and I thank Sen. Argall for helping the township secure this important funding," said Cabell.
"These grants are crucial for the continued economic growth of our region," said Watro. "We must continue to invest in as infrastructure, economic development and public safety to ensure a high quality of life for our neighbors in our communities."
"From fixing our roads to transforming the Hazleton YWCA building into an early education center, these grants will be incredibly impactful for so many residents of the 29th district," said Argall. "Thank you to Rep. Watro and Cabell for working with me to bring these competitive funds back to important projects for our communities."
The following projects were awarded grants through the Multimodal Transportation Fund:
The Borough of West Hazleton was awarded $280,280 for roadway improvements on 22nd Street.
The City of Hazleton was awarded $250,000 for streetscape improvements along Alter Street.
"This funding will help the City of Hazleton to continue to help with the revitalization efforts in the downtown and in the business district," said Jeff Cusat, Mayor of Hazleton. "The streetscape improvements that will be made along Alter Street will continue to breathe new life into that area as more and more businesses look to call Hazleton their home."
The following projects were awarded grants through the Local Share Account Statewide Program:
Foster Township will receive $100,485 to renovate the Foster Township municipal building and garage.
The City of Hazleton will receive $518,843 for accessibility upgrades and improvements to City Hall and $303,717 to renovate the second floor of the YWCA building at 75 South Church Street.
CONTACT: Sen. Argall: Jim Brugger, 717-787-2637
Rep. Watro: Jordan Walters, 717-260-6528
Rep. Cabell: Andy Briggs, 717-260-6474