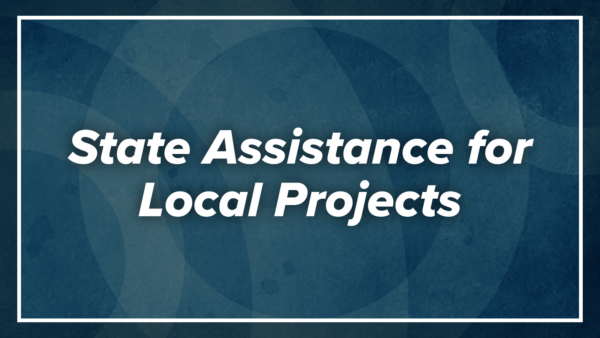 HARRISBURG – State grant totaling over $2.2 million were awarded to five economic development and transportation projects in Carbon County today, according to Rep. Doyle Heffley (R-122) and Sen. Dave Argall (R-29).
Jim Thorpe Borough was awarded $750,000 from the Multimodal Transportation Fund for extensive roadway improvements to High Street.
"With the vast number of visitors that come to our communities each year, projects that improve our area are imperative to maintain a destination that is safe and accessible," said Heffley. "I'm happy that these grant dollars will be used to preserve and maintain the historic integrity of Carbon County."
"From fixing our roads and bridges, to preserving the history of the Asa Packer mansion, to a new effort to transform Lansford's historic train station, these very competitive grants will help many in Carbon County," said Argall. "Thank you to Rep. Heffley for working with me to bring these funds back to important projects for our communities."
"The Borough of Jim Thorpe is grateful to Senator Argall and Representative Heffley for supporting our efforts to make these important infrastructure improvements. These Commonwealth Financing Agency Multimodal funds will enable the Borough of Jim Thorpe to make necessary repairs to a portion of a retaining wall, which supports High Street," said Maureen Sterner, Jim Thorpe Borough Manager. "High Street retaining wall repairs are being completed in a phased manner, and this funding will assist the Borough to complete Phase II of the master project. The repairs will not only have a positive impact on the street, but also ensures the safety of the houses located on High Street and below on West Broadway, as well as the Borough's water and sewer infrastructure."
The following projects were awarded grants through the Local Share Account Statewide Program:
Bowmanstown Borough was awarded $925,000 to construct a new fire station, borough hall, and emergency shelter.
Jim Thorpe Borough was awarded $300,000 to support needed renovations to the historic Asa Packer Mansion Museum.
Lansford Borough was awarded $75,000 to support the acquisition of the Lehigh New England Train Station, as part of plans to redevelop the station.
Lehighton Borough was awarded $226,955 for a project to improve waterfront pedestrian safety and ease traffic in the borough, which includes a walking path along Lehigh Drive, decorative crosswalks, road improvements, and more.
CONTACT: Sen. Argall: Jim Brugger, 717-787-2637
Rep. Heffley: Melissa Fox, 717-260-6522