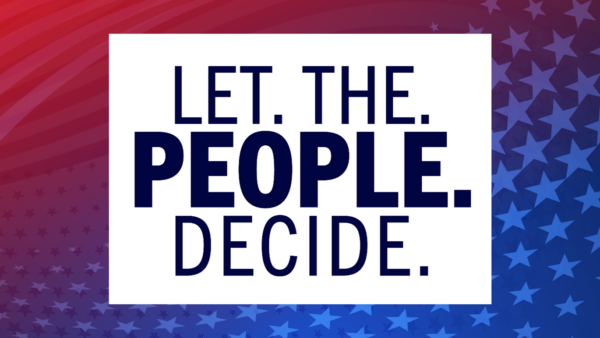 HARRISBURG – The March edition of the local TV program hosted by Sen. Dave Argall (R-29) features debate on Senate Bill 1, which proposes three separate and distinct amendments to the Pennsylvania Constitution. If this legislation is approved by the House of Representatives, all three amendments would be placed on the ballot for final approval by Pennsylvania voters.
The first amendment would provide a two-year window for civil lawsuits for victims of childhood sexual abuse. The General Assembly did pass this in a previous session, but the Wolf Administration failed to advertise the amendment and the Secretary of State at the time resigned in disgrace.
The second amendment would provide for the General Assembly's disapproval of a regulation which the Governor would be unable to veto.
The third amendment would ask if a valid identification should be presented when voting in Pennsylvania. A recent poll from Franklin and Marshall College found that 74% of Pennsylvanians are in favor of such a requirement.
"These amendments will be presented as three, separate questions on the ballot – not bundled," Argall continued. "This bill was passed on a bipartisan vote. The sooner the citizens of Pennsylvania vote on these important issues, the better."
This edition will air on:
Blue Ridge Communications (Channel 13) every Monday at 10 a.m. and every Wednesday at 10:30 p.m.
Berks Community Television (Comcast – Channel 15 and Service Electric – Channel 19) on Thursday at 10 p.m. and Friday at 8 p.m.
Service Electric Cablevision: Hazleton, Mahanoy City; Shenandoah – on Hazleton's WYLN TV 35 Channel 507 and MetroCast Communications Channel 10. Please check local listings for air times.
It is also available online at https://www.senatorargall.com/argallreport/.
CONTACT: Jim Brugger, 717-787-2637