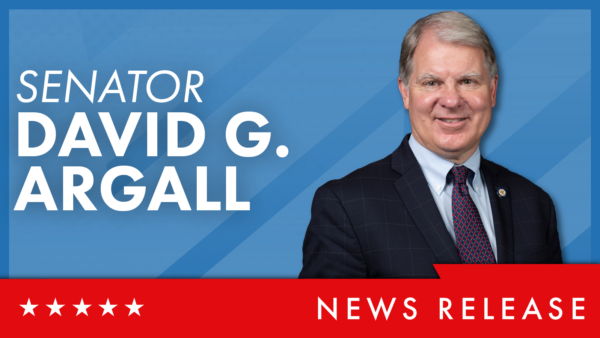 HARRISBURG – Senator Dave Argall (R-29) was appointed a member of the Board of Governors for the Pennsylvania State System of Higher Education (PASSHE) by Senate President Pro Tempore Kim Ward (R-39) today. The Board of Governors is responsible for planning and coordinating the development and operation of PASSHE by establishing educational, fiscal, and personnel policies.
"I come from a family of PASSHE graduates – my mother graduated from Bloomsburg and my father and grandfather graduated from Kutztown – so this appointment is very significant to me," said Senator Argall. "I look forward to assisting our fourteen state universities in meeting the many challenges now before them."
The fourteen PASSHE universities are Bloomsburg University, PennWest California, Cheyney University, PennWest Clarion, East Stroudsburg University, PennWest Edinboro, Indiana University of Pennsylvania, Kutztown University, Lock Haven University, Mansfield University, Millersville University, Shippensburg University, Slippery Rock University, and West Chester University.
According to PASSHE, there are 949 currently enrolled students and 6,799 alumni from Schuylkill County, 422 currently enrolled students and 3,220 alumni from Carbon County, and 1,247 currently enrolled students and 10,064 alumni from Luzerne County.
Senator Argall was also recently appointed to serve as the chair of the Senate Education Committee for the 2023-24 legislative session. The committee is responsible for overseeing all levels of education, from pre-K to higher education. During the 2021-22 legislative session, the committee held public hearings to review the progress of PASSHE's system redesign.
Contact: Jim Brugger
717.787.2637