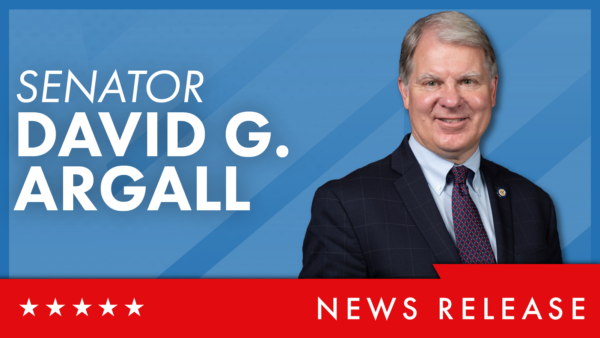 POTTSVILLE – Pottsville CollegeTowne, a branch campus of Alvernia University in the heart of downtown Pottsville, marked the opening of its doors to students with a ribbon cutting ceremony today, according to State Senator David G. Argall (R-29) and State Rep. Tim Twardzik (R-123).
Senator Argall, Rep. Twardzik, and Rep. Joe Kerwin (R-125) worked to secure a $3 million state grant from the Redevelopment Assistance Capital Program to transform the formerly vacant building located at 500 Progress Avenue into a state-of-the-art college campus.
"As the new Chair of the Senate Education Committee, it's exciting to welcome a new college campus open in Schuylkill County," said Senator Argall. "This is just the latest in a long list of positive developments for Pottsville, including the new businesses that have opened their doors and the sixty new upper floor apartments in development at the Schuylkill Trust Company building. This is a proven strategy to breathe new life into an old downtown."
"I am appreciative of the solid leadership and effort by Senator Argall in securing funding to transform this downtown site that once helped feed the community," said Rep. Twardzik. "Now this newest Alvernia CollegeTowne will nourish minds and create jobs and additional investments. The cooperation and teamwork between public officials and private citizens prove we in Schuylkill County can make things happen. I'm positive that our report card would be an A+."
The campus features high tech classrooms for 13 bachelor and 5 graduate degree programs, including an anatomy science lab to support Alvernia's health care and RN and BSN programs.
Contact: Jim Brugger
717.787.2637