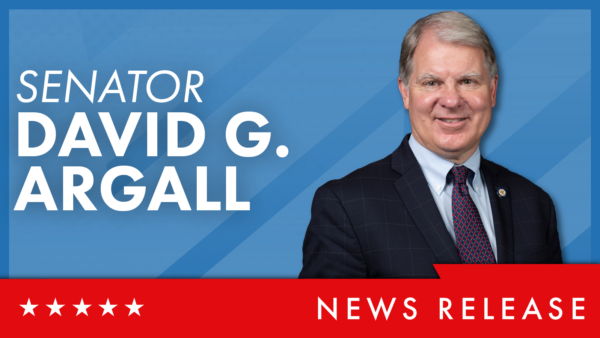 HARRISBURG – Senator Dave Argall (R-29) has been appointed by Senate President Pro Tempore Kim Ward (R-39) to serve as the Chair of the Senate Education Committee.
"Ensuring we have an education system in Pennsylvania that prepares our students for tomorrow's jobs is key to guaranteeing Pennsylvania's economic success," said Senate President Pro Tempore Kim Ward. "I am confident that Sen. Dave Argall will provide strong leadership as Chair of the Senate Education Committee by advancing policies that best serve the individual needs of students and parents."
The Senate Education Committee is one of the most active legislative committees in the Capitol and is responsible for a variety of issues including the rights of students and their parents in education, encouraging better connections between schools and the workplace, and confirming the new Secretary of Education.
"My Grandfather Argall once taught in a rural one-room schoolhouse where he was paid partially in vegetables. My mother was discriminated against because young mothers in the 1950s were told to 'stay home, teach later.' We've made considerable progress since those days, but our students, parents, teachers, and staff still face significant obstacles in too many of our schools, public and nonpublic," said Senator Argall.
"My goal is to further improve the education of all Pennsylvania students, from pre-school to grad school, in our smallest towns and villages to our largest cities."
Senator Argall has been a strong advocate for improved student safety and security at public and nonpublic schools. In the 29th district, he helped to lead the transformation of the junior high school where his mother and father once taught into Lehigh Carbon Community College's Morgan Campus in Tamaqua, expand the facilities and programs at Penn State's Schuylkill Campus, and build Alvernia University's new downtown Pottsville campus.
He earned a Ph.D. at Penn State in public administration and has served as a part-time instructor for Penn State, Lycoming College, and LCCC for many years, teaching classes in leadership, public policy, and state and local government.
Contact: Jim Brugger
717.787.2637