HARRISBURG – A small fraction of the state budget that could help struggling communities was the theme at a hearing in Harrisburg regarding the state budget on Monday.
Senator David G. Argall (R-Schuylkill/Berks) held up a graphic illustrating population decline since the 1950s in across the state, including Pottsville, Reading, Wilkes-Barre and Harrisburg, during the Senate Appropriations Committee public hearing on the state budget with the Department of Community and Economic Development Secretary Dennis Davin.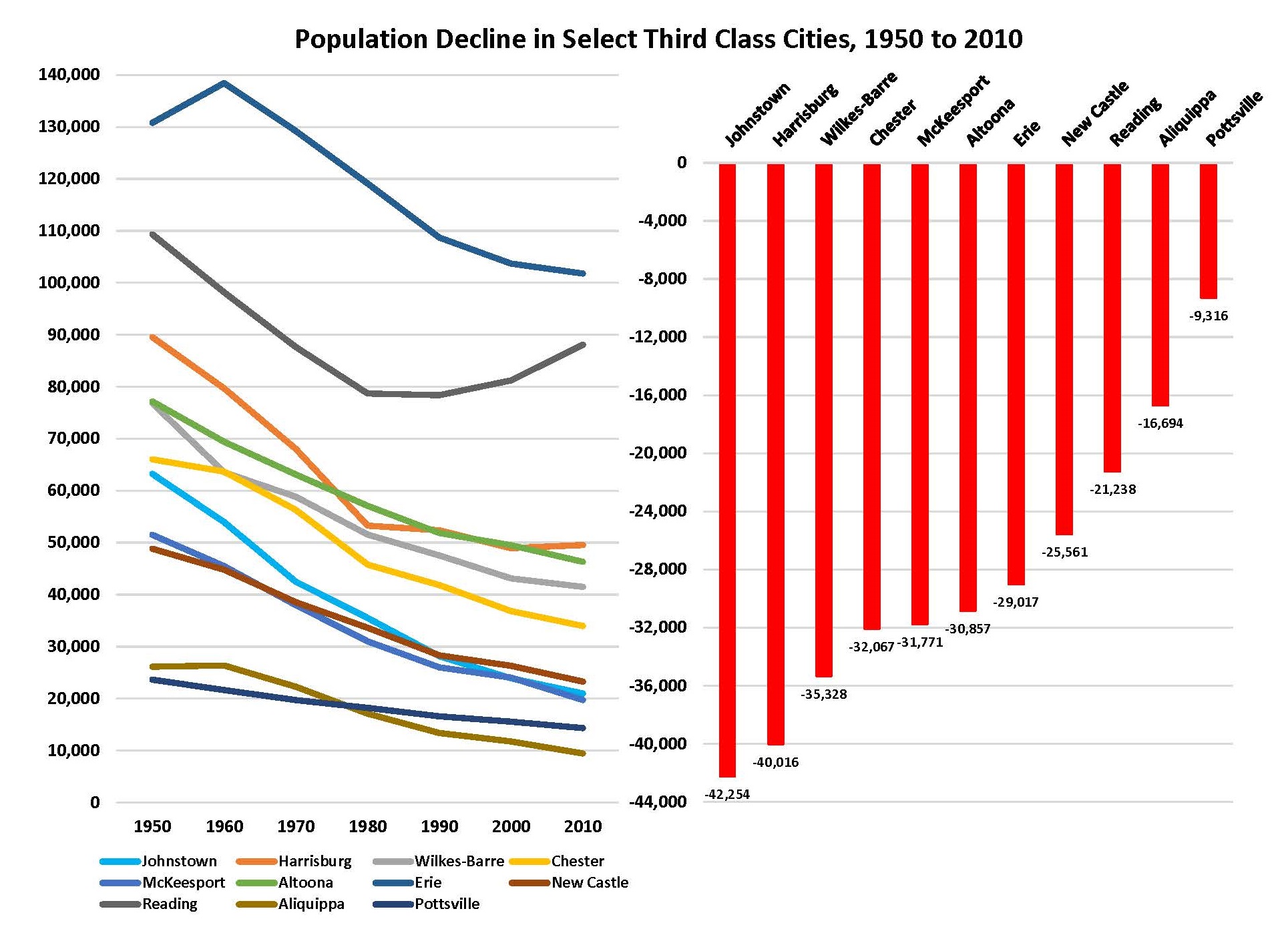 "We know what the governor's against," Argall said, listing the Keystone Opportunity Zones (KOZ) and expansion of the City Revitalization and Improvement Zone (CRIZ) programs as two examples. "What's his plan to stop the further decline of these communities?"
"I can't believe the governor wants to see Aliquippa, Johnstown or Pottsville just drop dead," he said.
The governor is seeking a $32.3 billion budget, an increase of 1.8 percent from the current fiscal year. Expanding the KOZ and CRIZ programs would cost $5.7 million or less than .018 percent of the state budget, according to Argall.
Davin noted that some KOZs have been very successful, while other times they have not lived up to expectations. Argall noted that his dissertation as he was earning his Ph.D. from Penn State focused on the successes and failures of the KOZ program.
"Is it your position that the governor cannot move .018 percent of the budget to help communities that are struggling the most?," Argall asked Davin.