In this email edition:
We Need to Open
Disastrous Flooding in Gilberton
Gitman Brothers Closing in Ashland: More Jobs lost due to the Governor's shut down orders
Updated Guidelines Available for Dental Practices During COVID-19
More PennDOT Driver License and Photo License Centers Opening
Update on COVID-19 Cases in Berks and Schuylkill Counties
---
This week, the pastor of my church selected a rather timely hymn as we returned to the pews for the first time in 13 weeks: "And we are yet alive." Regardless of your faith or beliefs, we should all unite in the words of the third stanza:
"What troubles we have seen, what mighty conflicts past, fightings without, and fears within, since we assembled last!"
Charles Wesley was probably not predicting the global COVID-19 pandemic when he wrote these words with a feather pen in 1749, but today we can all celebrate the vision. As our communities continue to recover from these difficult weeks, let's hope that the very worst is indeed behind us.
We Need to Open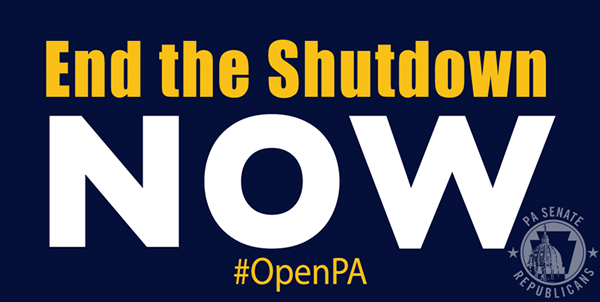 The legislature passed House Resolution 836 (HB836) on Tuesday which will end the Governor's executive order where he shut down employers. This resolution received a bipartisan majority of votes in the House of Representatives and received a bipartisan majority of votes in the Senate. All Senate Republicans, the chamber's only Independent (Sen. Yudichak) and two Democrats (Senators Schwank and Brewster) voted for the bill.
This bipartisan vote was a short term fix to ensure that we can get people back to work safely so that they can provide for themselves and their families. Unfortunately, the Governor has stated that he will not abide by the resolution which means the courts now need to be involved in the matter. The Commonwealth Court has said they will be expediting the case.
In the past few weeks, many of us, have said the same thing, based on our experiences during this pandemic: The Governor is not a thug. He's not a dictator. He's a Governor, he's not a King.
Here is a video of my Senate comments regarding HB 836: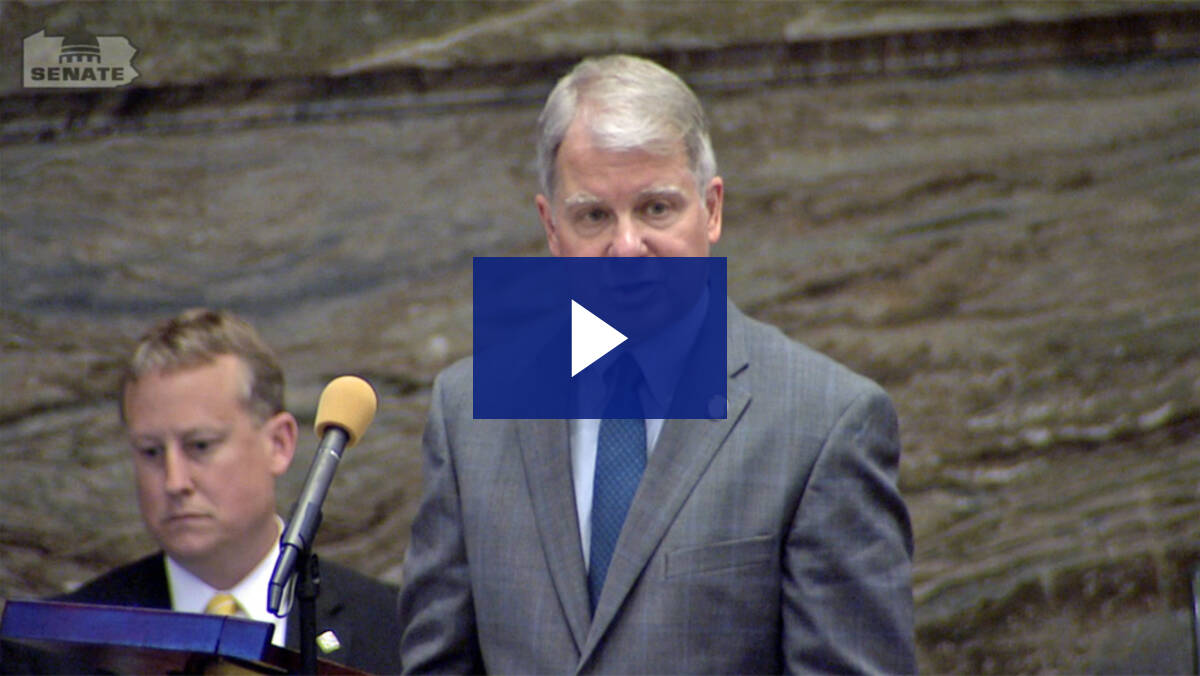 On Wednesday, the Senate also passed a constitutional amendment that will limit the length of an emergency declaration to 30 days unless approved for a longer duration by the legislature. This bill passed the Senate 44 to 6 with all Republicans Senators, Independent Senator John Yudichak, and Democratic Senators Brewster, Collett, Costa, Dinniman, Fontana, Hughes, Iovino, Kearney, Sabatina, Santarsiero, Schwank, Tartaglione, Lindsey Williams, and Leach voting in favor of the bill.
This bill that we passed will be a long term fix to preserve our system of checks and balances. No one individual (and I don't care if they're a Democrat, Republican, or Independent) should ever have the vast power of this state entrenched in their hands.
This week, I was invited to a five minute debate on Fox 29 Philadelphia with Democratic Senator Katie Muth. The topic of discussion was Governor Wolf's 13 week shutdown and legislative actions taken this week.
I encourage you to watch the full video.
Disastrous Flooding in Gilberton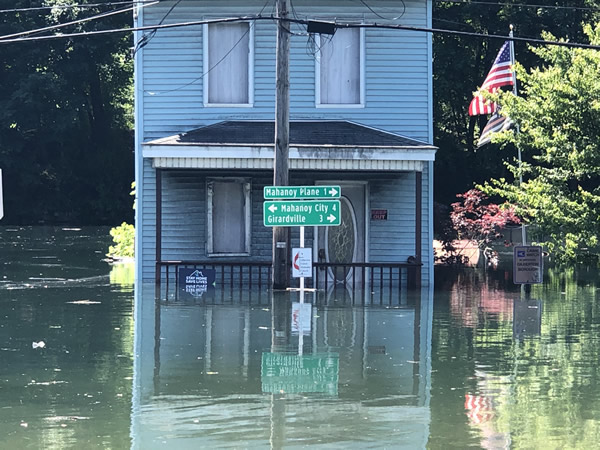 On Thursday, Gilberton was hit with flooding from an issue arising from a road construction project in the area. Firefighters and other emergency crews have even on the scene trying to pump the water since Thursday and rescue those that need to be rescued.
I toured this flood ravaged town once again with Representative Neal Goodman and Schuylkill County Emergency Management Agency Director John Matz.
You can read more here: https://www.pahomepage.com/news/flood-waters-in-gilberton-continue-to-rise/
Gitman Brothers Closing in Ashland: More Jobs lost due to the Governor's shut down orders
A local employer in Ashland, Gitman Brothers, is closing due to the circumstances surrounding the COVID-19 shutdown. This company has been manufacturing shirts for almost 90 years and survived the Great Depression AND the Great Recession. Unfortunately though, the Governor's shutdown has put them out of business.
Updated Guidelines Available for Dental Practices During COVID-19
The Department of Health recently provided updated guidance for dental practices during the COVID-19 pandemic. The new guidance provides examples of the kind of services that can be provided based on the prevalence of the virus in local communities. In communities with minimal community transmission, most routine primary and specialty care can resume, while care is still limited in areas with large-scale community transmission.
The guidance encourages dental health care professionals to continue screening patients for symptoms of COVID-19, maintaining the appropriate amount of personal protective equipment and following the recommendations of the U.S. Centers for Disease Control.
More PennDOT Driver License and Photo License Centers Opening
As more counties move into the yellow and green phases of reopening, a greater number of PennDOT Driver License and Photo License Centers are opening and providing services to customers, including driver's skills tests, photo license services, Commercial Driver License (CDL) services, permit testing and more.
PennDOT's website includes a list of license and photo license centers that are open now. Vehicle and driver services are also available online at www.dmv.pa.gov
Update on COVID-19 Cases in Berks and Schuylkill Counties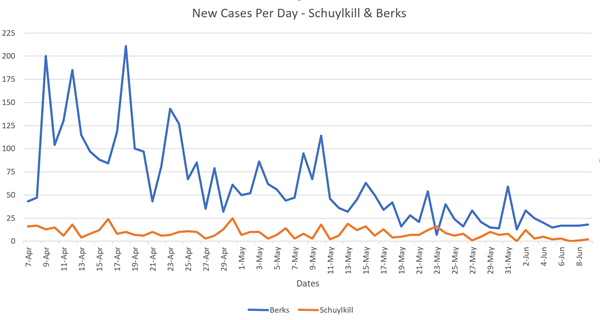 As you can see from these charts, the amount of new COVID-19 cases in Berks and Schuylkill Counties has drastically fallen. The outstanding job done by our healthcare workers and the precautions taken by all to stop the spread have succeeded in flattening the curve.
You can find more data here.