September 16, 2021
Rep. Kerwin Hosting Senior Expo Friday in Pine Grove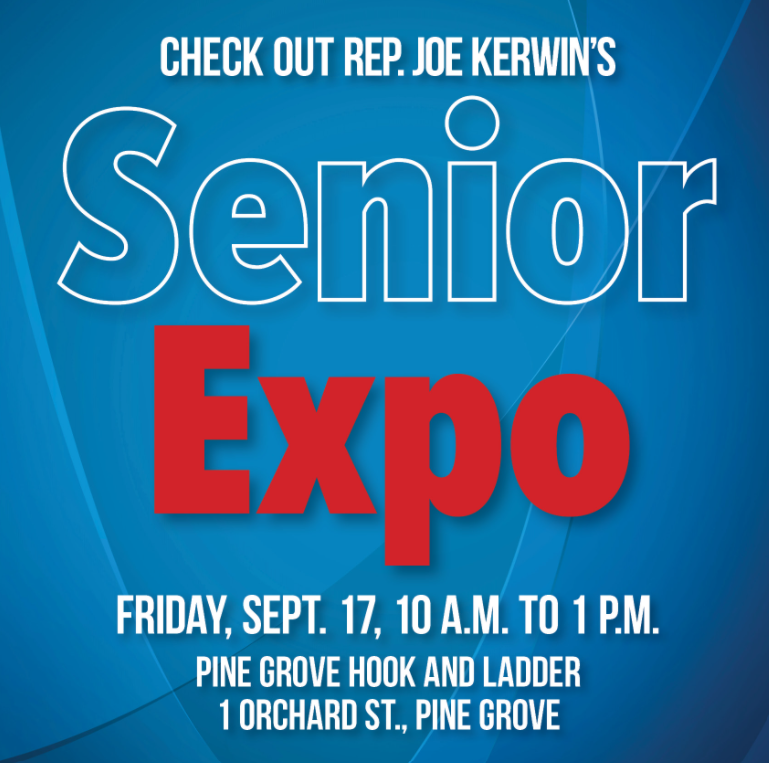 Rep. Joe Kerwin will be hosting a Senior Expo Friday from 10 a.m. to 1 p.m. at the Pine Grove Hose Hook and Ladder. The event will offer seniors the opportunity to learn about services, activities, and resources available in our community. Members of my staff will also be in attendance to answer questions about services offered through our state government.
Remembering 9/11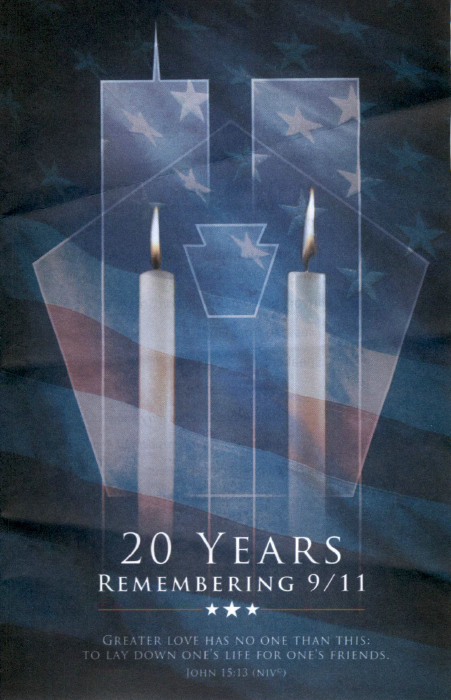 Here is a portion of my comments regarding the importance of 9/11 from Saturday evening's ceremony at Tamaqua's First United Methodist Church:
Tonight, we have traveled from many different directions to attend this special ceremony to remember the importance of 9/11. We represent many different perspectives, political parties, and communities, but tonight many of us will invoke the same concept of "hallowed ground."
For me, the front of this church's beautiful 1852 sanctuary is "hallowed ground"—but not so for others. I've been speaking at this pulpit since I was a teenager. My Argall grandparents stood at this railing in the 1930s to take their wedding vows. Beth and I did the same thing, 34 years and one week ago, right here. Our children were confirmed here. Our son AJ received his Eagle Scout award right on this spot. This is where my brother Doug and I said our final good-byes to our parents at their funerals in 2015 and 2020.
But that's just my family's perspective. For all of us—our entire nation—the sites of the World Trade Center, the Pentagon, and a reclaimed coal mine in Shanksville, PA, became "hallowed ground" 20 years ago today. We all may have our differences, but that is one thing that 333 million Americans share today….
Many of us knew people who died on that fateful day. For me, it was a Theta Chi soccer player from Lycoming College's Class of 1979 named Jon Vandevander. When Beth and I visited the 9/11 memorial in New York City, his name was one of the very first I saw, out of the thousands engraved on that beautiful monument on that hallowed ground.
Another college friend survived that awful day. One of my Alpha Sig brothers, Dave Hannaford from Pottsville, survived only because that day he was working on one of the lower floors, not the upper floors of the WTC. He survived because of the button he pushed on the elevator that morning.
As we observe the 20th anniversary of 9/11, it is important that we never forget the almost 3000 lives that were lost that day on those hallowed grounds and honor the brave men and women who continue to risk their lives to protect us and defend our liberty. We must never, ever, forget the tragedy of 9/11.
Senate Committee Votes to Issue Subpoenas for Election Materials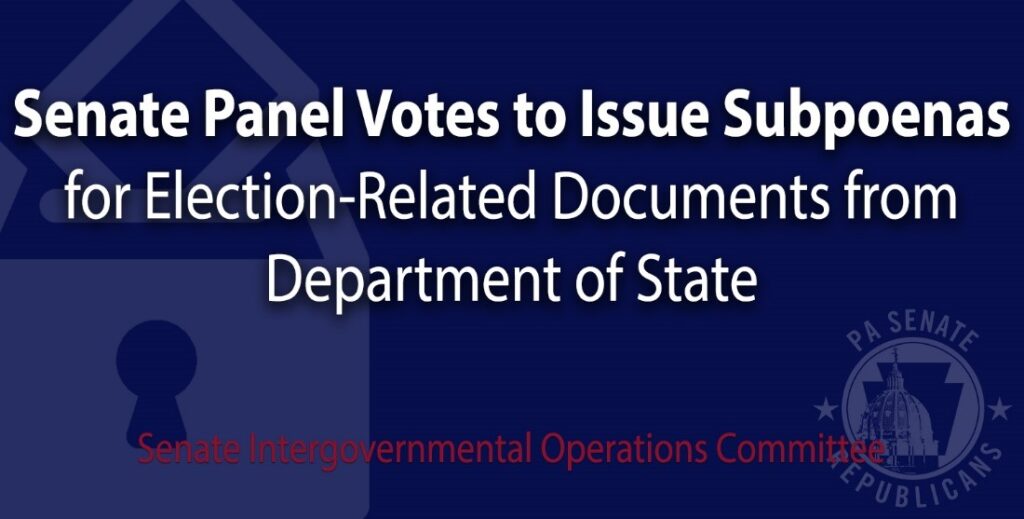 The Senate Intergovernmental Operations Committee met this week to vote on the issuance of subpoenas to the Department of State for a variety of election materials as part of the Senate's investigation into the 2020 General Election and the 2021 Primary. Visit this link to watch the full hearing. The Department of State and the Governor's office have refused to provide this information to the Senate, which prompted this vote to issue the subpoenas.
As I pointed out in my comments, it is not our role to serve as the Governor's "lapdog." He and his appointed officials have repeatedly refused to work with the elected members of the House and Senate.
The subpoenas will include all guidance issued to counties, as well as all communications between the department and county election officials. All training materials, copies of all guidance and directives to counties are also included.
Celebrating the New Scheller Nursing Simulation Center at LCCC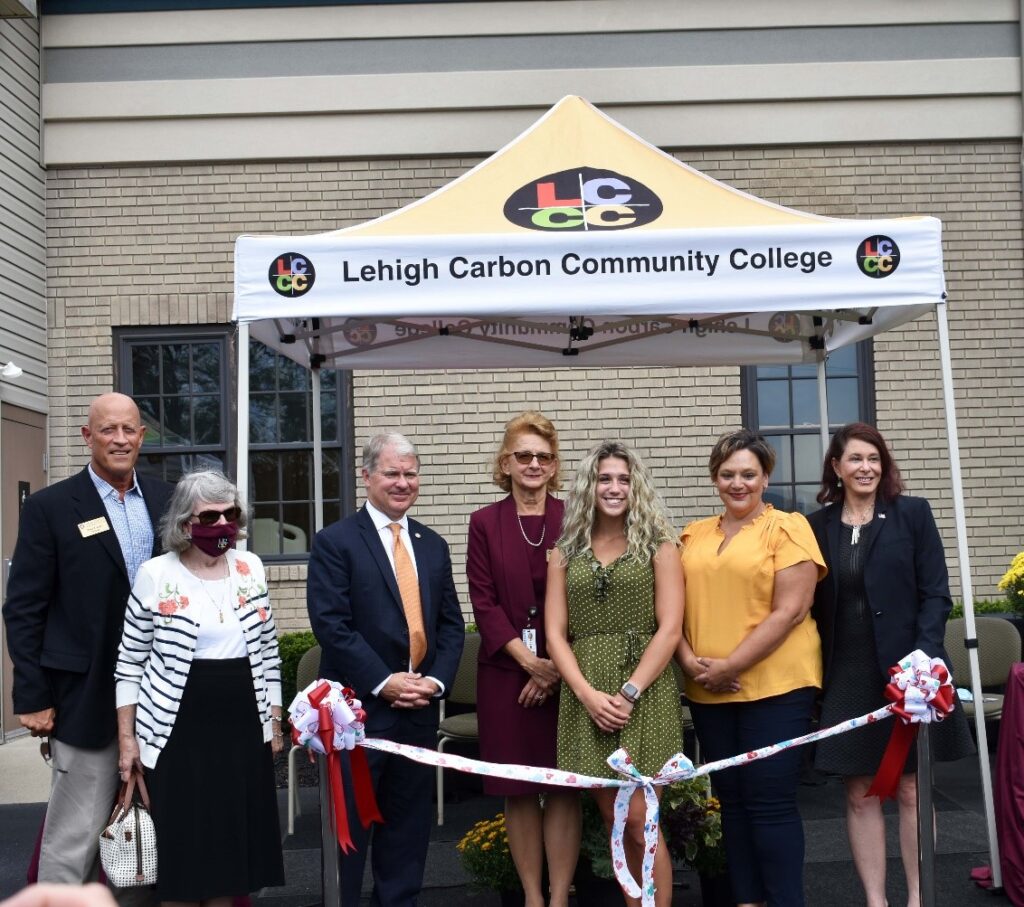 From L to R: David L. Krause, Vice Chair of LCCC's Board of Trustees; Ann L. Thompson, Chair of LCCC's Board of Trustees; me; Dr. Ann D. Bieber, President of LCCC; Olivia Stanek, LCCC Nursing Student; Angela Giglotti, LCCC Nursing Alumna; Lisa Scheller
I was invited to celebrate another expansion of the Morgan Center at LCCC in Tamaqua this week.
Two decades ago, thanks to the generosity of John Morgan, many of us worked together to turn a once dark and vacant Junior High, where my parents once taught, into the Morgan Center.
The day Governor Schweiker agreed to my request for a multi-million grant to expand this campus was one of my best days, ever.
Since then, thanks to the generosity of people like Lisa Scheller, LCCC has continued to grow and provide students with a convenient, close to home option for an affordable, high-quality education. This is truly one of the BEST DEALS in higher education that you will find in the country.
Thank you, Lisa Scheller, and to all of my friends at LCCC for changing lives here for the better, one person at a time! Read more about the occasion here.
Demolition AND Historic Restoration in Tamaqua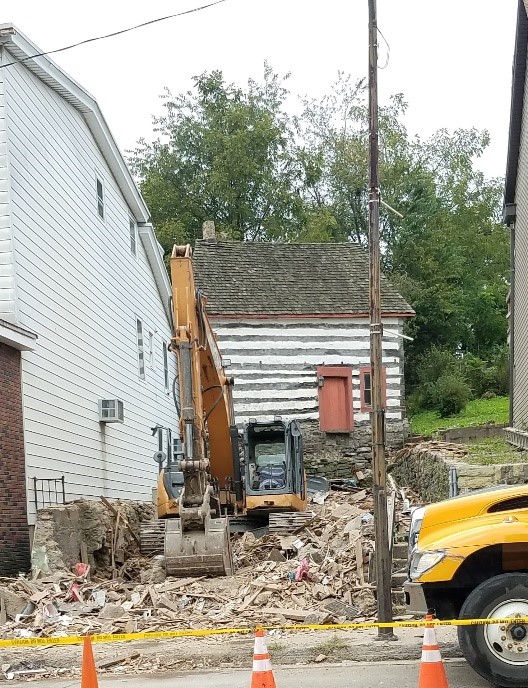 Last week saw another vacant building demolished due to a state grant which our State Representatives and I obtained for the Schuylkill County Demolition Fund! The East Broad Street, Tamaqua demolition is one part of a wider effort undertaken by the Tamaqua Historical Society to restore the nearby 1801 Moser log home and reopen it to the public for tours. We can all now enjoy a clear view of Tamaqua's oldest home for the first time in generations.
This year, Palo Alto, Port Carbon, Shenandoah, Orwigsburg, St. Clair, Porter Township, and Mahanoy City have all received grants to fund demolition projects.
Auditor General: Wolf Administration's Business Waiver Process Highly Flawed, Inconsistent
This week, Auditor General Timothy DeFoor released a comprehensive report criticizing how the Wolf Administration ran their controversial business waiver program during the early days of the pandemic. The report vindicated many bipartisan employers across the state who criticized the waiver program as inconsistent and lacking transparency.
In a press release, Auditor General DeFoor described the process as "hastily assembled on the fly," and stated that it should be completely reformed.
Read more about this news here.
Bugatti Owners Tour the Capitol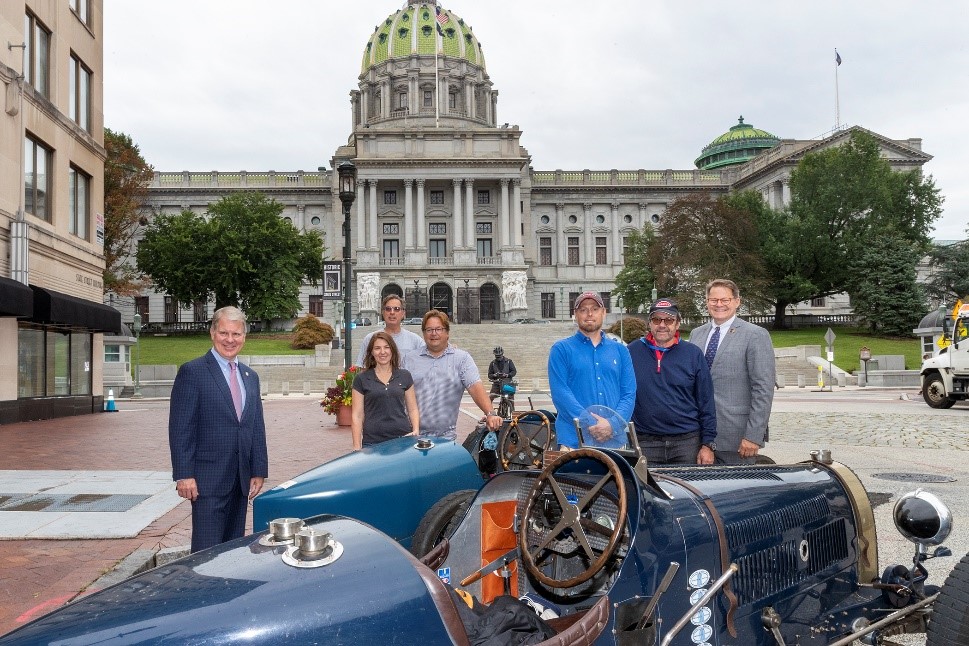 Rep. Tim Twardzik and I were recently invited to meet with an unusual group– local Bugatti enthusiasts who came to tour our Capitol Building, many for the first time. These beautiful, antique cars were a sight to behold on State Street! Included in the group was Matt Baran, the grandson of the late secretary of the Department of General Services Walter Baran of Frackville. Matt and the rest of the group had a chance to see some of the work his grandfather designed and built, including the beautiful East Wing of the Capitol building completed in the 1980s.
If you would like a tour of the Capitol and the surrounding complex, contact my Harrisburg office for more information at 717-787-2637.
COVID-19 Vaccine Resources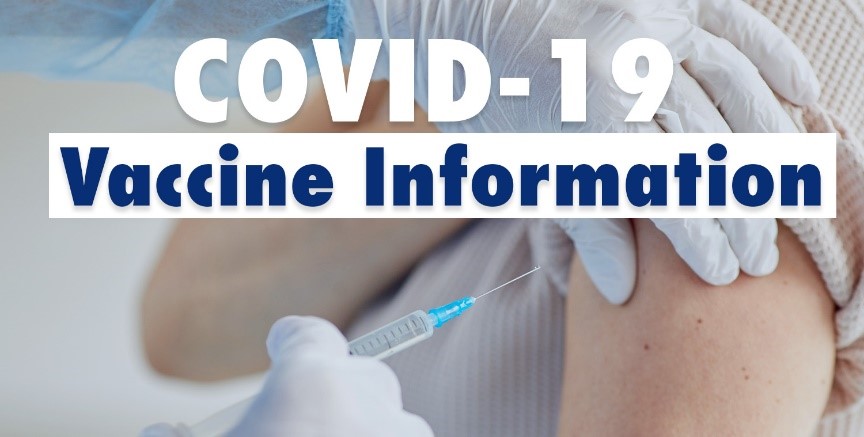 If you are interested in receiving a COVID-19 vaccine, visit this link to find the location closest to you. There are a wide variety of locations in Berks and Schuylkill Counties that have appointments available within the week.
Chainsaw Carving Festival in Pine Grove this Weekend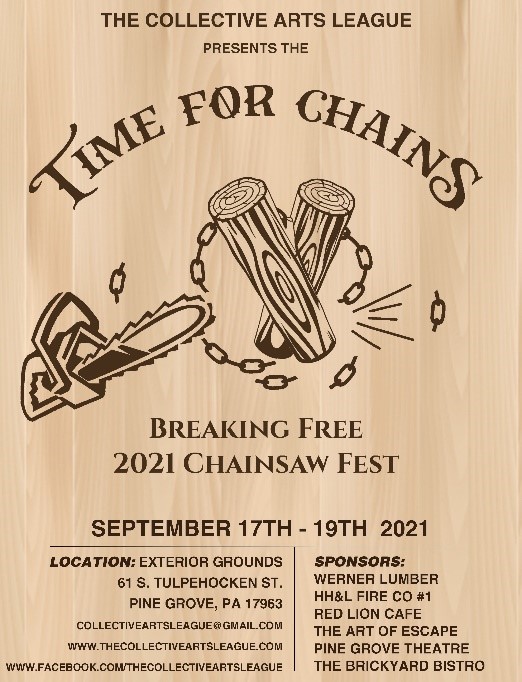 Last week, Representative Kerwin and Congressman Meuser and I met with Pine Grove area volunteer to learn more about their efforts to revitalize their community. One of their many efforts will take place this weekend at the 2021 Chainsaw Carving Festival! The event will feature live carvings by local chainsaw artists and will take place throughout the weekend, from Friday evening to Sunday afternoon. Pieces will be on sale throughout the weekend, including a live auction at 4 pm on Sunday afternoon for all items created during the event.