May 11: Free Shredding Event at Fairlane Village Mall
Statewide Hearings on Rising Crime
State Correctional Institution Career Fair
May Report: Legislative Victories Against Blight
Historic Train Completes Test Run, Rides to Begin Soon
Launch Pottsville Competition Jump Starts New Small Businesses
Girl Scouts Project Aid Pine Grove Township Park
Touring St. Joseph's Center for Special Learning
Happy Mother's Day
---
May 11: Free Shredding Event at Fairlane Village Mall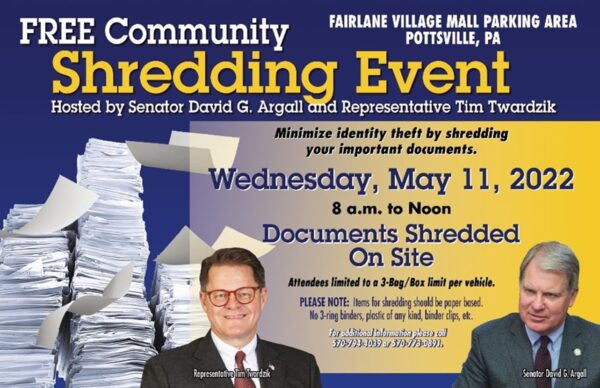 Rep. Tim Twardzik (R-123) and I will be hosting a free shredding event at the Fairlane Village Mall in Pottsville on Wednesday, May 11 from 8 a.m. to noon. This event is a great way to minimize your risk of identity theft. Attendees are limited to three bags or boxes per vehicle.
Statewide Hearings on Rising Crime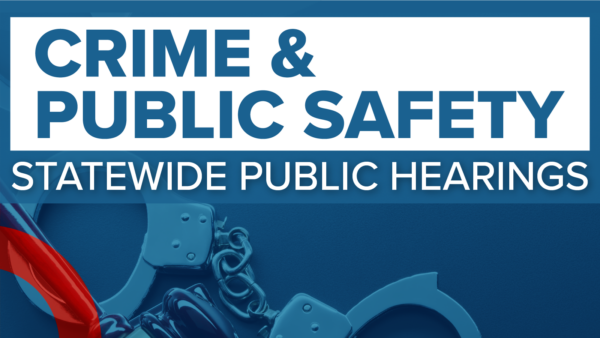 Local police chiefs, prosecutors, addiction recovery experts and others met with the Senate Majority Policy Committee in Lancaster this week.
Pennsylvania has the highest violent crime rate of any state in the Northeast, according to FBI data. Between 2019 and 2020, no other state reported a greater year-over-year increase in violence. Driven by spikes in aggravated assault and homicide, Pennsylvania's violent crime rate climbed 27.1% from 2019 to 2020.
Chief David Steffen of the Northern Lancaster County Regional Police Department told the committee that the national media's consistent coverage of emotional, high-profile and statistically rare cases of officer-involved shootings portrayed as the norm has created a foundation of mistrust in law enforcement.
Columbia Borough Police Chief Jack Brommer said recruiting new officers to the force has become increasingly difficult, particularly as anti-police rhetoric rises.
These hearings will help legislators better understand the trends in crime from law enforcement and key stakeholders, and better align the Commonwealth's economic goals with community objectives throughout the state.
State Correctional Institution Career Fair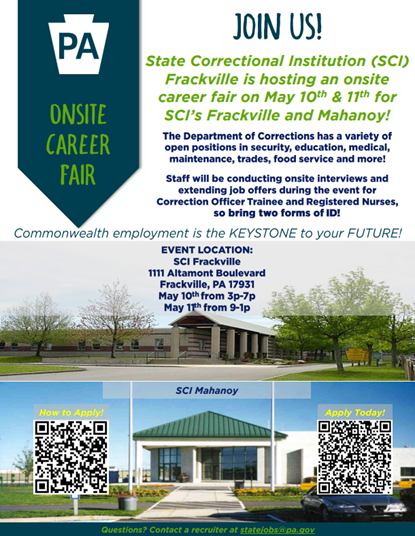 Check out the above flier for information about an upcoming career fair at State Correctional Institution (SCI) Frackville on May 10th and 11th.
May Report: Legislative Victories Against Blight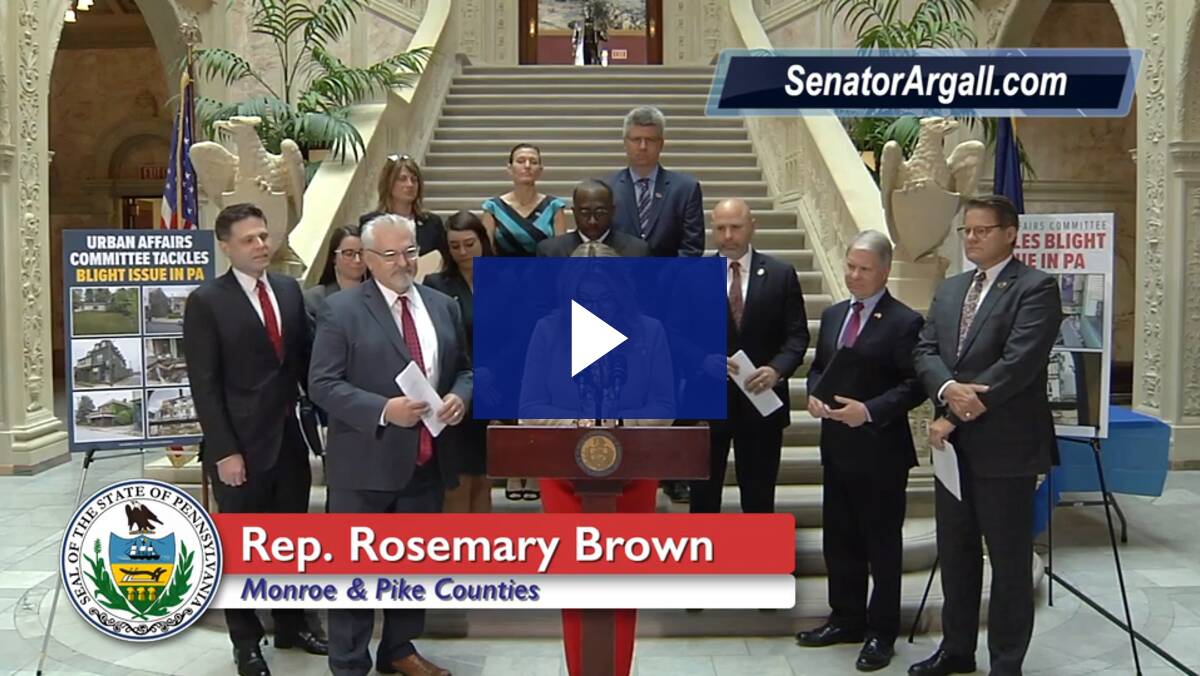 The May edition of the Argall Report features recent legislative initiatives which Representative Tim Twardzik and I have sponsored to eradicate blight and revitalize communities across Pennsylvania.
Whether you live in Philadelphia, Jim Thorpe, Pottsville, or Hazleton, blight effects all of us. This is an issue that has assembled a grand coalition of Republicans, Democrats, state officials, and local governments and volunteers in order to tear down old, dilapidated structures and to breathe new life into communities all across Pennsylvania.
This edition will air on:
Blue Ridge Communications (Channel 13) every Monday at 10 a.m. and every Wednesday at 10:30 p.m.
Berks Community Television (Comcast – Channel 15 and Service Electric – Channel 19) on Thursday at 10 p.m. and Friday at 8 p.m.
Service Electric Cablevision: Hazleton, Mahanoy City; Shenandoah – on Hazleton's WYLN TV 35 Channel 507 and MetroCast Communications Channel 10. Please check local listings for air times.
You can also view it on my website.
Historic Train Completes Test Run, Rides to Begin Soon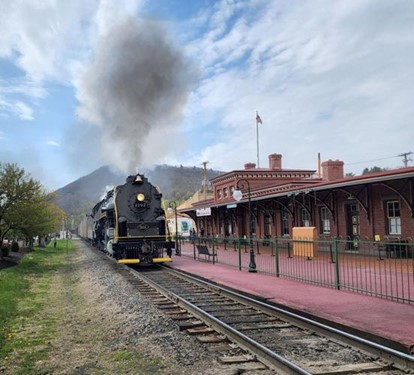 Photo by Frank Andruscavage of the Republican Herald
Last week, for the first time in more than 30 years, the newly restored Reading Blue Mountain & Northern Railroad's locomotive No. 2102 chugged by the revitalized Tamaqua Train Station. For many longtime residents of Tamaqua, seeing the train travel through was quite a blast from the past.
The trip was a successful test run in preparation of full-service train rides resuming this summer. Later this month, the Iron Horse Rambles, a round trip train ride from Reading to Jim Thorpe, will begin again for the first time in decades. Visit the railroad's website to learn more.
Launch Pottsville Competition Jump Starts New Small Businesses
Several new businesses will soon receive start-up funding after winning the Launch Pottsville competition. The competition was sponsored by local organizations including Pottsville Area Development Corp., the Pottsville Redevelopment Authority, and the Pottsville Continued Progress Project, as well as M&T Bank and Mid Penn Bank.
These two new attractions in downtown Pottsville will join the several other new businesses that have opened in recent years AND the new Alvernia University CollegeTowne campus. It's amazing what can happen when a community works together to breathe new life into their home.
Learn more about this event here.
Girl Scouts Project Aid Pine Grove Township Park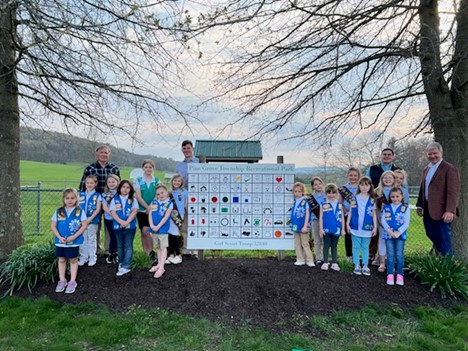 A community services project undertaken by Girl Scout Troop 32840 of Pine Grove made their local park more inclusive for children with disabilities. Rep. Joe Kerwin (R-125) and I were invited to the dedication of the new communication sign, which will allow children with speaking disabilities to better play with their friends on the playground. This idea was inspired by a Pine Grove student with Angelman syndrome.
Learn more about this story here.
Touring St. Joseph's Center for Special Learning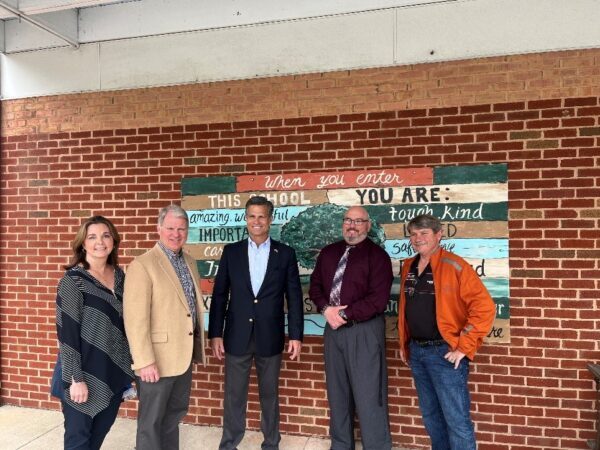 From Left to Right: Director of Development Monica Walburn, me, Congressman Dan Meuser (R-9), Principal Bob Giba, Board Member Wayne Herring
Congressman Dan Meuser and I were invited to tour St. Joseph's Center for Special Learning in Pottsville this week. Visit their website to learn more about the variety of programs offered by the center.
Happy Mother's Day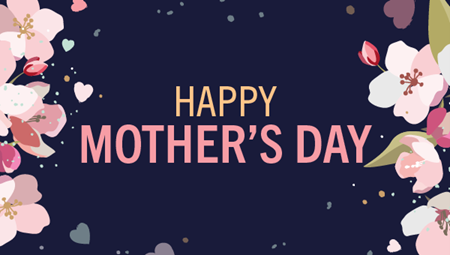 To mothers, grandmothers and everyone who serves in that role, I wish you a happy Mother's Day in which all the love you give is returned to you in full.