In this update:
Another Busy Week in the 29th Senate District
New State Grants Support Local Law Enforcement
Don't Miss Santa Train Rides!
Making the Holidays Brighter for Military Families and Veterans
Celebrating and Protecting Our Bill of Rights
Happy Hanukkah
---
Another Busy Week in the 29th Senate District
Before the snow hit this week, I was able to meet with more of the key leaders in the new portions of the 29th senate district from Carbon and Luzerne Counties.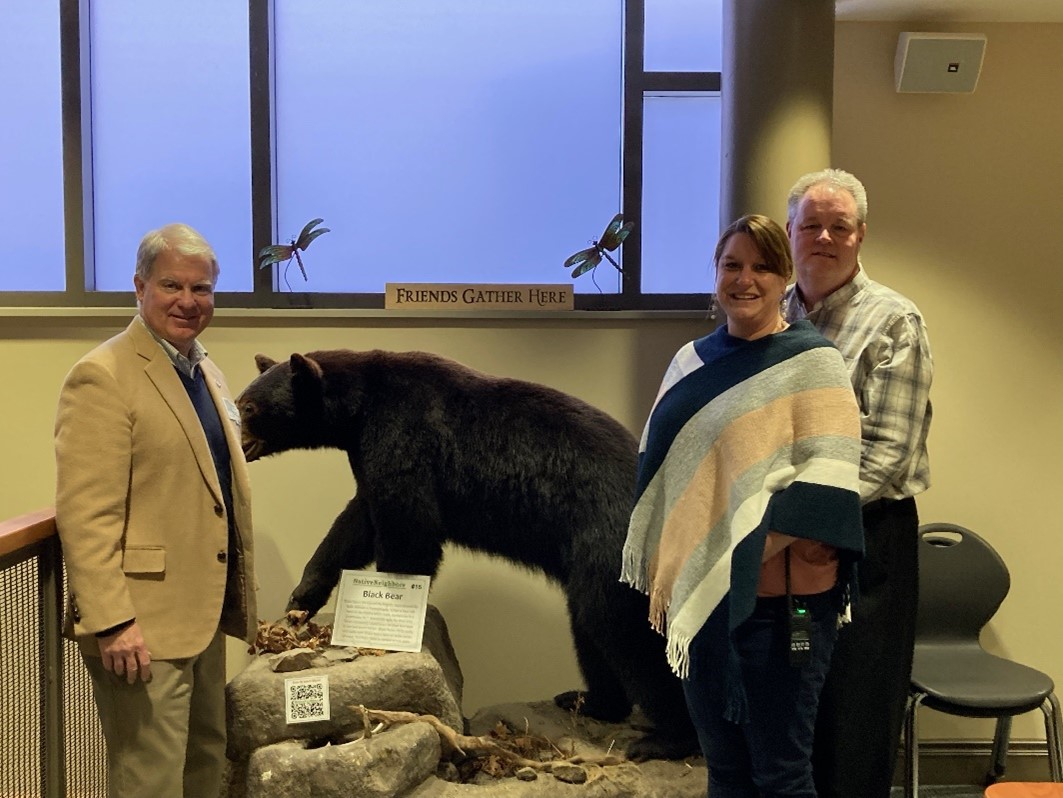 We began with a visit to the Bear Creek Community Charter School, where I met with CEO Jim Smith and Director of Curriculum and Instruction Kristen Young. They gave me a tour of the school and introduced me to some of the students.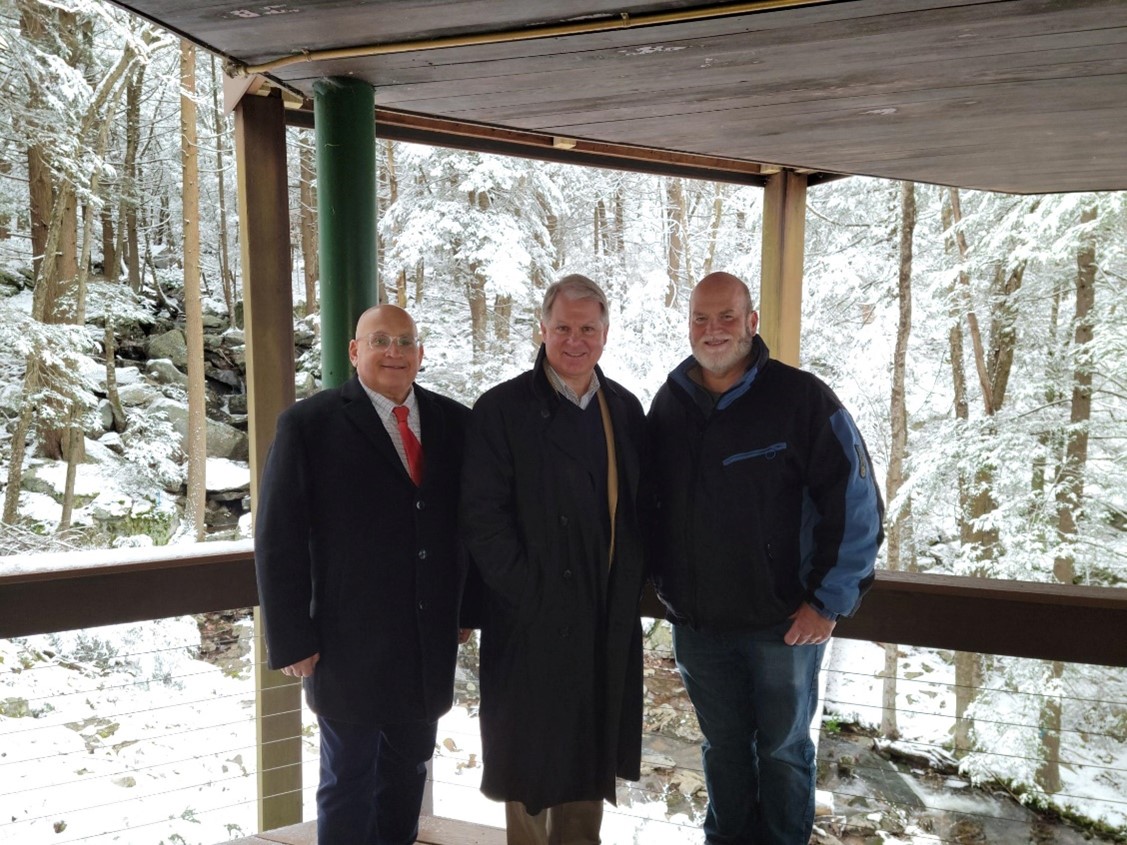 We then travelled to the nearby Rising Light Ridge, the recreation and ministry camp founded by the Tim Tebow Foundation, where I was given a tour of the campus and saw the sites where the different activity buildings will be constructed in the future, surrounded by the natural beauty of northeastern PA.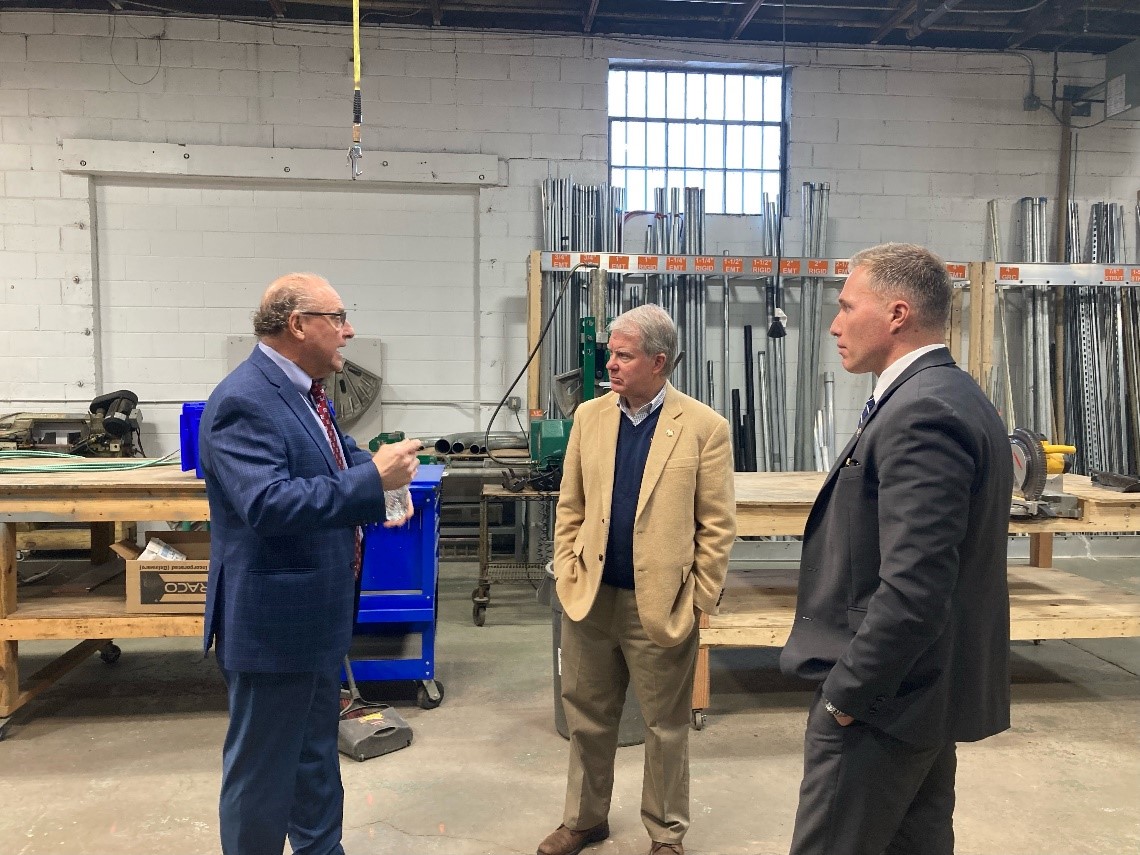 In Hazleton, we toured the offices and shops of the Hayden Power Group with Rep. Elect Dane Watro, where I met their President George Hayden and his colleagues to hear their expansion plans.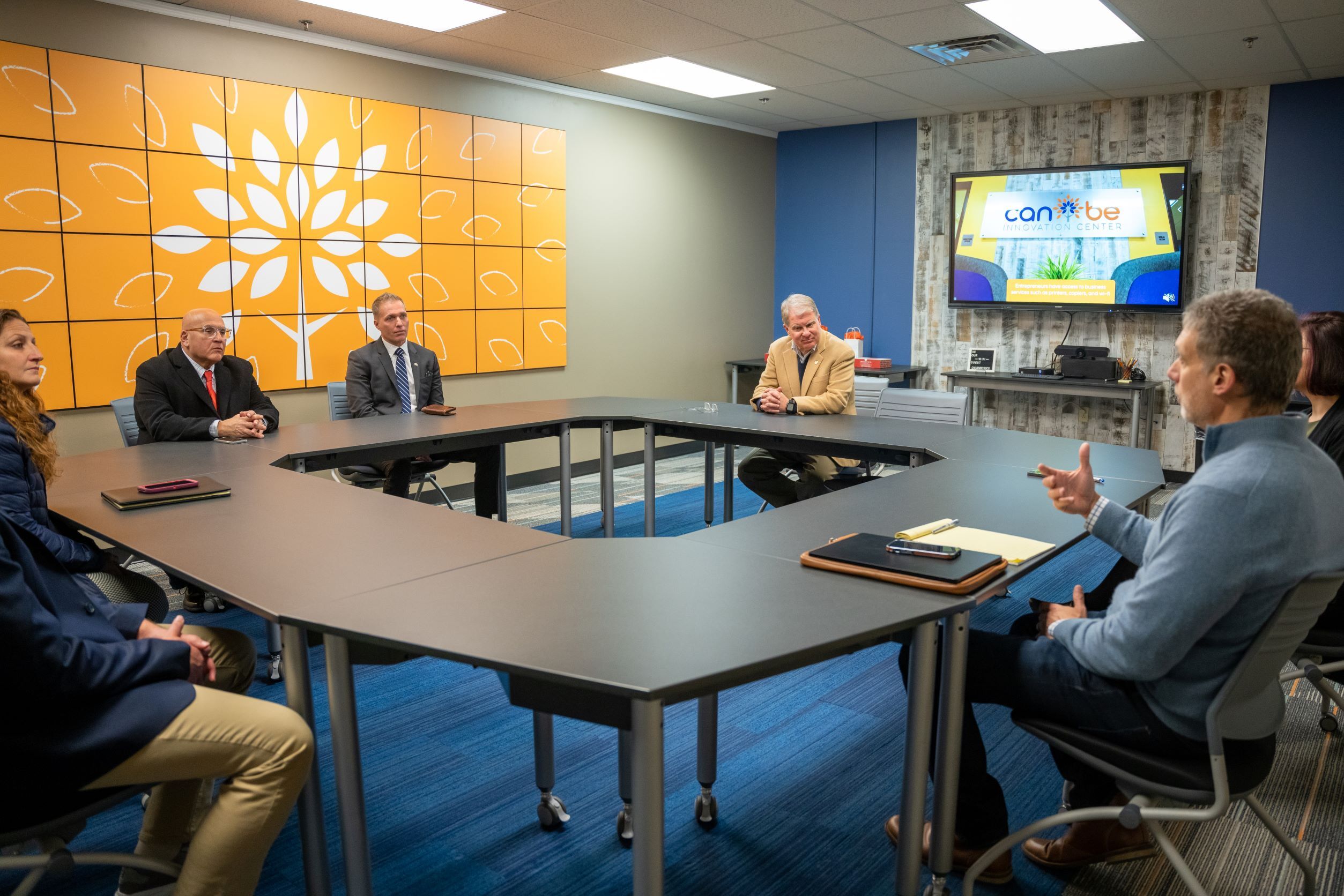 Dane and I also toured the CAN BE Innovation Center in the Hazleton area to review more ideas to bring new economic opportunities to this region.
On Tuesday, I met with borough and local chamber officials from both White Haven Borough and East Side Borough about a number of local issues, including safety concerns on Route 940 and ways to breathe new life into White Haven's historic downtown.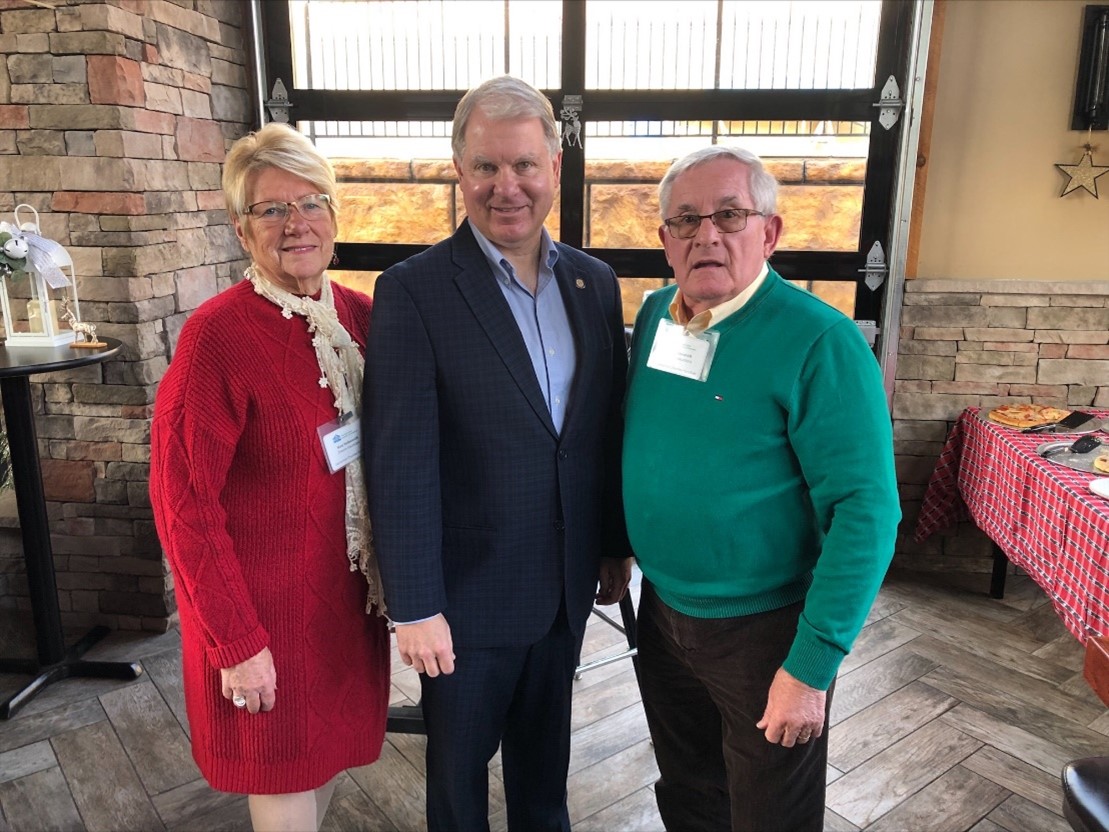 Wednesday, I was invited to the Palmerton Area Chamber of Commerce's luncheon, to meet with Marj and Joe Federanich and many of their members. Palmerton is an excellent example of a community which has been able to both preserve its history and continue to attract employers and employees to invest and re-invest in its downtown.
New State Grants Support Local Law Enforcement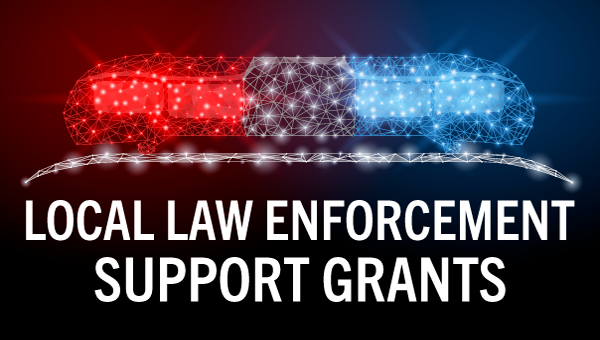 Local law enforcement agencies were awarded state grants to help them better protect their communities today.
Our law enforcement officers put their lives on the line to keep the rest of us safe every single day. These highly competitive grants will help them do their critically important job at the highest possible level.
In Schuylkill County, Frackville Borough was awarded $655,940 for a variety of equipment including protective vests, security cameras, mobile radios, vehicles, and more. Minersville Borough was awarded $64,530 to install a camera system on Sunbury Street. Pottsville City was awarded $300,930 for in car cameras and more.
In Carbon County, Lehighton Borough was awarded $122,773 to upgrade the department's current report management system. Mahoning Township was awarded $120,442 for body-worn cameras, automatic license plate readers, and upgrades to their records management system. Weatherly Borough was awarded $86,477 for upgrades to the records management system and property room.
The City of Hazleton was awarded $1,117,264 to support the recruitment and retention of police officers.
Don't Miss Santa Train Rides!
There are still Santa train rides from the Reading, Blue Mountain & Northern Railroad left before the holiday season is over! There's no better way to enjoy the holiday season while also appreciating the rich cultural heritage of the anthracite coal region.
For the next two weeks, the Lehigh Gorge Scenic Railway will be hosting many of these special rides, which depart from historic Jim Thorpe and wind through Glen Onoko and Lehigh Gorge State Parks. A full schedule can be found here.
In addition, rides will be departing from the Reading Outer Station on December 17, 18, 23, and 24 and will feature an 80-minute round trip, stopping briefly at the railroad headquarters in Port Clinton. The Republican Herald featured a story about this past weekend's rides in Minersville.
Making the Holidays Brighter for Military Families and Veterans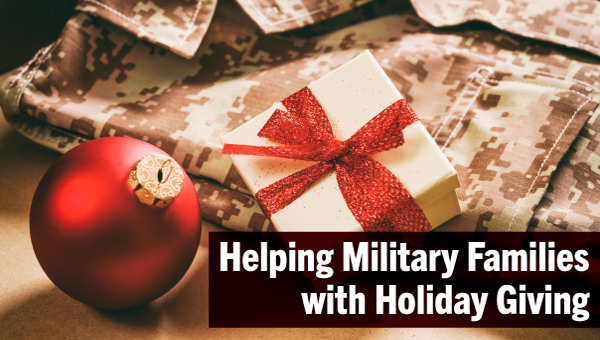 Please consider making the holidays brighter for veterans, service members and their families with a tax-deductible donation to any of these support programs run by the Pennsylvania Department of Military and Veterans Affairs.
Military Family Relief Assistance Program provides financial assistance, in the form of grants, to eligible Pennsylvania service members and their eligible family members who have an immediate financial need based on circumstances beyond their control.
Veterans' Trust Fund issues grants to statewide charitable organizations that assist veterans, veterans service organizations and county directors of veterans affairs to help veterans in need of shelter and necessities of living.
You can also give to Residents' Welfare Funds at any of the DMVA's six veterans homes to keep our residents active, healthy and engaged.
You can donate online or by mail to: DMVA Office for Veterans Affairs, Bldg. 0-47, Fort Indiantown Gap, Annville, PA 17003-5002.
Celebrating and Protecting Our Bill of Rights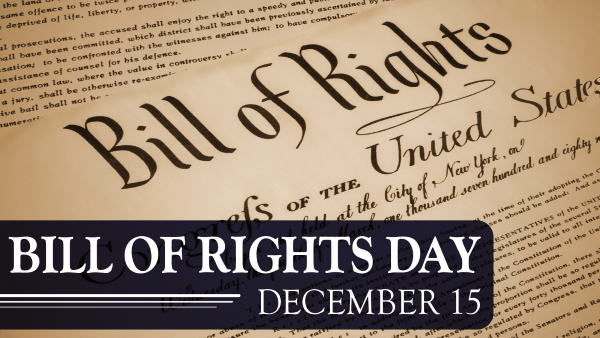 The right to free speech, the right to bear arms and eight other amendments to the U.S. Constitution make up our Bill of Rights. This week, we celebrate its Dec. 15, 1791 ratification and pledge to defend these rights forever.
Happy Hanukkah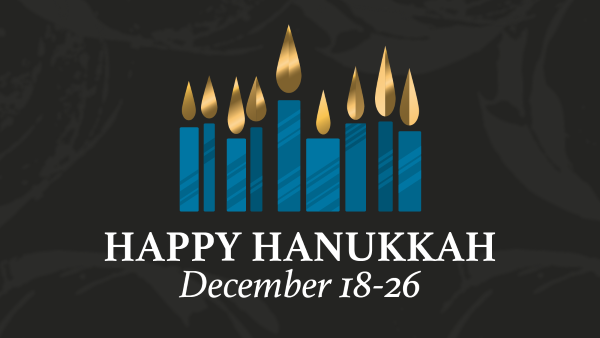 To everyone observing Hanukkah, I hope these eight days bring you joy and a sense of rededication.