In this update:
The Lingering Impacts of Covid School Closures
Rural School Districts Hit Hard by School Closures
Education Committee Advances Bills – With a Special Guest
Educators and Students Visit the Capitol
Connecting our PASSHE Universities and Community Colleges
PASSHE Board of Governors Signals Potential Tuition Freeze
---
The Lingering Impacts of Covid School Closures
The New York Times recently discussed the incredibly harmful impact of school closures during the covid-19 pandemic on our students. According to the story, "it is clear that extended school closures were a mistake – they harmed children while having no measurable effect on the pandemic."
Student scores in reading, math, and other subjects were substantially impacted. There was also a significant increase in cases of depression in students. As we continue to consider how best to prepare our students for productive careers, it's important to address the harm they've been caused by the policy failures of recent years.
Rural School Districts Hit Hard by School Closures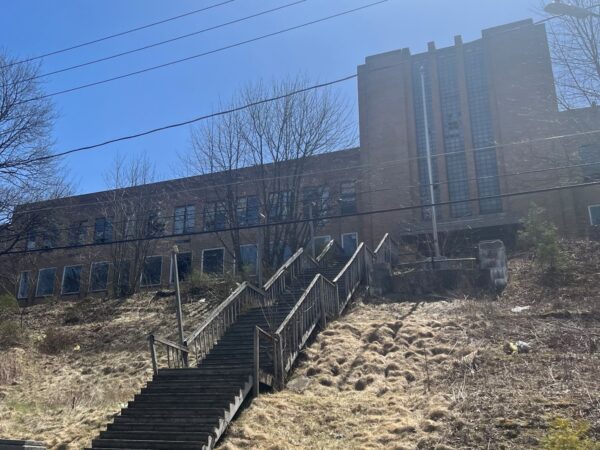 While some rural school districts face financial difficulties that make closing school buildings necessary, the impacts of closures can be severe for local communities. A recent article from Spotlight PA highlighted the extent of this problem in north-central Pennsylvania.
I've seen the impact of this problem in my district: this old school in Mahanoy City closed years ago and now sits abandoned. I've helped many communities find money to demolish old school buildings that sat vacant and became blighted. Others have been returned to productive use: Lehigh Carbon Community College's Morgan Center in Tamaqua used to be the junior high school where my parents taught.
I will continue to look for new and innovative ways to assist with demolishing or reusing closed schools in my role as the chair of the Education Committee.
Education Committee Advances Bills – With a Special Guest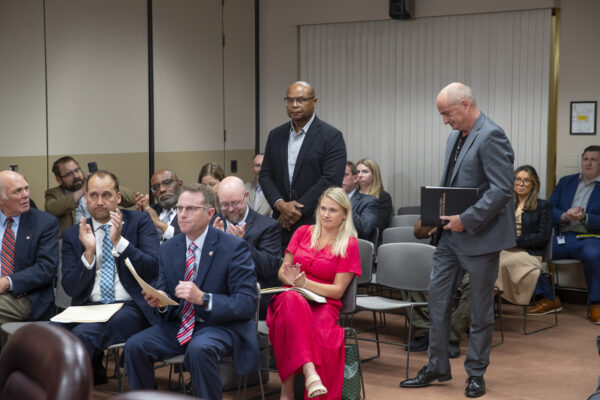 I chaired a special voting meeting of the Senate Education Committee last week – Pro Football Hall of Fame member and Super Bowl champion Mike Singletary was in attendance! He was advocating for Senate Bill 460, sponsored by Senator Camera Bartolotta and Senator Scott Martin, which would provide child identification kits to parents of students in kindergarten.
We advanced a total of six bills, including Senator Chris Gebhard's Senate Bill 647, which would require high school students complete a financial literacy course, and Senator Doug Mastriano's Senate Bill 290, which would provide for a moment of silence in schools on the anniversary of 9/11.
Educators and Students Visit the Capitol
I spoke at two events in the Capitol this month about my work with the Senate Education Committee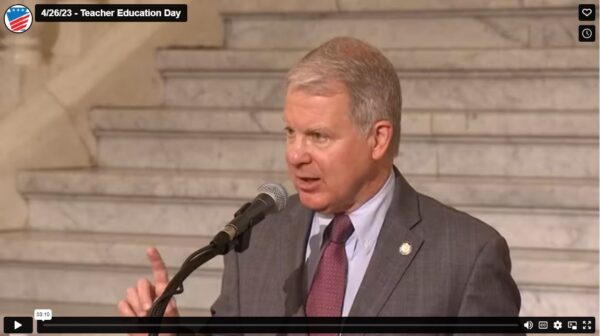 With teacher shortages continuing to grip parts of the state, it's clear we need to do more to encourage students to pursue a career path in education. I was invited by PACTE – The Pennsylvania Association of Colleges and Teacher Educators to speak about my efforts to ease the teacher shortages as part of Teacher Education Day.
It's clear to me that we cannot jeopardize quality in our pursuit to expand the profession, but we can explore ways to ease the journey of students looking to pursue this path. As the son of two educators, I look forward to working with both Republicans and Democrats to ensure our children have quality educators in the classroom.
I spoke to the 20 different schools that travelled to Harrisburg as part of Technical School Education Day about how one of my key goals is encouraging better connections between the classroom AND the workplace – students at technical schools receive valuable training that translates directly into employment.
Connecting our PASSHE Universities and Community Colleges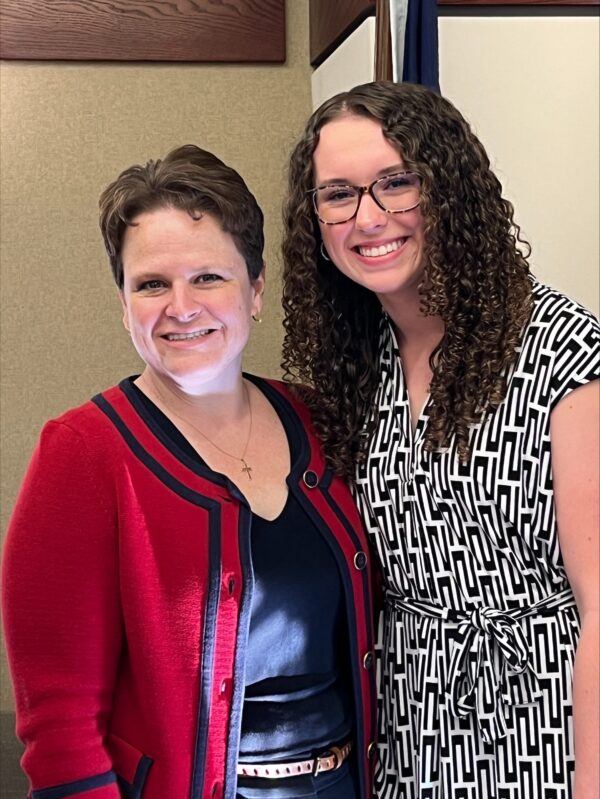 Two Tamaqua grads: Christine Verdier (1995), my Chief of Staff, and Emma Hope (2021)
The Pennsylvania State System of Higher Education (PASSHE) and community colleges from across Pennsylvania gathered at Lehigh Carbon Community College (LCCC) to sign a pledge to better collaborate and provide pathways for students to transfer between colleges.
One of the keynote speakers at the event was Emma Hope, who graduated from Tamaqua High School in 2021. Emma enrolled at LCCC after high school, where she found great success as the President of the Student Government Association, a member of the National Honors Society, and was named the 2023 New Century Transfer Pathway Scholar. She will be attending Kutztown University to continue her education and spoke about how easy the transfer process has been thanks to established pathways between the two schools.
Thanks to this new pledge, more students will have the chance to follow in Emma's footsteps.
PASSHE Board of Governors Signals Potential Tuition Freeze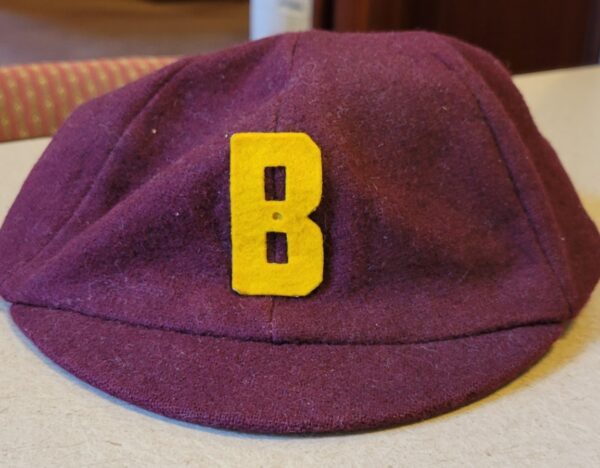 I was appointed to the PASSHE Board of Governors earlier this year. The board met this month to review key issues, including whether to raise tuition for the upcoming academic year. The board expressed its desire to freeze tuition again this year and will make its final decision in July.
I joined Senate leaders in calling for a tuition freeze. We need to ensure that higher education is accessible to students – raising tuition would do the opposite.
While at the meeting, I met with the President of Commonwealth University – Bloomsburg and showed him my mom's freshman beanie from 1953. As the first member of her family to attend college, I well understand how important this was to her!