In this update:
Preserving Carbon County's Most Famous Home
Connecting our PASSHE Universities and Community Colleges
Projects to Remove Lead Contamination from Pottsville Water, Repair Orwigsburg Sewer Awarded State Grants
PASSHE Board of Governors Signals Potential Tuition Freeze
Another Busy Week in the District
Check Out a State Park Near You
---
Preserving Carbon County's Most Famous Home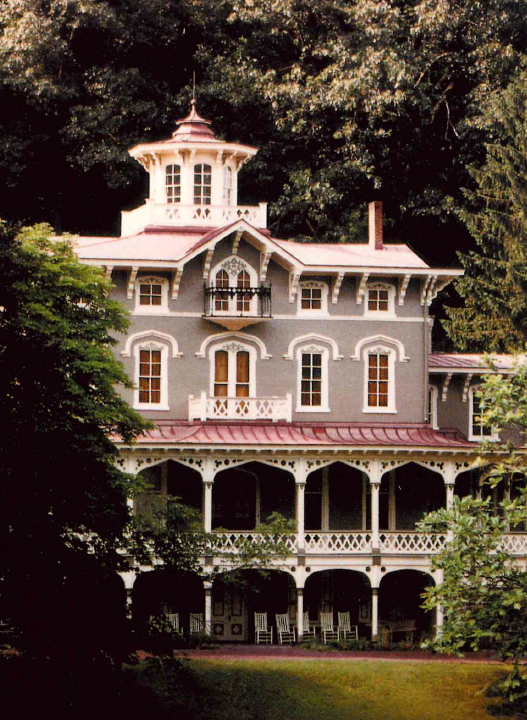 We can't allow one of our most historic sites to fall apart! That's why the Asa Packer Mansion Museum was recently awarded $300,000 to make needed repairs to their roof, decking, and heating systems. I joined Rep. Doyle Heffley, officials from Jim Thorpe Borough, and Asa Packer Mansion curator Ava Bretzik to celebrate this highly competitive funding this week.
People have been visiting this mansion since the 1950s, before the incredible resurgence of Jim Thorpe began. By funding this important project, we're preserving an important piece of Carbon County history for future generations AND supporting a site that has been a key piece of the area's resurgence.
Connecting our PASSHE Universities and Community Colleges
Two Tamaqua grads: Christine Verdier (1995), my Chief of Staff, and Emma Hope (2021)
The Pennsylvania State System of Higher Education (PASSHE) and community colleges from across Pennsylvania gathered at Lehigh Carbon Community College (LCCC) this week to sign a pledge to better collaborate and provide pathways for students to transfer between colleges.
One of the keynote speakers at the event was Emma Hope, who graduated from Tamaqua High School in 2021. Emma enrolled at LCCC after high school, where she found great success as the President of the Student Government Association, a member of the National Honors Society, and was named the 2023 New Century Transfer Pathway Scholar. She will be attending Kutztown University to continue her education and spoke about how easy the transfer process has been thanks to established pathways between the two schools.
Thanks to this new pledge, more students will have the chance to follow in Emma's footsteps.
Projects to Remove Lead Contamination from Pottsville Water, Repair Orwigsburg Sewer Awarded State Grants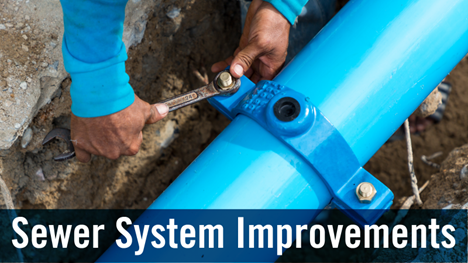 Rep. Jamie Barton, Rep. Tim Twardzik and I announced that over $7.3 million was awarded to projects to repair water and sewer infrastructure in Pottsville and Orwigsburg.
Thanks to this highly competitive funding, these communities will now have safer and more efficient water service. Sound and up-to-date infrastructure is a key piece of building strong communities. I'm thankful these important projects were awarded this well-deserved state support.
PASSHE Board of Governors Signals Potential Tuition Freeze
I was appointed to the PASSHE Board of Governors earlier this year as chair of the Senate Education Committee. The board met this week to review key issues, including whether to raise tuition for the upcoming academic year. The board expressed its desire to freeze tuition again this year and will make its final decision in July.
I joined Senate leaders this week in calling for a tuition freeze. We need to ensure that higher education is accessible to students – raising tuition would do the opposite.
While at the meeting, I met with the President of Commonwealth University – Bloomsburg and showed her my mom's freshman beanie from 1953. As the first member of her family to attend college, I well understand how important this was to her!
Another Busy Week in the District
Today, I visited the Agudas Israel Congregation in Hazleton with Rep. Dane Watro to present them a citation for their 100th anniversary. Originally established in 1893, the synagogue has been located at its current location on North Pine Street since 1923.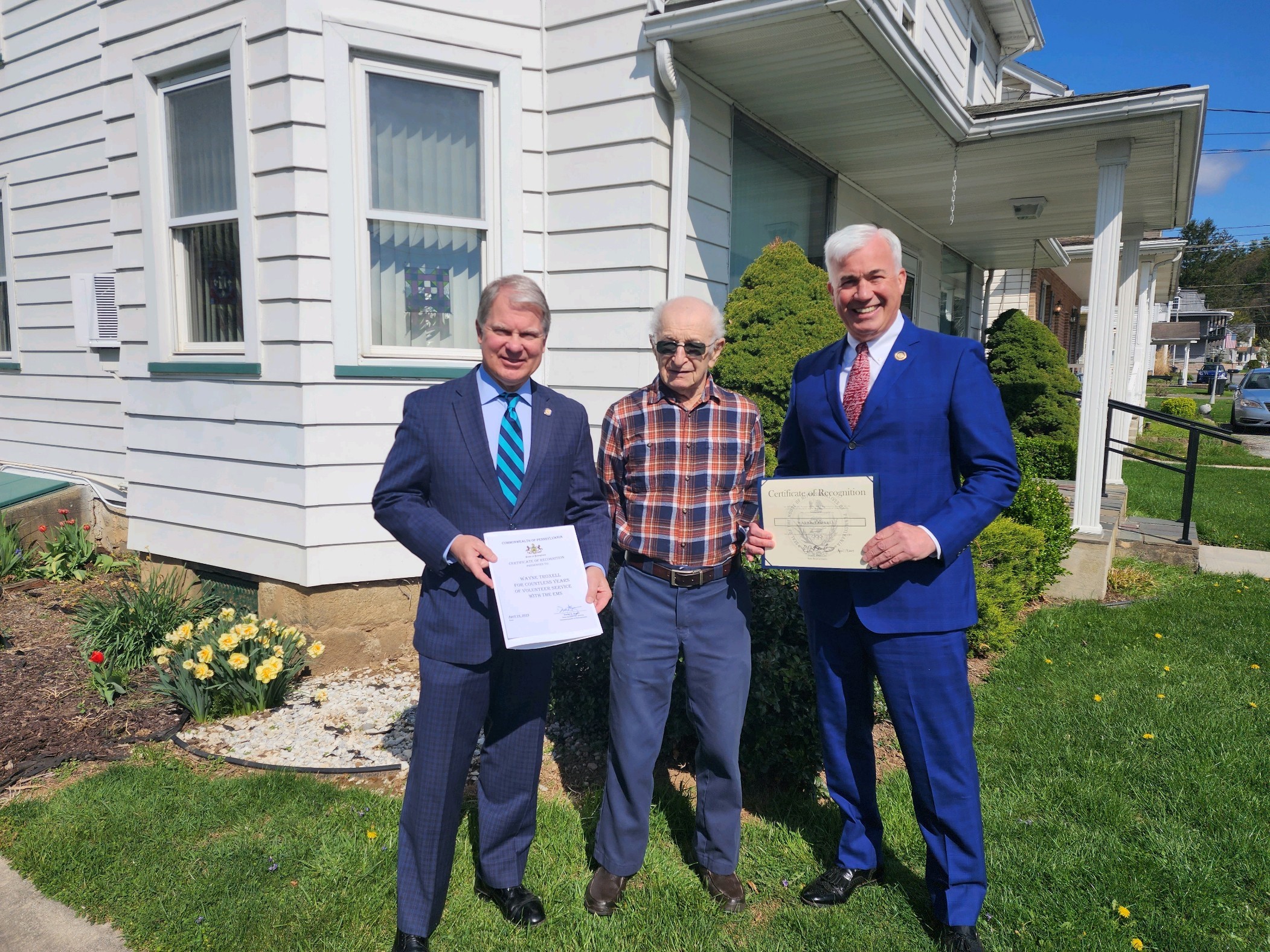 Rep. Barton and I visited Andreas to present Wayne Troxell with official Senate and House certificates to thank him for his many, many years of volunteer EMS service in Schuylkill County. This week also happened to be his 92nd birthday – happy birthday Wayne!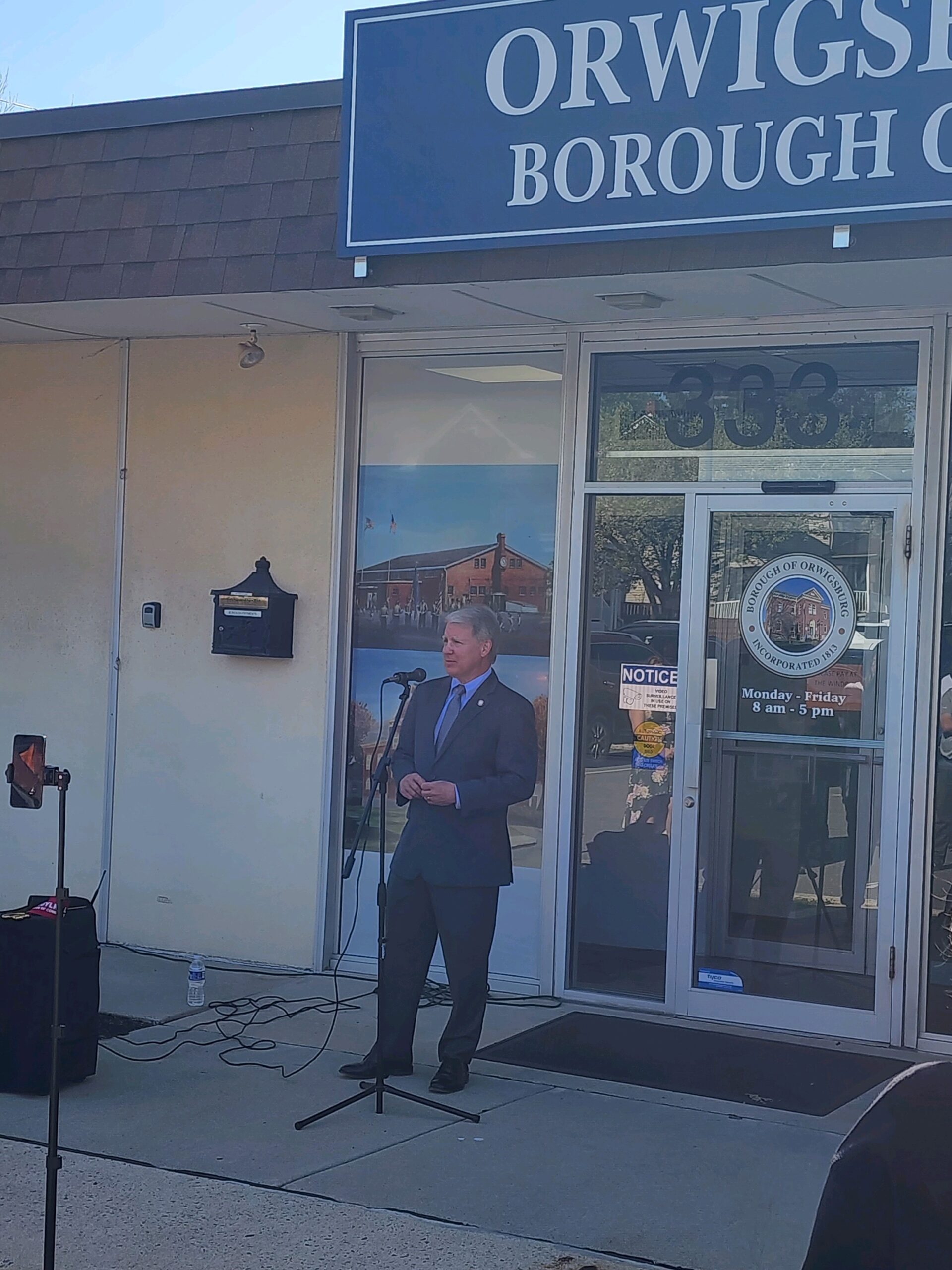 I joined Rep. Barton and the Schuylkill Chamber of Commerce at the ribbon cutting for Orwigsburg Borough's new municipal building. I spent a lot of time in the old building and was excited to see their new space! Their previous building will now be renovated and used by the Orwigsburg Police Department to expand their operations.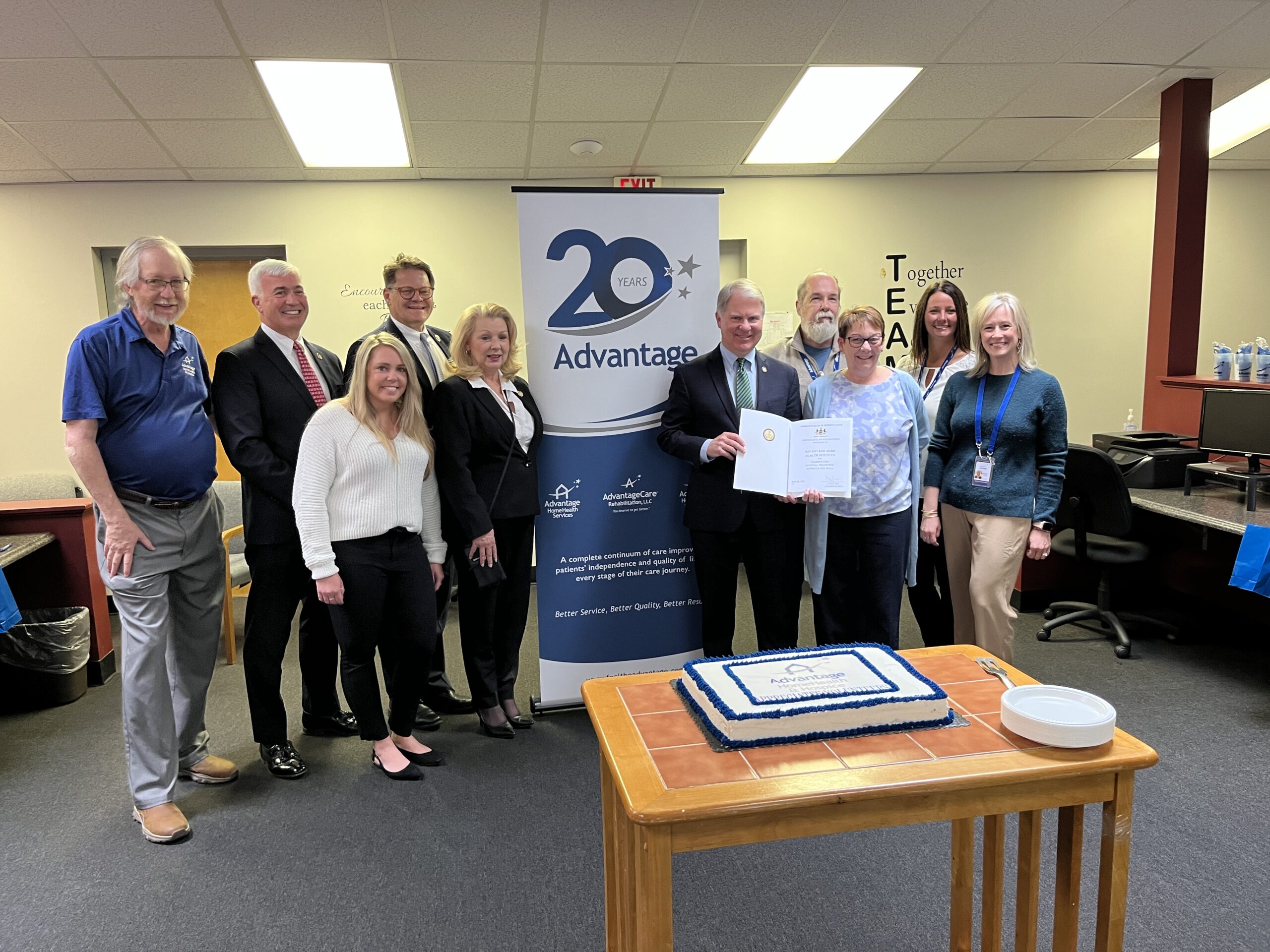 As part of National Volunteer Week, I joined Rep. Twardzik, Rep. Barton, and Rep. JoAnne Stehr at Advantage Home Health Services to thank ALL volunteers across Schuylkill County. Thank you to all who volunteer for your hard work to improve our communities.
Advantage is now celebrating its 20th anniversary.
Happy 100th birthday to Elwood Umbenhauer! Elwood is a lifetime resident of Pottsville. He served in the U.S. Army Air Corps during WWII and was stationed in England and later France during the war. Elwood was married to his late wife, Anna, for 74 years. They have two children together.
Rep. Twardzik, Tom Gerhard from Congressman Dan Meuser's office, and I were invited to join a celebration of Elwood's life at First Baptist Church, where he's been a long-time member, on Sunday.
From left to right: Lenny Gibson, Rep. Watro, Henry S. Coleman, Jr., Maria Pedriani, Carl F. Kuchler, Jr., Mayor Jeff Cusat, me.
Hazleton Mayor Jeff Cusat, Rep. Watro, and I were invited to attend the 2022-23 Hazleton Elk of the Year dinner on Saturday. Congrats to this year's honorees, Elk of the Year Henry S. Coleman, Jr. and Officer of the Year Carl F. Kuchler, Jr.
Check Out a State Park Near You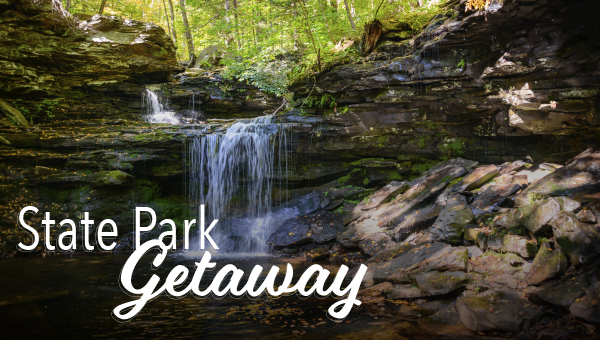 Now that spring has arrived, the nicer weather will allow Pennsylvanians more opportunities to explore our state's 124 beautiful state parks, operated by the Department of Conservation and Natural Resources. Pennsylvania's state parks system manages more than 300,000 acres for popular recreation activities, such as hiking, picnicking, camping, fishing, hunting and boating.
Pennsylvania state parks do not charge an entrance fee; however, fees do apply for some activities.
If you like to enjoy the outdoors with your dog, 56 of our state parks offer dog-friendly campgrounds. Learn more or find a park nearby here. Make reservations online here to secure campsites, cabins, picnic pavilions, whitewater boating launch time permits and more.

If you are not already subscribed to this newsletter please sign up here.