In this update:
Merry Christmas!
Another Busy Week in the 29th
Downtown Shenandoah Awarded State Grant
December Argall Report: Generating Electricity While Restoring the Environment
Winter Storm Safety Tips
---
Merry Christmas!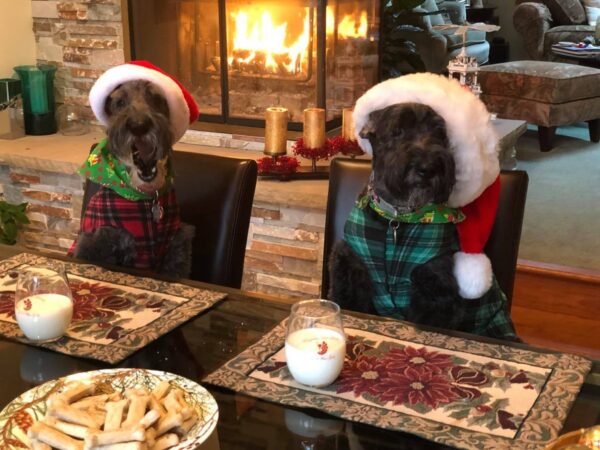 My family and I would like to wish all of you a safe and happy holiday season and a Merry Christmas. This festive photo of our Maggie and Wolfgang is the product of almost 100 unsuccessful attempts!
Another Busy Week in the 29th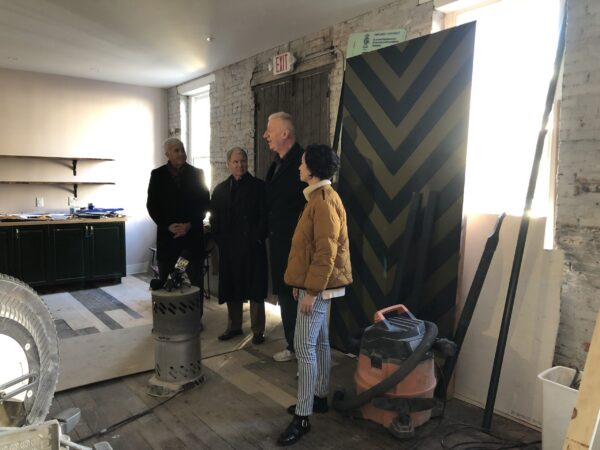 Rep. Elect Jamie Barton and I toured Bischoff Inn in downtown Tamaqua on Tuesday, a new boutique hotel that's opening next month at the site of the former Conrad Bischoff Planing Mill and Furniture Factory from the 1800s. This new inn is just the latest sign of the significant progress we've seen in downtown Tamaqua, thanks to public-private partnerships.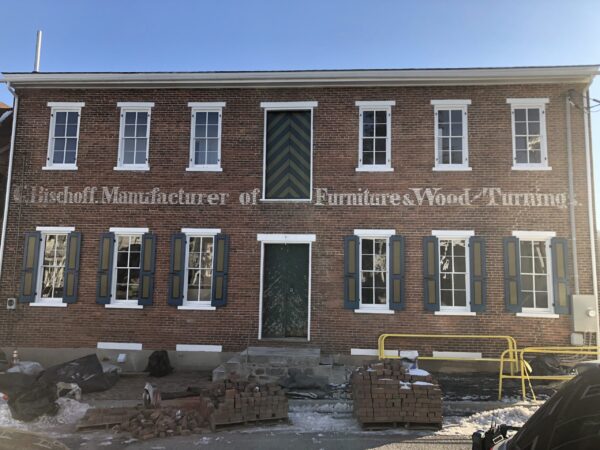 The renovations are supported by funding from Tamaqua's City Revitalization and Improvement Zone (CRIZ), which keeps state tax dollars in the borough to support economic development. We were joined by owner Maria Stabio and the Chairman of the Tamaqua CRIZ Authority Dan Evans.
Earlier in the day, Rep. Elect Barton and Rep. Doyle Heffley joined me with Nesquehoning Borough council and fire department leaders to review options to improve fire safety at Lake Hauto. Local officials have raised concerns about the current situation, after a fire on the Schuylkill side of the lake earlier this year led to the loss of a home.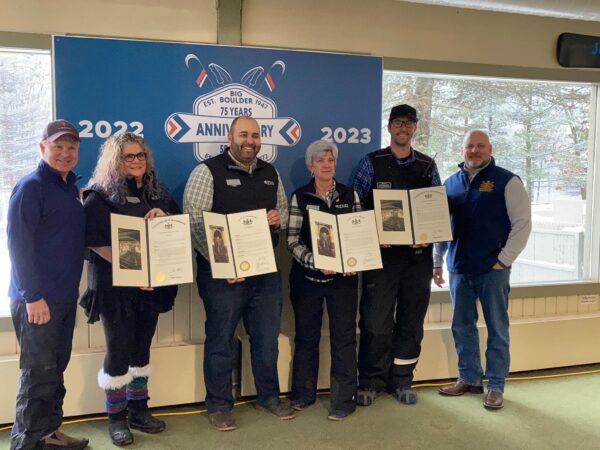 On Saturday, I joined PA State Rep. Doyle Heffley in Carbon County at an event celebrating the 50th anniversary of Jack Frost and the 75th anniversary of Big Bolder Ski Resorts. We both presented them with citations in honor of these milestones. Congrats for all those years of bringing so many jobs (and FUN!) to so many people.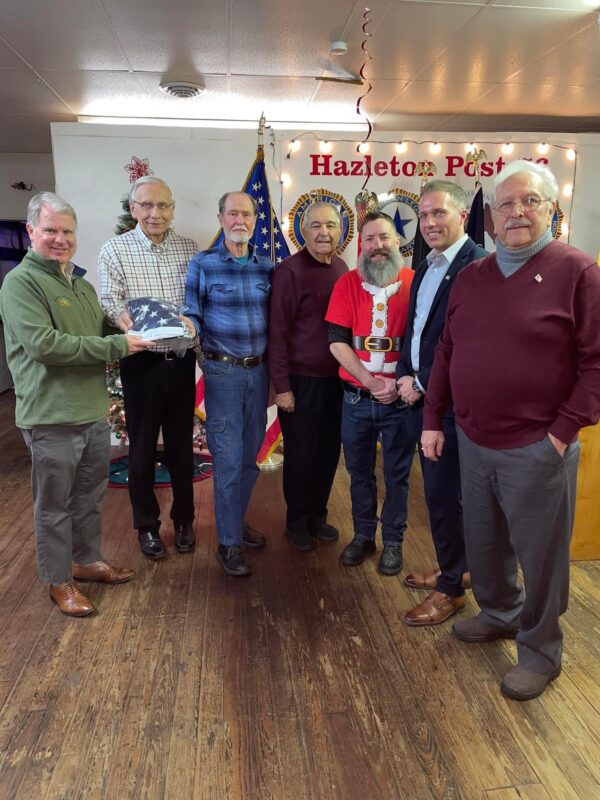 Rep. Elect Dane Watro and I were invited to the Hazleton American Legion Post 76's annual Christmas Holiday Celebration on Saturday night, where we presented them with an American Flag.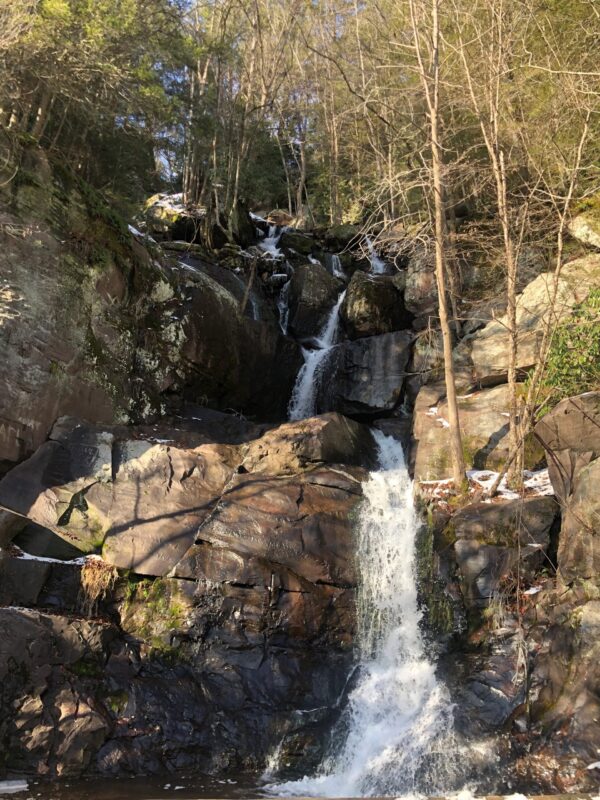 The original plan was for a Sunday morning mountain bike ride on the beautiful riverside Delaware and Lehigh trail in northern Carbon County, but the ice and snow on the trail persuaded me to avoid any broken bones and instead enjoy a walk to Buttermilk Falls in Rockport.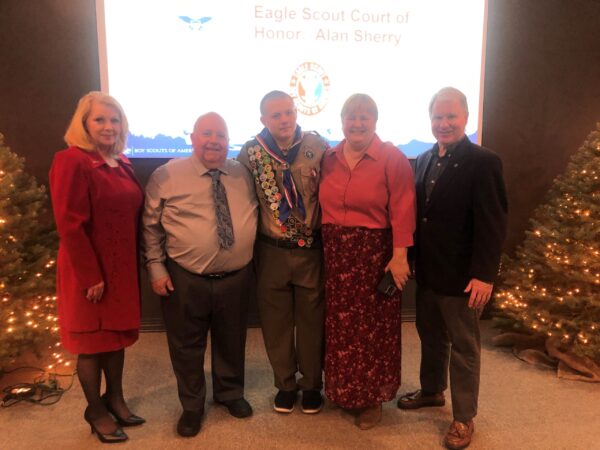 I then joined Representative-elect Joanne Stehr that evening in honoring Schuylkill County's newest Eagle Scout, Alan Michael Sherry of the Hegins area. As the parents of two Eagles, Joanne and I understand the many sacrifices made and the service provided by Alan and his family and Alan's troop leaders. Congrats to all!
Downtown Shenandoah Awarded State Grant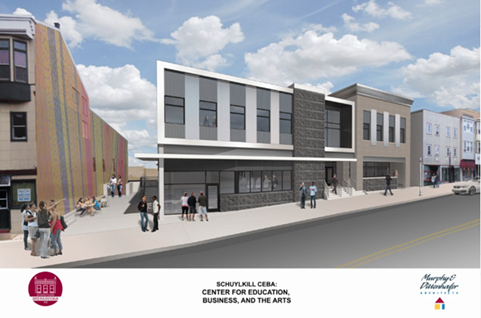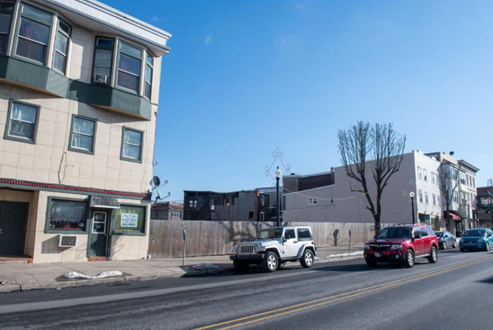 Photo by David McKeown, Staff Photographer for the Republican Herald
Rep. Tim Twardzik, Rep. Elect Dane Watro, and I announced this week that Downtown Shenandoah, Inc. was awarded a $500,000 state grant to support their longstanding efforts to build an innovation and event center, known as the Center for Education, Business, & the Arts. This highly competitive funding is one more major step to help transform a vacant, blighted site into a keystone for Shenandoah's revitalization.
CEBA has been a dream of many dedicated volunteers in Shenandoah who have worked tirelessly to breathe new life into their town for many years. Thanks to this new funding, it is now even closer to reality – but there is still more work to be done.
December Argall Report: Generating Electricity While Restoring the Environment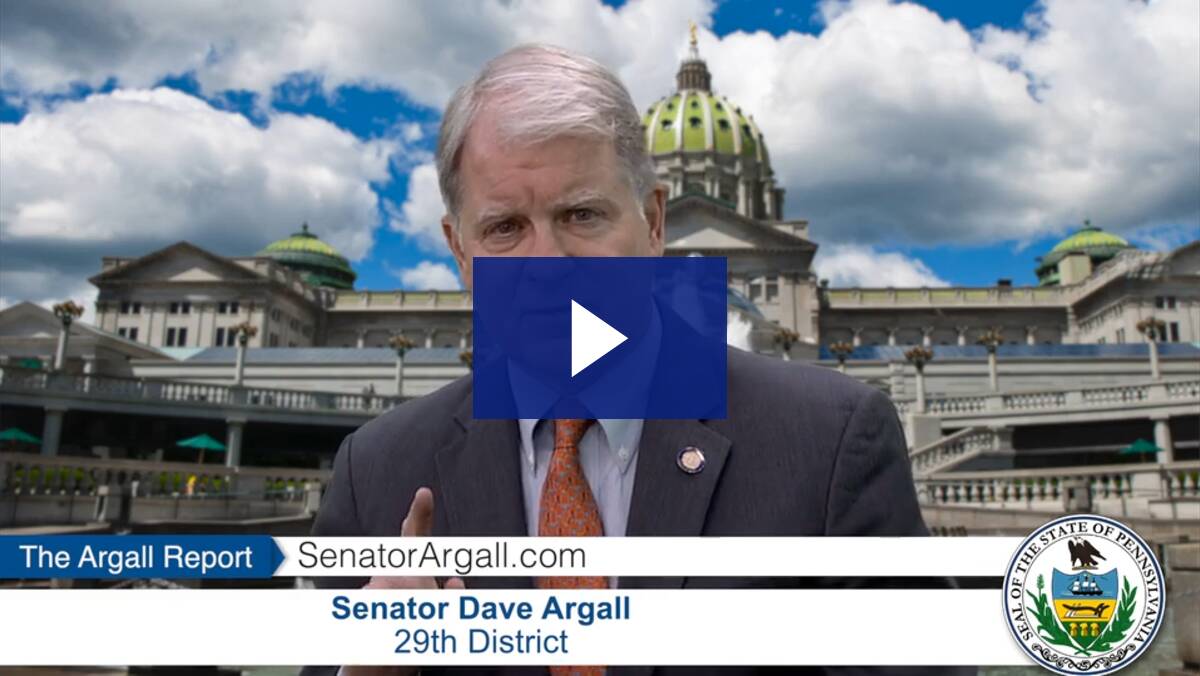 The December edition of my TV program features a recent public hearing which discussed Pennsylvania's coal refuse electricity power plants. These plants, both locally and across the state, have successfully reclaimed over 7,000 acres of abandoned mine land and restored more than 1,200 miles of polluted streams – all while employing thousands of people, either directly or indirectly.
Senator John Yudichak and I championed bipartisan legislation to support these power plants. During the hearing, testifiers explained that had their efforts not been successful, most of these electric power plants powered by old mountains of coal refuse would now be closed – costing the state thousands of jobs and putting an end to decades of mine land reclamation efforts.
Winter Storm Safety Tips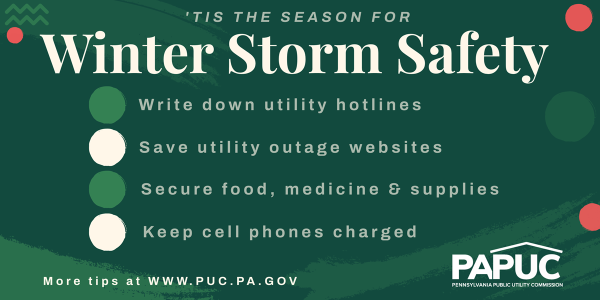 Knowing your utility hotlines is one of the timely tips offered by the Pennsylvania Public Utility Commission on storm preparation, power outages and other winter challenges.
Know Your Utility Hotlines: Write down, print or save toll-free outage hotlines for your electric utility and/or your natural gas utility, which are listed on your monthly bills and posted on the PUC website.
Save Utility Website Address: Your utility's outage reporting system can provide updates on repair and restoration efforts. Bookmark these electric utility outage sites and natural gas company websites.
Secure Supplies: Keep necessary food, medicine and other supplies on hand, including batteries for flashlights.
Keep Your Cell Phone Charged: A well-charged phone will keep you in contact with your utility, other emergency services and family members during any power outage.
Find more advice here on storm prep and what to do when the power goes out.