Follow Sen. Argall on Twitter for Senate happenings – @SenatorArgall
For photos from Sen. Argall, follow him on Instagram

In this email edition:
School Property Tax Update
Lt. Governor — Release Murderer Parolees Early?
Trump Administration: Food Stamp reforms now
Manufacturing Jobs of the Future
Twice in One Year – Another Philadelphia State Representative resigns due to corruption charges
Two Pottsville hospitals get new Grant Funding
District Happenings: Tamaqua, Coaldale, Blue Mountain Middle School and Hamburg
Prepare Now for Ice and Snow
New Survey Question- Ban Fracking?
---
School Property Tax Update
One local paper, the Times News, recently thanked me for my long struggle to eliminate school property taxes in this column. As indicated, despite the odds stacked against us, as so many of you have requested, I'm not giving up!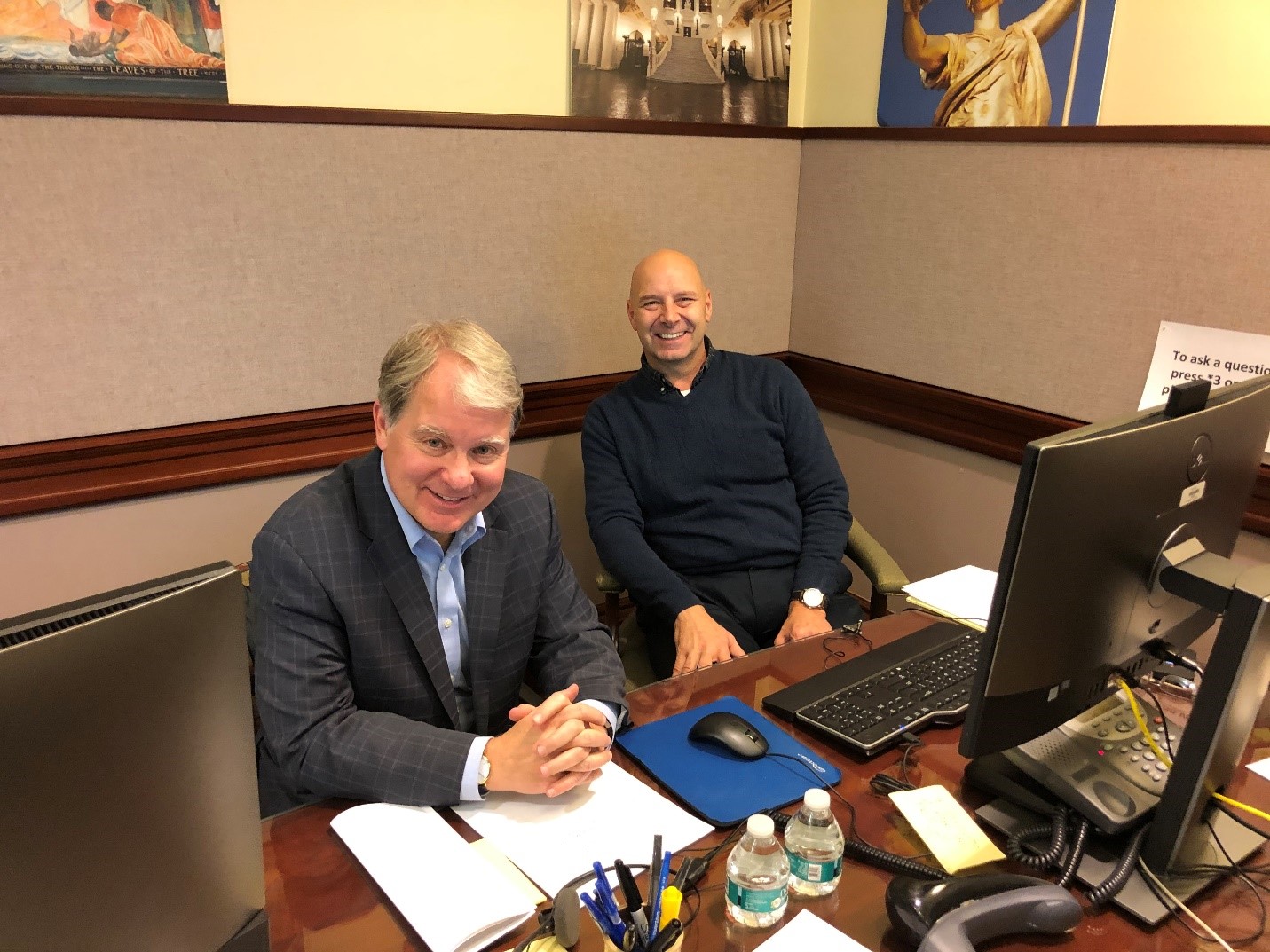 Last week, our new Senator Doug Mastriano (R-Adams) invited me to join his telephone townhall to review the different school property tax elimination plans, particularly SB 76. You can watch a video from the townhall here.
Lt. Governor — Release Murderer Parolees Early?
Recently, Lieutenant Governor John Fetterman, as Chair of the Board of Pardons, stated his intentions to address criminal justice reforms during an appearance at the Pennsylvania Press Club. His suggestion: release murderers on parole earlier. The House Judiciary Committee is suggesting a very different approach to prevent dangerous parolees from doing harm to themselves or corrections personnel—watch more here. Bills recently approved by the House include HB 44 to give parole officers a voice in parolee decisions and HB 256 and HB 257 to give stiffer penalties to inmates who assault corrections officers. These bills are a direct response to the murders by parolees that occurred the past summer.
Trump Administration: Food Stamp reforms now
With the booming economy and major growth in employment opportunities, the US Department of Agriculture recently announced plans to institute work requirements for able-bodied individuals collecting food stamps. Governor Wolf's administration has announced its opposition to these federal changes.
Manufacturing Jobs of the Future
Speaking of employment opportunities, the manufacturing industry is a key part of our local, state, and national economy. Training a new generation of workers in this ever changing field is vital given that our current workforce is aging and there is a struggle to replace skilled workers. Over the next decade, there will be 24 million jobs open and we will face a serious skill shortage. To help reduce that trend, schools like Penn College of Technology (Penn Tech) are leading the way in developing majors that are affordable and offer real skills to students. Penn Tech and the Northeast Pennsylvania Manufacturers and Employers Council announced a partnership and scholarship as part of the YES program to give students the opportunity to gain the skills to ready them for gainful employment. You can read more about it here.
Twice in One Year—Another Philadelphia State Representative resigns due to corruption charges
State Rep. Movita Johnson-Harrell was charged with perjury, theft, tampering with public records, and related crimes last Wednesday. Johnson-Harrell, a West Philadelphia Democrat who took office after a March special election, used her nonprofit to enrich herself, stealing more than $500,000 from the organization to spend on real estate, vacations, luxury clothing — and her bid for the legislature, State Attorney General Josh Shapiro said at a news conference, the Inquirer reports. She replaced Representative Vanessa Brown from the same Philadelphia district, who was earlier sentenced to probation for bribery and ethics violations which you can read about here.
Two Pottsville hospitals get new Grant Funding
Lehigh Valley Health- Schuylkill was able to receive a $2 million grant to help build new facilities for its hospitals in Pottsville. Rep Neal Goodman (D-123) led this effort, and Rep Mike Tobash (R-125), Rep Jerry Knowles (R-124), and I worked together with Neal to help secure this state funding for this project. You can read more about it here.
District Happenings: Tamaqua, Coaldale, Blue Mountain Middle School, and Hamburg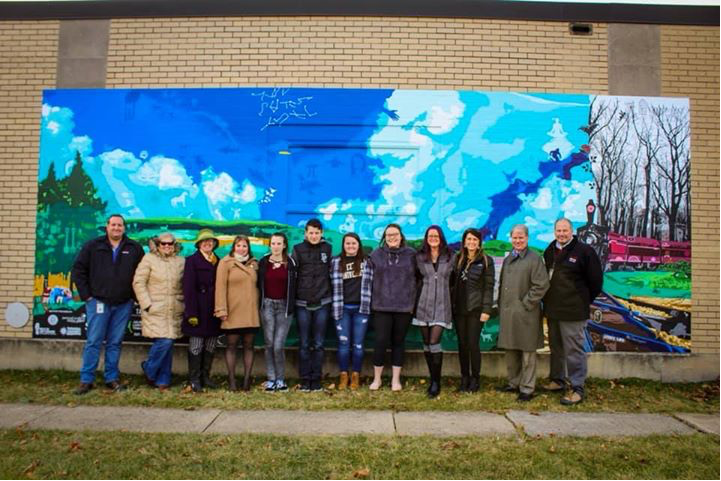 On Sunday, I participated in a ribbon cutting ceremony for the new mural on the Verizon Building in Tamaqua. This was part of an initiative with Schuylkill Haven's Walk in Art Center and students from Tamaqua High School. You can read more about it here.
On Thursday, Rep. Mike Tobash and I joined students from the Blue Mountain Middle School to honor our many local veterans at Wreaths Across America. Congratulations to their 6th, 7th, and 8th grade students on a job well done!
After the Blue Mountain ceremony, Rep. Jerry Knowles (R-124) and I joined Hamburg's local officials at Etchberger Memorial Park to celebrate their new $184,000 state grant to improve this much-used facility. We were invited there by Cory Etchberger, son of Chief Master Sgt. Richard Etchberger. Chief Master Sgt. Etchberger was awarded one of America's highest honors, the Medal of Honor, many years after his tragic death during the Vietnam War. This park honors a genuine local hero!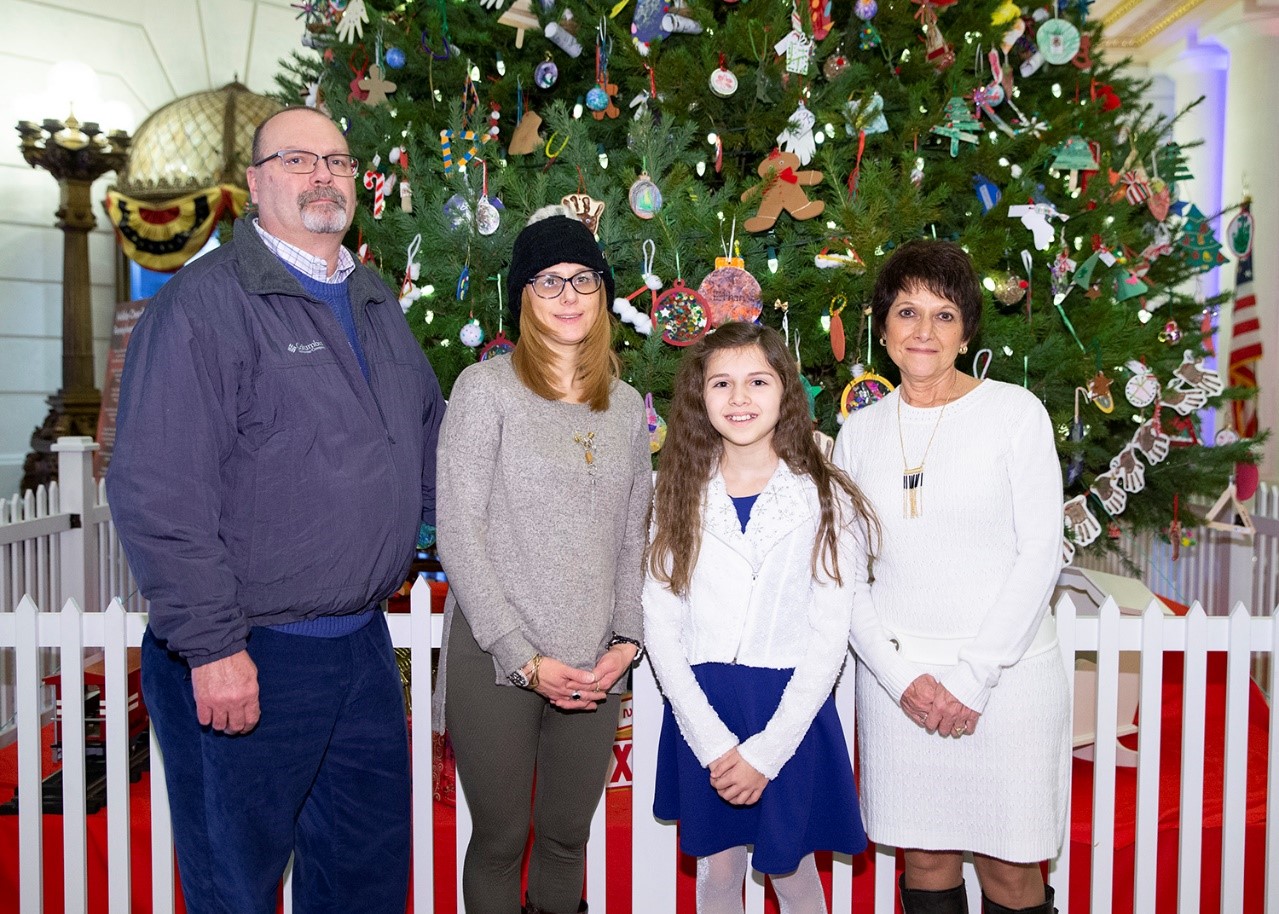 Also this week, RossLynn Gasker of Coaldale won the Attorney General's 2020 Drug Free Calendar Contest. Congratulations RossLynn on your award and your scholarship!
Prepare Now for Ice and Snow
We should expect the unexpected during winter driving and prepare now for ice and snow emergencies.
Organize and refresh your vehicle's emergency travel kit. Replace flashlight and radio batteries, bottled water, and other items with a shelf life. Ensure gloves, warm clothing, and blankets are included.
Get your vehicle winter road-ready before the first flakes fall. Regularly check fluids, wipers, heater, defroster, radio, lights, tires, and brakes, along with the battery, hoses, and belts.
Gain easy access to traffic delay warnings, weather forecasts, traffic speed information, and a live view of the roads from more than 850 traffic cameras accessible through 511PA. Snow plow locations can help you determine conditions before leaving your driveway. Download the iPhone or Android version of 511PA to help you with your year round travel needs
New Survey Question- Ban Fracking?
Those that support a ban on hydraulic fracturing/fracking argue that it would reduce water pollution. Though most of the water that is used in fracking is collected, some of it can escape into the environment which in turn could pollute reservoirs, lakes, and other bodies of water. Hydraulic fracturing is also a very loud process which may be a nuisance to the surrounding communities. Some also believe that by encouraging the development of Pennsylvania's natural gas, it may discourage investments in other forms of energy such as renewables.
Those who oppose a ban argue that Pennsylvania should create more jobs here and extract natural gas from our massive supply to reduce our imports from overseas producers like Russia and provide this gas at cheaper prices for our consumers. Because natural gas emits less carbon dioxide, using this fuel is cleaner for the environment. Representative Pam Snyder (D-Greene) recently said, "It sounds really nice when people say we're going to do away with coal, we're going to do away with gas. But we're not going to bring you any replacement jobs, we're not going to tell you how high your electric bills will go."
Tell me your thoughts below: do you support the proposed fracking ban in Pennsylvania? You can vote here.