In this email edition:
The Bipartisan Fight to Breathe New Life into our Old Towns
State Grants Support Major Berks and Schuylkill Economic Development
Berks County Patriots Honor Veterans
Senator Yudichak: Investing in Natural Gas Key to Regional Economy
Support Local Animal Shelters
Kittatinny Ridge Conservation Program
Dealing with the Challenges of Driving in Snow
---
The Bipartisan Fight to Breathe New Life into our Old Towns
What can we do to fix blighted, decaying, and rat-infested buildings in our communities? In my experience, the best way to address this problem is by ALL of us working together: Republicans and Democrats; local, county, state and federal government officials; community leaders and neighborhood volunteers.
With this in mind at the Housing Alliance of PA's "Homes Within Reach" conference last week, I discussed this issue with one of the House's most senior Democrats, Rep. Mike Sturla (D-Lancaster).
Today's partisan divisions are notoriously sharp, but blight affects Republican and Democratic districts alike, so it's not so strange that Rep. Sturla and I see eye to eye on the issue.
Learn more about the conference here. You can watch the full event here.
State Grants Support Major Berks and Schuylkill Economic Development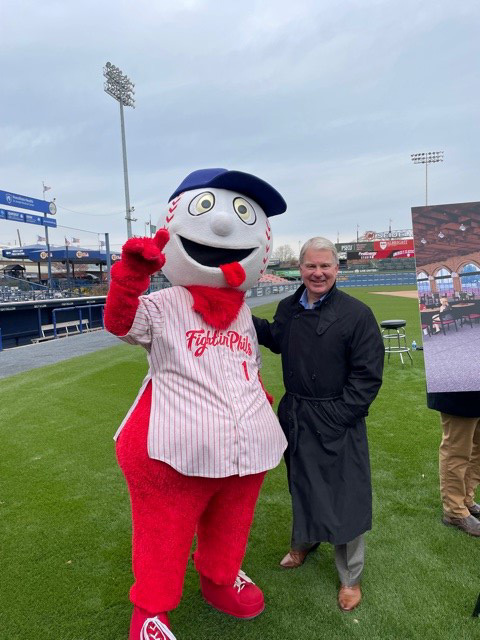 Community development projects in Reading, Tamaqua, and Jefferson Township received substantial grants from Pennsylvania's Redevelopment Assistance Capital Program (RACP) this week. This funding is highly competitive – hundreds of well-deserving projects applied.
The Reading Fightin' Phils were awarded $7.5 million to support upgrades to their stadium so that the team will stay in Reading for many years to come. This is a great example of how bipartisan collaboration can benefit a community. Read more here. Check out a press conference held by the team which I attended here.
The Tamaqua Area Community Partnership was awarded $2 million for the construction of Tamaqua's new police station and community center. Not only will this project improve public safety by giving the police department a state-of-the-art facility, but it will also demolish several blighted buildings and continue the ongoing revitalization of downtown Tamaqua. Congratulations to Rep. Knowles for his leadership in guiding this grant. Read more here.
A Jefferson Township training facility for heavy-equipment operators was awarded $745,000 to support renovations. These funds will support the International Union of Operating Engineers Local 542 Joint Apprentice and Training Committee, which teaches a valuable trade to young Pennsylvanians. Read more here.
Berks County Patriots Honor Veterans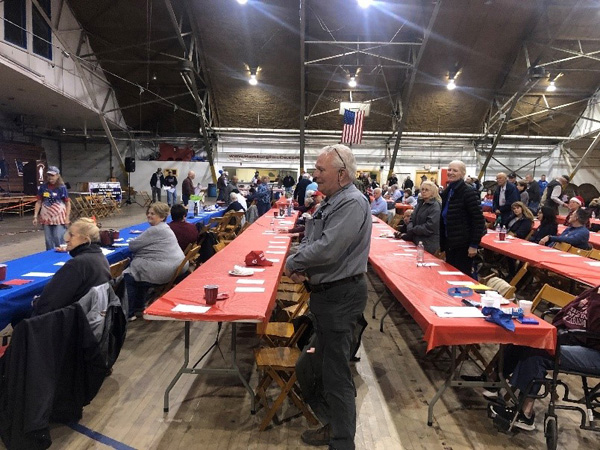 I was invited to attend the Berks County Patriots' annual veteran's celebration last week. The event was a wonderful, bipartisan salute to the men and women of our area who served and sacrificed for our country. I was joined by Senator Judy Schwank (D-Berks), Rep. Jerry Knowles (R-Berks/Schuylkill) and Rep Barry Jozwiak (R-Berks).
Senator Yudichak: Investing in Natural Gas Key to Regional Economy
Senator John Yudichak recently wrote an op-ed about how investing in natural gas can bring more jobs to the area and grow our regional economy. Senator Yudichak is my friend and neighbor and serves as Pennsylvania's only independent member of the state Senate. Check out his comments here.
Support Local Animal Shelters
This week, I was invited by Schuylkill County Clerk of Courts Maria Casey to visit the courthouse Christmas Tree and promote donations to local Societies for the Prevention of Cruelty to Animals (SPCA).
There is a dire need to provide food and shelter to our furry friends. Any donations of food, blankets, kitty litter, and other items are greatly appreciated. Donations may be delivered to the Clerk of Courts Office in the Schuylkill County Courthouse at 401 N. Second Street, Pottsville, Pennsylvania 17901. They will also pick up any items you wish to donate. Kindly call Clerk of Courts Maria Casey at 570-640-8587.
In Berks County, consider donating to the Animal Rescue League of Berks County or the Freedom Center for Animal Life Saving.
Kittatinny Ridge Conservation Program
Agricultural landowners in Berks and Schuylkill County can apply for funding through a new conservation project that aims to conserve the Kittatinny Ridge. Learn more here.
Dealing with the Challenges of Driving in Snow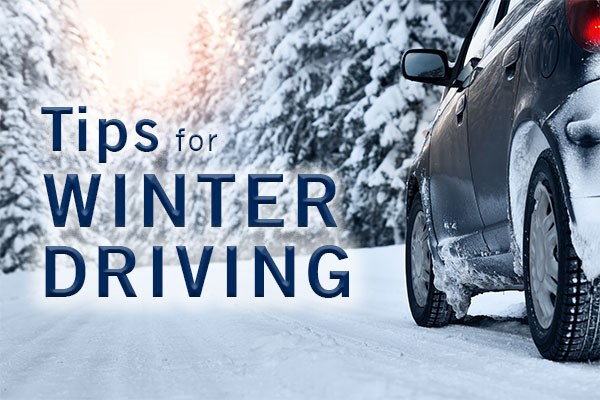 No one wants to get behind the wheel when it's snowing, but sometimes we have no choice. PennDOT offers tips for driving in wintry conditions:
Beware of roads that may look wet, but are actually frozen, often referred to as "black ice."
Use extra caution on bridges and ramps, where ice can often form without warning.
State law requires you to turn on your headlights when your wipers are in use.
Use your low beams in particularly bad weather, especially in cases of heavy or blowing snow.
You can also find ideas for preparing your vehicle for winter weather and creating a winter emergency kit.