In this update:
Honoring Fallen Local Firefighters
National Miners Day
Schuylkill Headwaters Association Celebrates 25th Anniversary
Share Your Thoughts: New ATV Park at Weiser State Forest
Lithuanian Prime Minister Visits Fort Indiantown Gap
December Argall Report: Generating Electricity While Restoring the Environment
Capitol Christmas Tree from Carbon County
Workshop on Energy Shopping
New Law Targets Repeat DUI Offenders
You Can Help Honor Those Who Gave All
---
Honoring Fallen Local Firefighters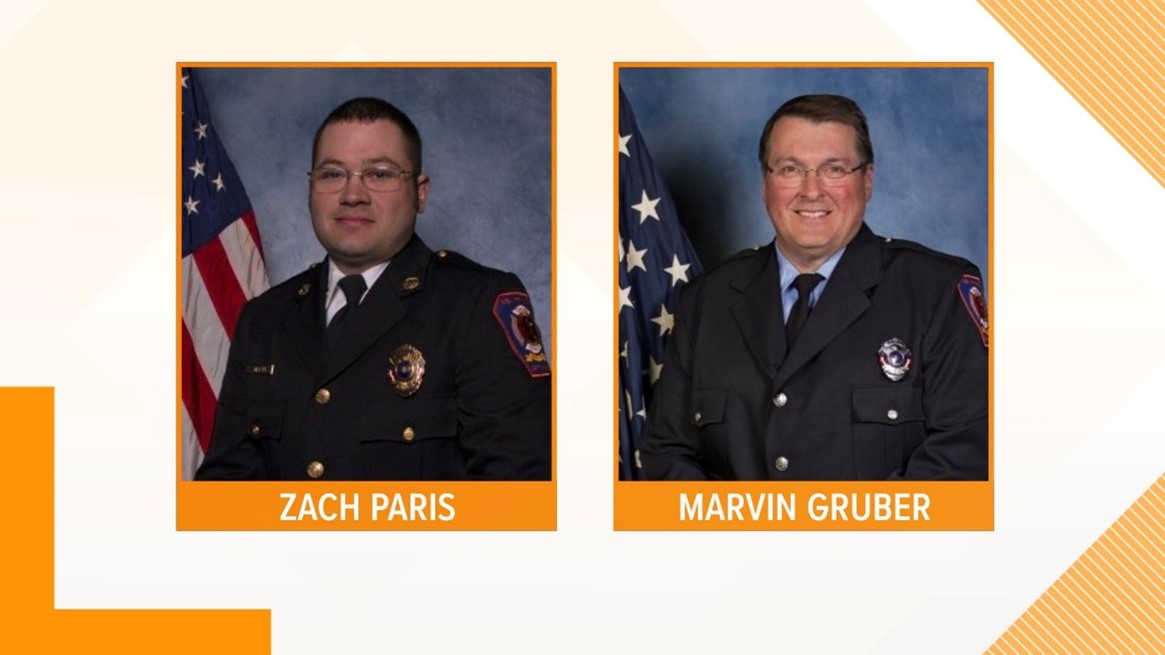 On Wednesday, two local firefighters, Marvin Gruber and Zachary Paris, were killed while responding to a house fire in Schuylkill County. This terrible tragedy reminds us of the importance and bravery of our first responders, who put their lives on the line to keep us safe every day.
National Miners Day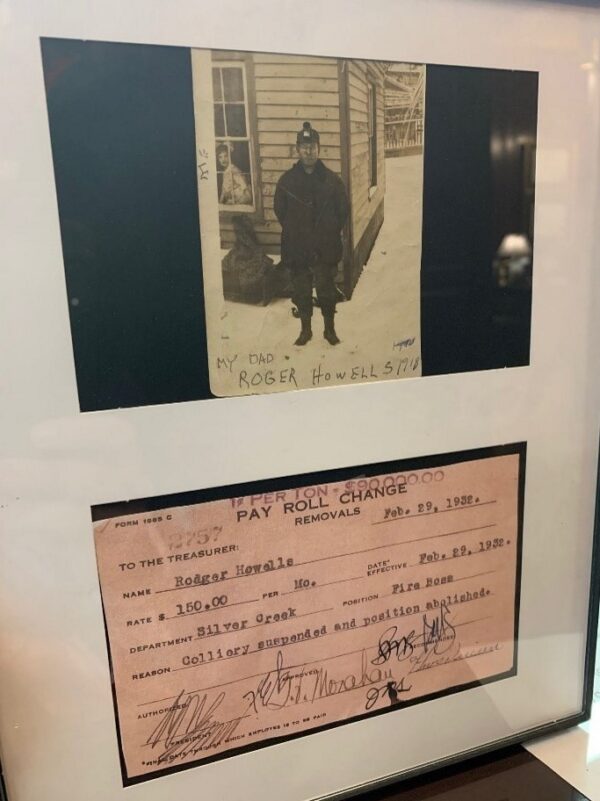 December 6th was National Miners Day. Countless coal miners in Pennsylvania worked in often-difficult conditions – but their efforts helped build our country into what it is today.
Pictured above is my great-grandfather, Roger Howells, who worked in the mines for almost all of his life, and the pink slip that he received when his position was abolished during the Great Depression—notice that it's really pink!
So many of us in Schuylkill, Carbon, and Luzerne Counties have family members, friends, or neighbors who have been employed by the anthracite coal mining industry. Thank a miner today!
Schuylkill Headwaters Association Celebrates 25th Anniversary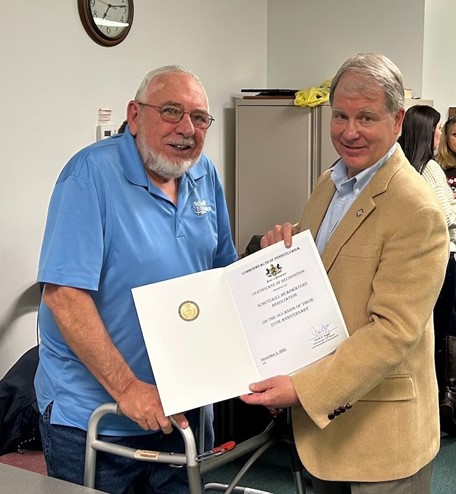 The Schuylkill Headwaters Association, a nonprofit dedicated to cleaning up the Schuylkill River, celebrated the 25th anniversary of their founding last week. I presented a Senate certificate to their president, Bill Reichert, in honor of this milestone.
I've worked with them since their inception, along with many volunteers, to restore the river and its many branches. Because of many people's hard work, waters that once ran black and orange now run clear. Congrats to all involved—I know that much remains to be done!
Share Your Thoughts: New ATV Park at Weiser State Forest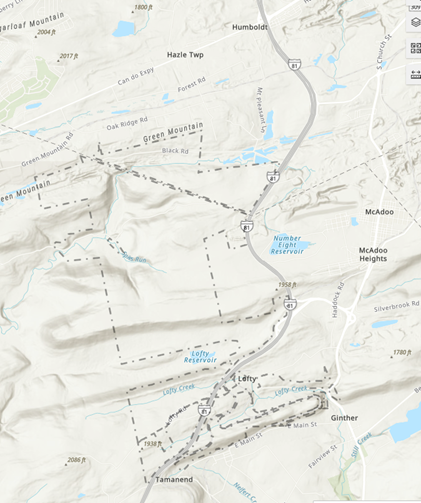 The Department of Conservation and Natural Resources is taking public comment on a new plan to open the Catawissa Recreation Area in the Weiser State Forest in Schuylkill and Luzerne Counties. The current plans include the development of a motorized recreation area for off-highway vehicles.
In addition to the new park, the land would provide new chances to restore water quality for the Catawissa Creek and clean up abandoned mine lands in the area.
Visit this link to learn more about the plan and to participate in the public comment process.
Lithuanian Prime Minister Visits Fort Indiantown Gap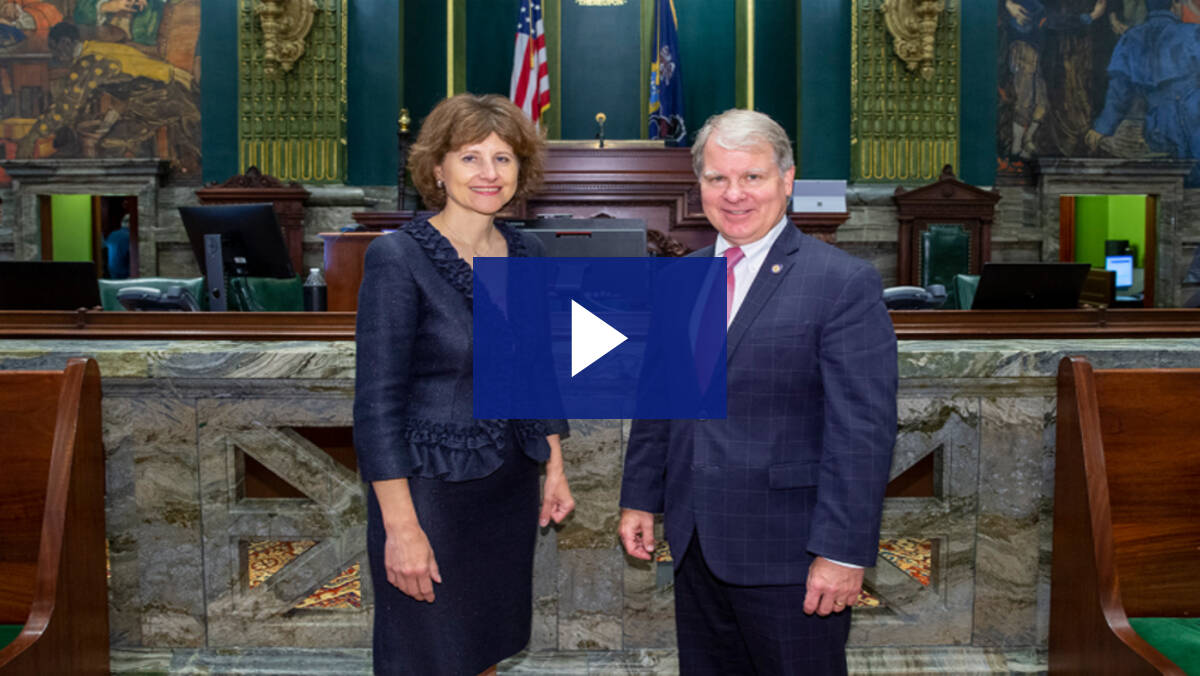 The Prime Minister of Lithuania, Ingrida Šimonytė, visited Fort Indiantown Gap this week and spoke highly of the partnership between the Pennsylvania National Guard and the Lithuanian armed forces. Considering the recent aggression from the Russian government towards the people of Ukraine, our partnerships with the democratically elected governments of eastern Europe are more important now than ever.
Last year, I had the honor of introducing Ambassador Plepytė on the floor of the Senate, where she spoke about the importance of the partnership between Lithuania and the United States.
December Argall Report: Generating Electricity While Restoring the Environment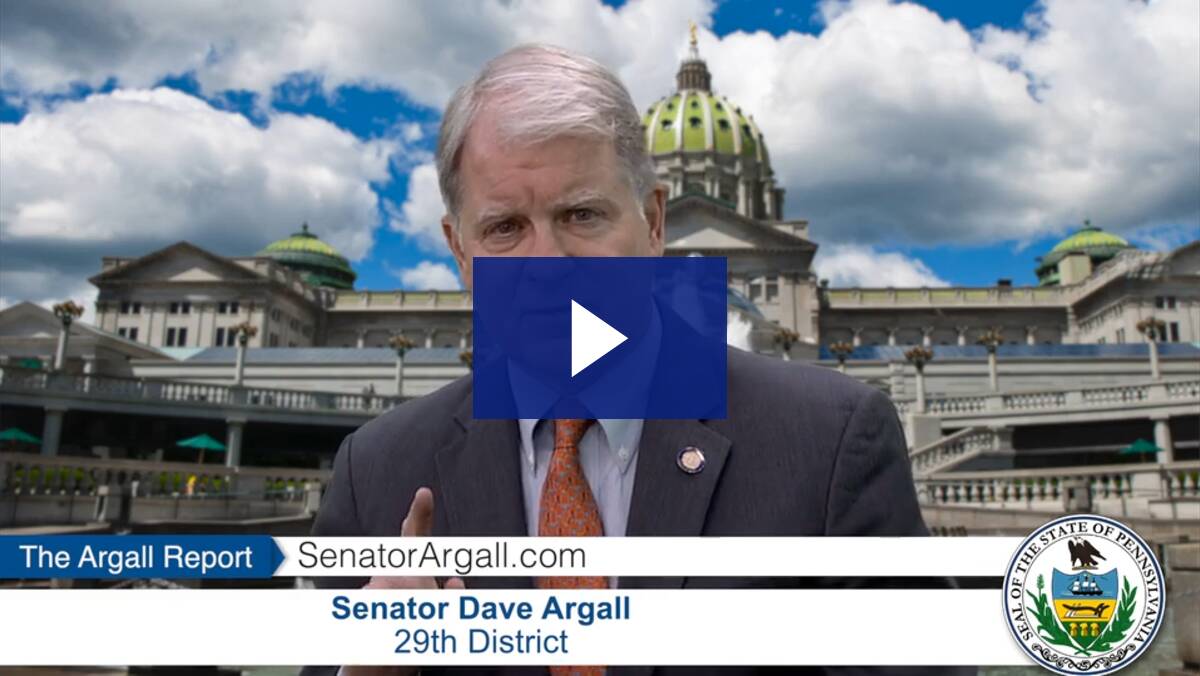 The December edition of my TV program features a recent public hearing which discussed Pennsylvania's coal refuse electricity power plants. These plants, both locally and across the state, have successfully reclaimed over 7,000 acres of abandoned mine land and restored more than 1,200 miles of polluted streams – all while employing thousands of people, either directly or indirectly.
Senator John Yudichak and I championed bipartisan legislation to support these power plants. During the hearing, testifiers explained that had their efforts not been successful, most of these electric power plants powered by old mountains of coal refuse would now be closed – costing the state thousands of jobs and putting an end to decades of mine land reclamation efforts.
Capitol Christmas Tree from Carbon County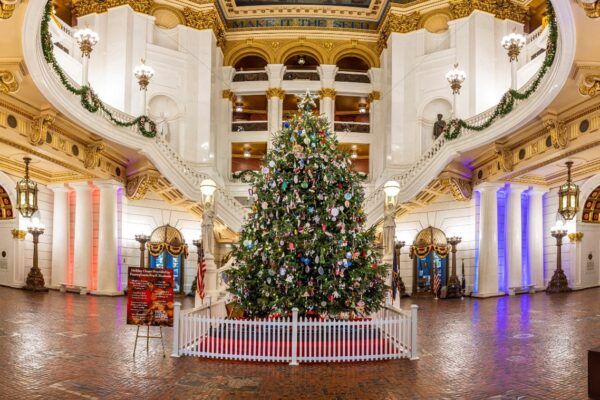 This year's Capitol Christmas Tree came from Crystal Spring Tree Farm in Lehighton, Carbon County!
Workshop on Energy Shopping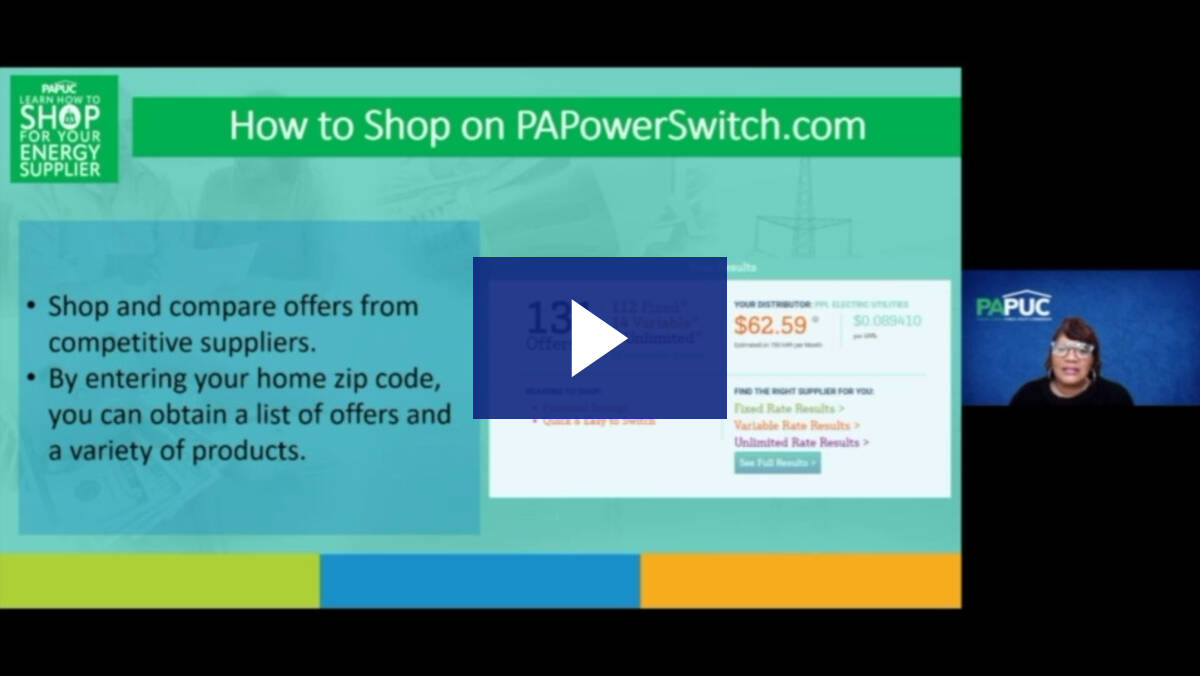 As the weather gets colder by the day, energy costs can quickly become a major burden for many families. The Pennsylvania Public Utility Commission recently created a virtual workshop to provide tips and guidance on how to begin energy shopping, the key factors to compare in service contracts, and what to do if a supplier doesn't meet your expectations. You can watch it above.
New Law Targets Repeat DUI Offenders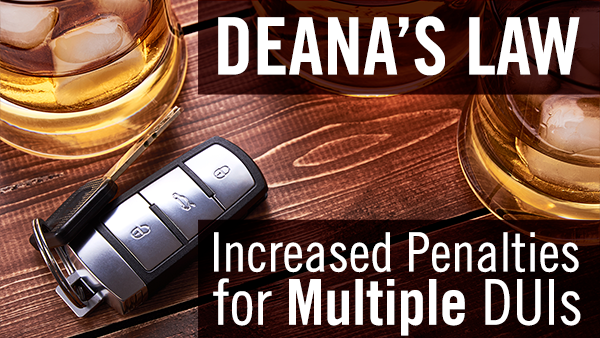 December is National Impaired Driving Prevention Month, a good time to note that legislation we passed earlier this year has taken effect that increases penalties on repeat DUI offenders and hopefully reduces tragic deaths.
Under the new law, an individual charged with DUI with a BAC of .16 or higher or a DUI involving controlled substances, and already has the following number of prior offenses, commits:
A third-degree felony for two prior offenses (previously two or more prior offenses), punishable by up to seven years in prison.
A second-degree felony for three or more prior offenses, punishable by up to 10 years in prison. (Previously a third-degree felony.)
It also requires consecutive sentencing for certain repeat DUI offenders and imposes an 18-month driving privilege suspension for a second-degree DUI conviction.
The measure is named in honor of Deana DeRosa Eckman of Delaware County, who was killed in a 2019 head-on collision involving a truck operated by someone previously convicted of five DUIs.
You Can Help Honor Those Who Gave All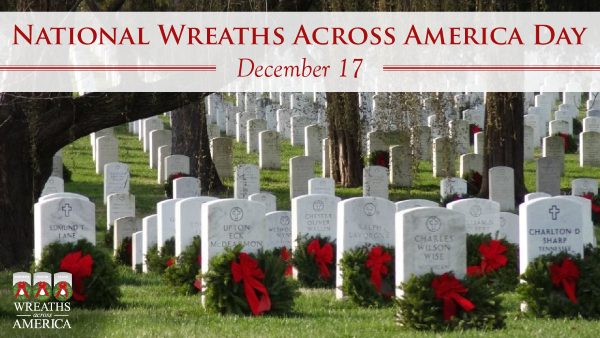 Every year at this time, Wreaths Across America helps communities remember the fallen, honor those who served in the military and teach children about their country by laying wreaths on the graves of heroes.
These acts of remembrance take place at Arlington National Cemetery, and more than 3,400 locations in all 50 states, at sea and abroad.
Ceremonies take place Dec. 17, and you can help by sponsoring a veterans' wreath at a cemetery near you, volunteering or donating to a local sponsorship group. You can search for the nearest participating cemetery here.