In this update:
Senate Takes Next Steps in Impeachment of Philadelphia District Attorney
2023 Legislative Priorities
Pennsylvania Voters Return Republican Majority to State Senate
Fighting to Preserve Democracy in Ukraine
Funding to Prevent Blight, Improve Housing Coming Soon
November Report: Past and Present Local Lawmakers Reflect on Legislative Service
The New 29th Senate District
---
Senate Takes Next Steps in Impeachment of Philadelphia District Attorney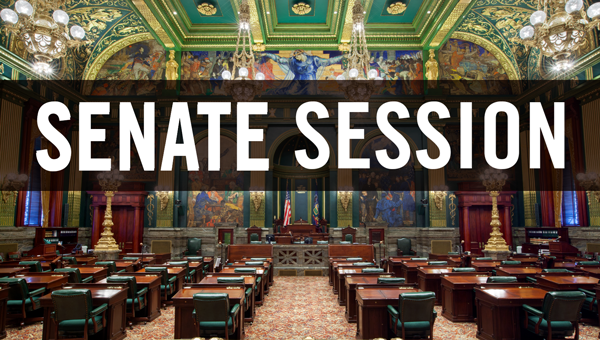 The Senate took the next steps in the impeachment process of Philadelphia District Attorney Larry Krasner following the House of Representatives' 107-85 vote to impeach him after investigation of his conduct in fulfilling his duties.
As outlined by the Pennsylvania Constitution, the role of the Senate is to sit in judgement and review the evidence presented by the House. Following Senate action, a writ of summons will be issued to District Attorney Krasner requiring him to come before the Senate to answer to impeachment. He will be required to file an answer by Dec. 21 and ordered to appear before the Senate on Jan. 18 at 11:30 a.m.
2023 Legislative Priorities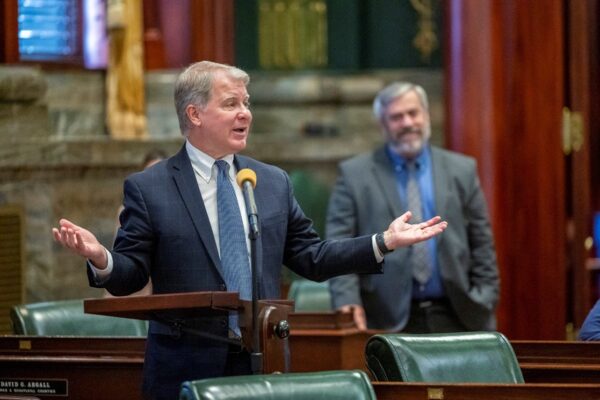 With the 2021-22 session of the Pennsylvania General Assembly now concluded, I have begun to announce my intent to introduce bills corresponding with my top legislative priorities for the coming two years. So far, the bills I have announced will help the Office of Inspector General identify welfare fraud, ban state taxpayer dollars from going to companies or organizations that support the Russian government, protect the rights of state corrections officers, and ensure the continuity of our state government in situations where a governor or lt. governor is incapacitated.
I'm also planning legislation that would increase funding for the demolition of blighted, vacant properties.
Pennsylvania Voters Return Republican Majority to State Senate
Pennsylvania voters returned a Republican majority to the state Senate, re-electing all Republican incumbents and sending five new Republican senators to Harrisburg.
Senate Republicans will hold a 28-22 majority in the 2023-24 legislative session. The elections were held in newly drawn districts created following redistricting, which occurs every 10 years. Newly elected senators will be sworn into office to begin their four-year term on Jan. 3, 2023.
Fighting to Preserve Democracy in Ukraine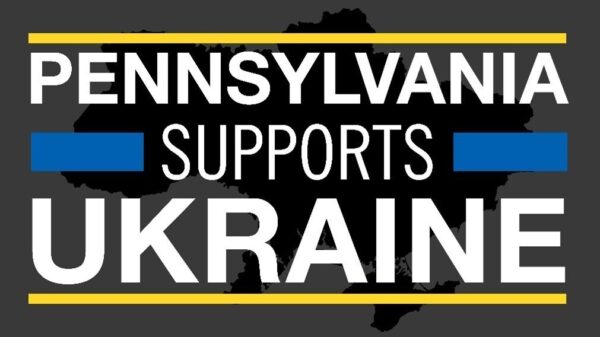 The people of Ukraine continue to suffer greatly due to the unprovoked invasion of their country by Russia. The German Marshall Fund is raising money to assist Ukrainians in harm's way and preserve their democracy.
When I traveled to Germany to study the fall of the Berlin Wall, the German Marshall Fund hosted me. Their work in supporting democracy across the globe is more important now than ever. This 29th Senate district has some of the most concentrated communities of Americans with Ukrainian ancestry in the United States.
Funding to Prevent Blight, Improve Housing Coming Soon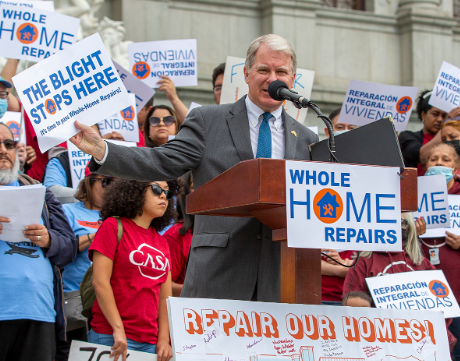 As Chairman of Pennsylvania's bipartisan Blight Task Force, I've seen firsthand how communities across Pennsylvania, from large cities to towns with two streets, can be dragged down by blight. The causes can be complex, but the solutions can be simple – which is why I supported a bill to create the Whole Home Repair Program, utilizing the budget surplus, so that low-income homeowners can apply to receive funding for crucial repairs to their homes.
Schuylkill County's current weatherization program, which aims to save homeowners costs on heating by making repairs, estimates that 30 percent of the applicants for that program do not meet eligibility guidelines because of so many other issues with their homes. This results in the most vulnerable households living in unsafe and unhealthy homes. The funding provided through this bill would change that.
Because of this law, homeowners can apply for $120 million in grants through county agencies. I will be providing future updates about where and when homeowners can apply for these grants when they become available.
November Report: Past and Present Local Lawmakers Reflect on Legislative Service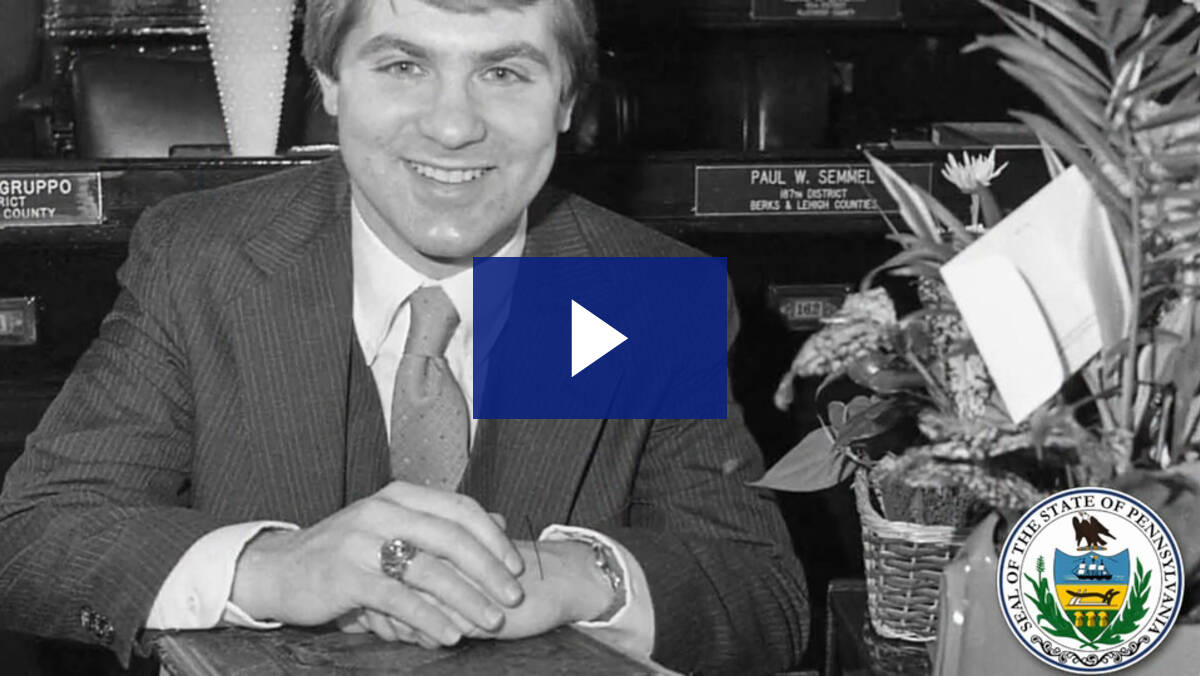 The November edition of my local TV program features a recent roundtable discussion with former and current members of the state legislature from Schuylkill County.
The bipartisan event discussed how the General Assembly of Pennsylvania has changed in the past 60 years. Participants included former Republican House members Bob Allen, Mike Tobash, and George Uritis, former Democratic House members William Baldwin, James Goodman, Neal Goodman, and Tim Seip, and current House members Jerry Knowles, Joe Kerwin, and Tim Twardzik.
Regardless of party – these members all learned to work together for this region.
The New 29th Senate District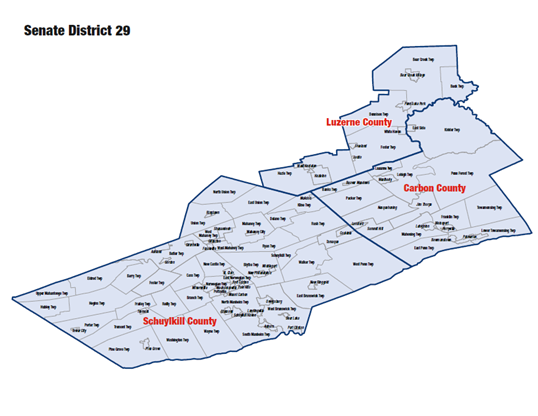 The new state Senate and House maps as redrawn by the Legislative Reapportionment Commission took effect on December 1st. The 29th district now includes all of Schuylkill and Carbon Counties, and parts of Luzerne County including the City of Hazleton; the Boroughs of Bear Creek Village, Freeland, Jeddo, Penn Lake Park, West Hazleton, and White Haven; and the Townships of Bear Creek, Buck, Dennison, Foster and Hazle.