In this update:
New 29th District, New Staff, New Offices
Santa Train Rides
Grants to Fight Blight, Make Needed Repairs to Older Homes Available Soon
Senate Takes Next Steps in Impeachment of Philadelphia District Attorney
The Largest Lettuce Farm on the East Coast?
Pottsville CollegeTowne Opening in January
Fighting to Preserve Democracy in Ukraine
---
New 29th District, New Staff, New Offices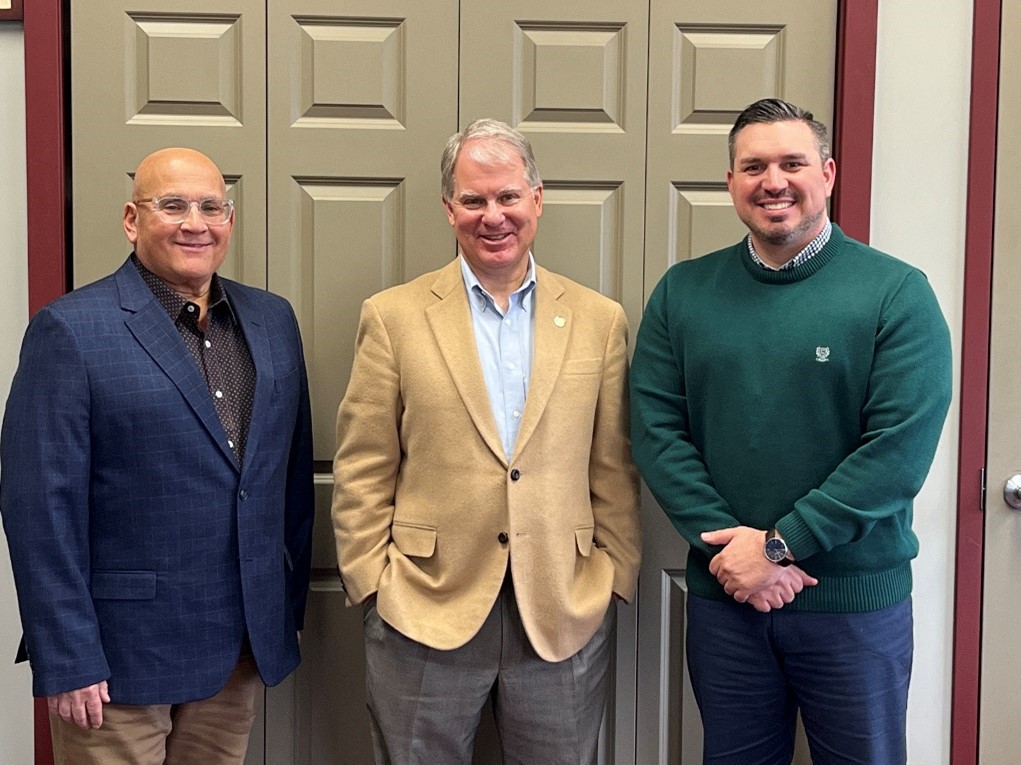 Yesterday, the new state Senate and House maps as redrawn by the Legislative Reapportionment Commission took effect. The 29th district now includes all of Schuylkill and Carbon Counties, and parts of Luzerne County including the City of Hazleton; the Boroughs of Bear Creek Village, Freeland, Jeddo, Penn Lake Park, West Hazleton, and White Haven; and the Townships of Bear Creek, Buck, Dennison, Foster and Hazle.
I will soon open two new district offices in Carbon and Luzerne Counties and recently hired two staff members of former state Senator John Yudichak, Brad Hurley and Bill Richards, to lead my constituent relations efforts in the new 29th district. My Schuylkill County offices and staff will remain in place to serve you in Mahanoy City and Pottsville.
Rep. Doyle Heffley has invited me to share his Carbon County office with him at 204B Bridge Street in Weissport. My Luzerne County office will soon be located in downtown Hazleton and will be shared with Representative-Elect Dane Watro.
I'd like to thank Senator John Yudichak for his time serving all of us and his help with the transition throughout the past several months. His guidance and the collective knowledge and experience of Brad and Bill has been invaluable throughout this process.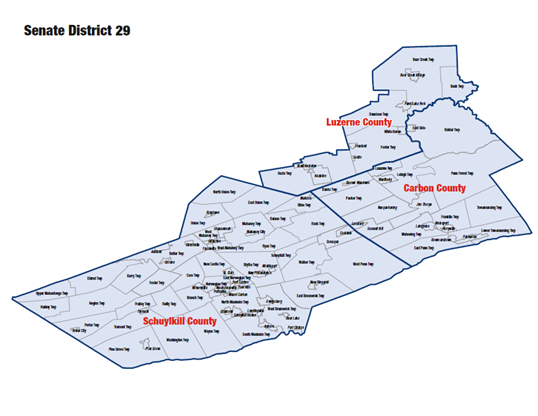 Santa Train Rides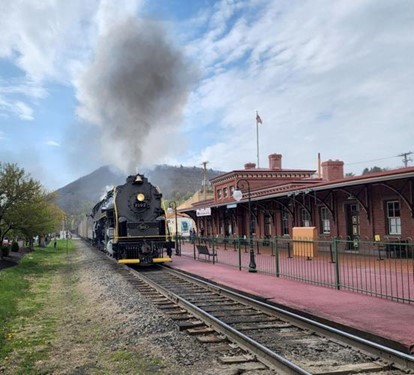 Photo by Frank Andruscavage
The Reading, Blue Mountain, and Northern Railroad will host Santa train rides throughout the month of December, starting at the train stations in Tamaqua, Minersville, and Reading. I'm especially excited for the steam locomotive rides departing this weekend from the historic Tamaqua Train Station, which will soon be featured on a stamp issued by the United States Postal Service. Their scenic train rides from Reading to Jim Thorpe are always a joy throughout the year.
The many years of effort by so many of us to save Tamaqua's beautiful 1874 train station were a difficult struggle. But every smiling child's face at this time of year proves that the restoration was worth every penny!
Grants to Fight Blight, Make Needed Repairs to Older Homes Available Soon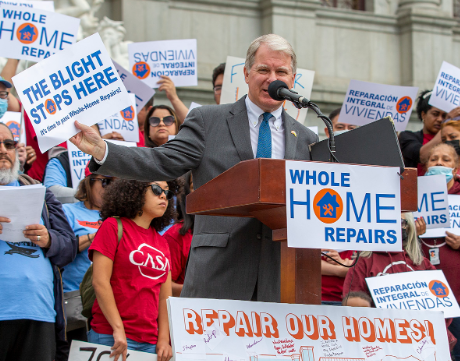 As Chairman of Pennsylvania's bipartisan Blight Task Force, I've seen firsthand how communities across Pennsylvania, from large cities to towns with two streets, can be dragged down by blight. The causes can be complex, but the solutions can be simple – which is why I supported a bill to create the Whole Home Repair Program, utilizing the budget surplus, so that low-income homeowners can apply to receive funding for crucial repairs to their homes.
Schuylkill County's current weatherization program, which aims to save homeowners costs on heating by making repairs, estimates that 30 percent of the applicants for that program do not meet eligibility guidelines because of so many other issues with their homes. This results in the most vulnerable households living in unsafe and unhealthy homes. The funding provided through this bill would change that.
Because of this law, homeowners can apply for $1,629,443 in Schuylkill County, $1,046,437 in Carbon County, and $3,238,918 in Luzerne County. I will be providing future updates about where and when homeowners can apply for these grants when they become available.
Senate Takes Next Steps in Impeachment of Philadelphia District Attorney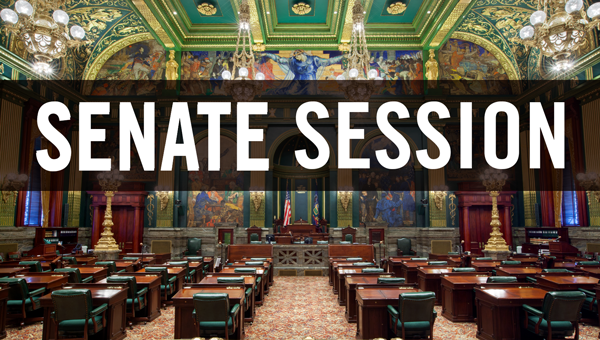 The Senate this week took the next steps in the impeachment process of Philadelphia District Attorney Larry Krasner following the House of Representatives' 107-85 vote to impeach him after investigation of his conduct in fulfilling his duties.
As outlined by the Pennsylvania Constitution, the role of the Senate is to sit in judgement and review the evidence presented by the House. Following Senate action, a writ of summons will be issued to District Attorney Krasner requiring him to come before the Senate to answer to impeachment. He will be required to file an answer by Dec. 21 and ordered to appear before the Senate on Jan. 18 at 11:30 a.m.
The Largest Lettuce Farm on the East Coast?
Little Leaf Farms in Carbon County is aiming to become the biggest lettuce producer on the East Coast, according to a recent article from Times News. The farm, which will provide upwards of 250 jobs once their proposed expansion is complete, is located in Banks Township near McAdoo.
Their innovative method of growing lettuce could change the way their industry operates going forward. This is just one of many new employers coming to the I-81 corridor.
Pottsville CollegeTowne Opening in January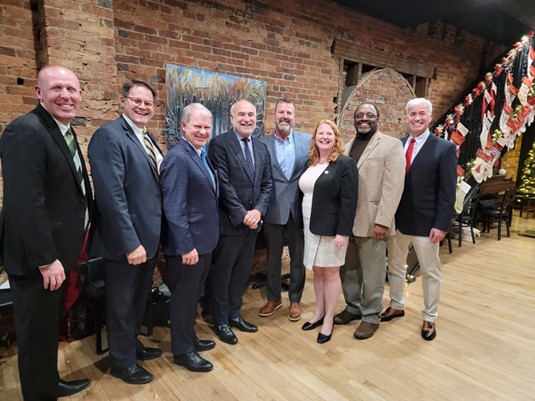 There were lots of smiling faces when I joined Rep. Tim Twardizk, Rep.-Elect Jamie Barton, and Alvernia University President John Loyack at an event this week celebrating the progress of Alvernia's Pottsville CollegeTowne Campus, which will open in January.
Rep. Twardzik and I worked to secure a $3 million state grant to support this important project, because of its potential to improve downtown Pottsville. Between this and the recently awarded $3 million grant to convert the upper 6 floors of the nearby Schuylkill Trust Company Building into market rate apartments, the progress in downtown Pottsville is hard to miss!
Fighting to Preserve Democracy in Ukraine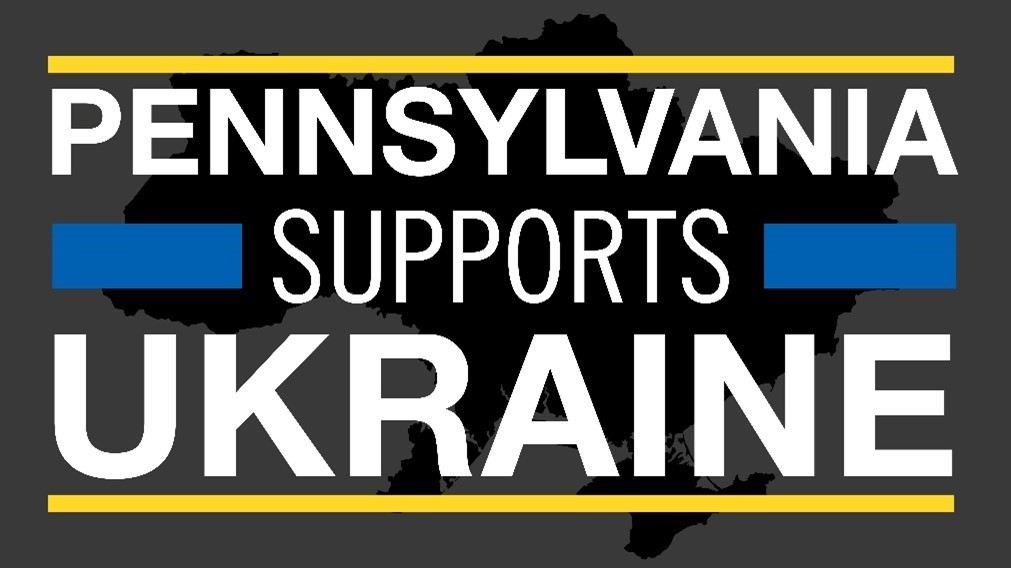 The people of Ukraine continue to suffer greatly due to the unprovoked invasion of their country by Russia. The German Marshall Fund is raising money to assist Ukrainians in harm's way and preserve their democracy.
When I traveled to Germany to study the fall of the Berlin Wall, the German Marshall Fund hosted me. Their work in supporting democracy across the globe is more important now than ever. This 29th Senate district has some of the most concentrated communities of Americans with Ukrainian ancestry in the United States.