Follow Sen. Argall on Twitter for Senate happenings – @SenatorArgall
For photos from Sen. Argall, follow him on Instagram

In this Email Update:
Huge Crowd for School Property Tax Town Hall
Hiking on the Appalachian Trail… Again!
Getting the band back together in Coaldale's Angela Triplex Theatre
Conservative Approaches to Clean Energy
Murders by Parolees!
This Week's Visitors at the Capitol
New PENNDOT Grants Available
New Argall Report: Protecting our Local Energy Industry
---
Huge Crowd for School Property Tax Town Hall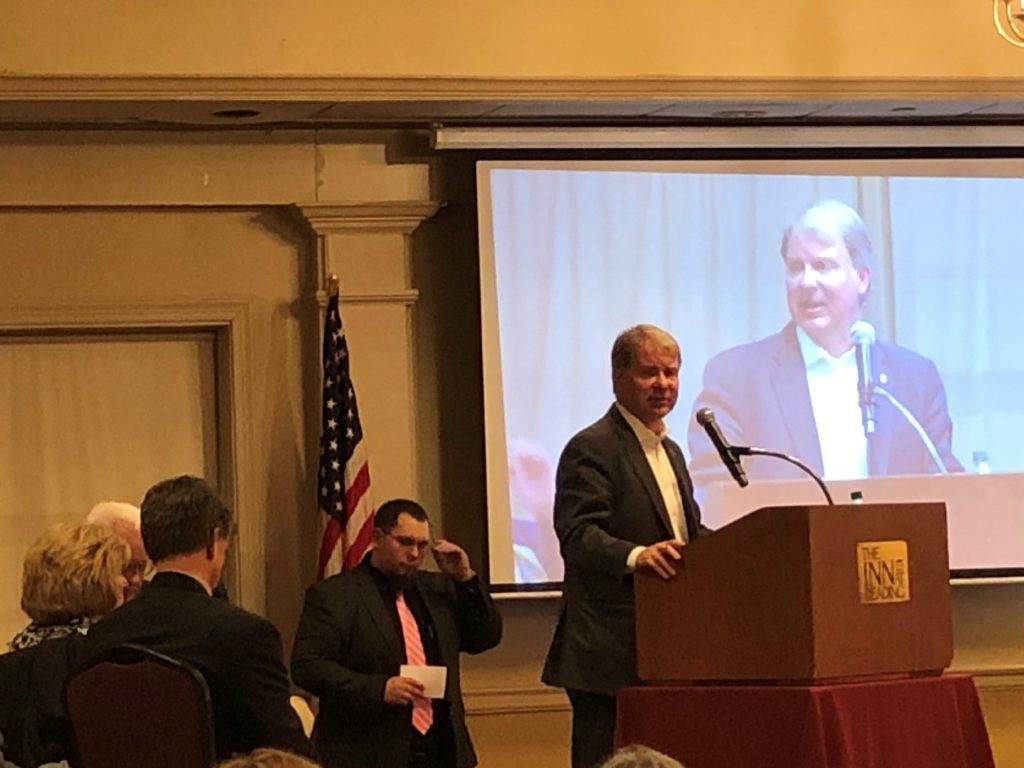 On Tuesday night, I was an invited guest at one of the largest school property tax town hall meetings in history, along with Senator Judy Schwank (D-11) and many of our local State Representatives. It was great to see hundreds of people in attendance at the Inn at Reading. If every county had as much energy and passion for school property tax elimination as Berks County, this issue would have been solved decades ago! You can read about it here. We also had great TV news coverage which you can watch here.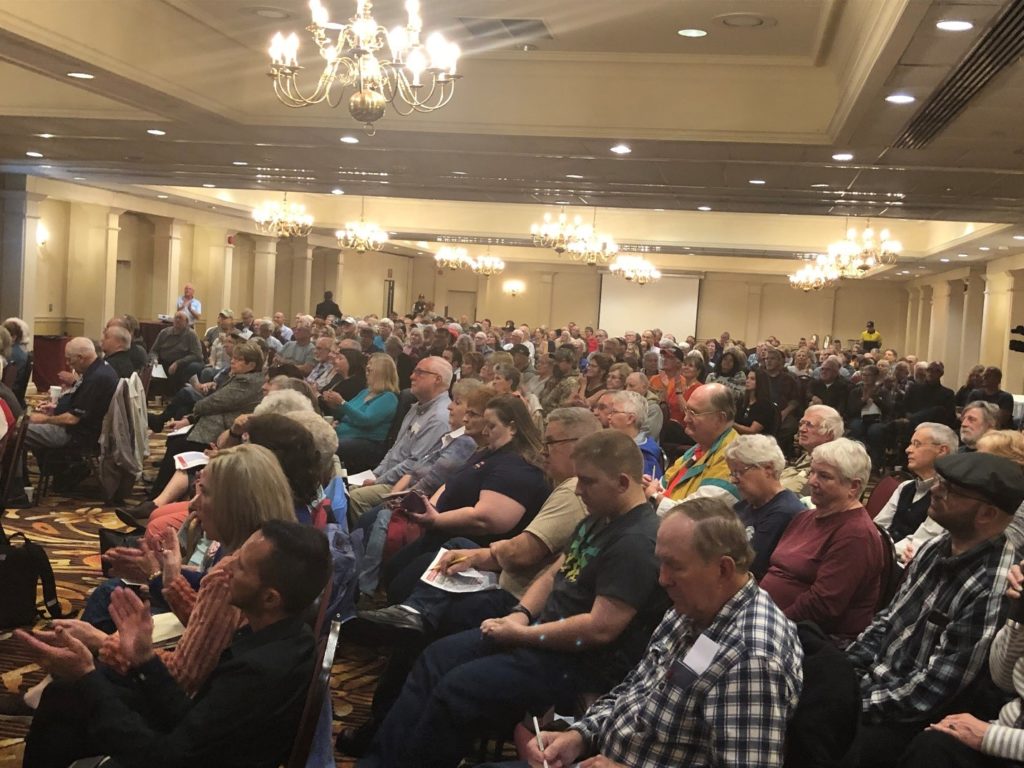 Hiking on the Appalachian Trail… Again!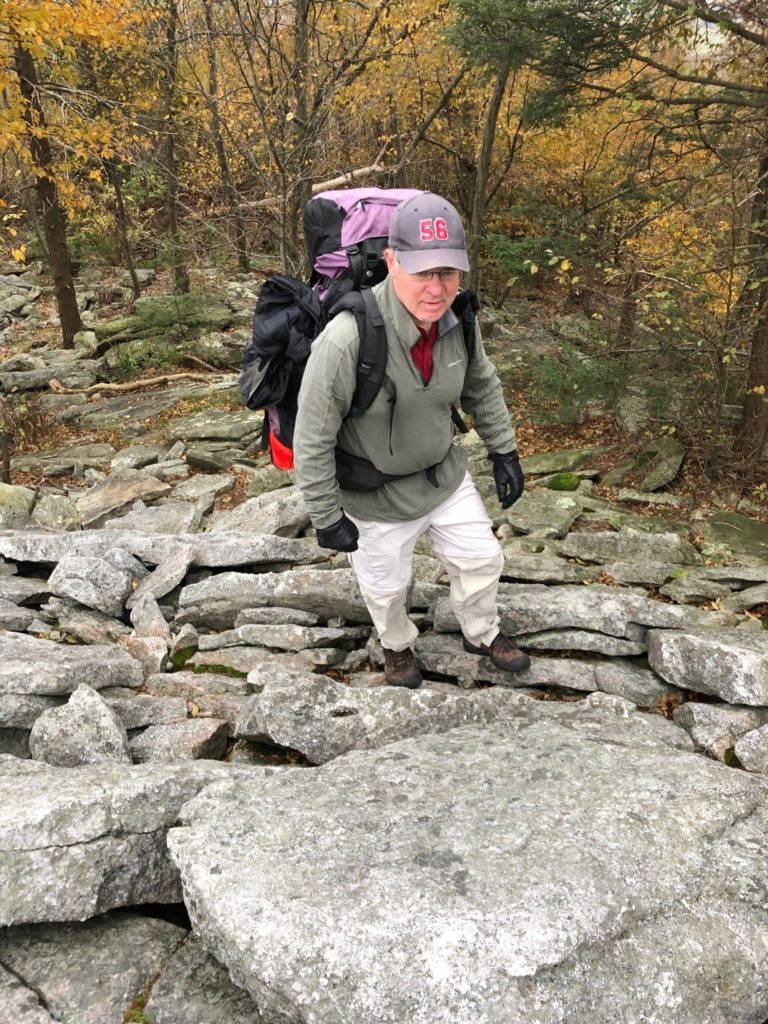 This weekend, my son AJ and I hiked one of the most rocky and difficult parts of the Appalachian Trail, the section between Lehigh Furnace and Route 309 in West Penn Township. For me, it was the first time I'd strapped on a 30-pound backpack and walked that particular section of the trail since 1984 when I guided a group of scouts through those rocks and crevices.
While I would not suggest the "Knife's Edge" (aptly named) to the casual hiker, the nearby Bake Oven Knob is a beautiful hike that most can easily enjoy.
This was an excellent reminder of how scenic and beautiful this area can be! The sight of the sunset as I set up our tent and boiled the water for our freeze-dried mystery dinner (yum) with my son on one of our rare weekends together is not something I will soon forget!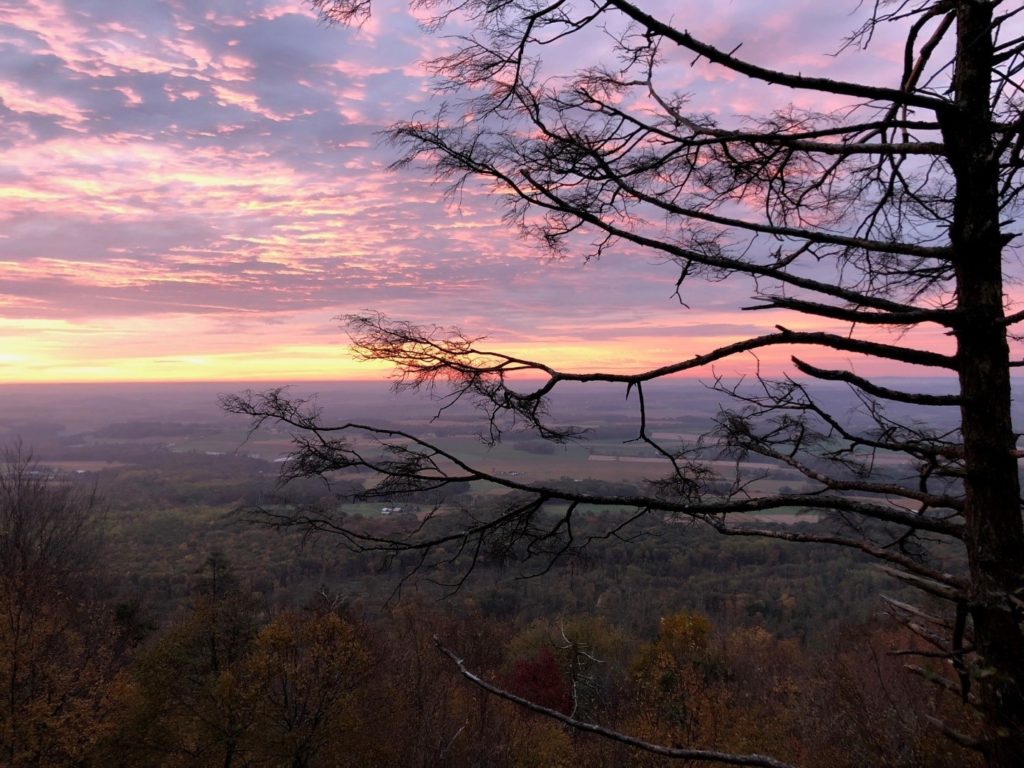 Getting the band back together in Coaldale's Angela Triplex Theatre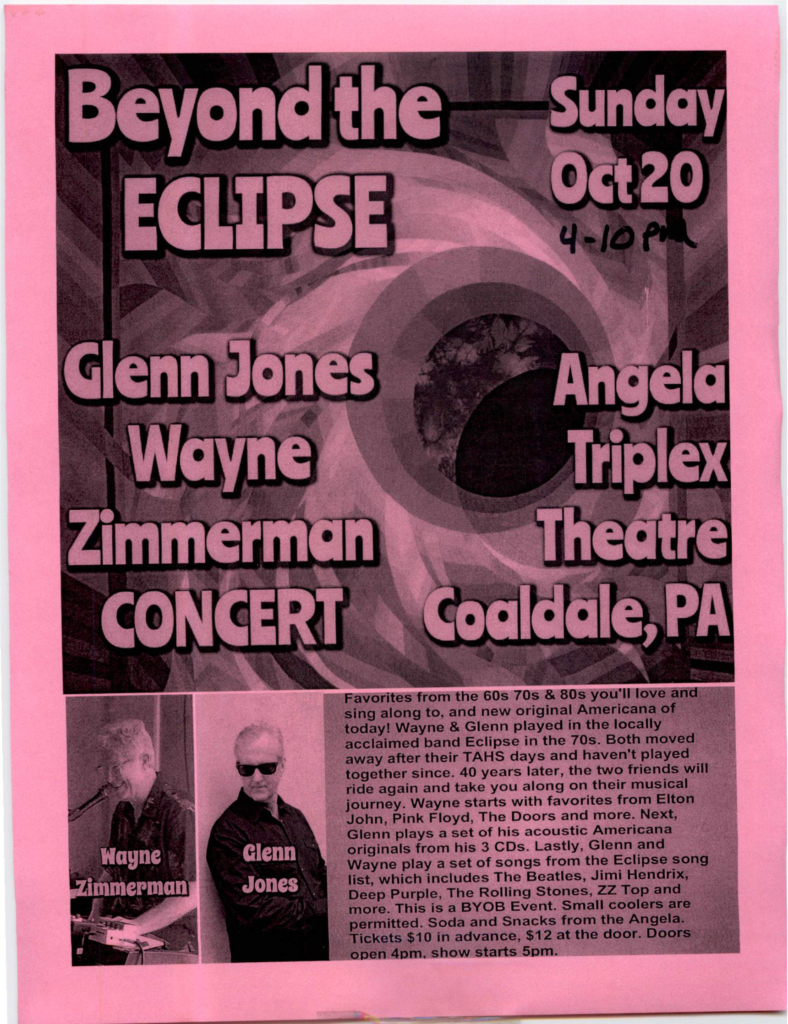 After the hike, I really enjoyed seeing two old high school friends- Glenn Jones and Wayne Zimmerman—perform on the stage together for the first time since the 1970s. I've known Wayne since we were Cub Scouts, and Glenn and I practiced together in the Tamaqua High School Raider Band tenor saxophone section for several years.
Welcome home guys, and congratulations on an excellent show. While my two terriers flee in terror on those rare occasions when I pull my tenor from its case, it was obvious to all that Glenn and Wayne's musical talents have continued to grow.
Conservative Approaches to Clean Energy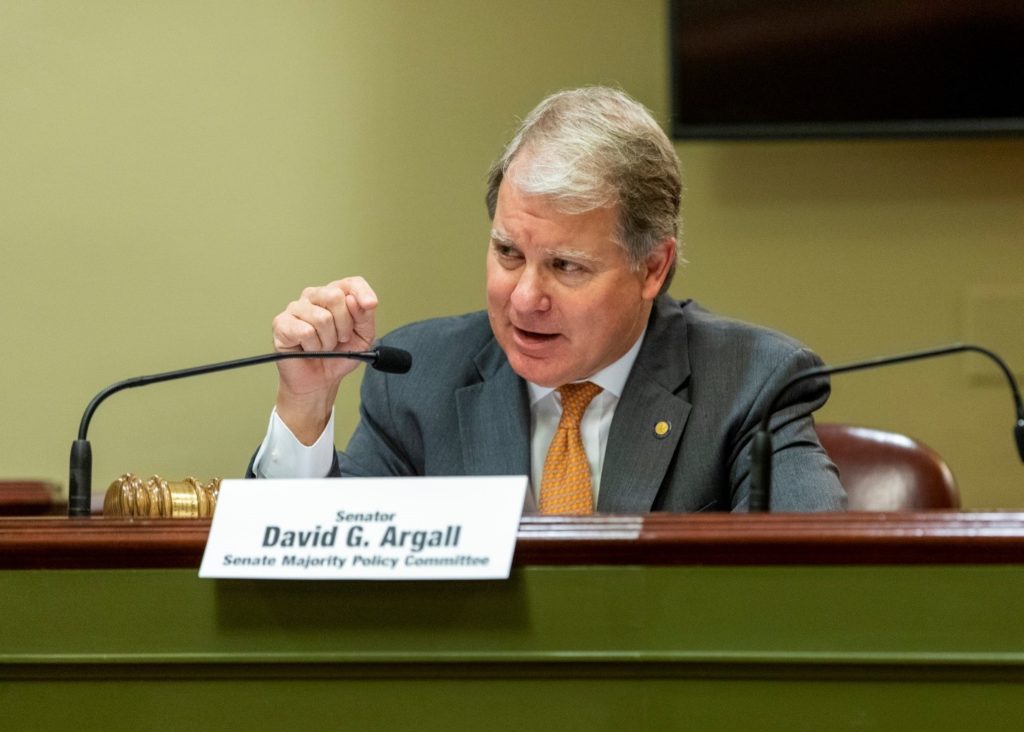 This week at the Capitol, the Senate Majority Policy Committee, which I chair, conducted a public workshop on conservative approaches to renewable energy to balance environmental and economic concerns. The workshop included representatives from Penn State, farmers, the solar industry, and the coal refuse industry.

You can watch the hearing here.
Murders by Parolees!
On Tuesday, October 22, the Senate Judiciary Committee held a public hearing to review the report prepared by the Pennsylvania Department of Corrections (DOC) regarding the recent increase in murders by parolees. If this trend continues, it presents a clear and present danger to our communities. It is important to ensure that these violent crimes are prevented in the future!
This Week's Visitors to the Capitol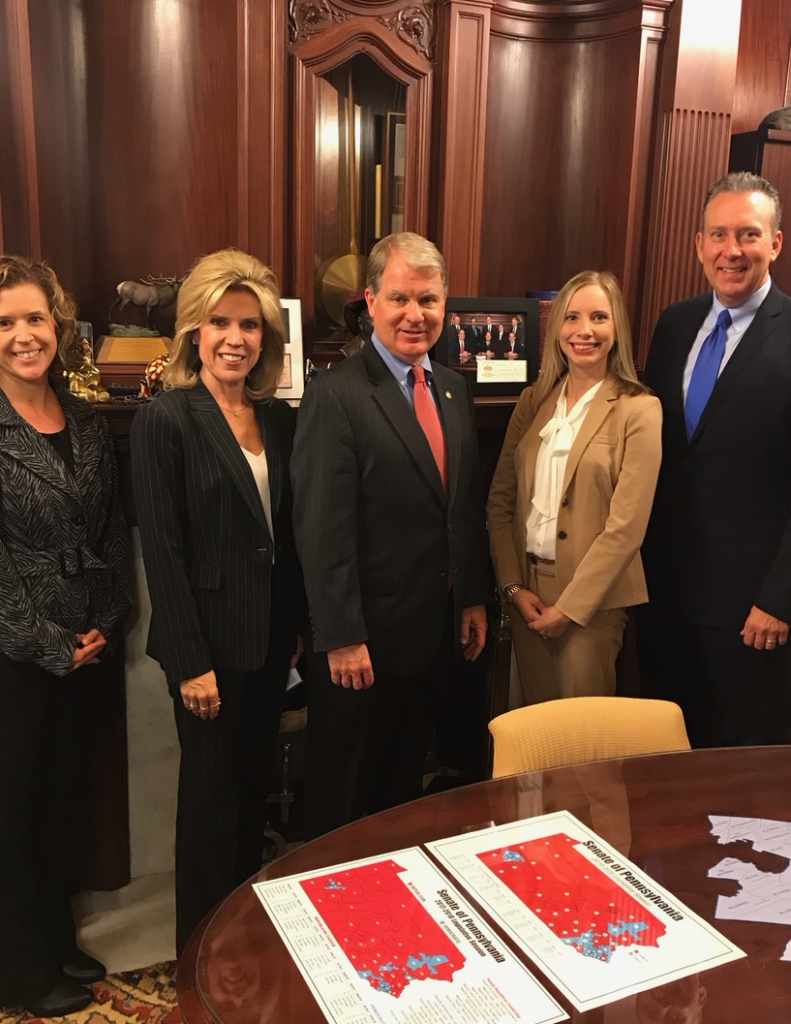 The Berks County IU leadership visited me at the Capitol this week. Their Message: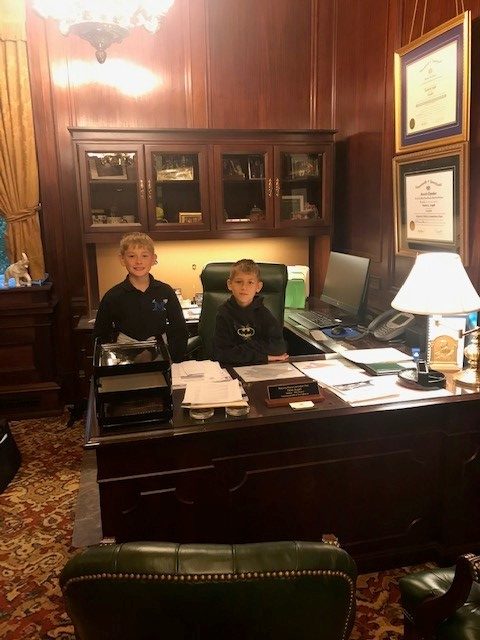 Two of my youngest constituents also visited me: Chase (10 years old) and Caden (7 years old) Zimerofsky. They toured my historic office and visited with my staff!
New PENNDOT Grants Available
PennDOT will be accepting applications for the Green Light-Go Funding Program from October 21, 2019, through January 10, 2020. It is estimated there will be approximately $10 million available in State Fiscal Year 2020-21 for the competitive application and reimbursement grant program for existing traffic signal improvements.
Please visit the PennDOT Traffic Signal Portal's Green Light-Go page for more information.
New Argall Report: Protecting our Local Energy Industry
This month's Argall Report focuses on highlights from a news conference at the Panther Creek Energy Facility in Nesquehoning to announce new legislation to support the threatened coal refuse industry in Pennsylvania.
Passing this bill was a successful bipartisan effort during this year's budget debate. To date, over 7,000 acres of abandoned mine land has been reclaimed and more than 1,200 miles of polluted streams have been cleaned up by the private sector. You can watch the program here.
New Survey Question
Recently, the Governor signed an executive order mandating that Pennsylvania join the Regional Greenhouse Gas Initiative (also known as RGGI).
Do you believe that the Governor was right with his move to mandate that Pennsylvania join RGGI by executive order, without the support of the House of Representatives or the Senate?
You can answer a survey question regarding this issue here.