In this update:
$1 Million Awarded to Fight Blight, Build New Housing
Voter Registration Deadline is Oct. 24
Alvernia University's Pottsville CollegeTowne
Continuing the Cleanup of the Schuylkill River
How Can We Solve the Labor Shortage in Schuylkill, Carbon, and Luzerne Counties?
Scam Jam/Fraud Bingo
Protecting Yourself from Cybercriminals
Families Can Begin Applying Now for 2023-24 College Aid
---
$1 Million Awarded to Fight Blight, Build New Housing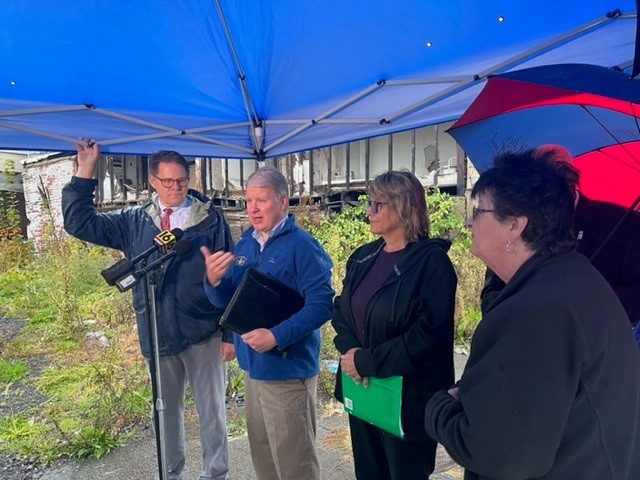 Rep. Tim Twardzik and I announced a $1 million state grant to fight blight in Schuylkill County this week, including one of the most blighted sites in the entire region.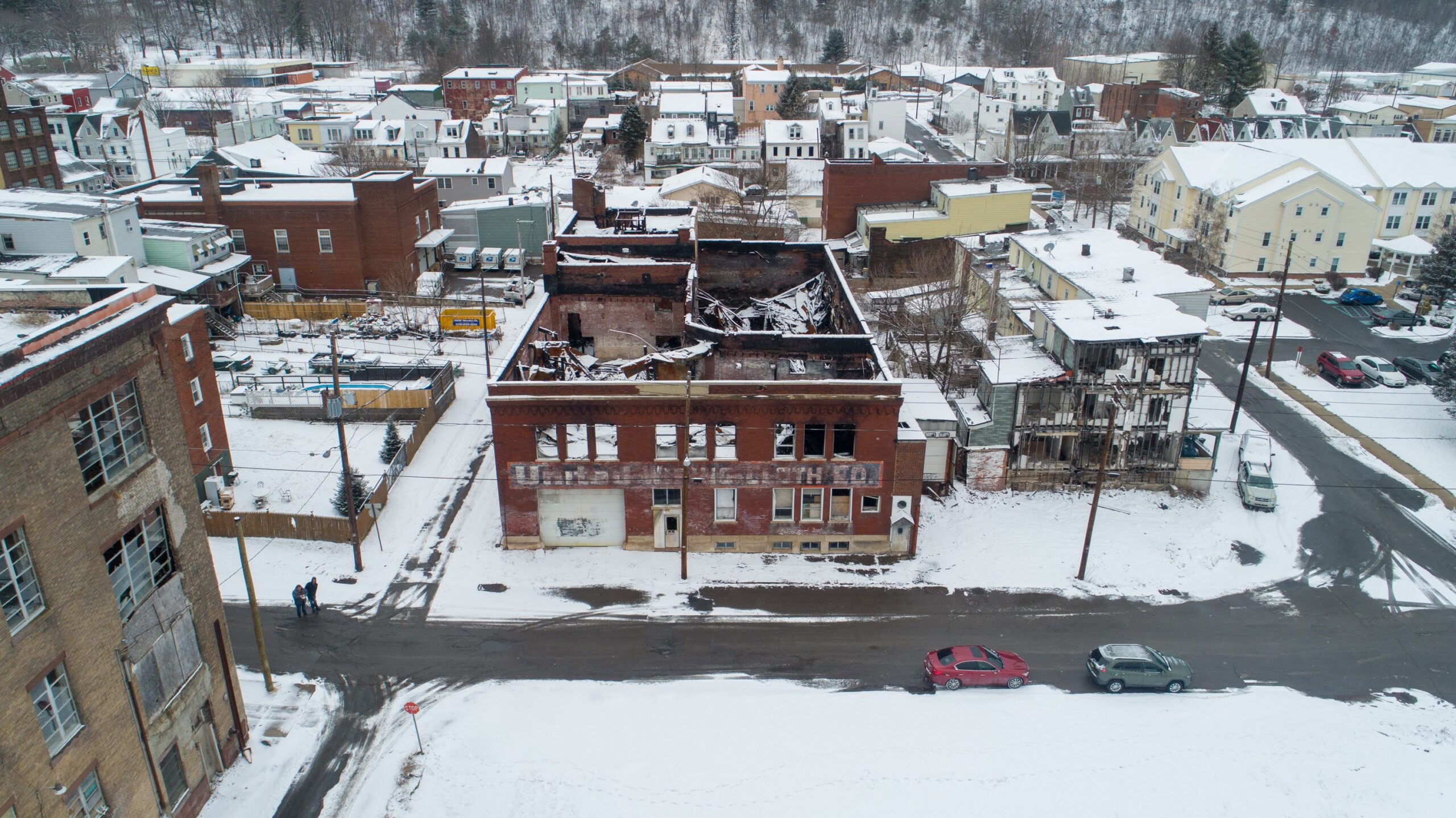 $500,000 will demolish over 20 blighted and decaying buildings in Shenandoah, including the fire-damaged factory pictured above, to clear the property for 36 future residential units for senior citizens. As Rep. Twardzik said, "This is a HUGE deal for Shenandoah." It would not be possible without the public private partnership of Michael and Patricia O'Connor of Par King, Inc., the Schuylkill County Redevelopment Authority, and the Borough of Shenandoah.
An additional $500,000 will be awarded to Schuylkill County to remove more blighted properties. Previous grants removed 79 badly deteriorated properties in 18 different communities, including Pottsville, Minersville, Girardville, Tower City, Palo Alto, Porter Township, Orwigsburg, Tamaqua, and Shenandoah.
Voter Registration Deadline is Oct. 24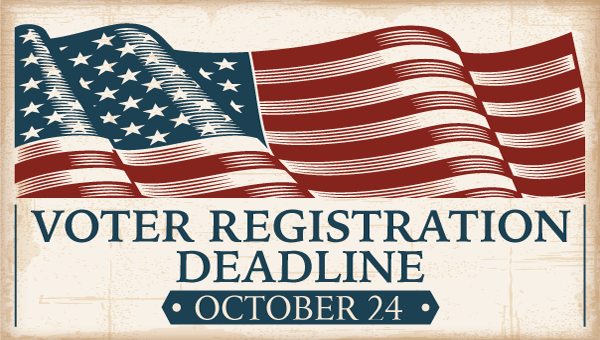 Monday, Oct. 24 is the last day to register for the Nov. 8 general election.
You can submit your application:
If you are on active duty in the military, or you are a hospitalized or bedridden veteran, you can register at any time. See www.fvap.gov for more information.
Polls are open on election day from 7 a.m. to 8 p.m. The last day to request a mail-in or absentee ballot is Nov. 1. If you have any questions, you can call 1-877-VOTESPA (1-877-868-3772).
Alvernia University's Pottsville CollegeTowne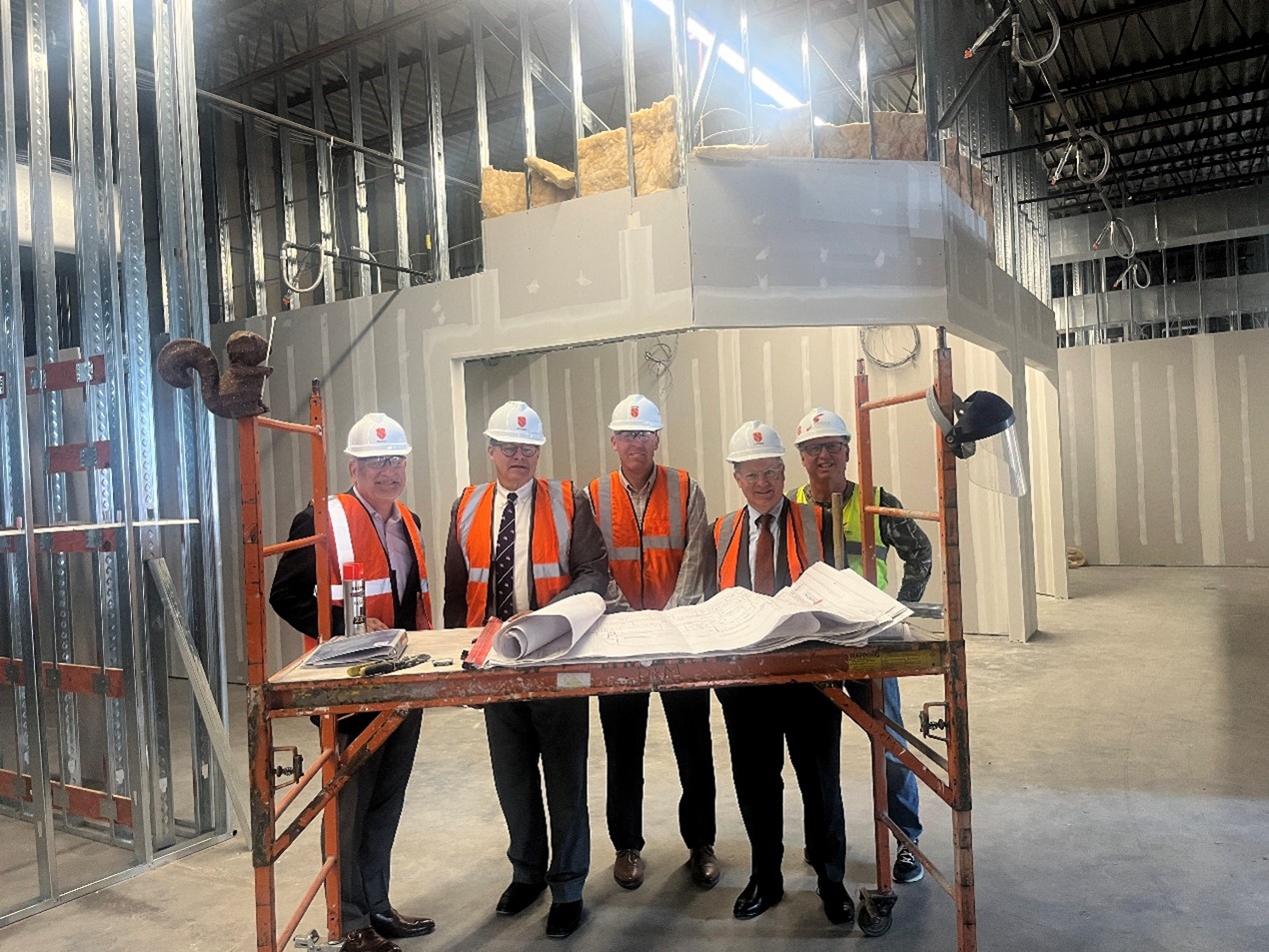 From Left to Right: Alvernia President John Loyack, Rep. Tim Twardzik, Alvernia Vice President for Institutional Advancement Thomas Minick, me, Schlouch, Inc. President Barry Schlouch
The construction of Alvernia University's Pottsville CollegeTowne campus is very impressive, as we were able to tour the building this week. The campus will open to students in January.
I worked with Representatives Twardzik, Kerwin, and Knowles to secure a $3.125 million grant to help transform a vacant building into a state-of-the-art college campus. Congressman Dan Meuser secured an additional $2 million federal grant for this critical component of Pottsville's ongoing revitalization.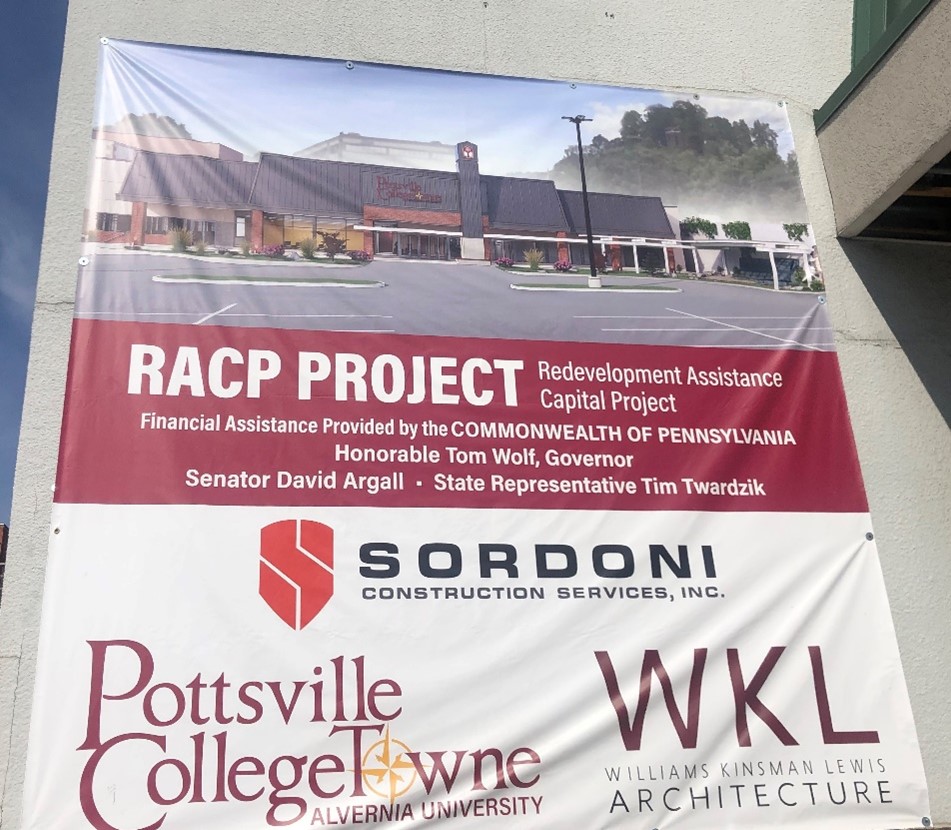 Continuing the Cleanup of the Schuylkill River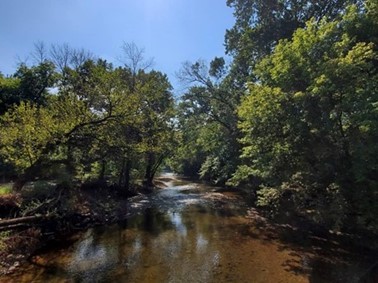 A project by the Schuylkill Headwaters Association to reclaim one hundred acres of abandoned mine land near Schuylkill Haven to reduce water pollution in the Schuylkill River was awarded $292,450 from the Pennsylvania Department of Environmental Protection.
I remember the days when the Schuylkill River ran black and orange and was one of the most polluted waterways in the country, before many dedicated volunteers stepped up to restore it to its former glory. This competitive grant will be a huge boost to the efforts to continue the incredible progress that has been made to clean up the rivers and creeks in Schuylkill County.
How Can We Solve the Labor Shortage in Schuylkill, Carbon, and Luzerne Counties?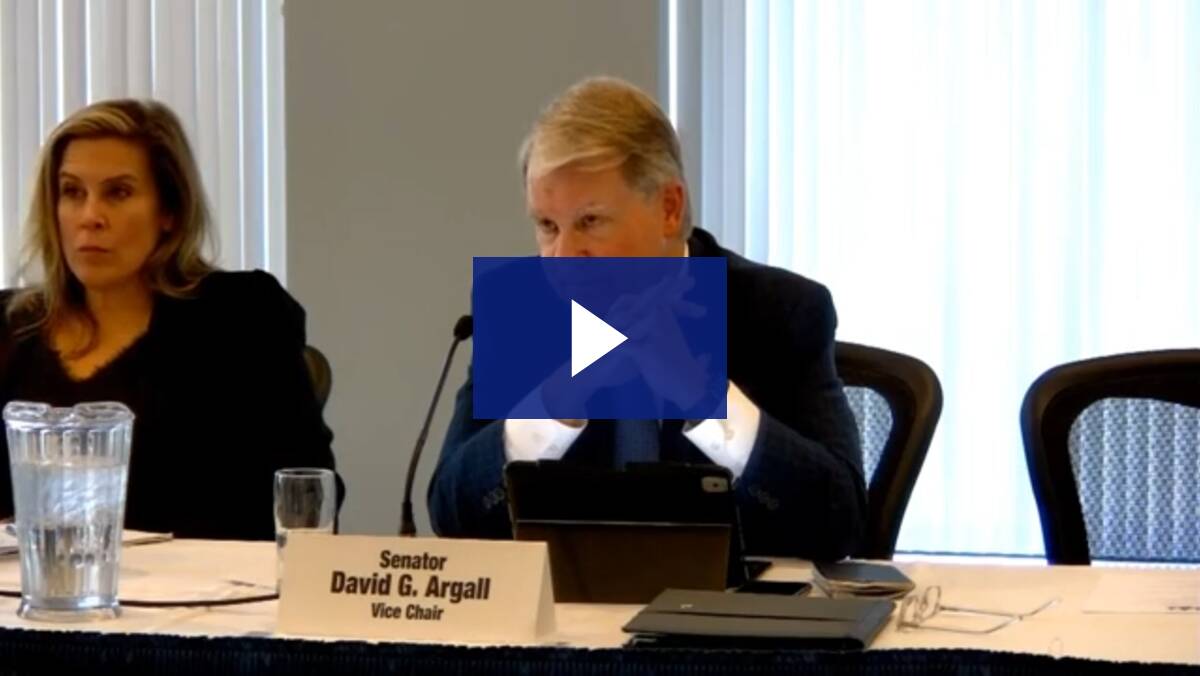 Recently, due to successful efforts to bring new jobs to Schuylkill, Luzerne, and Carbon Counties, I've been hearing a new concern from local employers: they can't find enough employees. I joined Senators John Yudichak, Lisa Baker, and Camera Bartolotta at a public hearing this week discussing how we can solve this problem.
I asked multiple panelists, including Acting Deputy Secretary for Workforce Development Dan Kuba, for their thoughts on how we can solve this labor shortage and improve our economy. They pointed to a variety of solutions, including improving career pipelines in schools, better collaborating with local employers to address their needs, and improving transportation and housing options.
Scam Jam/Fraud Bingo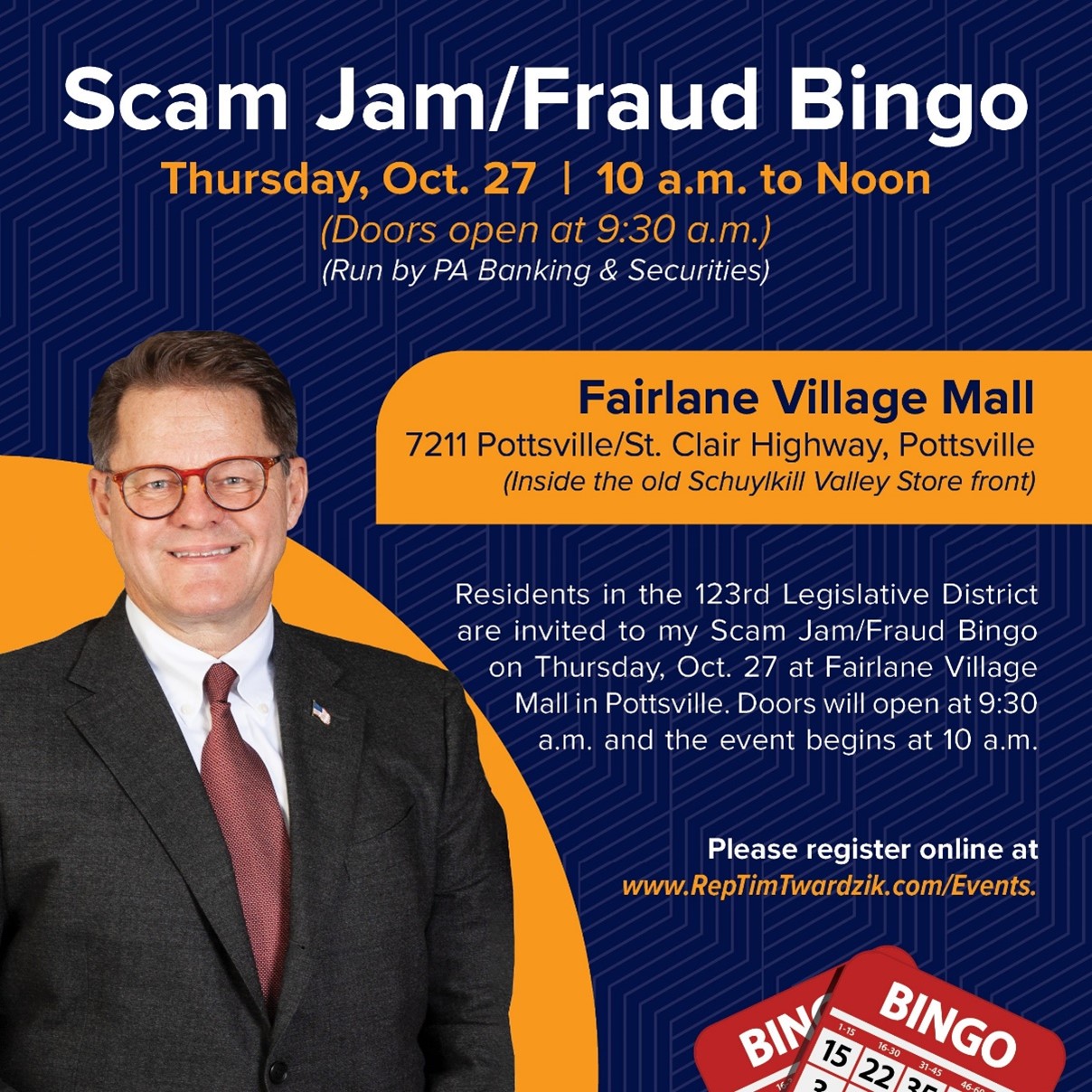 Rep. Tim Twardzik will be hosting a Scam Jam/Fraud Bingo on Thursday, Oct. 27, at the Fairlane Village Mall in Pottsville. Doors will open at 9:30 a.m. and the event begins at 10 a.m.
To register, call Rep. Twardzik's office at 570-794-4039 or visit his website.
Protecting Yourself from Cybercriminals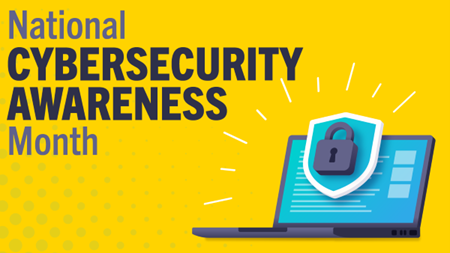 October is Cybersecurity Awareness Month, a good time to brush up on the tips for staying one step ahead of criminals intent on stealing your personal information and committing other online crimes.
There are four easy ways to protect yourself online:
Think Before You Click: If a link looks a little off, think before you click. It could be an attempt to get sensitive information or install malware.
Update Your Software: If you see a verified software update notification, act promptly and turn on automatic updates.
Use Strong Passwords: Use passwords that are long, unique and randomly generated. Use password managers to generate and remember different, complex passwords for each of your accounts. A passwords manager will encrypt passwords, securing them for you.
Enable Multi-Factor Authentication: You need more than a password to protect your online accounts, and enabling MFA makes you significantly less likely to get hacked.
You can find more detailed information on these and other cybersecurity issues in this Cybersecurity and Infrastructure Security Agency public toolkit.
Families Can Begin Applying Now for 2023-24 College Aid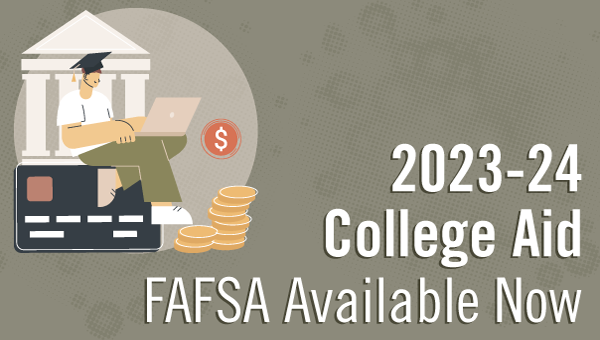 PA college students have left millions of dollars in aid on the table by not completing their Free Application for Federal Student Aid (FAFSA). Families can get a head start on the 2023-24 FAFSA now.
The FAFSA is an application required to apply for federal student aid such as federal grants, work-study and loans to help pay for college. To apply and qualify for a Pennsylvania state grant, learners must have their FAFSA on file as well.
The high school class of 2021 left behind an estimated $3.75 billion in Pell grants nationwide by not completing the FAFSA – dollars that students do not have to repay. The General Assembly approved a $220 million increase in funding for higher education institutions in the 2022-23 state budget