In this update:
House Votes to Hold Philadelphia District Attorney Larry Krasner in Contempt
Wednesday: Join my Telephone Town Hall
Meeting New Constituents in Luzerne County
Roundtable Features Schuylkill County Legislators
A Bipartisan Push to Protect our Students
Celebrating Our Enduring Constitution
September Argall Report: Pennsylvania's State Parks
We're Still Collecting Items for Area Food Banks
---
House Votes to Hold Philadelphia District Attorney Larry Krasner in Contempt
The House voted 162-38 this week to hold Philadelphia District Attorney Larry Krasner in contempt for refusing to cooperate with subpoenas from a House investigation into his office's response to the record levels of violent crime in the city. This strongly bipartisan, rare step shows the severity of the crisis of lawlessness facing Pennsylvania's largest city.
If DA Krasner continues to refuse to cooperate with this investigation, the General Assembly may have no choice but to proceed with impeachment.
Wednesday: Join my Telephone Town Hall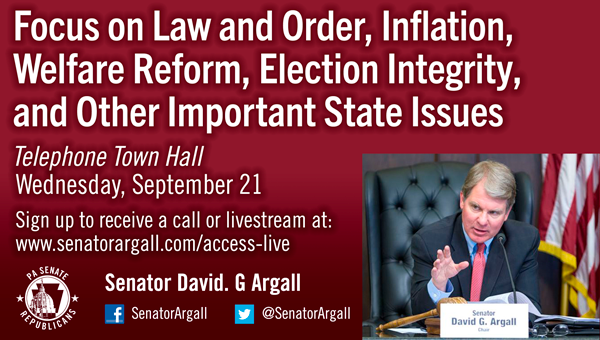 I will be hosting a one-hour telephone town hall on Wednesday, September 21st starting at 6:00 p.m. Callers will have the chance to ask me questions about any state government-related issue – including rising crime rates, inflation, welfare reform, and election integrity.
Visit this website to sign up to receive a call or to livestream the event: https://www.senatorargall.com/access-live/
Meeting New Constituents in Luzerne County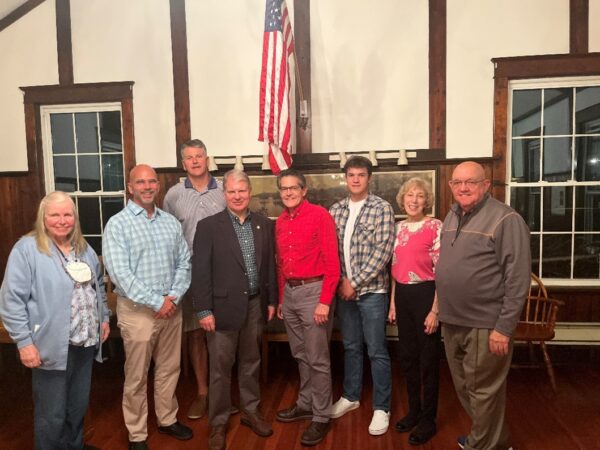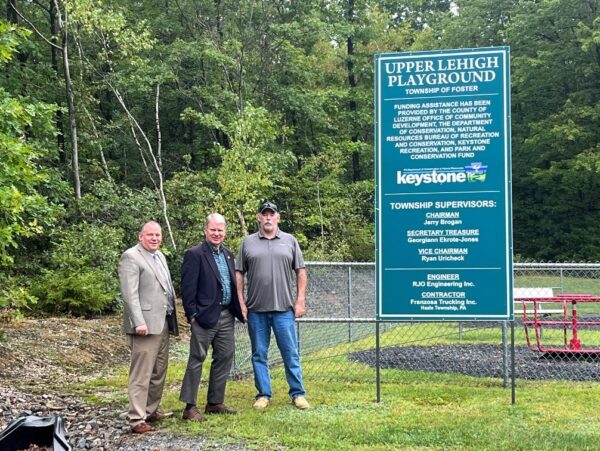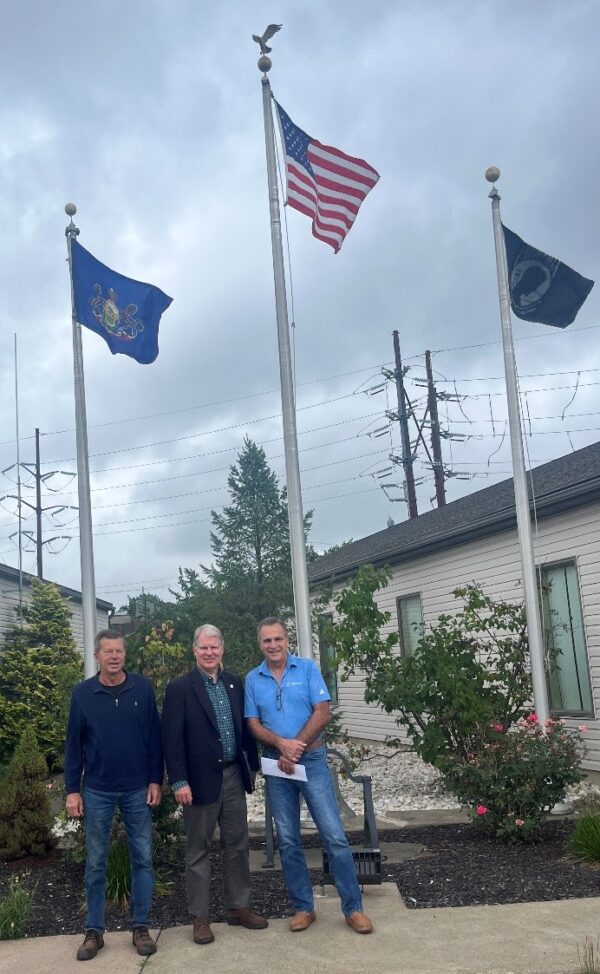 I was invited to Bear Creek Village Borough, Hazleton, Foster Township, and Hazle Township this week to hear their state government priorities.
As their new Senator, due to the 2022 map drawn by the bipartisan Legislative Reapportionment Commission, these meeting were very helpful to me as I listened to their suggestions regarding infrastructure, property taxes, and health care. Of special interest was a visit to the tiny old coal-mining village of Upper Lehigh, Foster Township—where my Great Grandmother Howells was born and raised in the 1880s!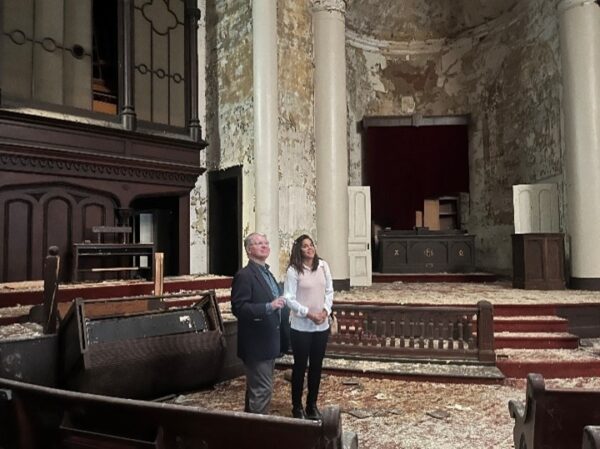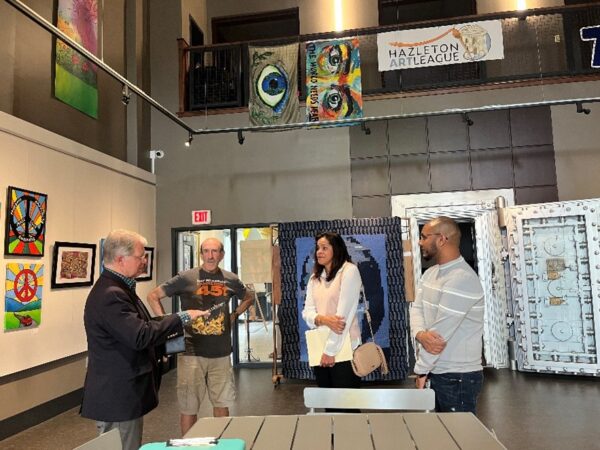 I also met with Downtown Hazleton Alliance for Progress (DHAP) Executive Director Yoshie Gonzalez to discuss their efforts to bring new jobs into downtown Hazleton. We visited the Hayden Family Center for the Arts and the currently blighted St. Paul's Church at West Green St.– one successful revitalization effort and another that's in much need of renovations, as you can see above!
Breathing new life into old towns, small and large, is an important part of my job as the Senator for this district in Luzerne, Carbon, and Schuylkill Counties.
Roundtable Features Schuylkill County Legislators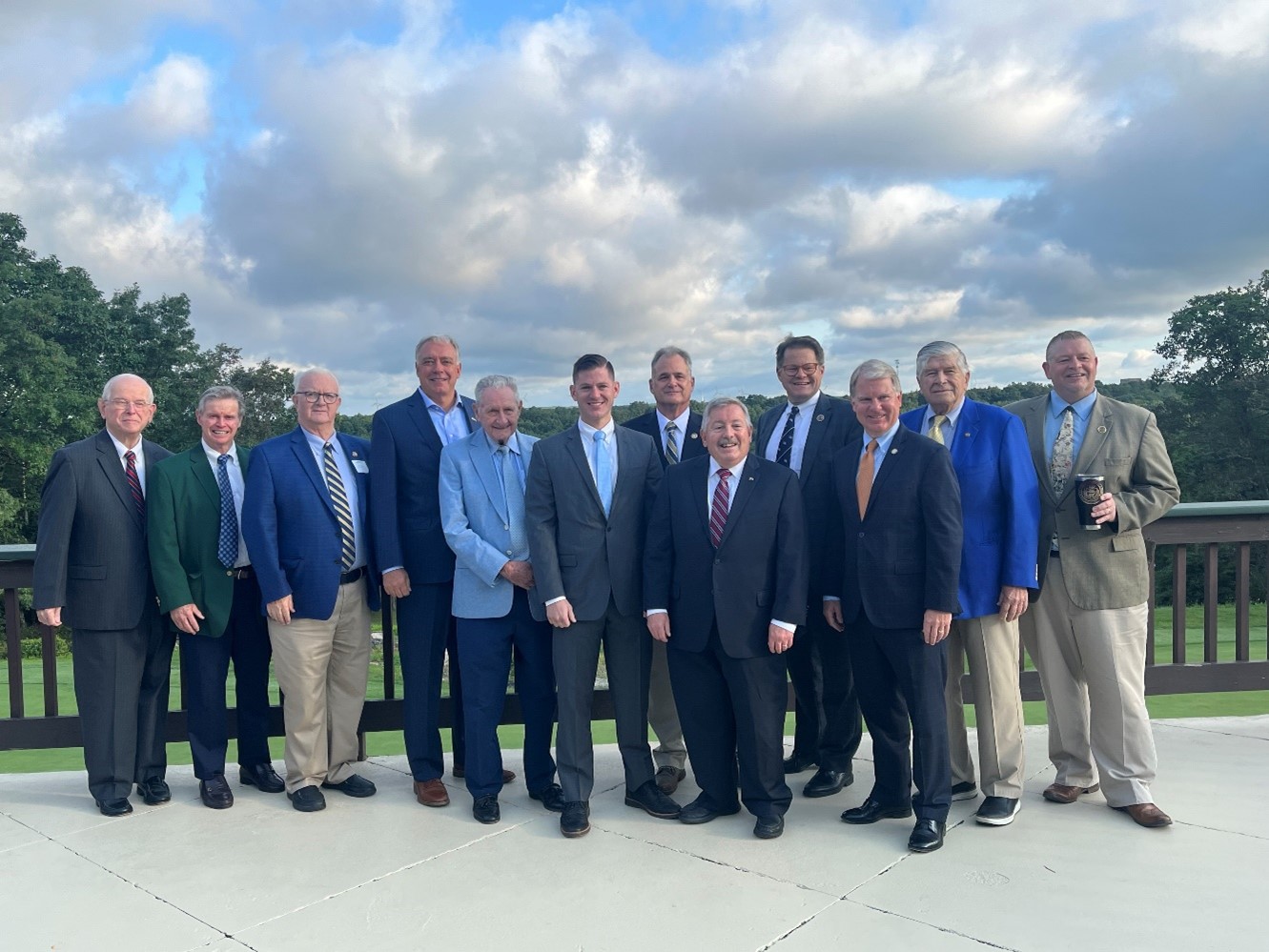 Thursday was a truly special day– The Schuylkill Chamber of Commerce and the Schuylkill County Historical Society hosted a first ever legislative roundtable featuring bipartisan members of the state Senate and House who have represented Schuylkill County since the 1960s. We discussed the many ways that the General Assembly has changed in the past 50 years – to some of the older members, it's almost unrecognizable now!
A Bipartisan Push to Protect our Students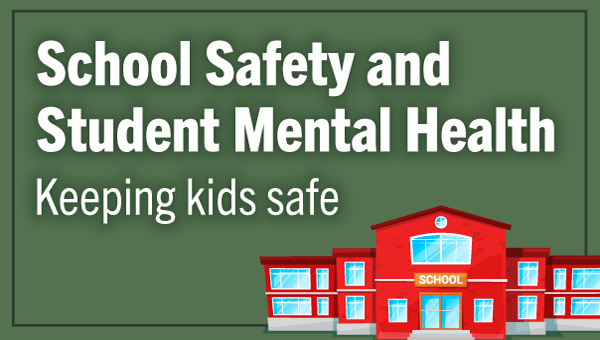 As students return to the classrooms for a new school year, many parents, teachers, and students are once again considering how to best ensure that our schools are safe. The General Assembly took bipartisan action as part of this budget to fund physical security enhancements and programs to provide mental health support in schools.
I wrote an opinion piece for the Republican Herald about this effort, which you can read here.
Celebrating Our Enduring Constitution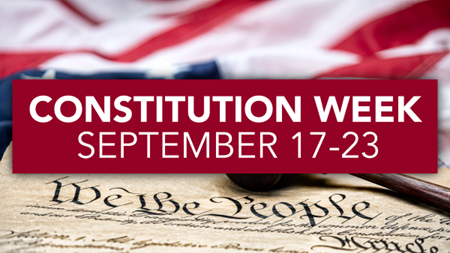 On Sept. 17, 1787, in Philadelphia, the Founding Fathers signed the most influential document in American history, the U.S. Constitution.
We the People of the United States, in Order to form a more perfect Union, establish Justice, insure domestic Tranquility, provide for the common defence, promote the general Welfare, and secure the Blessings of Liberty to ourselves and our Posterity, do ordain and establish this Constitution for the United States of America.
It recognizes that we are born with rights that government did not grant and cannot take away. Every legislator takes an oath to support, obey, and defend the U.S. Constitution and the Pennsylvania Constitution.
September Argall Report: Pennsylvania's State Parks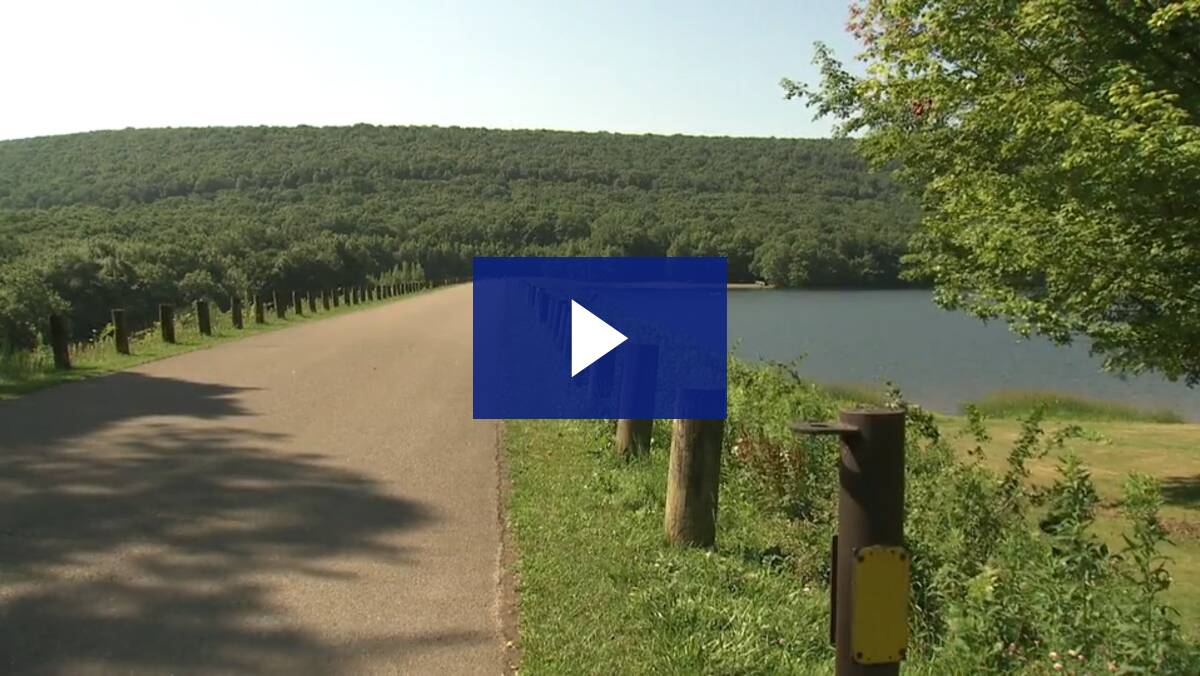 The September edition of my local TV program features a tour of Locust Lake State Park.
As part of this year's state budget, I supported new funding for Pennsylvania's parks and outdoor recreation programs. A new state grant program totaling $100 million will support the repair, rehabilitation and development of state parks and forest areas AND local and regional projects promoting greenways, trails, open space, and heritage areas to increase public access to nature.
Pennsylvania has been a bipartisan leader in conservation for more than one hundred years, since the days of President Theodore Roosevelt. Our beautiful state parks are an important part of those conservation efforts, which we need to continue so that Pennsylvania's natural beauty will be accessible for generation to come, for our future grandchildren and great grandchildren.
We're Still Collecting Items for Area Food Banks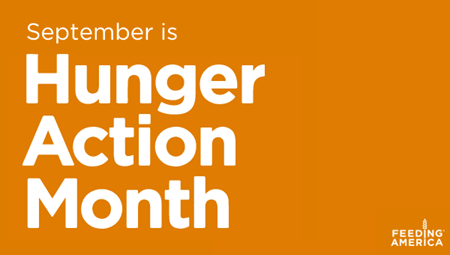 Throughout Hunger Action Month, my district offices are collecting non-perishable items to be given to food banks in our communities.
Neighbors helping neighbors is the best form of charity and it's one of the many traditions that make our country great. Please consider making a donation to help a family in need.