In this Update:
Combatting Obnoxious Odors in Western Schuylkill
German and American State Legislators to Discuss Revitalizing Old Towns
Cleaning Up Waste Coal, One Mountain at a Time
Assisting Carbon Seniors
A Busy Saturday in Schuylkill, Carbon, and Luzerne Counties
Argall Report: Breathing New Life into Old Communities, Just Like Jim Thorpe
Tax-Free Savings Accounts for People with Disabilities
Remembering the Sept. 11, 2001 Attacks
---
Combatting Obnoxious Odors in Western Schuylkill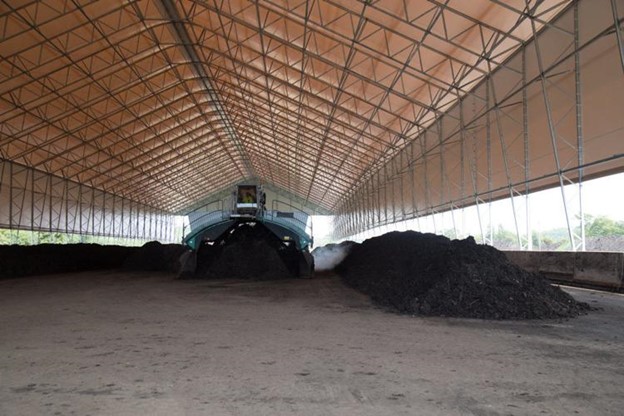 Photo by Lindsey Shuey/ Staff Photographer for the Republican Herald
This week, I met with several people about their continued concerns with the obnoxious odors affecting many people's homes in western Schuylkill County. Rep. JoAnne Stehr and I continue to work together to resolve this problem. While some people have told us that the problem has improved in recent months, others remind us that this issue remains a major problem for many of the people of this area.
After Rep. Stehr and I shared these complaints with the Department of Environmental Protection, DEP determined earlier this year that a composting facility, Natural Soil Products, would be fined $50,000 and forced to make major changes to their operations. Their deadline to install a new multi-million-dollar system to end these odors is October 15th. Further action against the company will be taken if they continue to fail to fix this problem, with the threat of daily fines.
Should you continue to suffer from these noxious smells, please register the nature and the time of your complaint at the DEP hotline at 570-826-2511. In addition, please do not hesitate to contact any of my local offices if you have additional information which will help me to resolve this issue, which has already impacted too many people for far too long.
German and American State Legislators to Discuss Revitalizing Old Towns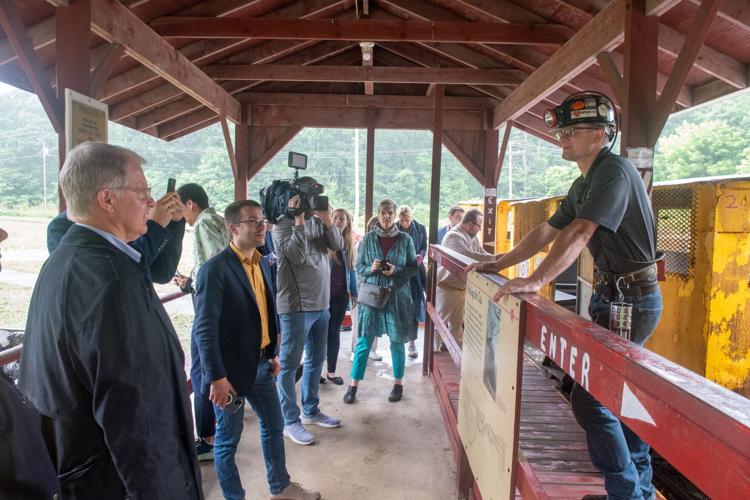 Photo by David McKeown, Staff Photographer for the Republican Herald
On Wednesday from 11 a.m. to 12:15 p.m., I will be participating in a discussion with state legislators from across the United State AND Germany about how we can work to breathe new life into older industrial communities—such as the towns, large and small, which I represent in Carbon, Luzerne, and Schuylkill Counties. Visit this link to register if you would like to listen in.
Earlier this summer, I welcomed a delegation of 14 German and American state legislators, from six different political parties, from Berlin to Oklahoma and New Mexico, to Pennsylvania for three days. We've been participating in a program to learn new strategies from each other, visiting Harrisburg, Philadelphia, and Jim Thorpe – the tour was recapped in a recent edition of the Argall Report.
Cleaning Up Waste Coal, One Mountain at a Time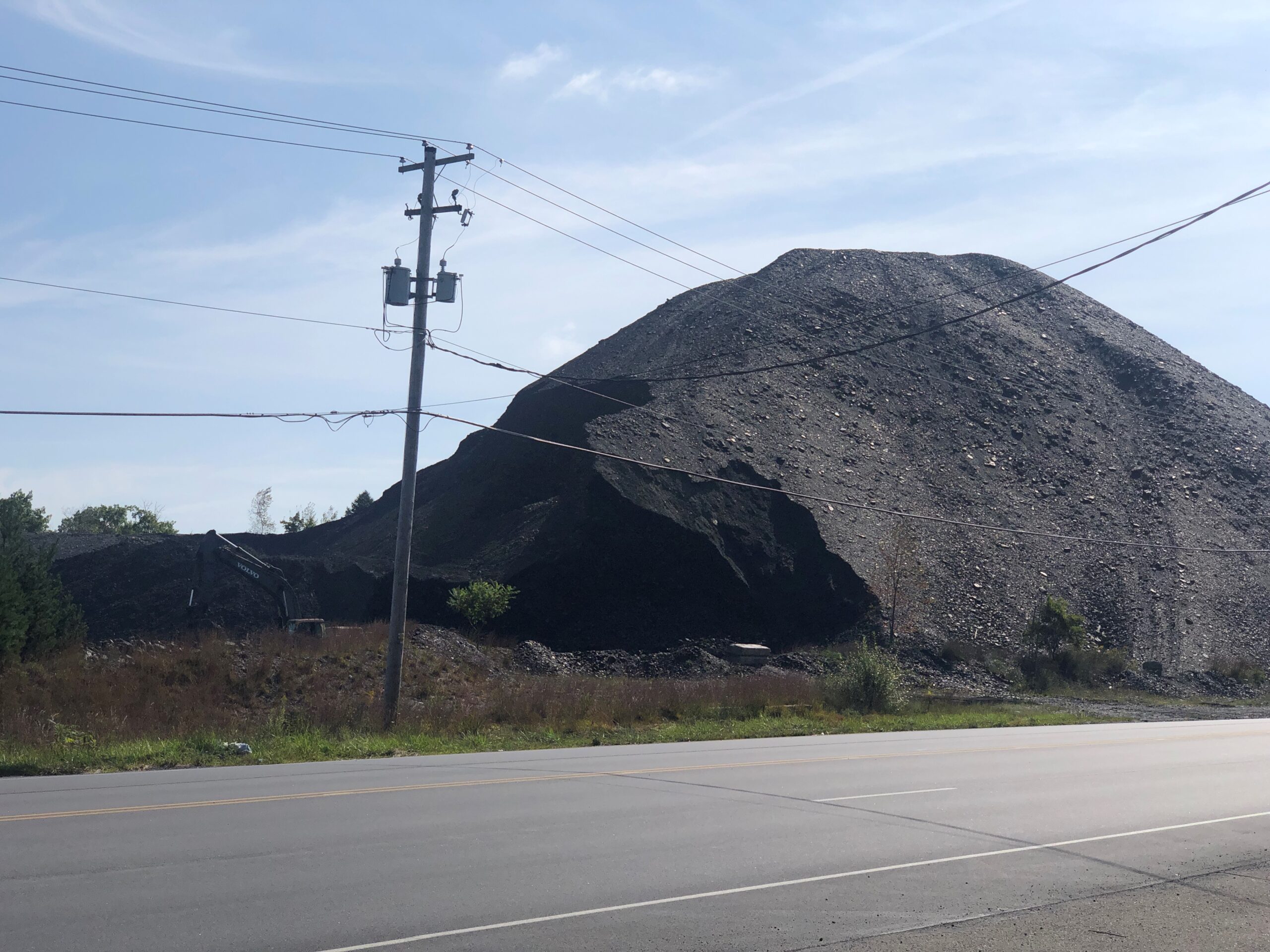 Ever since we can all remember, this mountain of waste coal has towered over the small village of Beaver Brook, on the border of Luzerne, Carbon, and Schuylkill Counties….But now, it's beginning to disappear, truckload by truckload.
All across our region, we've witnessed similar mountains vanish, due to the continuing demand by our local waste coal electric power plants, as well as the much-increased demand for northeastern PA anthracite since Russian coal is no longer wanted by much of the free world.
More green hills, and fewer black and grey wastelands in our back yards…. that's truly a win-win solution for our communities, small and large, in terms of our local economy AND our environment.
Assisting Carbon Seniors
To everyone who attended or volunteered their time at the Carbon County Senior Citizens Expo sponsored by Rep. Doyle Heffley and me – THANK YOU for making this day a huge success! About 1,000 people attended.
I'll be hosting more of these events in Schuylkill and Luzerne Counties. Rep. Dane Watro, Rep. Mike Cabell and I will be at the Laurel Mall in Hazle Township on Thursday, September 21st. Rep. Jamie Barton will be at the Orwigsburg Veterans Community Memorial Hall on Friday, September 29th. Rep. Stehr will be at the Pine Grove Host Hook and Ladder on Friday, September 15th.
A Busy Saturday in Schuylkill, Carbon, and Luzerne Counties
If you're looking for something to do Saturday, there are quite a few local events to check out – I've been invited to all of them!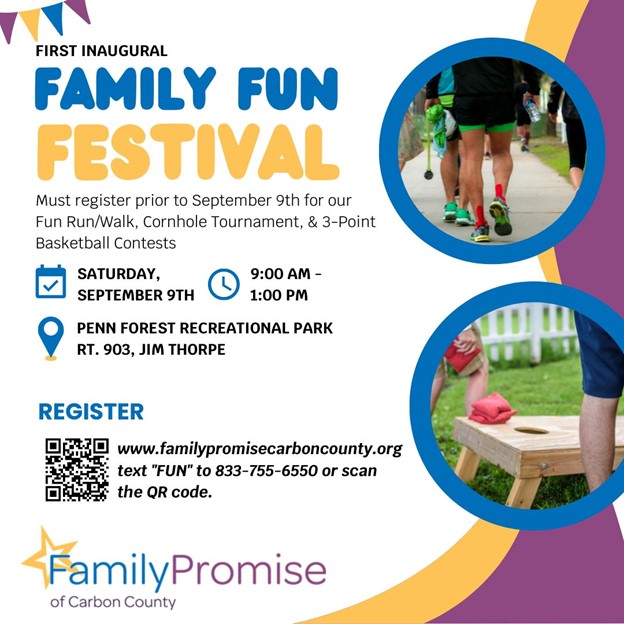 Family Promise of Carbon County PA is hosting their first ever Family Fun Day from 9 a.m. – 1 p.m. Since 2011, Family Promise has provided shelter, mental health care, housing assistance, and more in Carbon County.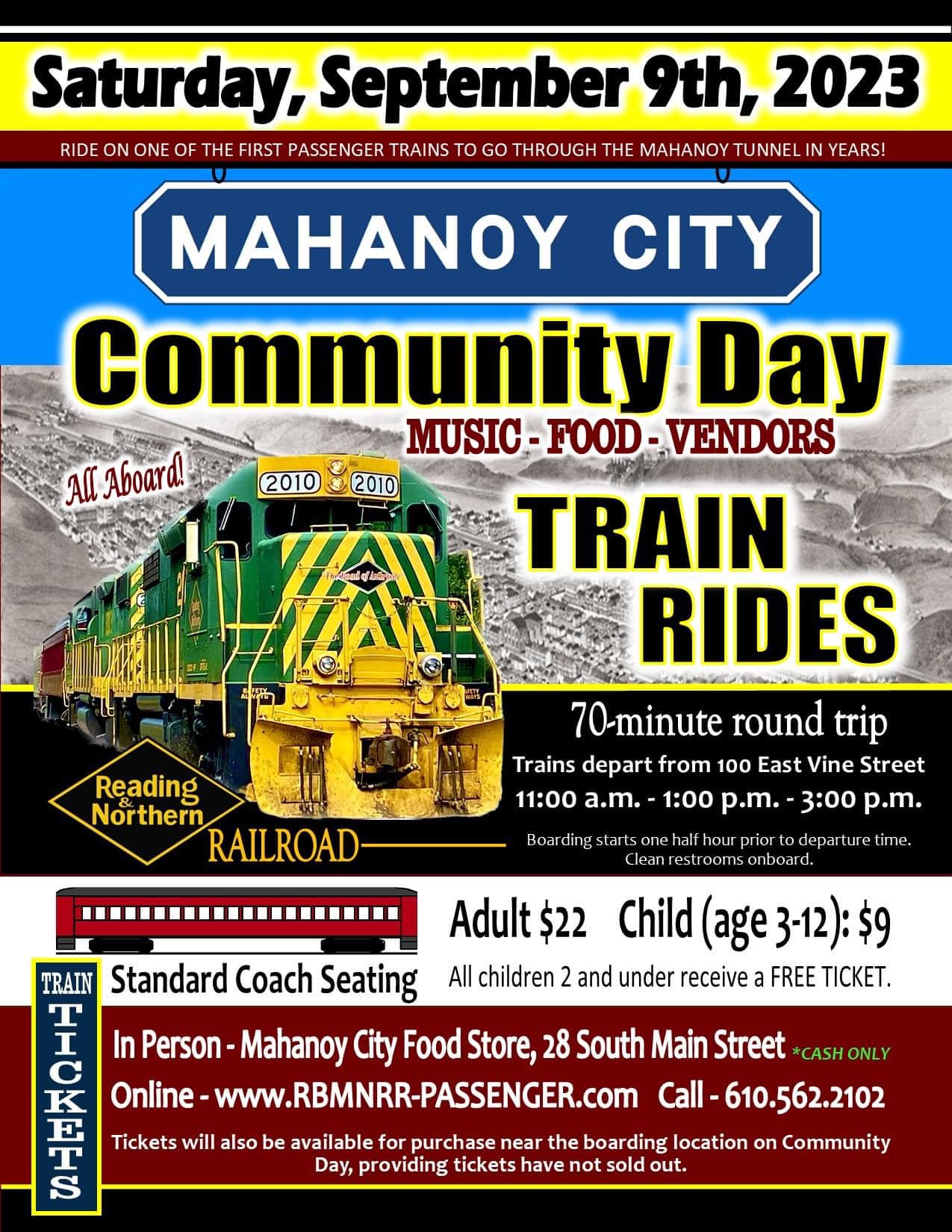 Mahanoy City Community Day will be starting at 11 a.m., featuring train rides on the Reading and Northern Railroad's passenger trains. I'm looking forward to seeing the historic Mahanoy Tunnel!
Visit the Freeland Public Park from 12-4 p.m. for the Freeland First Responders Appreciation Event, sponsored by the Freeland Neighborhood Crime Watch.
The day's activities will include a display of Emergency Services apparatus, demonstrations, children's activities and giveaways, tricky trays, food/baked goods/merchandise sales, a dunk tank, and more. All proceeds will benefit the Freeland police, fire, and EMS.
The Hazleton UNICO Bell' Italia Festival will be taking place all weekend at the Hazle Township Community Park. I'll be joining them and Rep. Dane Watro for a Veterans Honor Service at 3 p.m. They will also be hosting a bocce ball tournament and a spaghetti eating contest.
Argall Report: Breathing New Life into Old Communities, Just Like Jim Thorpe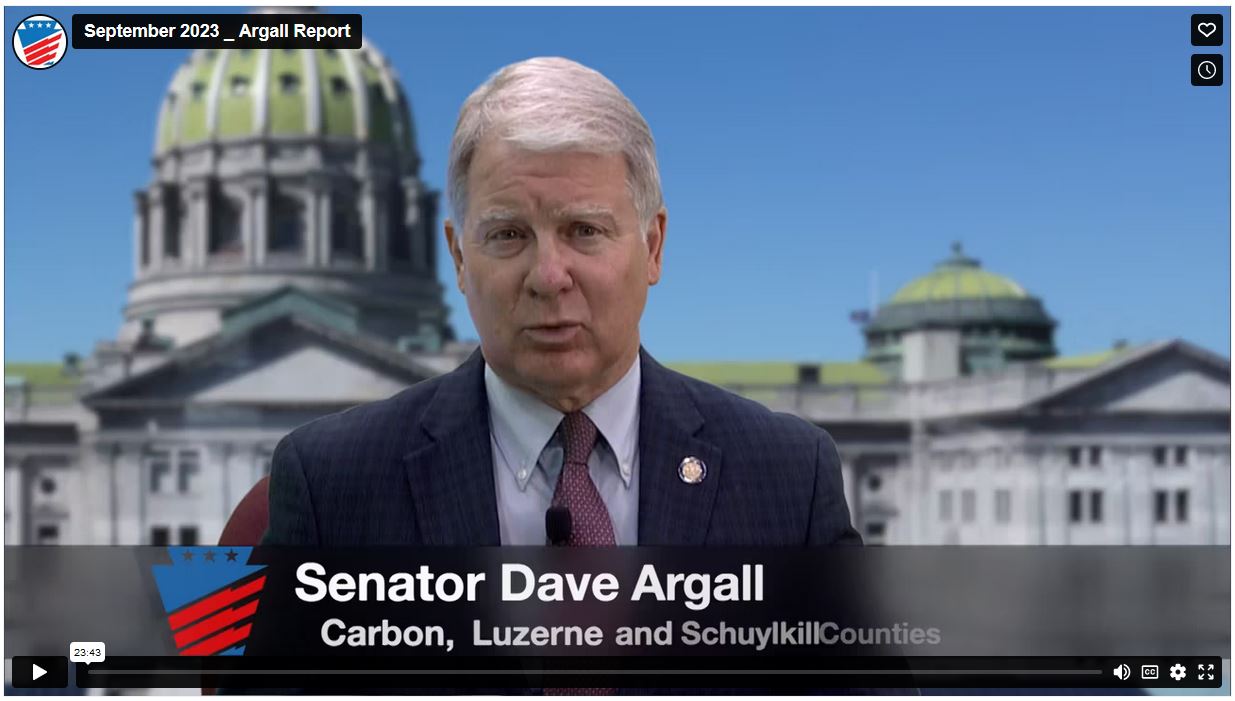 The September edition of my local TV program focuses on revitalizing older communities.
I recently hosted the Secretary of the Pennsylvania Department of Community and Economic Development, Rick Siger, in Jim Thorpe to tour the borough and discuss the community's success in bringing both tourists and new residents to the area.
Following the tour, Rep. Heffley, Rep. Tim Twardzik, and I hosted a roundtable discussion with dozens of local residents, Sec. Siger, representatives from the Pennsylvania Department of Conservation and Natural Resources, and the Pocono Mountain Visitors Bureau.
Consider the examples of Jim Thorpe, Pottsville, Tamaqua, Lehighton, Hazleton, or a number of other communities in Northeastern Pennsylvania, we're making real progress in breathing new life into communities both large and small…. with much work left to do!
Tax-Free Savings Accounts for People with Disabilities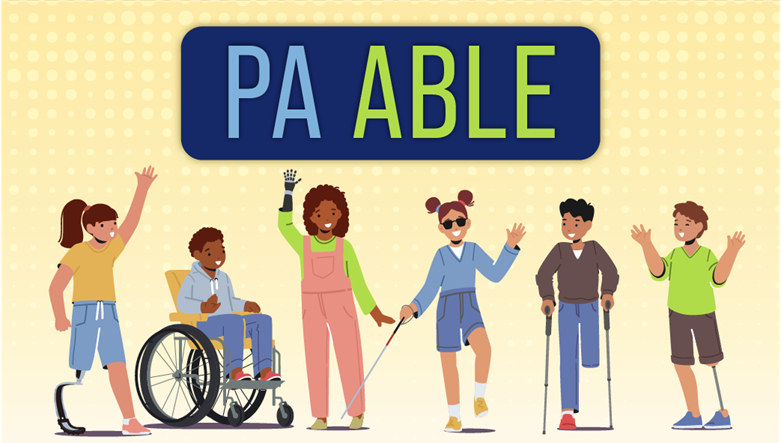 Tax-free savings accounts to help people with disabilities save money for disability-related expenses are available through the Pennsylvania Treasury. PA ABLE (Achieving a Better Life Experience) accounts are structured similar to tuition savings accounts.
Family members and friends can contribute up to $17,000 per year; PA ABLE account owners who earn income may contribute additional funds beyond the annual contribution limit. Once the maximum account limit of $511,758 is reached, accounts continue to earn interest.
Withdrawals from the account will be exempt from both state and federal income taxes as long as the funds are used for qualified disability expenses. These include education, housing, transportation, employment support, health prevention and assistive technology. Learn more here.
Remembering the Sept. 11, 2001 Attacks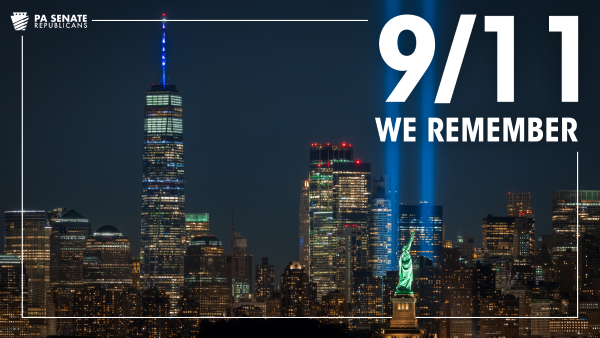 Monday marks the 22nd anniversary of the Sept. 11 attacks on our country, including one that resulted in a plane crash in Somerset County, Pennsylvania. It is with a heavy heart that we remember the devastating attacks and wish peace for the families who lost a loved one.
We also recognize the incredible heroes, including those who made the ultimate sacrifice, as they cared for the innocent victims. Emergency responders and military personnel deserve our deep gratitude.

If you are not already subscribed to this newsletter please sign up here.