Lt. Governor Fetterman: It's Time to Share Information with the Public!
Gov. Wolf Sues to Prevent Voters from Deciding Critical Issues
Philadelphia DA Krasner Rejects Subpoena, Impeachment Possible
Voter Registration Trends Signal Republican Momentum
Ukrainian Independence Day
Employers Applaud Action to Expand Jobs in PA
---
Lt. Governor Fetterman: It's Time to Share Information with the Public!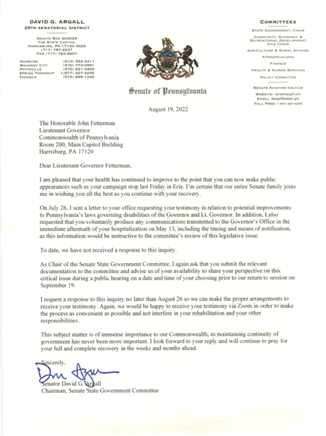 I sent this letter to Lt. Governor John Fetterman so that the Senate State Government Committee can review his experience with Pennsylvania's disability law.
Our review of the 1974 law found it was outdated and has been applied in three different methods.
I'm thankful the lieutenant governor's health has continued to improve. Now that he is again making public appearances—including political fundraisers—he should work with our committee on a bipartisan basis on this issue. Read more here.
Gov. Wolf Sues to Prevent Voters from Deciding Critical Issues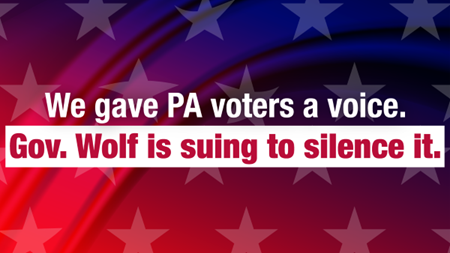 Recently, the General Assembly approved a measure that would put several proposed amendments to the state constitution on the ballot for voters to decide. Unfortunately, Gov. Tom Wolf has filed a lawsuit to keep these crucial questions off the ballot.
His lawsuit seeks to prevent Pennsylvanians from voting on the following:
Voter ID
Auditing elections
Legislative disapproval of regulations
Election of the lieutenant governor
Taxpayer funding of abortions
Since the people have already overridden Gov. Wolf once – restricting his "my way or else" excessive pandemic emergency powers – it comes as no surprise he would use the courts to bypass the people to achieve his goals once again.
It's my hope this irresponsible gambit will fail and, when approved again in the 2023-24 legislative session, these critical questions will go before the voters.
Philadelphia DA Krasner Rejects Subpoena, Impeachment Possible
Philadelphia District Attorney Larry Krasner is refusing to comply with a subpoena issued by the House Select Committee on Restoring Law and Order. The committee was created with bipartisan support, including from three Philadelphia Democrats, Rep. Kevin Boyle, Rep. Joseph Hohenstein, and Rep. Ed Neilson, to investigate the large spike in crime in Philadelphia and recommend legislative solutions.
Since DA Krasner's tenure began, he has declined to prosecute crimes while the city faces a record-setting increase in violence. If he refuses to do his job, the General Assembly may have no choice but to consider his impeachment.
Voter Registration Trends Signal Republican Momentum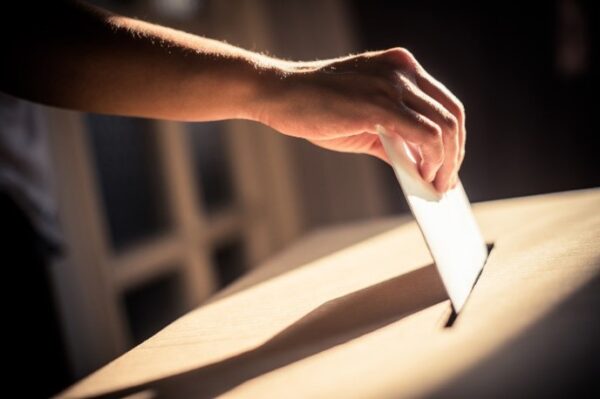 Recent years have seen massive gains in voter registration for Republicans across Pennsylvania. Since June of 2020, Republicans have gained 259,406 more registered voters than Democrats, with the largest swing seen in the southwest region of the state. Only four counties, Chester, Dauphin, Delaware, and Montgomery, have seen a net gain in registered Democrats in the past two years.
While there are still 539,739 more registered Democrats than Republicans in Pennsylvania, that gap has closed dramatically since 2016, signaling significant momentum for Republicans. Visit this link to see the current breakdown for yourself.
Ukrainian Independence Day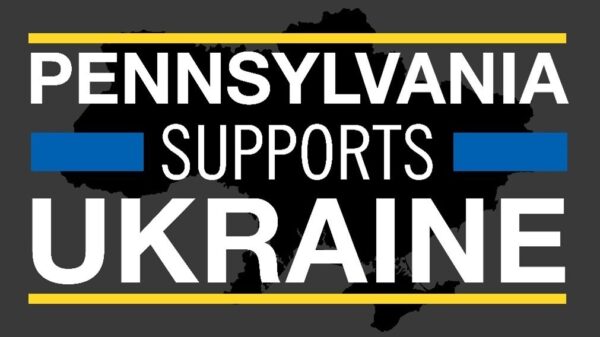 Last month marked the 31st anniversary of Ukraine declaring its independence from the Soviet Union. This celebration takes on a special meaning this year as Ukrainians continue to bravely defend their country from Russia's unprovoked invasion.
This music video from Five for Fighting sums up the issue very well. That's why, as the state senator who represents some of the largest number of Ukrainian-Americans in our nation, I introduced a bill to prohibit all Russian connections with Pennsylvania government investments, grants, and tax credits. My bill received unanimous, bipartisan support in committee and is now waiting for a final vote in the Senate this fall.
Employers Applaud Action to Expand Jobs in PA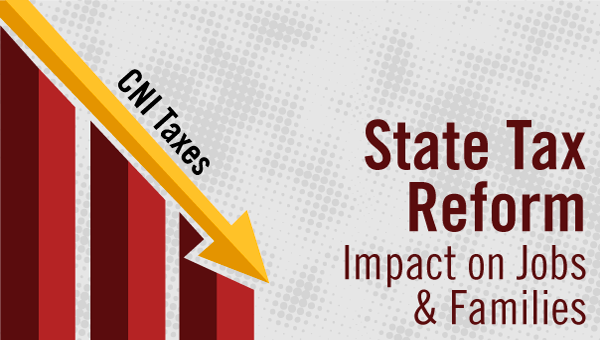 Job creators are taking note of the bipartisan action taken to attract new employment opportunities and residents to Pennsylvania.
The Pennsylvania Chamber of Commerce, business operators and others discussed the changes at a gathering in Lancaster.
One of the most significant steps they cited is the phase-down of the job-killing, corporate net income tax (CNIT). Under a provision of the new state budget, the rate will drop to 8.99% in 2023, and then continue to drop until it hits 4.99% in 2031. Once the reduction is fully implemented, Pennsylvania will go from imposing one of the nation's highest CNIT rates to the eighth lowest in the country.
The consensus is that this will make Pennsylvania highly competitive among neighboring states in the northeast and others across the U.S.
Other changes made to the state's tax code will be very helpful for mom-and-pop businesses. More than 99% of Pennsylvania businesses are small businesses, and those 1.1 million small businesses employ 2.5 million people, which is 46.3% of all Pennsylvania employees.
Pennsylvanians need employment opportunities if they are to stay and raise families here. Job creators are now applauding the steps we've taken to increase the number of good-paying jobs that support healthy, thriving communities.