In this update:
The Future of the Former St. Joseph's Hospital
Rep. Tim Twardzik Hosts Hearing on Barriers to Growing a Business
Lt. Governor Fetterman: It's Time to Share Information with the Public!
Local Drop Box Policy
Philadelphia DA Krasner Rejects Subpoena, Impeachment Possible
Ukrainian Independence Day
Schools have Until Aug. 31 to Apply for Security and Mental Health Grants
---
The Future of the Former St. Joseph's Hospital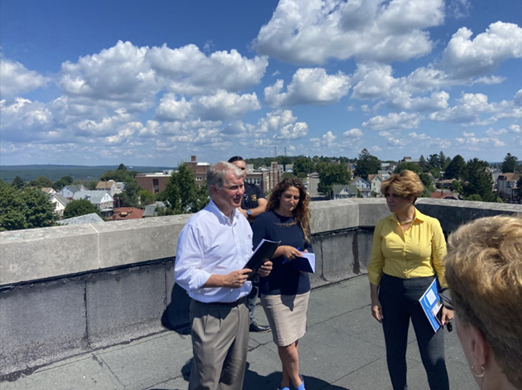 I toured the site of the former St. Joseph's Hospital in Hazleton Wednesday at the request of Rep. Bobby Schnee, Hazleton Mayor Jeff Cusat, and Senator John Yudichak. We discussed potential uses for the blighted building, which has now been vacant for 12 years—possible uses include market-rate apartments, health care services, assisted living for the elderly, and a variety of business opportunities.
Blighted buildings are not just eyesores; they reduce property values and drive businesses and residents away. Restoring this site and returning it to productive use will be a huge boost for the Hazleton area.
Many of us have fond memories of this building, where my "little" brother Doug entered the world in March of 1968.
The next step: To work with the new owner of the property, Ofra Beigel, to assemble the necessary funding from the private and public sectors to turn these dreams into a reality….and the sooner, the better!
Rep. Tim Twardzik Hosts Hearing on Barriers to Growing a Business
I joined Rep. Tim Twardzik at a hearing of the PA House Majority Policy Committee at the Empire Beauty School Auditorium on Thursday. The hearing discussed the barriers to starting and growing a business in today's economy, and featured many local employers including Dave Crouse of 3Cs Family Restaurant, Mike Hammer of Hydro, Julie E. Masser Ballay of Sterman Masser Potato Farms, John Powers of Ash/Tec, Inc., Larry Padora of Padora's Italian Bakery, and Savas Logothetides of WHEEL Restaurant.
The testimony highlighted issues with the evolving workforce, the impact of inflation, and lingering impacts of the Wolf Administration's shutdown of the economy. I am introducing a new bill to support small employers who saw unfair tax increases due to the shutdown.
Watch the full hearing here.
Lt. Governor Fetterman: It's Time to Share Information with the Public!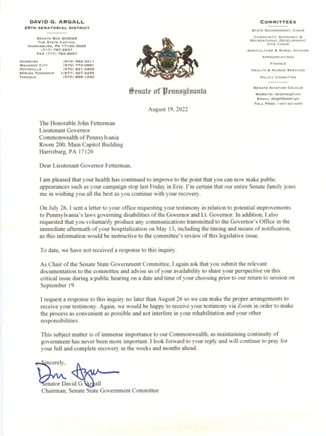 I sent this letter to Lt. Governor John Fetterman so that the Senate State Government Committee can review his experience with Pennsylvania's disability law.
Our review of the 1974 law found it was outdated and has been applied in three different methods.
I'm thankful the lieutenant governor's health has continued to improve. Now that he is again making public appearances—including political fundraisers—he should work with our committee on a bipartisan basis on this issue. Read more here.
Local Drop Box Policy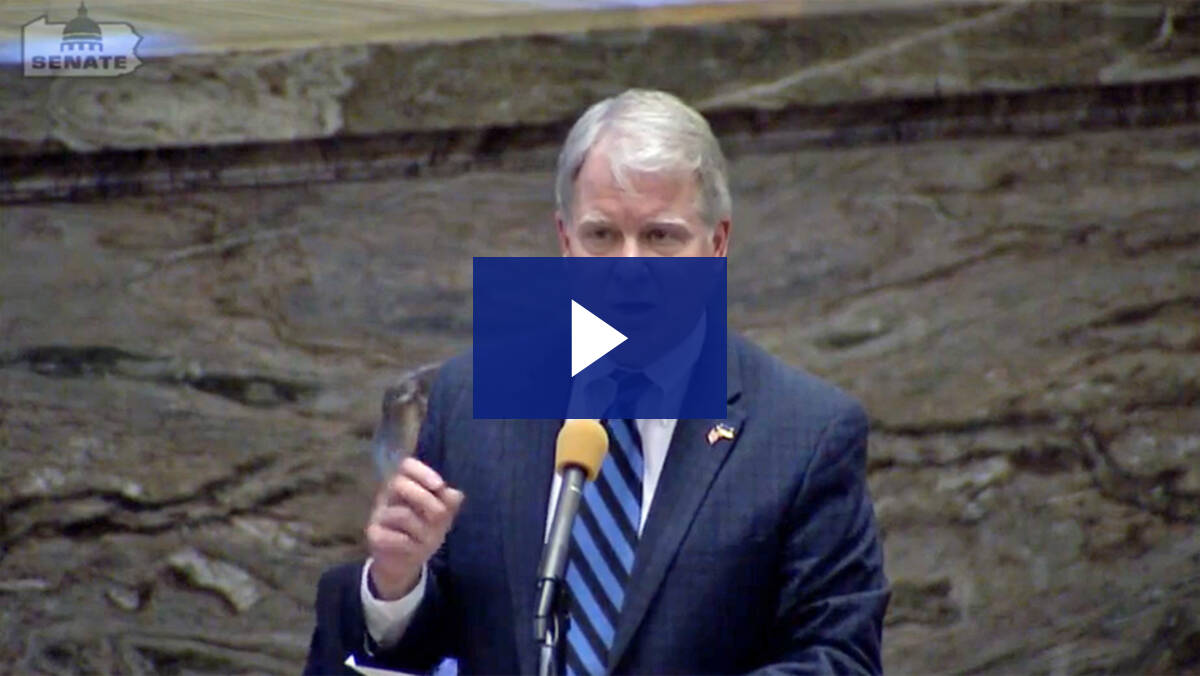 Despite being created without legislative approval and the Senate voting to ban their use, drop boxes will still be used in some counties across Pennsylvania for the upcoming November general election. Earlier this year, I spoke on the floor of the Senate about how banning them improves the integrity of our elections.
Schuylkill and Carbon Counties will not use drop boxes. Officials in Carbon County stated that they do not have the staff necessary to ensure their integrity.
Luzerne County will have five drop boxes available, but they have faced intense controversy. A recent meeting of the Luzerne County Council featured a spirited debate over whether the county should use taxpayer dollars to place them.
Philadelphia DA Krasner Rejects Subpoena, Impeachment Possible
Philadelphia District Attorney Larry Krasner is refusing to comply with a subpoena issued by the House Select Committee on Restoring Law and Order. The committee was created with bipartisan support, including from three Philadelphia Democrats, Rep. Kevin Boyle, Rep. Joseph Hohenstein, and Rep. Ed Neilson, to investigate the huge rise in crime in Philadelphia and recommend legislative solutions.
Since DA Krasner's tenure began, he has declined to prosecute crimes while the city faces a record-setting increase in violence. If he refuses to do his job, the General Assembly may have no choice but to consider his impeachment.
Ukrainian Independence Day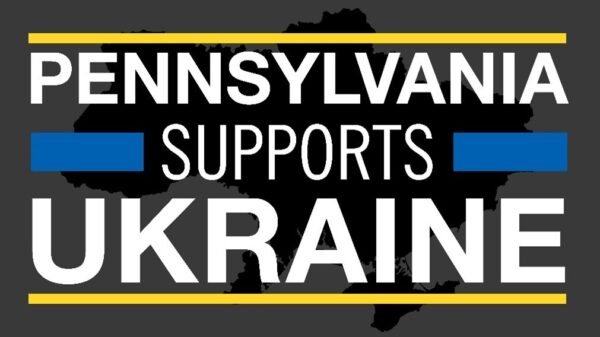 This week marks the 31st anniversary of Ukraine declaring its independence from the Soviet Union. This celebration takes on a special meaning this year as Ukrainians continue to bravely defend their country from Russia's unprovoked invasion.
This music video from Five for Fighting sums up the issue very well. That's why, as the state senator who represents some of the largest number of Ukrainian-Americans in our nation, I introduced a bill to prohibit all Russian connections with Pennsylvania government investments, grants, and tax credits. My bill received unanimous, bipartisan support in committee and is now waiting for a final vote in the Senate this fall.
Schools have Until Aug. 31 to Apply for Security and Mental Health Grants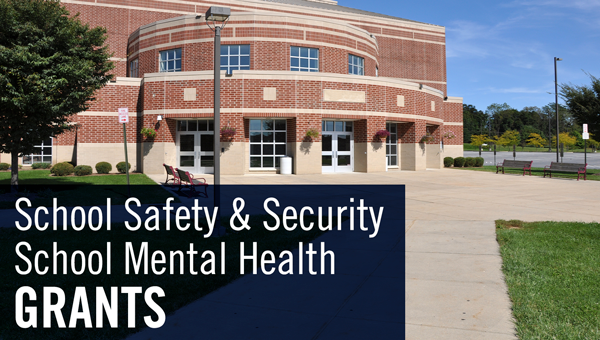 As part of this year's budget negotiations, we made a historic investment in the safety of Pennsylvania students. This includes $95 million for school safety and security grants and an additional $95 million for school mental health grants.
School districts have until Aug. 31 to apply for this assistance. Safety and security grants help pay for security assessments, training and more. Mental health grants can be used for counseling, screening, early intervention and other initiatives.
Children need a safe and secure learning environment to succeed in school. These grants provide financial assistance to schools to implement the strategies that work best for them.
As Chairman of the Majority Policy Committee, I held ten separate roundtable discussions on school safety in past sessions. After hearing repeatedly that proper funding was needed to address safety concerns, the General Assembly created this program with strong bipartisan support.