In this update:
Lithuanian Days Showcases Cultural Heritage
Celebrating the Restoration of the Tamaqua Train Station
New State Funding Supports Community Revitalization
New ATV Park Planned for Weiser State Forest
Congrats to New Eagle Scouts
---
Lithuanian Days Showcases Cultural Heritage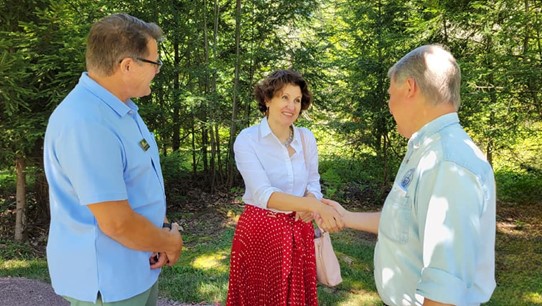 Rep. Tim Twardizk and I enjoyed Lithuanian Days! We welcomed the Lithuanian Ambassador to the United States, Audra Plepytė (pictured above), whom I introduced on the floor of the Senate late last year.
This Schuylkill County tradition began in 1914 and is the longest running ethnic heritage festival in the United States. Authentic Lithuanian food, crafts, and entertainment all showcase the vibrant culture of a proud nation that fought to be free from communism.
More than 6,000 of the people I represent have deep Lithuanian roots. The 29th Senate district has the highest population of people with Lithuanian ancestry in Pennsylvania.
Celebrating the Restoration of the Tamaqua Train Station
This week we celebrated the beginning of a successful effort, 30 years ago, which led to the restoration of the Tamaqua Train Station. I worked alongside many dedicated volunteers to turn the station from an abandoned wreck weeks away from collapse to the pride of the community.
The fully restored train station restaurant and beautiful community park has attracted a nearby microbrewery, coffee shop, train rides, and arts center within the last few years. It truly is the bedrock upon which so many other revitalization efforts in the Tamaqua community were built. Congrats to all involved!
New State Funding Supports Community Revitalization
In the past few weeks, I met with the recipients of several state grants for community revitalization.
Shenandoah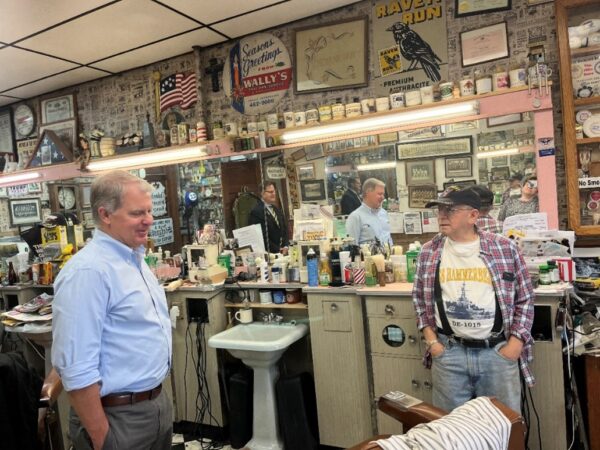 Rep. Tim Twardzik and I joined Downtown Shenandoah, Inc. on a tour of several small businesses who are improving their façades. Everyone at DSI works very hard to improve their town, and this state grant—matched by the local businesses—is just one of many efforts underway to help breathe new life into Shenandoah.
We met with John Catizone at Catizone's Barber Shop, Patty Beltz at Nature's Way Emporium, Brad Oravitz at Oravitz Home for Funerals, and many more local business owners.
Schuylkill YMCA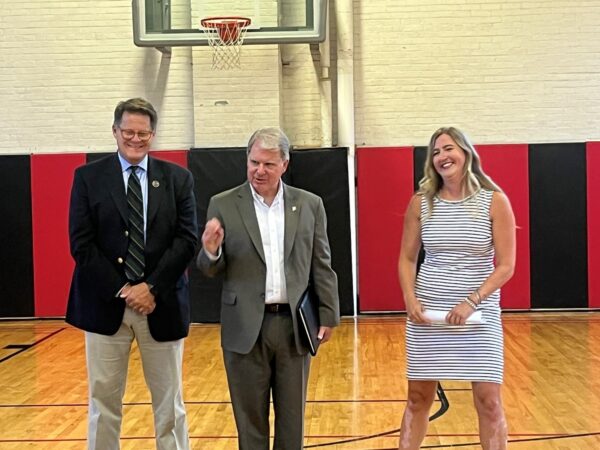 Rep. Twardzik and also I visited the Schuylkill YMCA to celebrate a state grant to complete much needed repairs to their facility in downtown Pottsville. The funding will be used to replace the building's heating system, upgrade the security system, and repair exterior bricks to stabilize the building.
I'm thankful this highly competitive funding will support the Schuylkill YMCA's mission to serve our community. Also pictured is Meghan Holobetz, president of the Schuylkill YMCA.
Schuylkill County Historical Society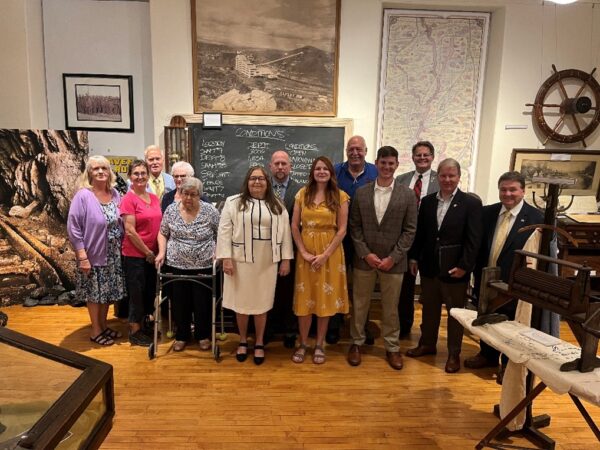 On Tuesday, I visited the Schuylkill County Historical Society to announce a $150,000 grant to fund their efforts to restore their building with Rep. Joe Kerwin and Rep. Tim Twardzik. The grant will be used to install 65 new windows that will provide improved stability and efficiency for the building.
Schuylkill County has a very rich history, rooted in coal, farming, railroads, and textiles. Preserving that history for our future generations is extremely important. The Schuylkill Historical Society does just that by providing priceless artifact collections and genealogical resources, interactive tours and seminars, and special exhibits, events, and educational programs.
New ATV Park Planned for Weiser State Forest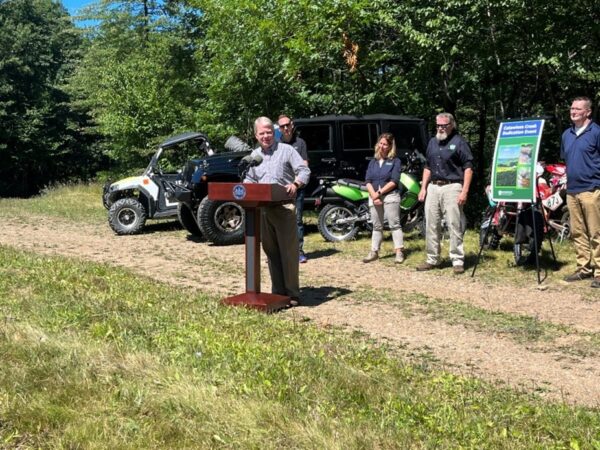 I joined Secretary Cindy Dunn of the Department of Conservation and Natural Resources to announce plans for a large new motorized recreation area in the Weiser State Forest in northern Schuylkill and southern Luzerne Counties. Some coal region communities, such as Shamokin and others in West Virginia, have seen significant economic boosts because of this growing phenomenon.
In Harrisburg, Republicans often disagree with the Democrats and Representatives and Senators often do not agree with the Governor's administration. However, in the case of making the Catawissa Recreation Area a reality, everyone came together. On this issue, we all agreed!
Congrats to New Eagle Scouts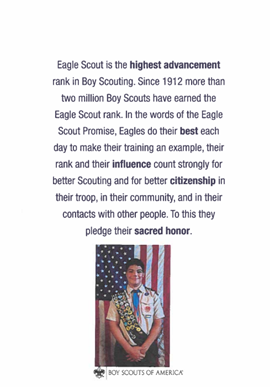 Recent weeks have seen many new Eagle Scouts throughout Schuylkill and Berks Counties. It's exciting to see so many young people achieve this milestone.
I attended the court of honor ceremony for Logan Betz of Clamtown with Schuylkill County Commissioner Boots Hetherington. For his Eagle Scout Project, Logan restored the benches around Kellner's Dam in Tamaqua.
Congratulations also to new Eagle Scouts Austin Readinger of Hamburg, Nathan Wagner of Hamburg, Xander Anthony Hirsch of Pottsville, and Brody Boyce of Tamaqua.