In this update:
Visit Lithuanian Days This Weekend
Honoring the Service of Hazleton Veterans
Employers Applaud Action to Expand Jobs in PA
Meeting Jeddo Borough Council
Luke's Health Center – Hazleton Opens its Doors
Farmers Markets Mean Fresh, Regional Produce
Argall Report: New Housing in Pottsville and Tamaqua
---
Visit Lithuanian Days This Weekend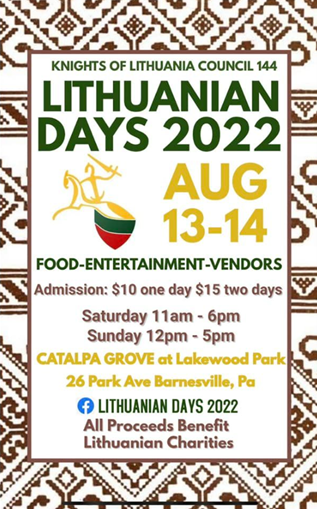 Visit Catalpa Grove at Lakewood Park this weekend for Lithuanian Days. This Schuylkill County tradition began in 1914 and is the longest running ethnic heritage festival in the United States.
The event features authentic Lithuanian food and entertainment and showcases the vibrant culture of a proud nation that fought to be free from communism.
More than 6,000 of the people I represent have deep Lithuanian roots. The 29th Senate district has the highest population of people with Lithuanian ancestry in Pennsylvania. For this reason, I had the chance to introduce the Lithuanian Ambassador to the United States, Audra Plepytė, on the floor of the Senate late last year. Watch the video of my remarks below.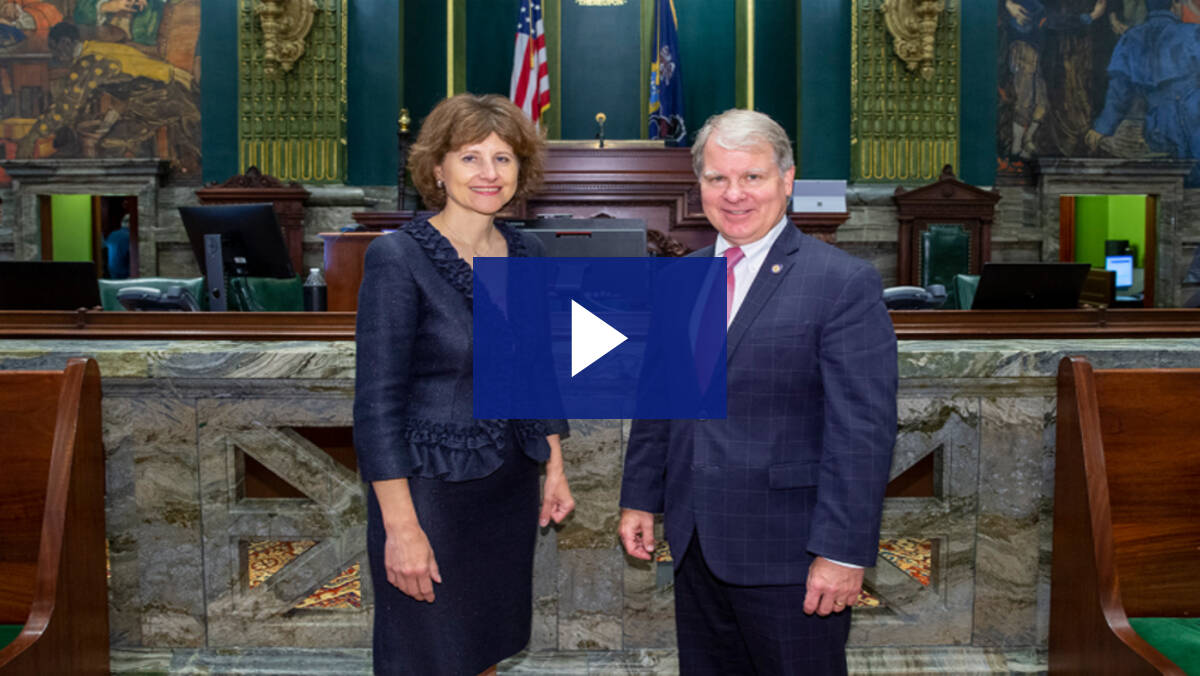 Honoring the Service of Hazleton Veterans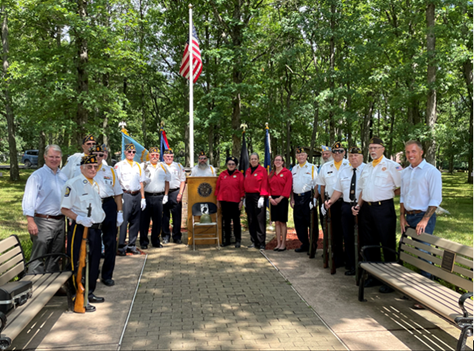 Last weekend, I joined Hazleton American Legion Post 76 at their annual veterans appreciation program at Community Park in Hazle Township. Former McAdoo mayor Dane Watro, who served in the United States Army and was deployed to Iraq, served as the main speaker.
We presented a United States flag in honor of all local veterans who served and sacrificed for our great nation. To all veterans, no matter where you served: thank you.
Read more about this event here.
Employers Applaud Action to Expand Jobs in PA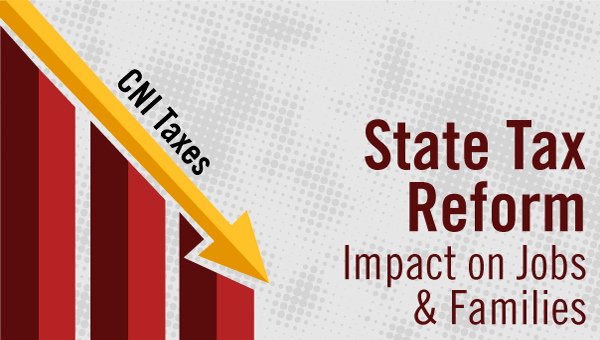 Job creators are taking note of the bipartisan action taken to attract new employment opportunities and residents to Pennsylvania.
The Pennsylvania Chamber of Commerce, business operators and others discussed the changes this week at a gathering in Lancaster.
One of the most significant steps they cited is the phase-down of the job-killing, corporate net income tax (CNIT). Under a provision of the new state budget, the rate will drop to 8.99% in 2023, and then continue to drop until it hits 4.99% in 2031. Once the reduction is fully implemented, Pennsylvania will go from imposing one of the nation's highest CNIT rates to the eighth lowest in the country.
The consensus is that this will make Pennsylvania highly competitive among neighboring states in the northeast and others across the U.S.
Other changes made to the state's tax code will be very helpful for mom-and-pop businesses. More than 99% of Pennsylvania businesses are small businesses, and those 1.1 million small businesses employ 2.5 million people, which is 46.3% of all Pennsylvania employees.
Pennsylvanians need employment opportunities if they are to stay and raise families here. Job creators are now applauding the steps we've taken to increase the number of good-paying jobs that support healthy, thriving communities.
Meeting Jeddo Borough Council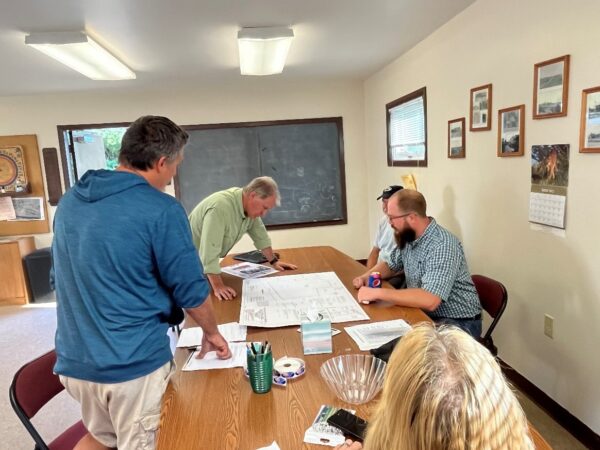 Yesterday, I was invited to a meeting of Jeddo Borough Council to discuss their efforts to expand recreational opportunities, limit truck traffic, and other important issues.
The new 29th senate district, as drawn by the Legislative Reapportionment Committee, includes smaller boroughs of only 109 people like Jeddo and growing cities like Hazleton, with 29,963 residents.
St. Luke's Health Center – Hazleton Opens its Doors
I recently attended a celebration to welcome the new St. Luke's Health Center – Hazleton. It will offer easily accessible urgent care, occupational medicine, primary care and more to the residents of the Hazleton area. This center is just the latest of many new healthcare facilities that have opened in the region in recent years.
Farmers Markets Mean Fresh, Regional Produce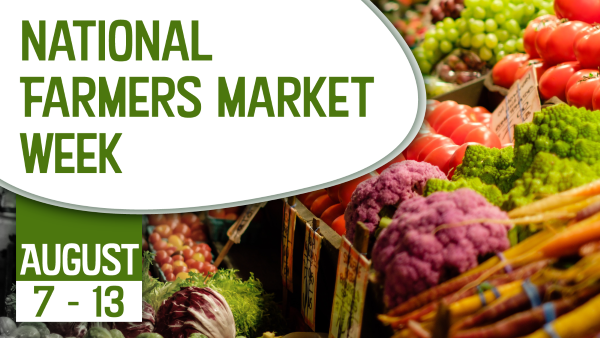 Farming is Pennsylvania's economic and cultural backbone. With 52,000 farms spread out across 7.3 million acres of farmland in Pennsylvania, farmers are responsible for over 280,000 jobs. This region is home to many family-run farms, many of which span back generations. Visiting local markets during the summer is a great way to support local farmers – and a great way to find fresh produce and meat!
Many farmers markets are temporary, but there are several online guides to help you find a market near you.
Argall Report: New Housing in Pottsville and Tamaqua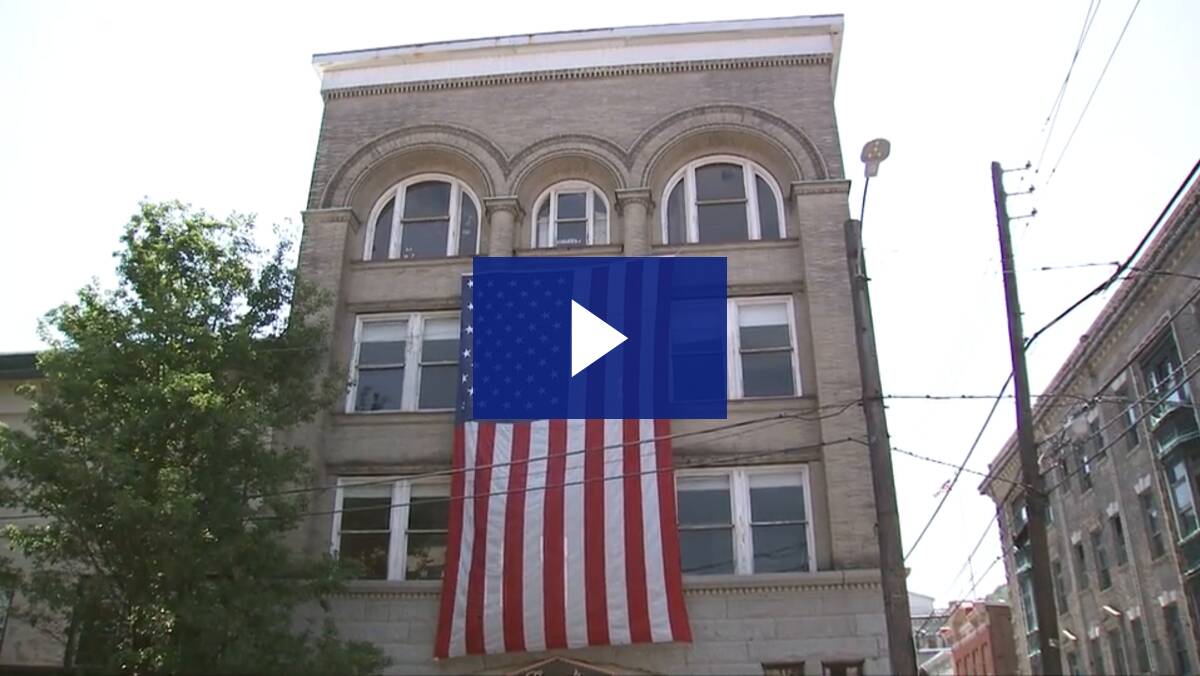 The August edition of my local TV program features a recent press conference where Rep. Tim Twardzik (R-123) and I announced a new grant to develop market-rate housing opportunities Pottsville and Tamaqua.
We've seen the demand for downtown living explode in other communities such as Lancaster, Allentown, and Bethlehem and now, we are seeing the same trend right here. We plan to take this same initiative to communities across the region, from Pine Grove to McAdoo, from Hazleton and Ashland and Frackville to Schuylkill Haven and Orwigsburg.
This edition will air on:
Blue Ridge Communications (Channel 13) every Monday at 10 a.m. and every Wednesday at 10:30 p.m.
Berks Community Television (Comcast – Channel 15 and Service Electric – Channel 19) on Thursday at 10 p.m. and Friday at 8 p.m.
Service Electric Cablevision: Hazleton, Mahanoy City; Shenandoah – on Hazleton's WYLN TV 35 Channel 507 and MetroCast Communications Channel 10. Please check local listings for air times.
This and all previous editions are also available on my website.