Wolf Sues to Prevent Voters from Deciding Critical Issues
Argall Report: New Housing in Pottsville and Tamaqua
CAN DO, Arcadia Cold Storage and Logistics Bring New Jobs to Hazle Township
Breathing New Life into Downtown Tamaqua
One-Time Bonus for People Qualifying for Rent or Property Tax Assistance
August 18: Sounds of Summer Concert Train
---
Gov. Wolf Sues to Prevent Voters from Deciding Critical Issues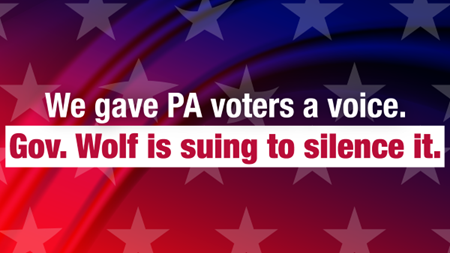 Recently, the General Assembly approved a measure that would put several proposed amendments to the state constitution on the ballot for voters to decide. Unfortunately, Gov. Tom Wolf has filed a lawsuit to keep these crucial questions off the ballot.
His lawsuit seeks to prevent Pennsylvanians from voting on the following:
Voter ID
Auditing elections
Legislative disapproval of regulations
Election of the lieutenant governor
Taxpayer funding of abortions
Since the people have already overridden Gov. Wolf once – restricting his pandemic emergency powers – it comes as no surprise he would use the courts to bypass the people to achieve his goals once again.
It's my hope this irresponsible gambit will fail and, if approved again in the 2023-24 legislative session, these critical questions will go before the voters.
Argall Report: New Housing in Pottsville and Tamaqua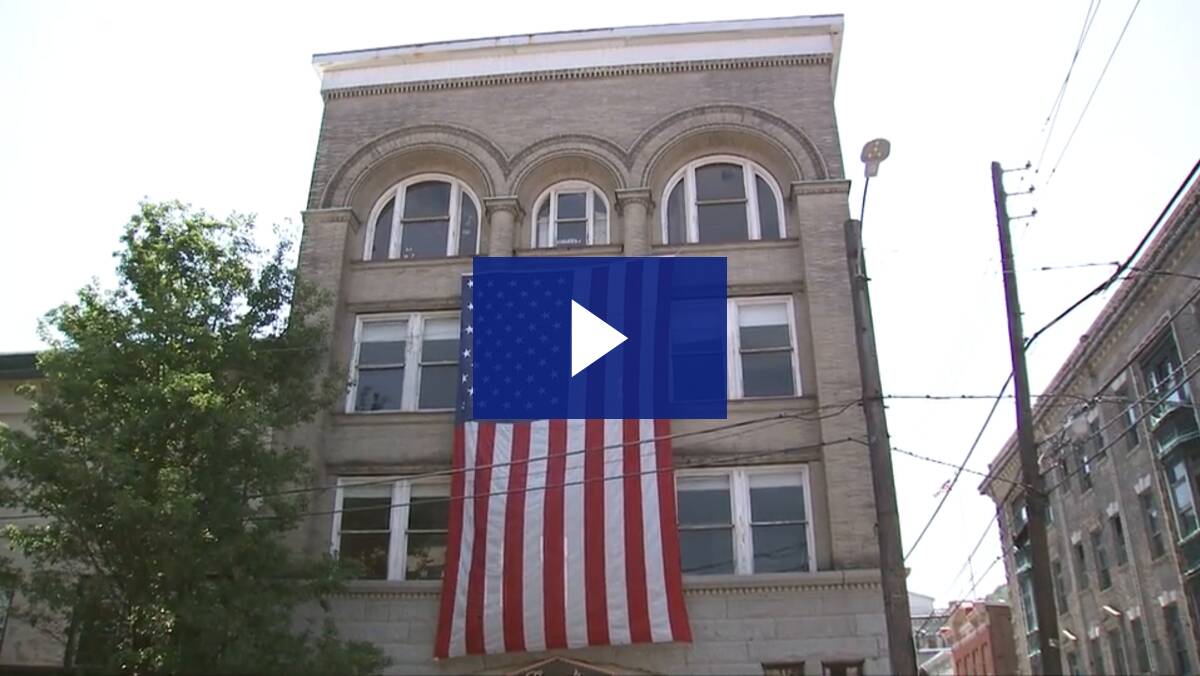 The August edition of my local TV program features a recent press conference where Rep. Tim Twardzik (R-123) and I announced a new grant to develop market-rate housing opportunities Pottsville and Tamaqua.
We've seen the demand for downtown living explode in other communities such as Lancaster, Allentown, and Bethlehem and now, we are seeing the same trend right here. We plan to take this same initiative to communities across the region, from Pine Grove to McAdoo, from Ashland and Frackville to Schuylkill Haven and Orwigsburg.
This edition will air on:
Blue Ridge Communications (Channel 13) every Monday at 10 a.m. and every Wednesday at 10:30 p.m.
Berks Community Television (Comcast – Channel 15 and Service Electric – Channel 19) on Thursday at 10 p.m. and Friday at 8 p.m.
Service Electric Cablevision: Hazleton, Mahanoy City; Shenandoah – on Hazleton's WYLN TV 35 Channel 507 and MetroCast Communications Channel 10. Please check local listings for air times.
This and all previous editions are also available on my website.
CAN DO, Arcadia Cold Storage and Logistics Bring New Jobs to Hazle Township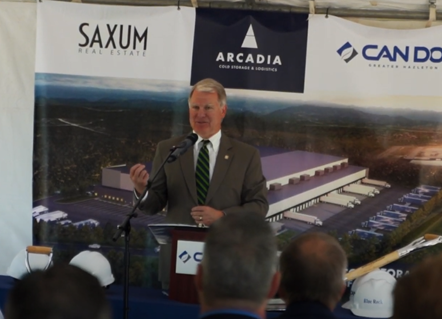 I recently joined CAN DO and other state and local officials from the Hazleton area, which the Legislative Reapportionment Commission has added to the district I represent, at the groundbreaking ceremony for a new Arcadia Cold Storage and Logistics facility in Humboldt Industrial Park. This facility will create 80 to 90 new, family sustaining jobs – just the latest of thousands of new jobs brought to the area in recent years.
Thank you to Saxum Real Estate, Blue Rock Construction, and Arcadia Cold Storage and Logistics for this great investment in Luzerne County. Read more about this news here.
Breathing New Life into Downtown Tamaqua
After traveling hundreds of miles on Monday and Tuesday to attend several meetings across the state, it was nice to stay close to home on Wednesday.
I reviewed Tamaqua's progress on the construction of its new downtown police station and community center and the removal of more blighted properties—all possible due to state grants and the incredible generosity of the Morgan Foundation. Once completed, it will give the police department a much needed, state-of-the-art facility, assist our local seniors, and continue the downtown's ongoing revitalization.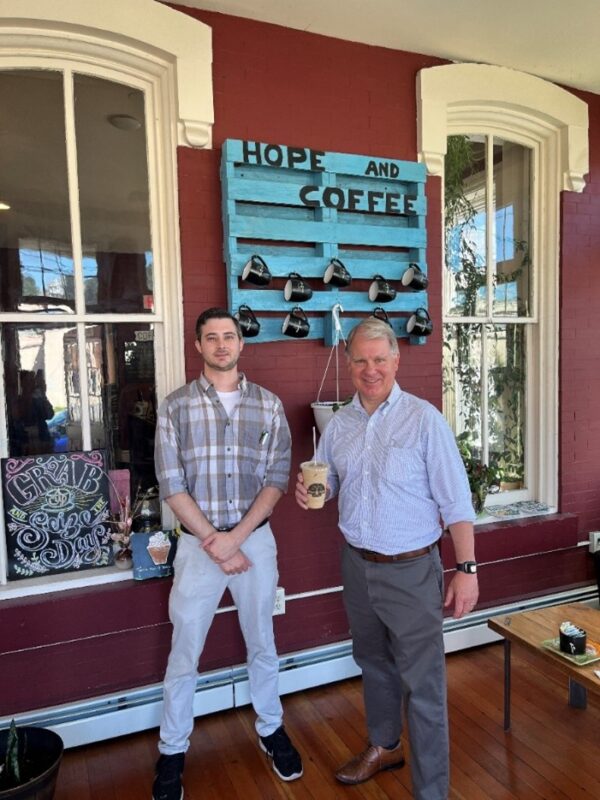 I also stopped by one of the best coffee shops around—Hope & Coffee—and met with Manager David Hampson. Hope & Coffee employs local residents in recovery and was created to be a safe, recovery-supportive place that everyone can enjoy.
It initially opened in 2018 thanks to the efforts of Lisa Scheller and the Tamaqua Area Community Partnership. Since that time, it's become one of my favorite stops in Tamaqua's revitalized downtown. With the construction of the community center nearby, Pine and Broad Streets should soon have a better appearance than at any time in my lifetime!
One-Time Bonus for People Qualifying for Rent or Property Tax Assistance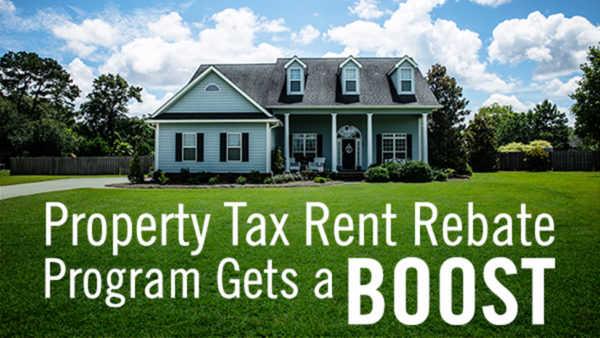 Older Pennsylvanians and Pennsylvanians with disabilities who qualify for a rebate on rent or property taxes paid in 2021 will receive a one-time bonus equal to 70% of their original rebate amount. The total amount a claimant will receive could be as much as $1,657.50, up from the previous maximum of $975.
Eligible claimants of the Property Tax/Rent Rebate Program who have already filed an application for a rebate on property taxes or rent paid in 2021 do not need to take any further action. Those who have not yet filed an application are encouraged to do so by contacting one of my local offices.
Bonus rebates will start being mailed and sent via direct deposit in early September. The processing of rebates and bonus rebates will continue through the end of the year as additional applications are received.
Read more here.
August 18: Sounds of Summer Concert Train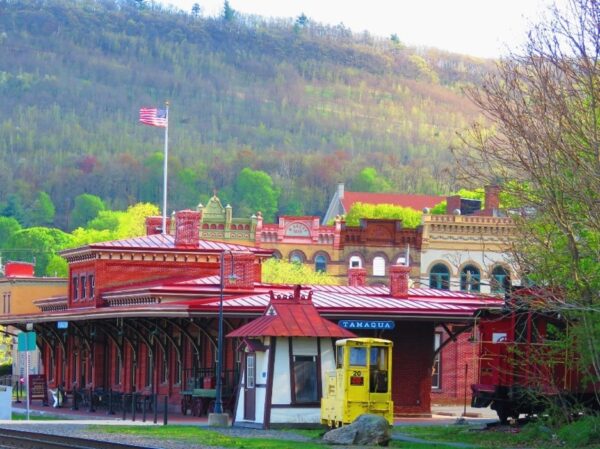 Picture by Donald R. Serfass
The Reading Blue Mountain and Northern Railroad will host their second Sounds of Summer Concert Train ride on August 18th. The train will travel from the Reading Outer Station to the Tamaqua Train Station (pictured above) and will feature a free concert in Tamaqua as well as tours of the Tamaqua Historical Society Museum, Blacksmith Shop, and Art Center Gallery.
Learn more here.