In this update:
More Property Tax Relief for Seniors Becomes Law
Summit Explores Community Revitalization in Jim Thorpe and Beyond
Transforming St Joseph's Hospital into Market-Rate Housing
Around the District: National Night Out, the Schuylkill County Fair, and More
Argall Report: Our Coal Mining Legacy
Free Tool to Relate Military Experience to Civilian Job Requirements
---
More Property Tax Relief for Seniors Becomes Law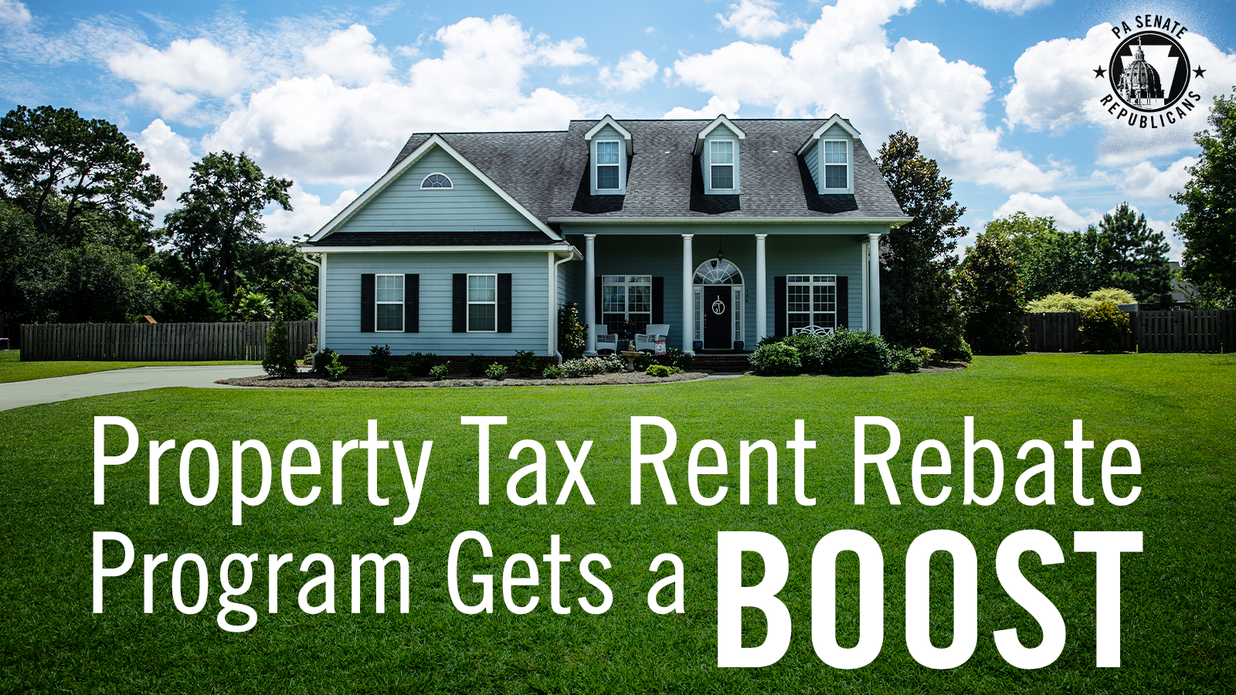 An expansion of the property tax/rent rebate program became law this week after receiving strong bipartisan support in the Senate. It's estimated that over 10,000 people in Schuylkill, Carbon, and Luzerne Counties will now be eligible to receive property tax relief because of this expansion.
I will continue to fight for the full elimination of our outdated school property tax system – but seniors need help now.
The maximum income eligible for a rebate was increased from $35,000 to $45,000 Here are the newly increased rebate amounts:


If you have any questions or need assistance applying for the program, please reach out to any of my district offices.
Summit Explores Community Revitalization in Jim Thorpe and Beyond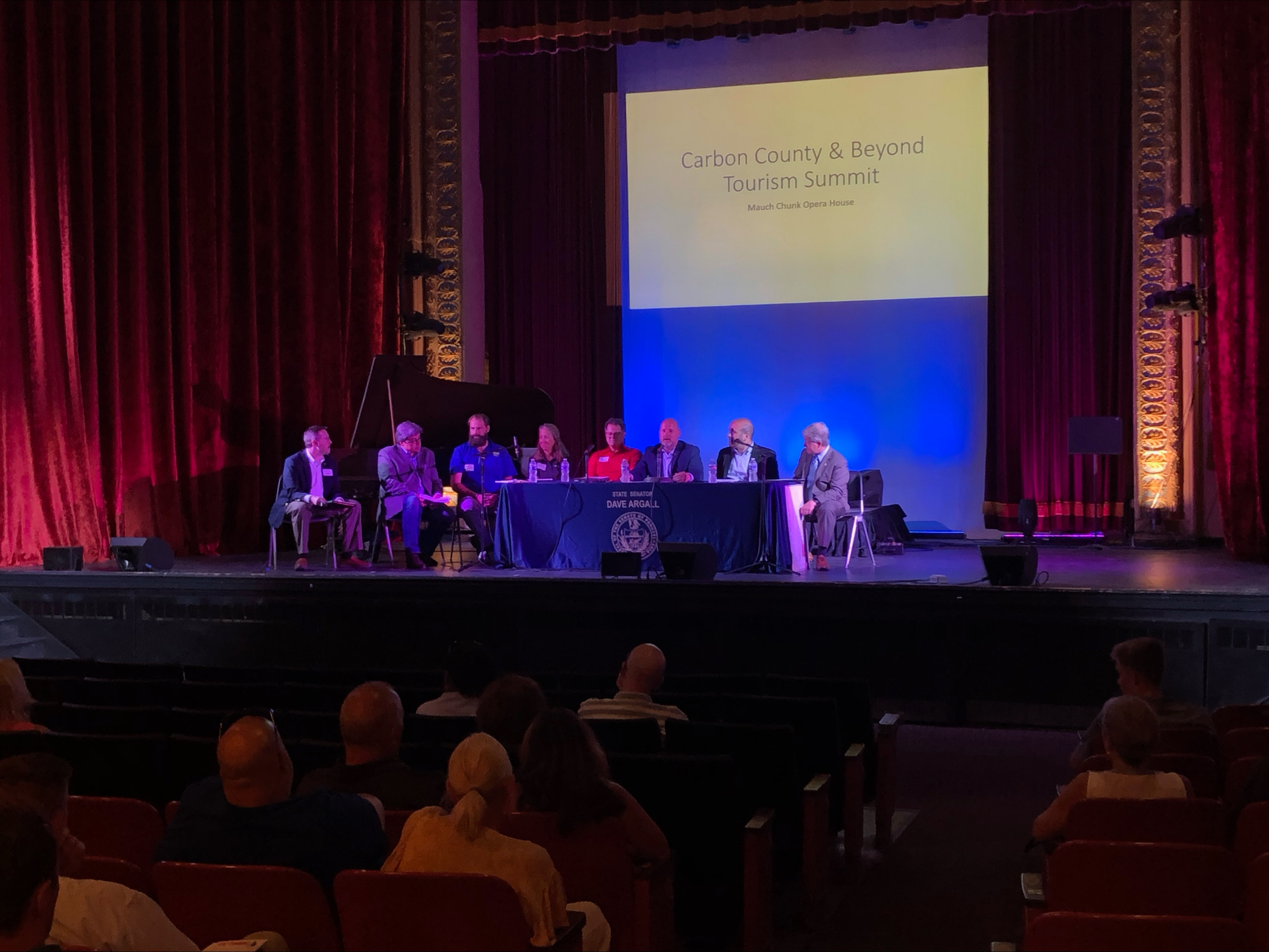 How can we continue to breathe new life into our local communities?
Rep. Doyle Heffley and I hosted a summit this week focused on strengthening the regional economy in the historic Mauch Chunk Opera House in Jim Thorpe. More than 70 people joined us, including Secretary Rick Siger of the Department of Community and Economic Development.
Meetings like this one led to the restoration of the 1874 railroad station in Tamaqua, which was on the cusp of being demolished before dedicated volunteers rolled up their sleeves and got to work. By building partnerships and working together, I know we can replicate that success throughout Carbon County….. and beyond!
The key topic for the summit: How can other neighboring communities learn from Jim Thorpe's success? We ran the numbers on eight local attractions – they bring over 540,000 visitors to our area every year. That number is beyond anything I could have imagined growing up in my half-a-double in the east end of Tamaqua.
Transforming St Joseph's Hospital into Market-Rate Housing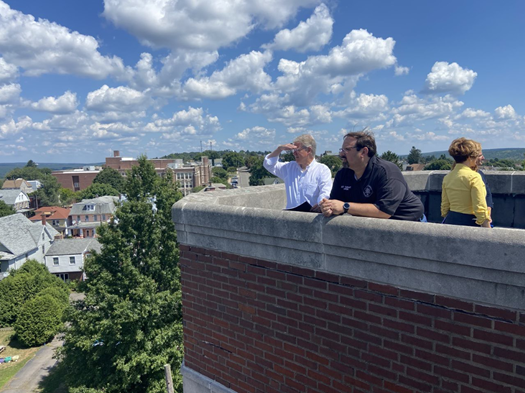 We need more market-rate housing in Luzerne, Carbon, and Schuylkill Counties.
This week, I met with PA State Rep. Dane Watro, Mayor Jeff Cusat, representatives from OB International Real Estate & Development, and staff from Congressman Matt Cartwright's office about how to move forward with the plan to convert the blighted former St. Joseph's Hospital into 191 apartments.
Everyone left the meeting with hope that we can turn this idea into a reality, the sooner the better.
There are few issues I hear more about from employers and employees – while many new jobs have come to the region, there aren't enough places for people to live to avoid long daily commutes.
Around the District: National Night Out, the Schuylkill County Fair, and More
For National Night Out, my staff and I visited Palmerton, Lehighton, Nesquehoning, and Jim Thorpe. Hundreds of people from Carbon County showed up to spend time with their local law enforcement officers.
To our law enforcement officers: THANK YOU for the dangerous and often thankless work you do to protect and serve our communities.
Before the summit in Jim Thorpe, Secretary Siger joined us for a walking tour on Broadway, stopping at Pocono Biking, the visitor's center at the Jim Thorpe Railroad Station and the D&L Trail bridge that crosses over the Lehigh River. He was very much impressed by Jim Thorpe's ongoing transformation in the past several decades.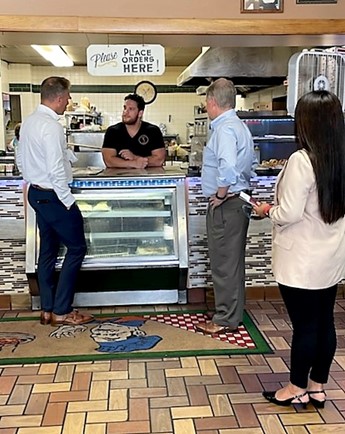 Rep. Dane Watro and I visited a number of downtown Hazleton businesses near our joint offices at 145 East Broad Street. There is NO better way to represent the people of this area than by meetings like this, one on one!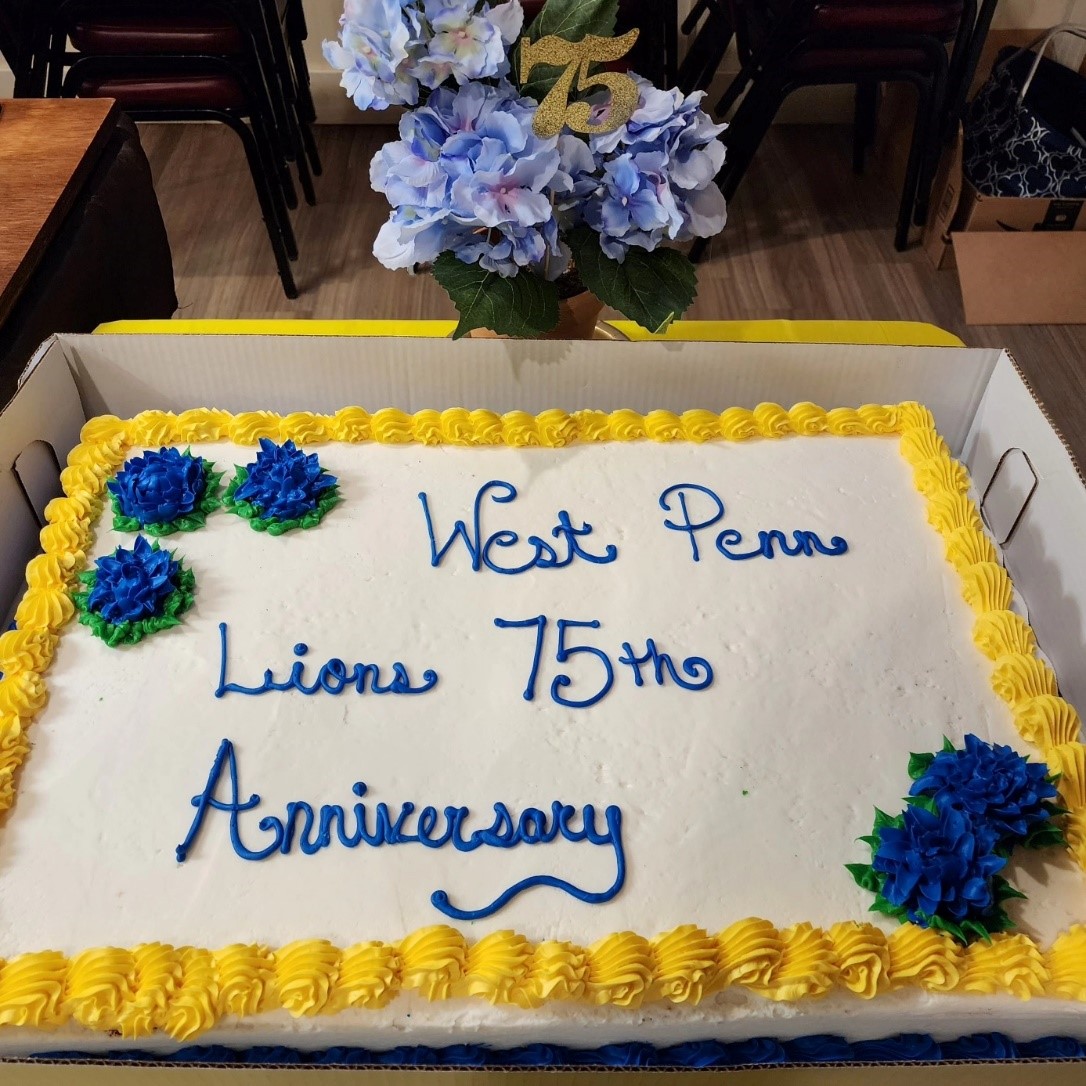 The West Penn Township Lions Club celebrated their 75th anniversary. Rep. Jamie Barton, Schuylkill County Administrator Gary Bender, Township Supervisor Tim Houser, and I all joined them to recognize their continued service to the community in western Schuylkill and Carbon Counties.
In the early days, the club provided electricity to the twelve one-room schoolhouses in the township – their service projects look quite a bit different these days!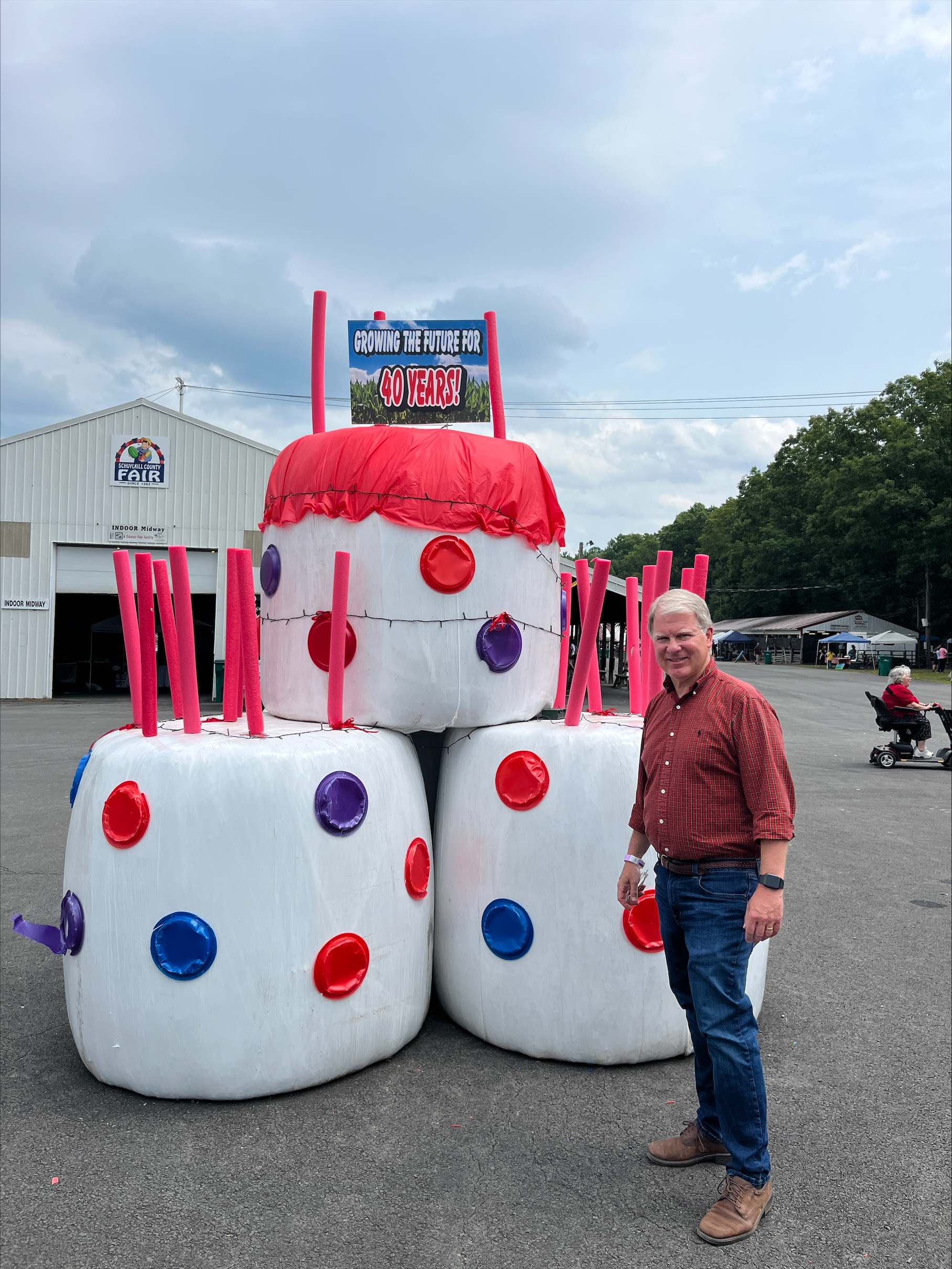 As always, I had a great time at the Schuylkill County Fair for their senior appreciation day! It's always worth a visit.
Saturday is the last day – gates open at 11 a.m.
Argall Report: Our Coal Mining Legacy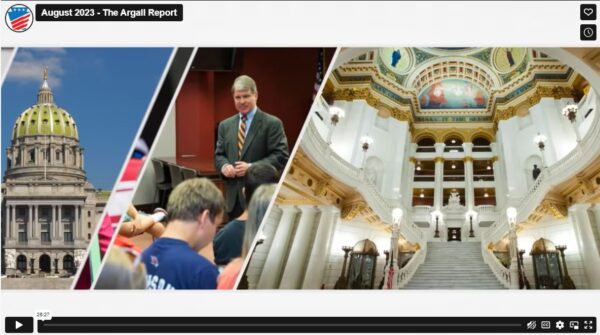 The August edition of my local TV program reviews this region's coal mining legacy. From fueling the American Industrial Revolution to leading the path forward on community revitalization, our area has left an important mark on American history.
I recently took part in a program hosted by the Aspen Institute of Germany which brought together state legislators from the United States and Germany to assist efforts for revitalization and positive change.
I took the group to the No. 9 Coal Mine and Museum in Lansford, an active Lehigh Anthracite mining operation, Jim Thorpe, and Panther Creek Energy Facility in Nesquehoning.
Free Tool to Relate Military Experience to Civilian Job Requirements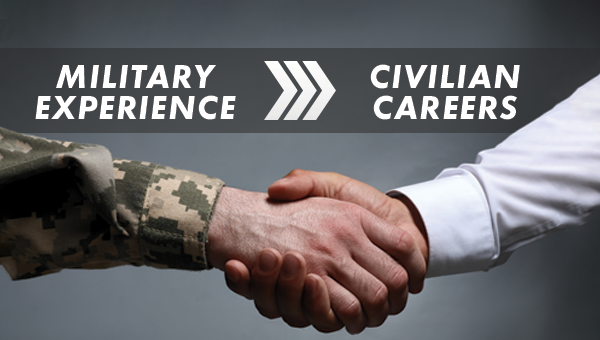 The Department of State has an innovative tool to help veterans and service members translate their military experience into civilian career opportunities. The military occupational crosswalk is a series of charts for each occupation licensed by the department that compare licensing requirements with typical duties, training, qualifications and related credentials with military occupations.
Created after Act 35 of 2022 received unanimous support from the General Assembly, the crosswalk defines a military applicant as a service member, veteran or military spouse; provides initial licensure fee waivers for military spouses who must relocate because of a service member's military orders; allows service members to reactivate an expired professional or occupational license without penalty if the reactivation coincides with a deployment and is completed within one month of returning from the deployment; and more.
Read more here about professional and occupational licensing in the commonwealth.