Follow Sen. Argall on Twitter for Senate happenings – @SenatorArgall
For photos from Sen. Argall, follow him on Instagram

In this Issue:
Work zone Speed Cameras planned for Interstate 78
Keeping you up-to-date on Property Tax Elimination Legislation
Pottsville Plans for Revitalization
Rep. Meuser talks about Opportunity Zones
Youth in Schuylkill County Doing Big Things
McAdoo Greenhouse—one of the largest in Pennsylvania
Poll Results: No Slave Reparations!
Farm to Square in Orwigsburg
Argall Report: Eagle Scouts from Berks and Schuylkill Counties honored in Reading
---
Work zone Speed Cameras planned for Interstate 78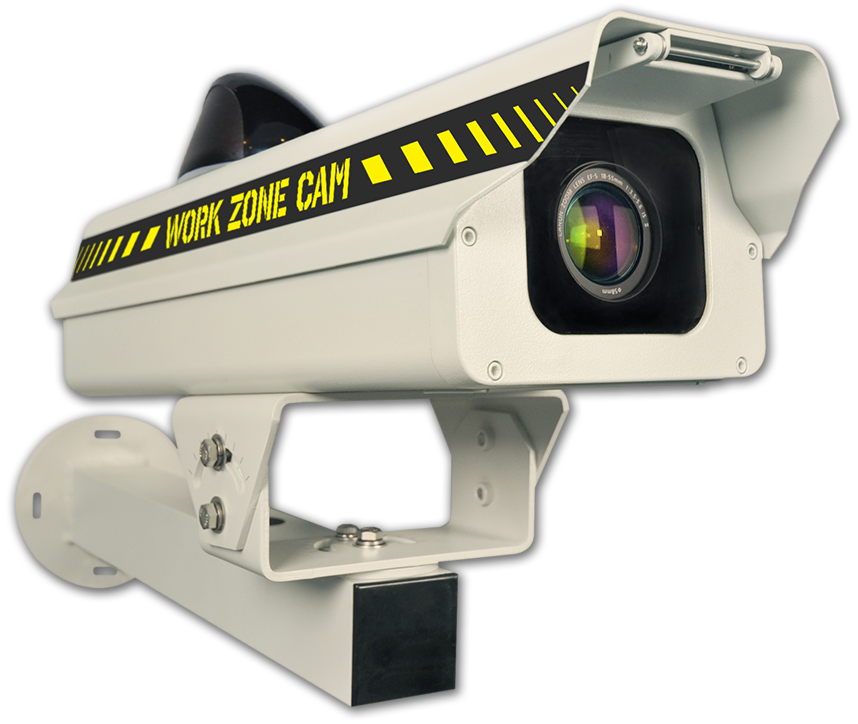 In order to help protect those operating in work zones along Interstate 78 in Berks County, new automated speed enforcement cameras will be installed. Senator Judy Schwank (D-11th) and I sent a letter to Leslie Richards, Secretary of PennDOT, asking for the cameras. I was the primary sponsor of the legislation—due to a constituent request from Berks County. I hope these new cameras will be an important new tool to encourage drivers to slow down and drive more carefully. This will protect construction workers and improve highway safety, especially with all the construction that is taking place now and will be in the coming months along the corridor. You can read more about the cameras here.
Keeping you up-to-date on Property Tax Elimination Legislation
Here's an update on our school property tax elimination effort from one of our strongest supporters, Mario Scavello of Monroe and Northampton Counties.
My friend Mario sums up the dilemma well: when a reporter asks us a question and we answer, the skeptics accuse us of only focusing on this issue to gain future voters. But if we were ever to give up on this issue, given all of the strong interest group pressure against our bills, could you imagine the public outcry, then? You can read more about his comments here.
Mario's most important point: any plan–there are many competing plans to eliminate or lower school property taxes–needs at least 26 Senators out of 50, 102 Representatives our of 203, and the Governor to agree in order for it to become law.
We are not giving up, despite the odds. But don't let anyone, anywhere, tell you that this will be easy!
Pottsville Plans for Revitalization
Thursday, Pottsville business leaders and officials from the Pennsylvania Department of Community and Economic Development and US Department of Agriculture saw some of the efforts being taken to revitalize Pottsville. I was joined by Rep Mike Tobash (R-125th) and US Congressman Dan Meuser (US-9th). We viewed the Yuengling Brewery, the parking garage site, the Thompson Building, and other properties on the redevelopment list. You can read about these efforts here.
Rep. Meuser talks about Opportunity Zones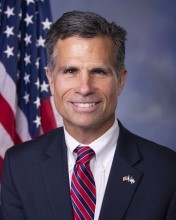 Over the last few weeks, the new federal Opportunity Zone program to grow businesses and the economy of our local communities has begun to pick up considerable speed. I will soon travel to Erie to review their progress with this effort to breathe new life into our older communities. Congressman Meuser (US-9th) wrote this recent article in The Hill about the benefits opportunity zones can provide to communities in Schuylkill County.
Youthful entrepreneurs
Students in the Young Entrepreneurs Academy of Schuylkill (YEA!) started their own companies with the aid of local business members and funding from investors. The YEA! Program is sponsored by the Schuylkill Chamber of Commerce for middle and high school students and includes classes at Penn State Schuylkill. You can read about some of the projects like smoked cheese, cupcakes, square cup holders, and farming in this article. A link to the program page is here.
McAdoo Greenhouse—one of the largest in Pennsylvania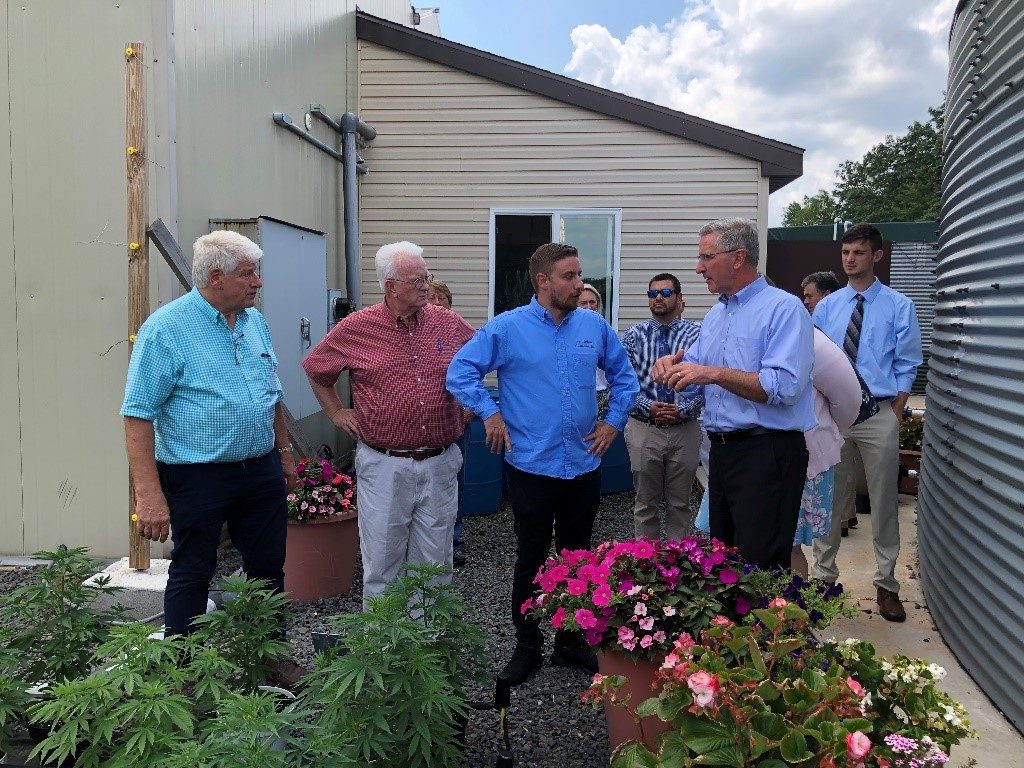 On Monday, I visited the Van Hoekelen Greenhouses with Secretary of Agriculture Russell Redding and Rep. Jerry Knowles (R-124) to learn more about this family business near McAdoo. The Van Hoekelen family showed us the largest bulb growing operation on the East Coast. Secretary Redding was also shown the industrial hemp plants their team are now researching. You can learn more about this operation here.
Poll Results: No Slave Reparations!
There has been much discussion in the news lately regarding legislation on reparations for the terrible injustice of slavery in America. Legislation has been offered on this subject in Pennsylvania in the past, and the U.S. Congress has held recent hearings to consider establishing a commission to further review the pros and cons of this issue.
Some believe that compensation is due to the descendants of African slaves whose ancestors suffered horrendous atrocities in the centuries prior to the final end of slavery in 1865. Similar actions have been taken by other governments and the private sector after the Nazi holocaust.
Others believe that placing cash value on hundreds of years of forced servitude is impossible to calculate and that social programs available to all low income groups are more effective. In addition, some ask if similar legislation should be extended to Native Americans, Irish Americans, Asian Americans, and other groups that have been discriminated against in the past 200 years.
Out of 178 in-district responses, you can see the results below.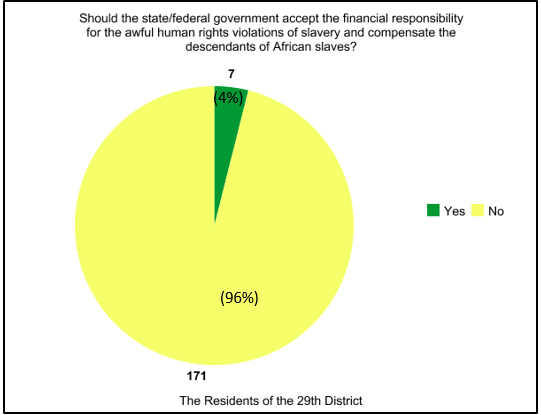 Farm to Square in Orwigsburg
Next Thursday, August 8th, Orwigsburg will hold its 3rd Annual Farm to Square Event hosted by the Orwigsburg Business and Professional Association from 5 PM -8 PM in the Orwigsburg Square. There will be live music by Radio Active Munsters, food trucks, local artisans, wineries, distilleries, farmers, animals, kid's activities, and more.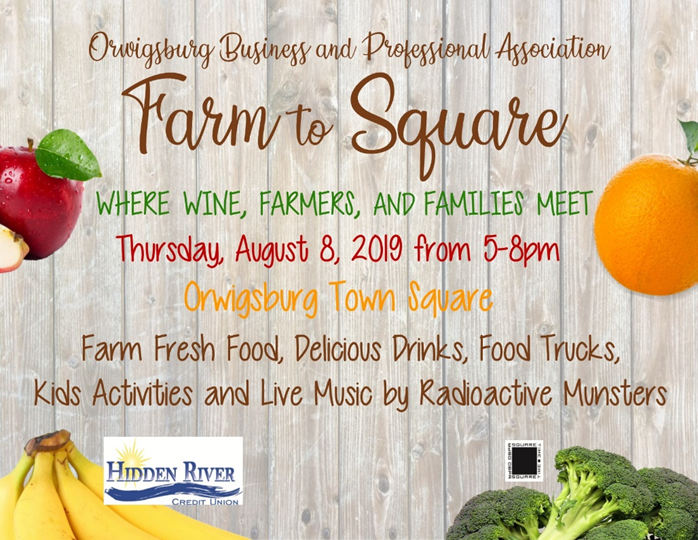 The Argall Report: Eagle Scouts from Berks and Schuylkill Counties honored in Reading
In this month's Argall Report, I addressed over 50 Eagle Scouts from Schuylkill and Berks County at a ceremony in Reading. I talked about how the skills we learn in scouting have helped so many of us throughout our lives.
You can watch The Argall Report here.