In this update:
Roundtable: How to Continue Revitalization in Minersville
How to Curb Human Trafficking
Providing More Opportunities for Students
Free Illegible License Plate Check in Mahanoy Township
Connecting PA Veterans with the Benefits They Earned
REAL ID Extension Allows Access Through May 2025
Free Help Available to PA Small Businesses
---
Roundtable: How to Continue Revitalization in Minersville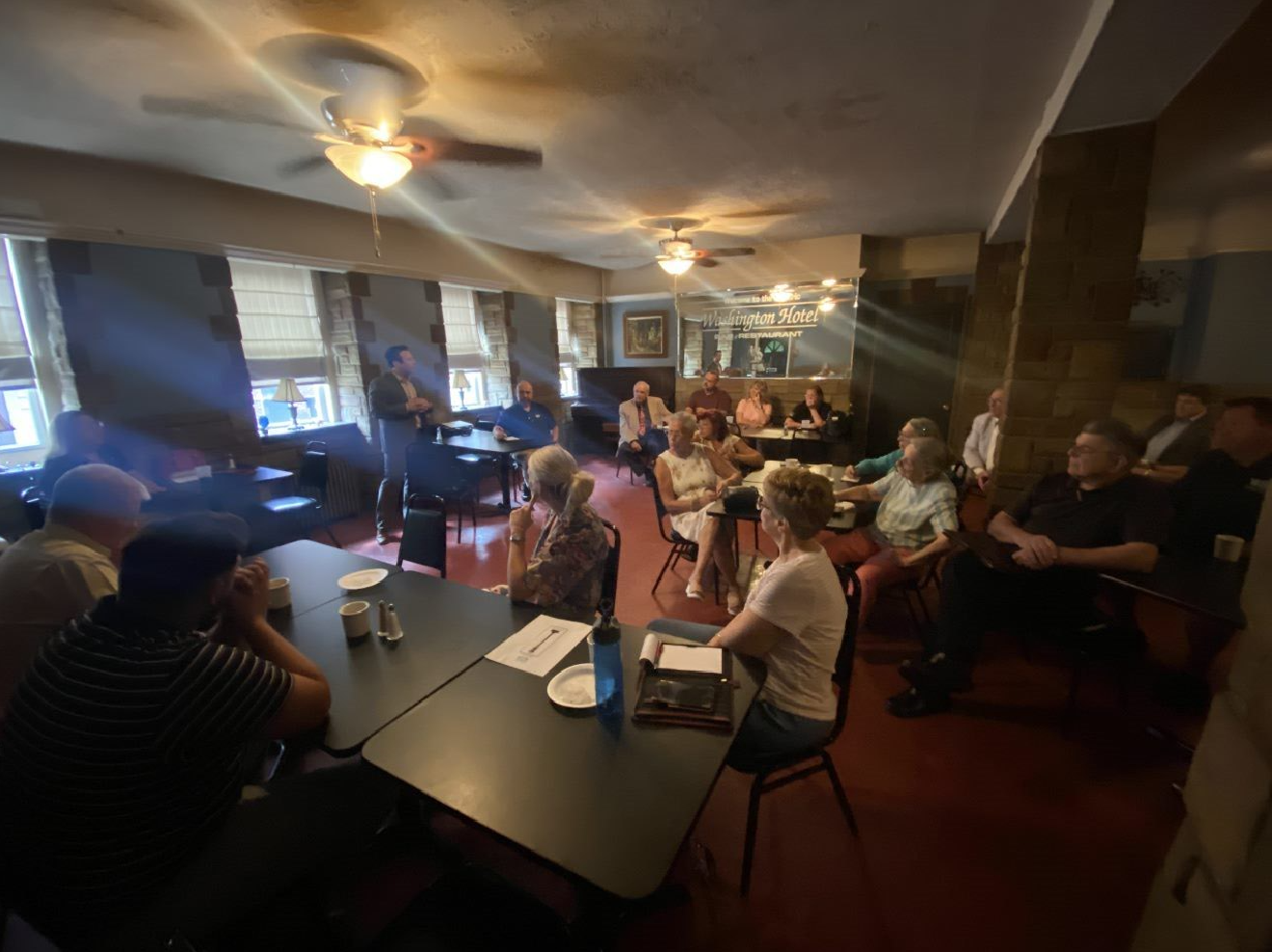 In Minersville, Rep. Tim Twardzik's office and I hosted a roundtable discussion about how to continue breathing new life into the borough with local leaders and volunteers, including County Commissioners Boots Hetherington and Gary Hess.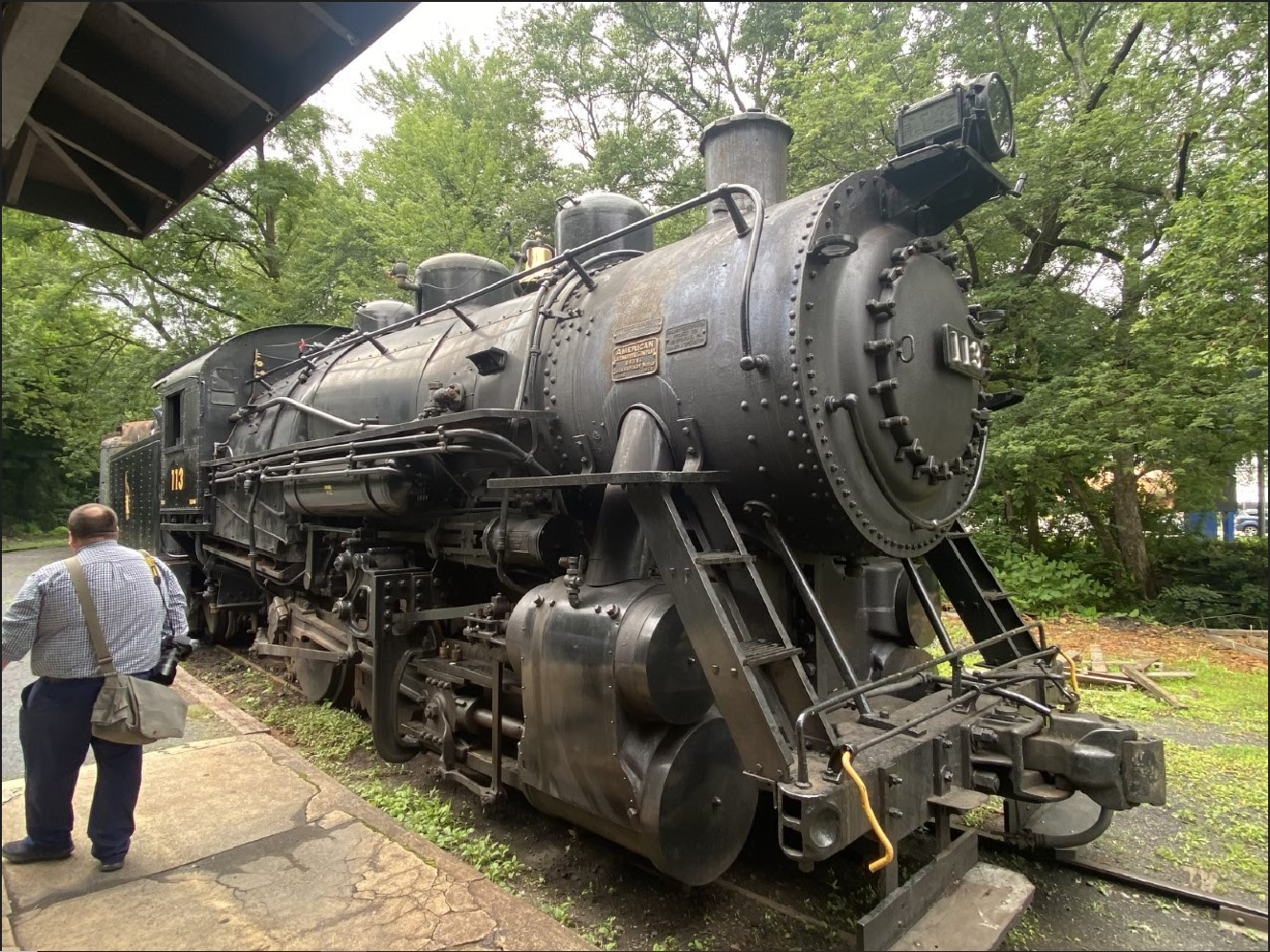 We visited some recent success stories, including the Miners' Lofts senior apartments at the site of a formerly blighted garment factory and the Minersville railroad station, where we saw the restored No. 113 steam locomotive.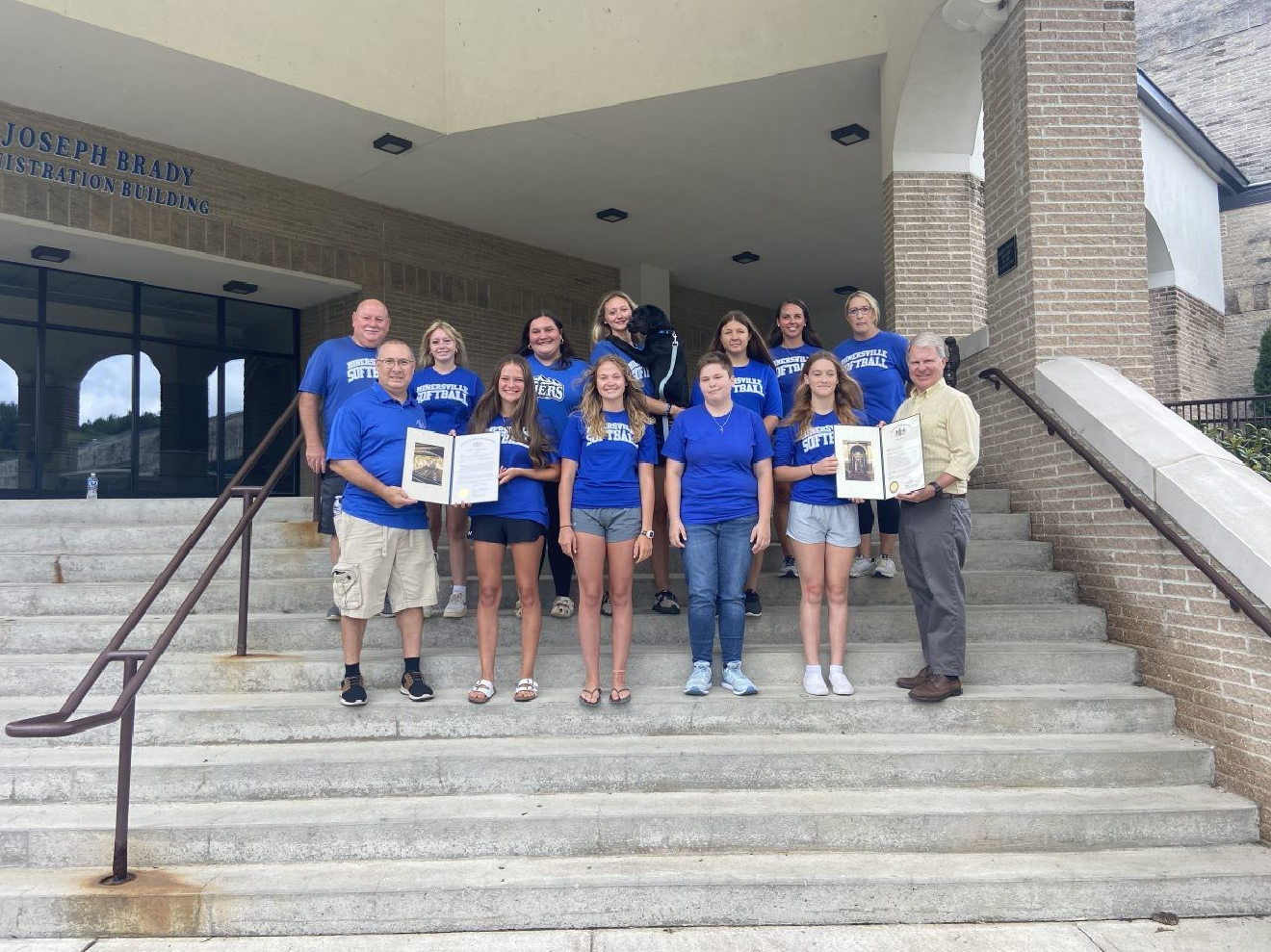 I then visited Minersville Area Junior/Senior High School to recognize them for winning the 2023 PIAA District XI Class AA Softball Championship. Congrats on a great season!
How to Curb Human Trafficking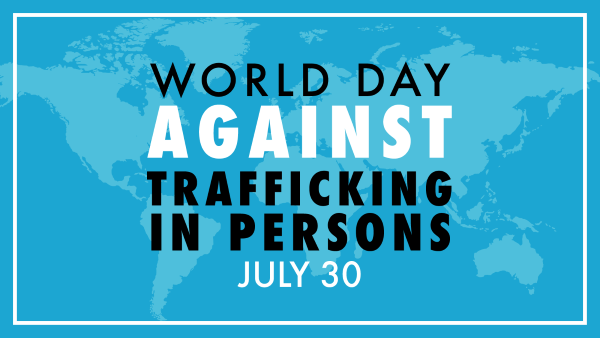 Beth and I recently went to West Hazleton to see "The Sound of Freedom," which explores the horrific reality of child trafficking. We were both very moved by the harrowing journey of the characters during the film.
Sunday, July 30, is World Day Against Trafficking in Persons, to raise awareness of this disturbing exploitation and how to spot trafficking in action. If you suspect human trafficking, please call the National Human Trafficking Hotline at 1-888-373-7888 or the ChildLine at 1-800-932-0313.
The Senate unanimously voted to help child human trafficking victims by granting them full access to appropriate services and support. Tragically, under current Pennsylvania law, any minor who is exploited for commercial sex must identify their third-party perpetrator to be considered a victim of human trafficking, unless their purchaser is charged as a trafficker.
Senate Bill 44 would ensure that third-party control is never a consideration for access to services, and Senate Bill 45 would eliminate the third-party control requirement to access victim services under the National Human Trafficking Resource Center Hotline Notification Act.
Providing More Opportunities for Students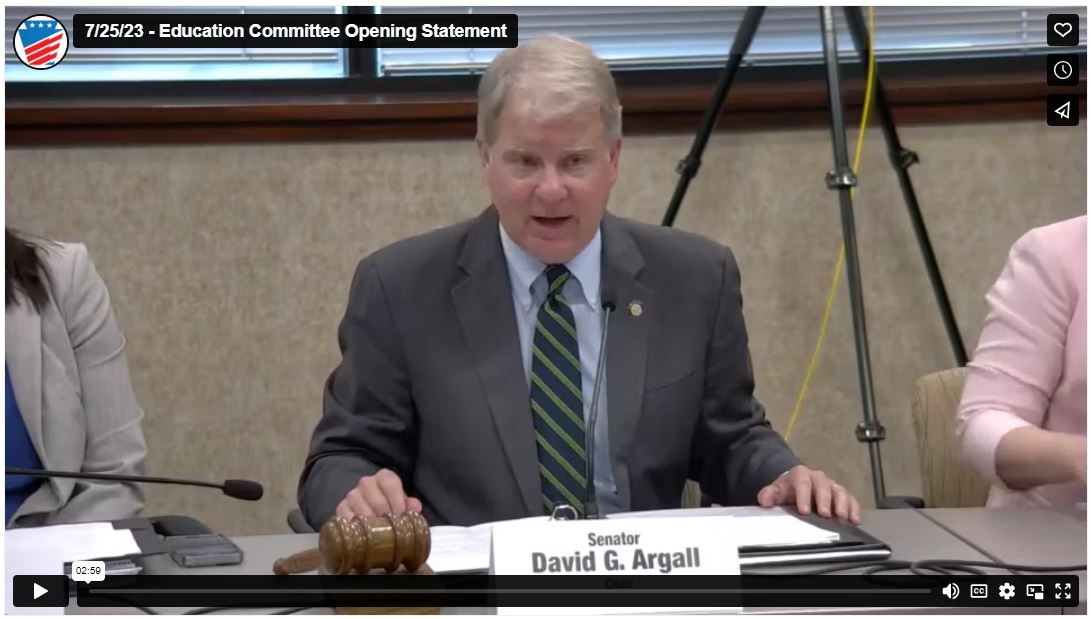 This week, I chaired a public hearing in Reading of the Senate Education Committee where parents and advocates testified for the urgent need for expanded learning opportunities.
Two parents of students in the Reading School District, LeAnn Thomas and Sara Torres, testified about their dreams for their children to receive a quality education now.
The state budget approved by a bipartisan majority in the Senate contains funding for the Pennsylvania Award for Student Success Program, which would provide low-income students in low-performing schools with scholarships to attend the school of their choice.
Governor Shapiro has threatened to veto this funding, after previously voicing support for the program. There's still time for him to stand up for students.
Free Illegible License Plate Check in Mahanoy Township
Ever wondered if your license plate is worn out? You can get it replaced for free at an event I'll be hosting with Rep. Dane Watro at the Mahanoy Township Municipal Building (1010 West Centre St., Mahanoy City) on Tuesday, August 22nd from 10 a.m. – 1 p.m. A Mahanoy Township police officer will be on hand to inspect your plate to determine if it's illegible.
For more information or to RSVP, call my toll-free number: 1-877-327-4255.
Connecting PA Veterans with the Benefits They Earned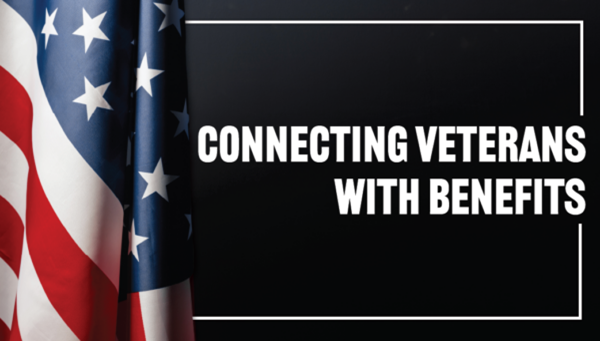 Ensuring Pennsylvania's 700,000 veterans get all of the benefits they have earned is an important mission of the Department of Military and Veterans Affairs (DMVA) and state lawmakers.
My office hosts veterans' outreach hours with the American Legion to assist veterans with issues they may be having accessing benefits and services from the state or U.S. Veterans Administration. The next available appointments will be at my Mahanoy City office on September 26th. For more information, call 570-773-0891.
Veterans are encouraged to sign up for the DMVA's Veterans Registry to get timely information about state benefits, programs and services.
DMVA also offers two Mobile Veterans Outreach Vans that travel the state to give veterans one-on-one assistance so they can learn about and apply for the benefits they have earned. Each van is staffed with accredited veterans service officers and is wheelchair accessible. Learn more about the vans and schedule one for a community event here.
REAL ID Extension Allows Access Through May 2025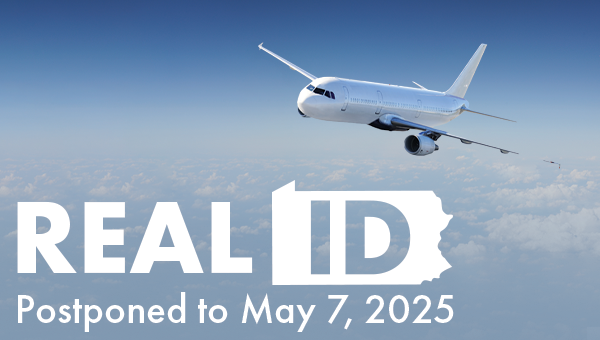 Pennsylvania residents will be able to use their current driver license to access federal facilities through May 7, 2025, under an extension granted by the federal government last week.
REAL ID is a federal law that affects how states issue driver's licenses and ID cards if they are going to be acceptable for federal purposes, such as boarding a domestic commercial flight, or entering a military installation or federal facility that requires ID.
REAL ID-compliant driver licenses and identification cards are available now to consumers who wish to obtain them. Learn more, including whether you need a REAL ID and what information you must provide if you do, here.
Free Help Available to PA Small Businesses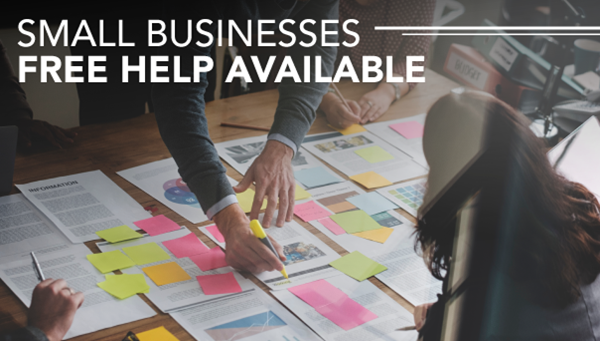 There are 15 Small Business Development Centers in Pennsylvania that provide free, confidential consulting and low-cost training to small businesses across the state. Trainings cover a range of business issues including testing a new business proposition, shaping a business plan, investing funding opportunities and more.
Whether you have an idea for a new business, want to improve your existing business or would like to buy or sell a business in Pennsylvania, experienced business consultants are available to help you. Read more here.

If you are not already subscribed to this newsletter please sign up here.