Correcting the Local Media: Lisa Von Ahn is Wrong… Again
State Budget Boosts School Safety
Reviewing Governor and Lieutenant Governor Disability Procedures
Hearing State Government Concerns from Constituents in Cressona
Crime Victims will Receive More Support Under New Law
Call 988 for Suicide Prevention and Crisis Support
National Guard Needs Mentors for At-Risk Teens
---
Correcting the Local Media: Lisa Von Ahn is Wrong… Again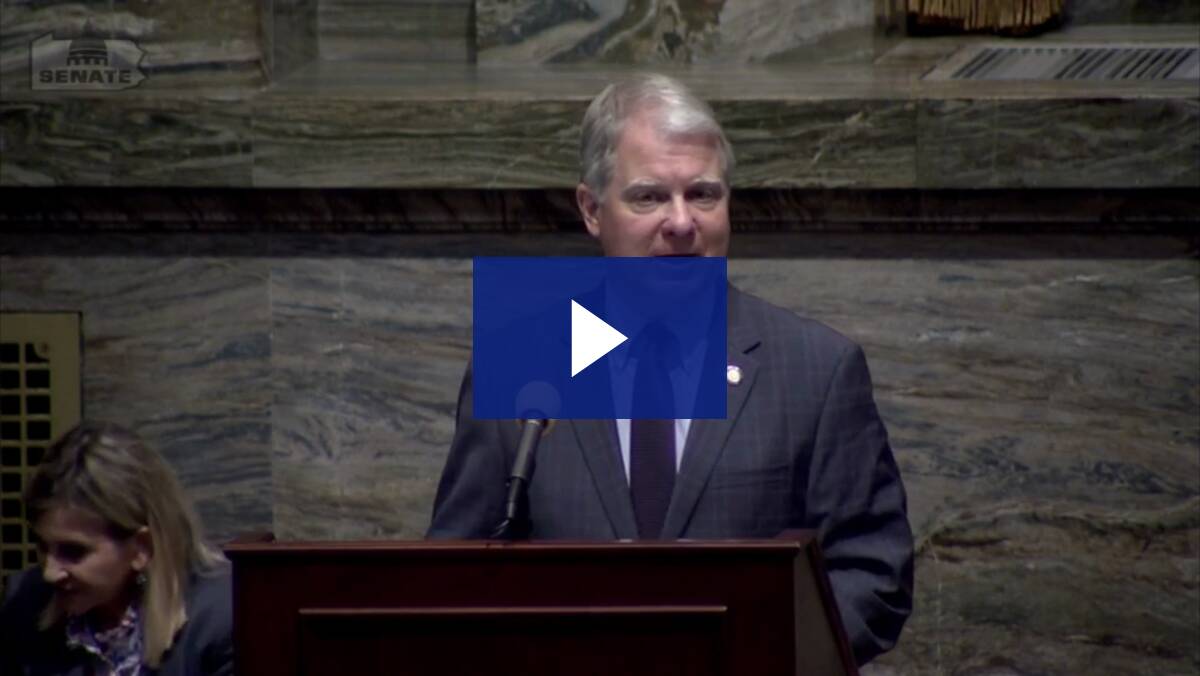 Did Ms. Von Ahn intentionally lie to her readers on Wednesday, July 13, or was it a simple mistake, part of her weekly attacks? She claimed that "Just before midnight Thursday, the Senate approved a passel of constitutional amendments…"
WRONG. A thirty second internet search reveals that the Senate vote was at 12:17 p.m. on Friday, seventeen minutes after noon, as the sun was shining through the Senate windows.
These constitutional amendments are necessary because past governors, Republicans and Democrats, have worked with the General Assembly, frequently coming to the negotiating table again and again to find bipartisan solutions to the issues facing Pennsylvania.
That has NOT been the case with Governor Wolf. He has now issued 63 vetoes, more than any governor since the 1970s.
This leaves us no choice but to proceed with the constitutional amendment process, to require some form of identification at the polls, to limit his "my way or the highway" regulations approved without votes of the House or the Senate, to elect lieutenant governors the same way we elect vice presidents at the national level, to allow auditor generals of any political party to review the conduct of our elections, and to let the voters decide if they want taxpayer dollars spent on abortions.
Read my full response here.
State Budget Boosts School Safety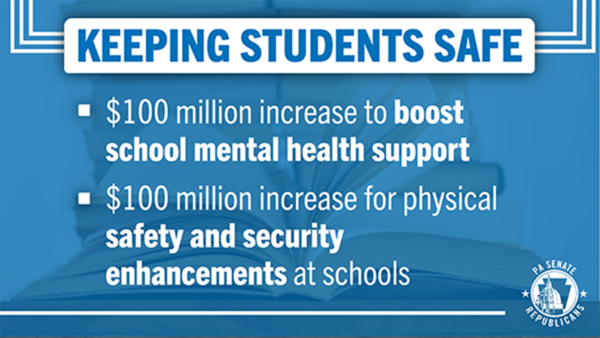 We need to do everything we can to ensure the safety of students and staff in our schools. I was interviewed by WNEP about the $200 million given to schools to boost mental health support and physical safety and security enhancements.
Just a few years ago, Governor Wolf proposed providing $0 for school safety measures. We've shown him just how important these dollars are.
Reviewing Governor and Lieutenant Governor Disability Procedures
I chaired a hearing of the State Government Committee this week reviewing the legal requirements for incapacitated governors or lieutenant governors. We learned from our initial review that the law has been applied differently in all three cases it was needed.
These procedures came into the spotlight in May when Lieutenant Governor John Fetterman underwent a pacemaker operation following a stroke. Since his stroke, Lieutenant Governor Fetterman has not presided over the Senate.
The committee issued invitations to former Lt. Gov. Mark Singel and Lt. Gov. Fetterman to hear their personal experiences with this law. Lt. Gov. Singel submitted a written statement, while Lt. Gov. Fetterman declined to participate.
Learn more about the hearing here.
Hearing State Government Concerns from Constituents in Cressona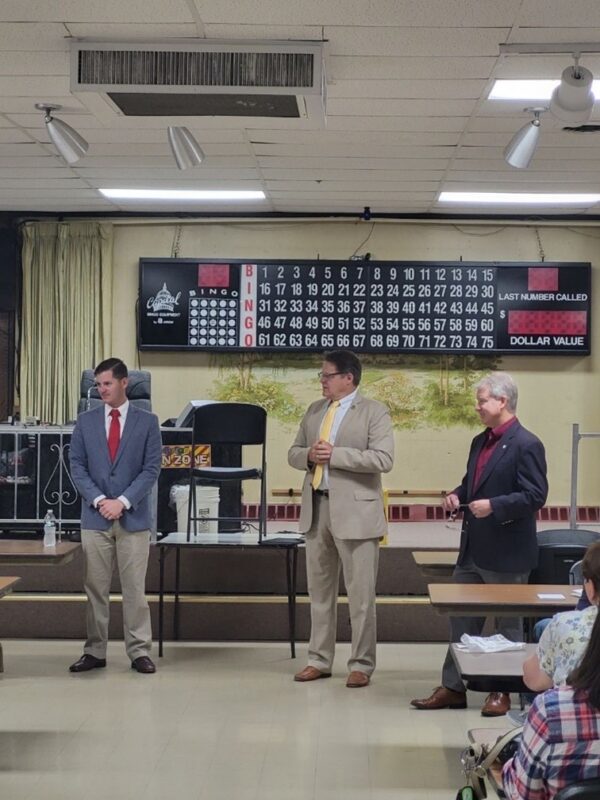 On Thursday morning, I was joined by Rep. Joe Kerwin and Rep. Tim Twardzik in Cressona to meet with local residents and hear their questions and concerns about our state government. We discussed property tax elimination, election integrity, and many more important issues.
We'll be hosting more of these events in the future to hear from more of you about what issues you'd like to see addressed in the Senate and the House.
Crime Victims will Receive More Support Under New Law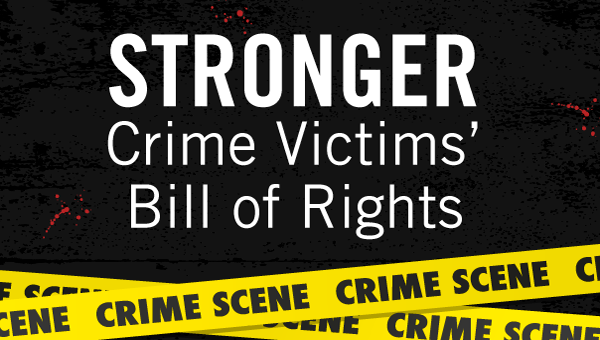 Legislation passed by the Senate and signed into law this month gives crime victims legal standing in court, updates crime victim compensation, provides notice of events in the judicial process and enhances victim confidentiality for domestic and sexual violence crimes.
Act 77 of 2022 ensures victims can now stand in court and assert their own rights and it gives them recourse when their rights are ignored.
Giving victims standing was part of Marsy's Law, a constitutional amendment to guarantee crime victims' rights. More than 1.7 million Pennsylvanians voted in favor of the amendment in 2019. However, the outcome was set aside by the Pennsylvania Supreme Court due to a technicality with the ballot question.
Call 988 for Suicide Prevention and Crisis Support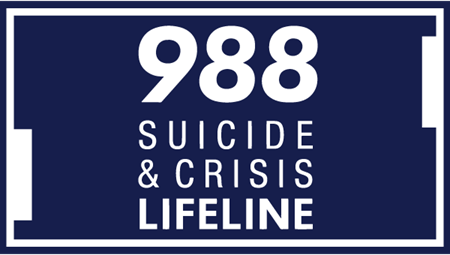 Pennsylvanians now have an easier way to connect to behavioral or mental health crisis services. Dialing 988 will connect callers directly to the National Suicide Prevention Lifeline.
The Lifeline's trained crisis response professionals support individuals considering suicide, self-harm, or any behavioral or mental health need for themselves or people looking for help for a loved one. Lifeline services are available 24 hours a day, seven days a week at no cost to the caller.
988 counselors located at 13 crisis call centers around Pennsylvania can immediately provide phone-based support and connections to local resources.
National Guard Needs Mentors for At-Risk Teens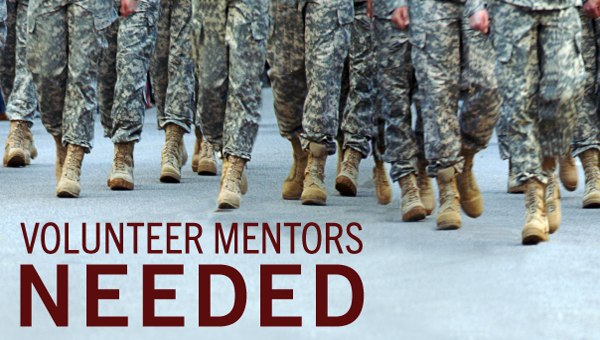 The Pennsylvania Department of Military and Veterans Affairs needs adult mentors to work with at-risk teens in the Keystone State ChalleNGe Academy (KSCA) at Ft. Indiantown Gap.
The program provides Pennsylvania teens who are struggling an opportunity to achieve the discipline and skills necessary to succeed as productive and responsible citizens through an engaging and structured residential experience. Cadets will be guided to improve their academic standing and increase their potential for future employment or further education.
Each mentor will be counted on to meet with a cadet on a routine basis to ensure they are progressing in residency and then achieving their post-residency goals. Mentors will participate in training sessions during the residential phase to ensure they are fully prepared for their critical role. All mentors will be required to pass state and federal level background checks as a condition of volunteering. You can read more about the program and volunteer here.